Home
Authors
Posts by Marco Lopo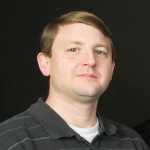 Marco Lopo is a Sydney-based business consultant and a marketing analyst. He writes about business and lifestyle. He thinks that's the perfect opportunity to present himself to a wider audience and receive recognition. In his free time, Marco enjoys music, travelling and also is a big reading enthusiast.
There are a few things you can list down that can be considered more stressful than life as a parent. And Sarah Jessica Parker...
As it turns out, Salma Hayek is a Game of Thrones superfan like many of us. The HBO series is one of the most popular...