Home
Authors
Posts by Marco Lopo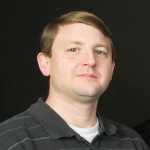 Marco Lopo is a Sydney-based business consultant and a marketing analyst. He writes about business and lifestyle. He thinks that's the perfect opportunity to present himself to a wider audience and receive recognition. In his free time, Marco enjoys music, travelling and also is a big reading enthusiast.
Nicole Kidman finds it flattering that her country rock star husband wrote a sexy song about her. Keith Urban previously said that his song "Gemini"...
Hollywood actor Kurt Russel is feeling nostalgic about his role in Quentin Tarantino's Once Upon a Time in Hollywood. The star shared in a...