Blogs, landing pages and articles are crucial to all parts of a marketing strategy. Good content is a key part of your overall online strategy, including PR, social media and of course, SEO. One of the most important outcomes of great content is that it can help drive visitors to your website. It plays a main role in keyword optimisation and being seen across social media platforms.
Taking the time to schedule in new and original content on your website, on a regular basis, is a key way to draw in new visitors, customers and an audience to your business. It's not about just placing words on a page for the sake of it. At the core of content writing is thinking about your audience. What do they want to read? What are they really after? What will really provide value to their customer journey?
When you ensure that your customer is at the centre of all your content, the rest of the technicalities will come and this is what makes for outstanding content for SEO.
However, it's not just the content you write, but also your channels of getting it out there that can draw more traffic to your website and boost your site rankings. There are many ways that you can get your content seen, including social media.
Here are some top tips that professional SEO writers use to generate optimised content and drive traffic, visitors and engagement to a website.
Always start with keyword research
If your aim is to write content not only for informational purposes, but also for ranking purposes, then it's important to take the time to carefully select your keywords.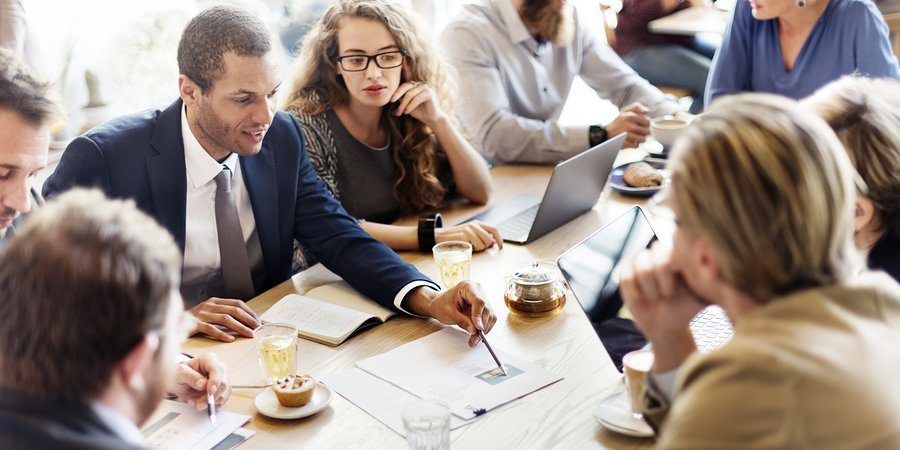 The first step is to understand what keywords and phrases your audience might be using to search for your product or service online. For example, if you have a makeup business, find out what terms will lead your potential customers to your site. These could be keywords such as "best liquid foundations" or perhaps it's a type of makeup with a specific brand name in front of it.
Take the time to really discover what phrases your market is using to shop and hunt with online. A way that you can discover keywords is by firstly, listening to your customers. Ask your customers how they found you. Ask them, what was it that you were searching that led you to us?
A second way is to look at the history of the search bar on your website. Go through the common keyword phrases that visitors are looking for on your website. This will give you an idea of what the most popular products and search terms might be.
Thirdly, take a look at the "related searches" at the bottom of a Google's search engine. For example, taking the make-up example again, you could type in "top makeup brands". At the bottom of this search, related terms such as "best foundation brands" and "top makeup products" should appear. You can use these terms as further keywords to focus on.
Once you have your list of keywords, put together a keyword spreadsheet. This will allow you to keep track of what keywords you should be using and a record of how many times you've used the phrase on which blogs or landing pages.
Also in this spreadsheet, you can keep a record of how you rank for your chosen keywords over a period of time. You can use online tools, such as those from SEMrush. This will automatically allow you to track your keyword progress.
Use keywords sparingly
Now that you have your keywords, it's not just about doing a word dump on a page or blog, and then you'll start ranking. In fact, taking this type of route will see you hinder your online ranking efforts rather than boost them.
Yes, keywords are very important to your content, but it's HOW you use them, rather than the volume of keywords used. Some critical mistakes are overusing keywords, placing keywords within the content that seem "forced" or using keywords in the wrong order that don't make sense.
Professional SEO content writers will firstly ensure that their keyword is featured in the critical places. These include the H1 and in the first 300 words or so. From there, it's all about the information that you are delivering to the reader and ensuring the content is advice driven. Professionals will concentrate on the value of the content first, and not be driven by keywords. In this way, you can ensure that what you are writing is coherent and flows.
The next steps will usually consist of:
Going back over your content and ensuring the keyword is used at least 2 to 3 times. However, ensure you are only focusing on 1 keyword per page.
Check that you have used related phrases throughout your content. For example, if the keyword is "content writing" then make sure you are using related phrases such as "blogging" or "article writing".
Check that you have 1 to 2 links throughout your article that link back to other blogs or web pages. If you are referencing other sources, insert a link that opens up that page in a separate tab. This is to ensure you are giving the reader the information they are seeking, yet they aren't going to completely bounce out from your content.
Check that any images or videos have alt tags and descriptions.
A handy tool to use if you are on WordPress is "Yoast SEO". It will guide you through the technical steps, and let you know if you are missing keywords in critical places.
Really think about your topic
The headline or topic of your article will mostly likely be the first thing people read. Whether they read it on social media or come across it during an online search, the topic of the article is what will make people click or not click in the first place.
Get your website ranking can be a technical activity at times. However, what professionals always remember is that they are writing for humans at the end of the day. Yes, Google's algorithms play a part of in the visibility of your content, but humans are essentially the end user. They read, they comment, they share and they engage. This is all part of boosting your online rankings.
Think about what your readers really want to know about. Is it self-help or DIY advice? Or are they looking for the latest trends? Sometimes it can help making a spreadsheet of all the topics you have done, and topics to come. That way, you won't repeat topics and you will always having a rolling list of topics on the go.
A great way to really make your content worthwhile is to include industry experts within your content. Having other experts quoted within your content not only helps you meet your word count, but does so in a way that provides real value to the reader – not just words.
SourceBottle and HARO are great resources that help link you up with experts for free. These sites act like a database of experts for upcoming stories or article opportunities. You simply type in what type of expert you are looking for and they send this out to their network.
Featuring experts can also help with your online visibility. Most individuals that are quoted will share your blog or article with others in their network to showcase their expertise. They get the credibility as being seen as an "expert in their field" and you get content, as well as access to their audience.
Don't cut yourself short
As I mentioned before, content value is critical. However, how valuable can you be in just 200 words? The more content you have, the more information you can provide the reader – and this is how search engines see it as well.
All top rated SEO companies and most search engines prioritise articles and blogs that are longer, such as around 700 – 1000 words long. However, if you want to go longer, go for it. Just make sure it's engaging, and break it up with subheadings, images and infographics along the way.
The more your readers can get out of your content, the longer they will stay on the page for. This in turn will decrease your bounce rate, which is critical for your online strategy.
Monitor your analytics
Like most marketing activities, online ranking work isn't just a "set and forget" type of strategy. Although it may seem like individuals are just pumping out content and then going onto the next batch, savvy professionals will be regularly analysing their click through rates, shares, bounce rates and keyword rankings.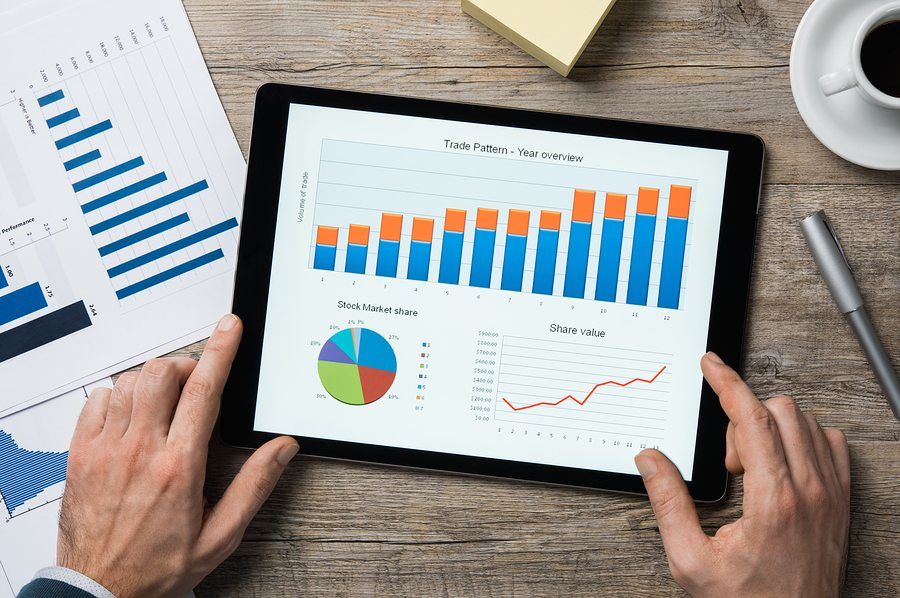 Bounce rates in particular on something to watch for. Think about it. If your website has a large bounce rate percentage, this is telling you that your visitors aren't staying around for long enough and therefore may not be really interested in what you are communicating.
Reasons for this could include poor content structure and value, or perhaps that you aren't using the right keywords. Whatever the reason, it's important to analyse your progress so you can see any setbacks and correct them. There is no point wasting any more time on content that just isn't working.
However, there are also reasons that don't have anything to with content that can hinder your bounce rate. Some of these include pop-ups, slow page loading time or slow to load videos. These are all barriers to a positive user experience. Next time you analyse your content, analyse your site as well. Are there any annoying factors that might be getting in the way of the reader and your content?
Always edit your work
We understand that it takes time to write content, so the thought of going back over your content and double checking it can be a pain. However, that is what professional SEO writers will always do. Double checking your work will allow you to fix up spelling and grammatical errors, as well as fix the "flow" of your writing.
When you write, it's important to just start writing. Some people write as they speak. Some people write long winded. Although this is fine for the first draft to ensure you get your message to the keyboard, it can sometimes be a hindrance for a reader.
A simple way to edit your work is to use spell check. Another ways is to get someone else to review your work. It doesn't hurt to get a second pair of eyes to quickly read over your work. They may pick up on a sentence that needs to be rewritten or a sentence that repeats itself. Any way that you can review your work is always a good thing.
Promote your work
You've done the hard part. You've put together loads of original content. However, now you need to get it seen and fast. Essentially, you need to do your own online PR. Self promote your content through social media platforms and other avenues, such as email marketing. Submit your content to online blogging communities.
Also, don't forget to actively engage with your audience. Nobody likes to not get a reply to a comment. Some of the best brands make sure they are always responding to their readers, commenting and answering any questions readers might have.
Online strategies are becoming the norm for many individuals and businesses, with a lot of time and energy being devoted to content, social media management and online PR.
All of these activities have a direct link back to SEO, which if done consistently and professionally, will give your website the boost it needs to be seen in front of the right target market.
Don't forget to think like a professional and ensure that you choose your keywords wisely and always have the audience at the forefront of your mind when writing. When you are finished completing your content, don't just stop there. Remember to analyse your progress and tweak if necessary. The last step is to promote, promote, promote.