For the most part, business owners are aware of the need of being able to precisely track the time spent by their employees, but they are also aware of the difficulties involved. It's even more difficult if you're relying on out-dated time recording technologies, such as time clocks, punch cards, and the like there of. A timesheet application can have a huge impact on your productivity, but there a few factors that you need to consider before you can go out and make your purchase.
Scalability
Before making a decision on a timesheet application, think about the degree of scalability it provides. Is it possible to expand the software to meet your future requirements? Is it possible to add custom fields to meet the demands of your business? If it lacks scalability, you may be better served by looking at other alternatives.
This factor is important as you don't just want an immediate solution but a future one as well. Spending a little bit more for a fully integrated solution will saves you money and time in the long run.
Cross-platform interoperability
Is the timesheet application you're considering compatible with different operating systems? Aside from desktop computers, this covers mobile devices like smartphones and tablets. Workstation and web interfaces should be available, as well as an app that syncs data from a remote location with the server. Mobile check ins are the future and you don't want to limit yourself by restricting your timesheet application to desktops only.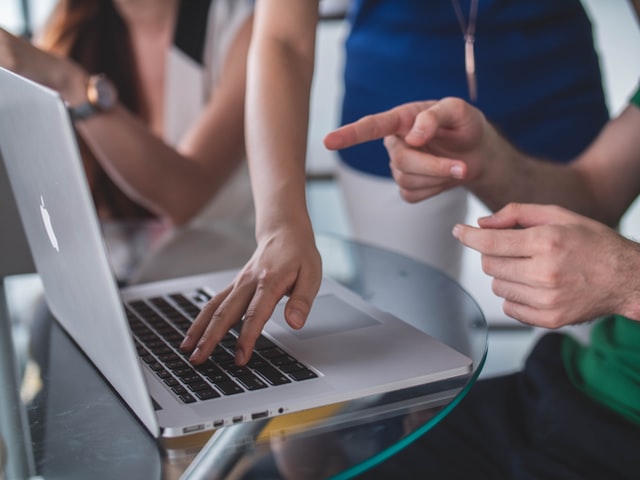 When it comes to using the timesheet application, how much power do you have? Does each employee have a unique set of duties and responsibilities that can be delegated to them? If so, are you able to tailor your offerings to each individual consumer or client? All of these features and more may be found in the right time monitoring app.
Take your employees' point of view
The program will be used by your staff to clock in and leave. When deciding on a program, keep these considerations in mind. You want to make sure that the program is simple to learn and use on a daily basis. This is an important point that often gets overlooked. Consider having a few employees do some testing on the software before you buy it, since they will be the ones to put it to use. They may provide you with information you hadn't previously considered.
You should look for a program that is easy to use
Additionally, you want your workers to enjoy the program and find it easy-to-use. If you're moving from a manual time-punching system, this is especially true. There is a good chance that your employees have little or no familiarity with technology. This necessitates the development of an employee timesheet application that is simple to operate.
Look for a program that doesn't just manage time punches
You're in luck if you can discover a program that can accomplish more than the basics. Time off, vacations, sick days, and many other types of employee absences can all be tracked using these decent timesheet applications.
Look for a cloud-based solution
Converting to an electronic time clock system necessitates finding one that is current with current technology. A cloud-based solution for employees is one of these options. It is advantageous to use a cloud-based system for a variety of reasons, including the elimination of the requirement for on-site servers. You don't have to worry about making place for servers because you can host them in the cloud which will save you an abundance of capital.