Mobile Apps have taken over almost all segments of our daily lives today. From virtual education to connecting remote employees through team apps, we live in a world where day-to-day tasks have become dependent on mobile apps. For the digital transformation strategies of businesses, apps are playing crucial roles. Due to the apps, business owners are able to target a wider group of the market and they also have the freedom to offer an experience to their customers that is more accessible and easier to use.
According to a Statista report, in the first quarter of 2021, the Google Play Store had 3.48 million mobile apps to choose from. While iOS users had 2.22 million available apps on the Apple App Store. Furthermore, to answer the question that how mobile apps can make a digital transformation strategy fruitful, we will discuss some crucial insights. So, if you found the topic intriguing, stay with us until the end of this blog.
How do mobile apps accelerate digital transformation success?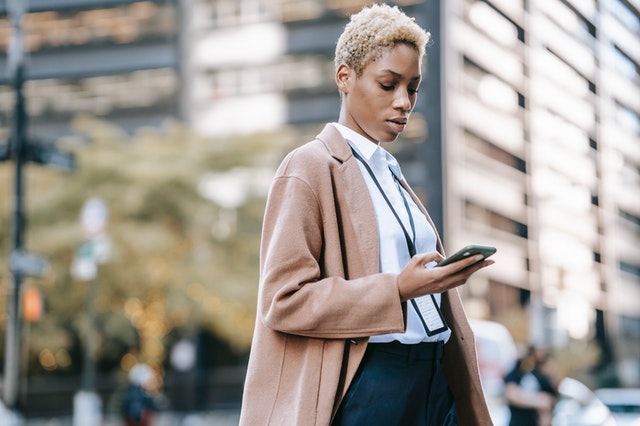 1. Expanded market coverage
As mentioned above, mobile apps help businesses in serving markets that were not even aware of the existence of such businesses. With facilities such as on-site services, prebooking appointments, or home deliveries of products, businesses are able to use mobile apps to increase their conversion rates.
Now, to get any services such as haircuts or medical checkups, days of standing in the queue are long gone. From the perspective of business owners, these apps also help them in gaining increased exposure by ranking on search engines. However, to rank better on app stores and search engines, proper Search Engine Optimization (SEO) and App Store Optimization (ASO) techniques are required.
2. Improved customer assistance
With the help of smart chatbots integrated into apps, businesses can offer an improved quality of customer service. From being accessible 24×7 to instant query resolutions, these chatbots help businesses in increasing their customer retention rates. On top of that, chatbots also reduce the work burden on the minds of employees which is not only beneficial for mental health but also improves the employee satisfaction level. 
Many businesses especially from segments such as banking or tourism are using smart chatbots now. The chatbot strategy as part of digital transformation in businesses can help customers via texts or calls. With the help of AI algorithms, these chatbots can understand different languages, pronunciations, and dialects to understand customers better.
3. Offering personalized experiences
If you have used apps such as Amazon, you might have seen their product recommendations every time you swipe through products to purchase. These recommendations are based on the big data that is collected through your regular product exploration and purchasing behavior. 
The big data is then fed to unsupervised machine learning algorithms and accordingly, you get recommendations on the feed. From the customer's perspective, it helps them in finding suitable products for their needs that they might not be aware of. Product or service recommendations are one of the crucial factors that end up creating conversions for businesses.
4. Enhanced cybersecurity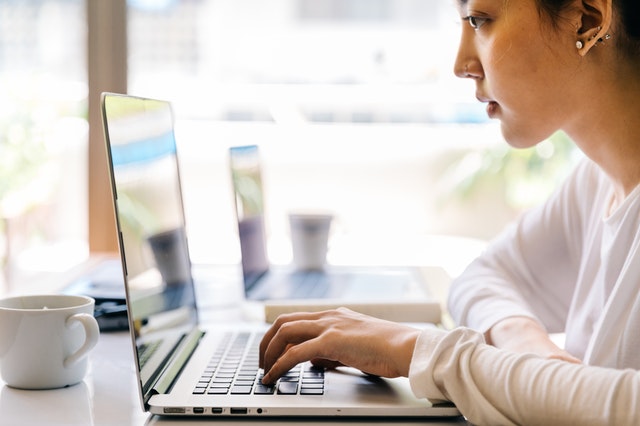 Mobile apps are able to use smartphone security algorithms and their native algorithms to protect user data. For instance, it is hard to lock a digital product in a browser but on mobile apps, verifications such as biometric locks can be added for an enhanced security layer. Financial apps are using native verification techniques such as fingerprint lock and pin code to secure the user data for a while. It also helps customers to build trust in a service. Some other categories such as social media apps or entertainment apps have also adapted the trend to offer better privacy to their app users.
5. Offering AR and VR services
We have officially entered into the era of Metaverse. Today, VR and AR technologies have become the hottest topic among businesses. Many businesses have already developed apps that offer AR representation of their products or services. Take the IKEA app for example. The app uses AR technology to give potential customers an insight into the possible look of the authentic product. Users can pan the camera where they want to place the new furniture and find out on their screen if the furniture will look good or not. VR is also offering the digital and more realistic representation of real products without having to leave homes. These technologies are transforming the shopping experience and helping early adopter businesses in staying ahead in the competition.
6. Improved quality of services
Mobile apps, as mentioned above as well, can support other technologies such as AI and IoT. Thus, it gives an endless privilege to businesses in terms of providing features and services. Businesses get accurate statistics and optimize the user experience accordingly. On the other hand, users get smarter services that make the experience better and more comfortable. With time, to have a competitive advantage, businesses need much better user experience protocols than usual. Today, almost all businesses are entering the digital market and to survive this surge, quality of services can play an important role. Segments such as education, gaming, and entertainment among others have found ways of leveraging apps to improve the quality of services on a huge scale.
Wrapping up
There is no doubt that mobile apps are necessary for businesses today to survive the competition. However, there are factors such as availability of the internet, tech literacy percentage, and more that also influence the digital revolution in particular markets. But as we know apps are now a normal part of our lives, businesses that have the advantage of using them will have to keep evolving and adapting new technologies as time passes.
In the end, we hope you found this blog useful. We will return with more in-depth and well-researched articles soon. Meanwhile, keep exploring the website to read more interesting articles.