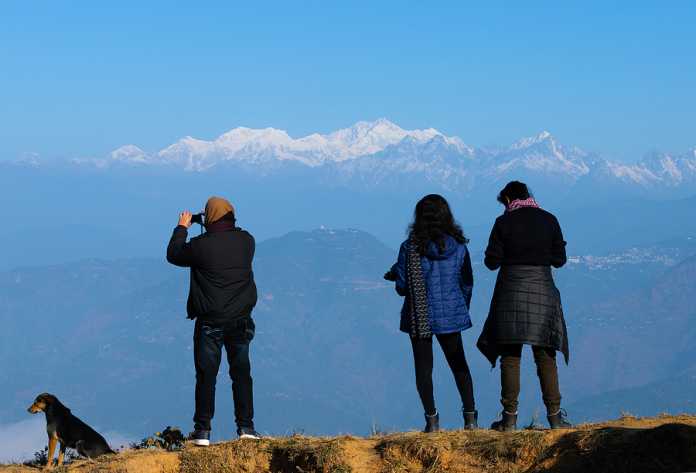 About Kanchenjunga
In the world of trekking, an adventure to the base camp of the third highest peak in the world is rarely talked about. And anyone can agree to it. The trek to Kanchenjunga Base Camp is by far one of the most exciting adventures in the Himalayas of Nepal. It is a 3-week long trek to the isolated areas of far-eastern Nepal.
Also considered one of the remotest treks in Nepal, the Kanchenjunga Base Camp trek or Kanchenjunga Trek is arguably among the best tours in Nepal. But, very few trekkers make their way to the Kanchenjunga Base Camp every year compared to other treks like Everest Base Camp or Annapurna Base Camp. And one of the reasons is plausibly its difficulty.
How challenging is the Kanchenjunga trek?
So, how difficult is Kanchenjunga Trek? In short, it is a challenging trek. It is graded as a strenuous trek demanding strong determination and physical endurance. Generally, only experienced trekkers are recommended to take on this adventure. Considering the difficulty grade, length of the tour, and remoteness, it is unlikely that a novice trekker can do the trek.
Very few people know facts about the trek makes this trek unknown to the majority of the trekkers. But, in recent years, trekkers have started admiring the beauty of this adventure. Even Nepali domestic trekkers have embarked on a remarkable journey to Kanchenjunga base camp.
That means Kanchenjunga Trek popularity is on the rise. And rightfully so. Kanchenjunga Base Camp bestows breathtaking views of Kanchenjunga and surrounding peaks. If anyone wishes to admire the view of the world's 3rd highest peaks, it got to be the Kanchenjunga base camp. But one must consider the duration of the trek and its difficulty. Duration and acclimatization of the trek
You can complete Everest Base Camp Trek in just about two weeks, to and from Kathmandu. However, it takes three weeks at least to complete this trek. The trails of the Everest region are well-maintained, while the course of Kanchenjunga base camp rarely sees the drove of trekkers. Previously, it was only a camping-based trek to the base camp.
But in recent years, many teahouses have sprung along the route to facilitate incoming trekkers with food and accommodation. This means the trek is getting some light in the Himalayas of Nepal. The infrastructure in the Kanchenjunga region for trekkers is essential, and there are no luxury lodges.
The trail features steep ascents and descents, rough terrains, off-the-beaten-path, and takes to the maximum altitude of 5,143m. With high altitudes comes Acute Mountain Sickness (AMS). And it is dangerous. Anyone can get altitude sickness above 2500m, and if not correctly taken care of, it can be fatal.
In case of the sign of symptoms of altitude sickness in your body, you are recommended to descend immediately. Dizziness, headache, breathlessness are some of the symptoms of altitude sickness. The Kanchenjunga base camp sits at a soaring height of 5,143m. And thus, you need to acclimatize to the higher altitude. And for this reason, the itinerary of this trek entails acclimatization day.
Acclimatization is the process of adjusting to higher altitudes and adopting lower oxygen molecules at a specific altitude. Acclimatization day helps trekkers to acclimatize. Generally, acclimatization days are spent in the famous resting ground along the route. Ghunsa at 3600m is considered the best stopover for acclimatization day for the Kanchenjunga trek.
Another factor that adds to the Kanchenjunga trek difficulty is the high mountain passes; trekkers need to cross challenging passes above 4000m. Mountain passes are challenging to cross. The trail to the pass can sometimes be misleading when covered with snow.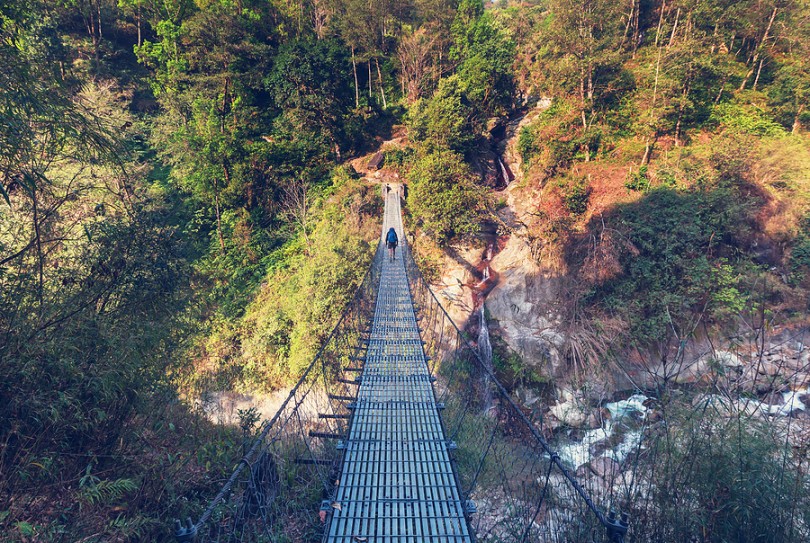 Preparing the trek
Trekking to Kanchenjunga Base Camp is a tough yet exciting journey. The preparation process is critical, and it should be planned carefully in advance. There are some things that you need to make sure of before you embark on the adventure:
Travelling with a team of like-minded people and placing them under one leader who knows what they are doing
Having basic knowledge about the trek
Keeping yourself fit for the trek
Having the right gear for this trek
On any given day along the route, trekkers cover about 10km walking for about 6 hours every day. The total distance covered for the trek to the base camp is approximately 200km. Sometimes walking for a couple of hours on a remote trail with barely any fellow trekkers and teahouses can be difficult.
Trekkers can get confused with the trail and march through the wrong way. But the good part of this trek is that one can not trek independently. You must hire a guide to trek in this region. If you want to do the trek, you must organize a walk through a government-approved travel agency in Nepal.
Please be informed that you need to have two permits to enter the region and trek: Restricted Area permit and Kanchenjunga Conservation Area project permit. The restricted area of the Kanchenjunga region is demanding, and if you encounter a problem, you may not even get help, for it
What do you need to take on a hiking trip?
What do you need in case of emergency? These are some questions that we should ask ourselves before we start this long-awaited adventure. The answer is simple: One of the most important things that you should take with you on a hiking trip is a first aid kit, as well as an extra set of clothes and shoes in case your clothes get wet or dirty.
Conclusion
There are many ways to start, but choosing an appropriate trek is of paramount importance. It is important to know what trails are suitable for the skill level of the trekker, the time of year, and how much time you have available.
This post will provide some guidance on starting with Kanchengna Trekking in Nepal. The most important thing that you should take with you on a hiking trip is a first aid kit. It. It's also an excellent idea to bring an extra set of clothes and shoes should your clothes get wet or dirty.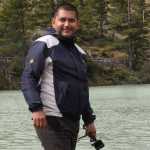 I'm Hari Khanal and an adventure lover, growing up in Gorkha (land of brave warriors) in Nepal. I am a Digital Marketing Expert who has a passion for writing. Working as a Digital Marketing Specialist at top agencies in Nepal, I have also written and crafted many contents for the companies. In my free time, I read non-fiction books and write blogs on different niches.