Western Australia, the country's largest state that makes up as much as a third of its landmass, might be primarily known for its barren deserts. However, beyond its red sand plains, there is another face to this region that fills every visitor with awe. From the most unusual rock formations to the most incredible waterfalls you have likely ever seen, Western Australia has a lot of hidden treasures you won't find anywhere else in the world. And as the state is finally reopening its borders, your dreams of visiting its immensely beautiful landscapes can become reality. Here are 10 reasons why you should consider traveling to Western Australia as soon as you get the chance! 
7 reasons to travel to Western Australia
The unique wonders of Kimberley
Western Australia's northern region, called Kimberley, is perhaps one of the most breathtaking parts of the entire continent. With an incredibly varied landscape, a tour of this region will leave little to be desired. By all means, begin your visit with the World Heritage-listed Purnululu National Park and lay eyes on the fascinating rocks of the Bungle Bungle Range that date back 300 million years. Then, head north to see another world-famous Kimberley marvel in Mitchell River National Park: the impressive tiered waterfall of Mitchell Falls. History buffs may also want to check out here some notable Aboriginal rock art that depicts even long-extinct animal species!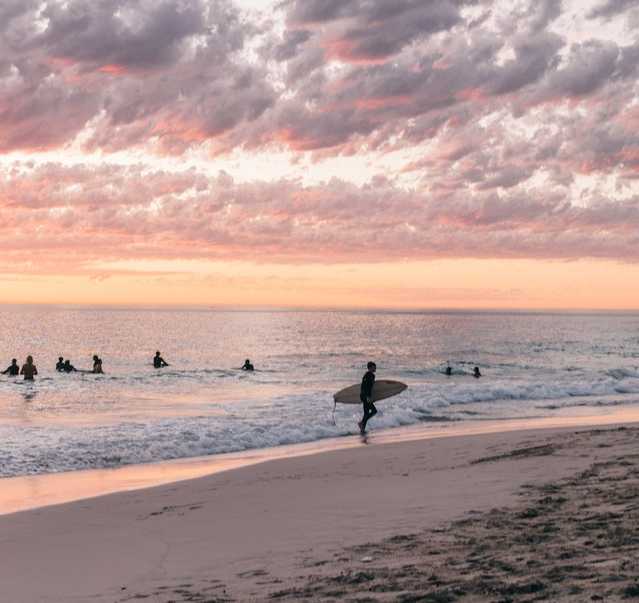 Breathtaking sunsets in Broome
Despite its remote nature, Kimberley, as you can see, has a lot to offer. So, if you want to spend a few more days exploring the northern coast, be sure to make a stop at the tiny but ever so charming resort town of Broome. Thanks to its immaculate beaches, it's the perfect relaxing getaway. Watching the sunset on Cable Beach will be one of the most memorable moments of your trip! But don't hesitate to explore more of Broome's surroundings: you might even find real dinosaur footprints as you stroll around Gantheaume Point! In fact, Broome is also a great spot from where you can take a flight to see the scenic Horizontal Falls at Talbot Bay about 250 kilometers away.
Snorkeling at colorful Ningaloo Reef
Taking a huge leap westward from our previous destinations, the next stopover worth making is another heritage-listed site. Ningaloo Reef is one of the most accessible coral reefs in Australia, so marine life enthusiasts will find this quaint place a delight. It is a fantastic spot for snorkeling and if you're lucky, you may even see whale sharks as they love to hang out around here from March to July. Swimming with these harmless beasts is truly an experience of a lifetime! Besides the marine fauna, you may also want to see the other wonders of Ningaloo, such as the Cape Range National Park just a stone's throw from the snorkeling spots. Take a walk through the Mandu Gorge for an authentic experience of what Western Australia is all about!
One of the best hiking tracks in the country
The south of the state is in no way inferior to the wonders we have previously described. So, if you'd rather explore a different side of Western Australia, consider getting up-close with the landscape by challenging the Cape to Cape Track, one of Australia's favorite hiking routes. It's certainly not for the faint of heart (the entire hike is about 123 kilometers long), but you can take it at your own pace and marvel at the wonders of southwestern Australia for days on end. The track begins at Cape Naturaliste Lighthouse and ends at Cape Leeuwin Lighthouse, and on the way, you will see stunning cliffs, walk through lush forests, and rest at beautiful secluded beaches, with a fabulous stopover at Margaret River known for its excellent wines. Look for a professional guide and you'll be able to get the most out of this adventure!
The amazing wildlife of Bremer Bay
True animal lovers might want to add another destination to their tour of Western Australia since the southern waters are full of wonders. Head to the remote coastal town of Bremer Bay and enjoy the relaxed atmosphere of this small fishing community. The crystal clear waters are perfect for swimming, snorkeling, and other water activities, but the true attraction of this area are none other than whales, which you can observe by signing up for amazing whale watching tours that will guarantee a glimpse of these impressive creatures. Blue whales, humpback whales, southern right whales, and even orcas can be watched in these waters during different parts of the year, so check your calendar!  
Don't miss out on the buzz of Perth
While Western Australia is usually renowned for its natural sights, one simply cannot skip experiencing the friendly atmosphere of the capital and largest city of the state, Perth. In fact, the buzz of this metropolis might even be refreshing after your tiring Cape to Cape hike! With famous landmarks, gourmet restaurants, art galleries, botanical gardens, and plenty of opportunities to enjoy some water sports, it undoubtedly has something for everyone. When in Perth, be sure to dedicate at least a day to exploring the port city of Fremantle known for its notable maritime history!
Fun day trips within hand's reach
Spending some time in Perth also provides you with the perfect opportunity to take a few day trips that will fill you will delight. Just off the coast, for example, you can spend a pleasant outing on Rottnest Island and make friends with its cute inhabitants, photogenic quokkas. This island has a no-car policy so it's the perfect place for cycling and just relaxing on the beach! On the other hand, a little farther from the city but still within a reasonable distance, you can take a trip to Nambung National Park and see the famous rock formations called the Pinnacles. These interesting limestone pillars provide nothing short of an otherworldly sight protruding from the sands of the Pinnacle Desert.
Western Australia is full of wonders, and no matter what part of it you decide to visit, you won't regret it. Breathtaking waterfalls, rugged coastlines, and unique fauna make it a destination everyone should put on their bucket list for when we can travel again.