For a small city, Perth has some surprisingly good options for gay clubs that are a lot of fun and have some of the best dancing and music you can find in Australia. Our gay scene is surprisingly vibrant and open and accepting to all people looking to have good time and enjoy the weekend.
Contrary to the common idea that Perth is boring, Perth's gay clubs are some of the most innovative and fun around, with regular theme nights, performances and world class DJ's to come and play at them, you certainly won't be disappointed on a night out in Perth.
Perth club's really bring it when it comes to cocktail and food options as well, and the venues are top class – you can expect to sip fantastic Mai Tai's in cozy courtyards or rooftop's over looking the city.
Best of all about Perth's gay club scene is that it doesn't take itself too seriously, everyone is welcome and there really is something for everyone. Whether you're after cheesy fun nights, great music or awesome drinks.
If you're looking for you next great night out, then read on below for our list of Perth's top gay friendly club venues.
List of Gay Clubs, Pubs and Bars in Perth:
1# The Court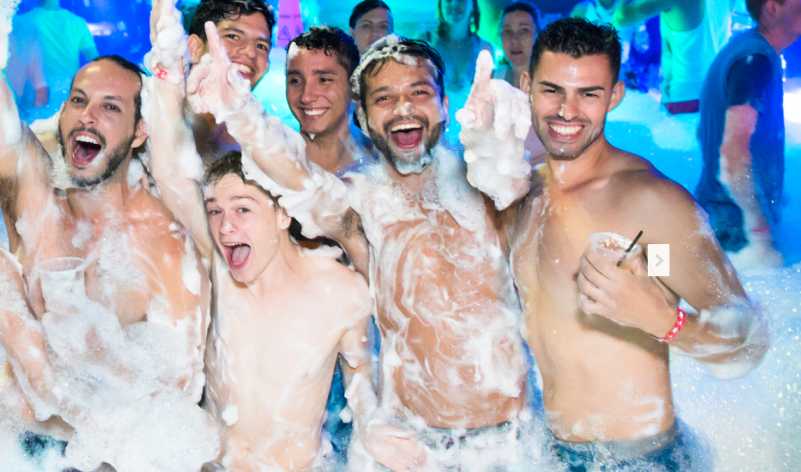 The Court in famous in Perth as the place to be for the LGBTI scene on the weekends. Almost every Perth local will have heard of The Court and probably ended up there on a night out in Northbridge, Perth's party central, at one time or another.
The Court is totally open and accepting to anyone who wants to come along and have a good time, and it's regular to see people from all different walks of life mixing together and having fun at one of The Court's famous parties.
The Court regularly throw's themed parties on the weekends for people to come down and attend, often with a gay twist. They're renowned for being a lot of fun, especially their traffic lights parties.
Drag Queen's and performances are also a regular sight at The Crown and you can always expect to be entertained on a night out here.
They play a mix of disco and Top 40 and the dancefloor is regularly pumping with enthusiastic party-goers.
Unusually for a club, they actually boast exceptional pub fare at a very reasonable price, and a creative cocktail menu that is sure to impress.
The Court is actually open for lunch and dinner, so it's great as both a spot to sit and enjoy the lazy beer and their great $10 pizza's, as well as an unforgettable night out with friends.
One of the best things about The Court is it's great location, super close to Northbridge station and many other restaurants and bars so that you can satisfy that late night Kebab craving before jumping on the train.
The venue is known for it's sophisticated vibe and nice layout, there's plenty of room to both dance and relax. If you need a break from the music, you can always escape to the courtyard for a breather and some quieter conversation. There's plenty of space to sit when you're feet need a rest.
The Court is the number one hotspot for the gay scene in Perth, so check them out for one of their theme parties, a cabaret show, or just a great dinner the next time you're having a big night out!
2# Connections Nightclub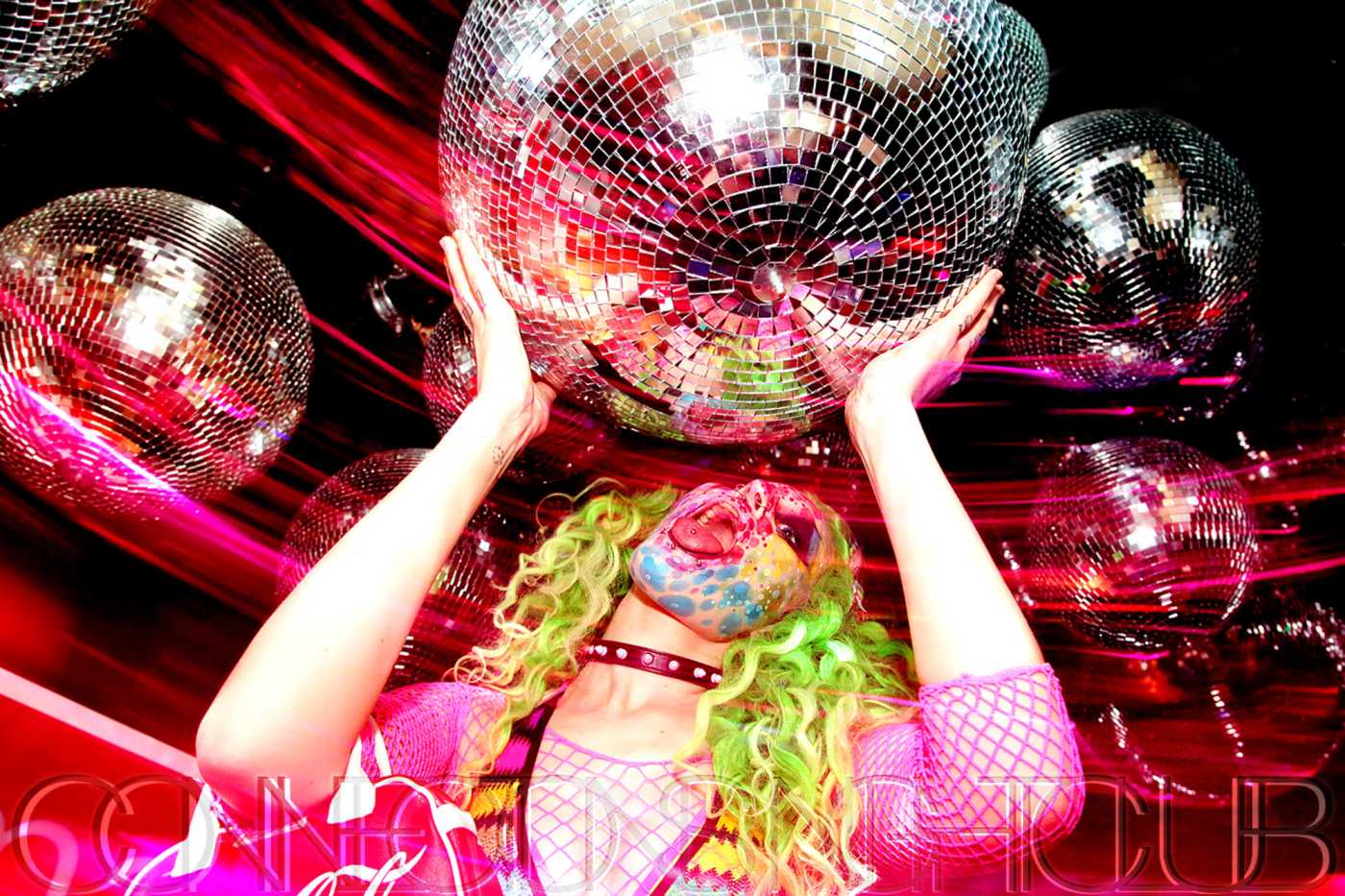 Connections Nightclub is one Australia's oldest gay clubs and is over 40 years old, having opened in 1975. The club has undoubtedly been around for such a long time because of the important role it has played for Perth's LGBTI community, and the incredible fun there is to be had inside.
The club has a long history and has lasted through massive shifts in attitudes towards the gay community. In the beginning, it was an underground club and for more than decade cameras weren't allowed in the venue.
Now with increasing acceptance, the club has transformed into the place to be oon a night out in Northbridge.
Connections is accepting of all people, and unlike many pretentious clubs, does not enforce a dress club. Everyone is welcome to come along and enjoy the night – and what a night it will be!
Connections is well known for having some of the best DJ's come and play at the club, and the music on offer is some of the best in Perth.
They regularly run fun events like Bingay and you can expect to see regular Drag performances here and even Lesbian Mud wrestling on a Wednesday.
The rooftop bar is a wonderful place to escape for some fresh air once you've had enough of dancing and has a great view of the city.
Connections is one of the most happening clubs in Perth, and is often the last stop for party-goers, who will arrive to dance away the wee hours before 5 am close time.
If you're looking for a fun night then Connections is the place to be.
3# Hula Bula Bar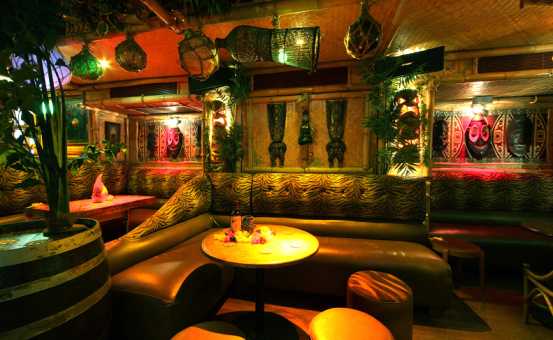 Hula Bula Bar, whilst technically not a 'gay club' only (there are only two in Perth), is a regular haunt for the LGBTI community and is known to be 'gay friendly' because of it's friendly, welcoming atmosphere and regular events.
Hula Bula Bar is a tiki-themed rum bar known for it's impressive rum-based cocktails (you can have them served in Tiki glasses for that extra bit of kitsch!). They really know their rum, with over 175 kinds on offer. They're drinks are to die for and always served up super quick by their very friendly, expert cocktail connoisseur's and amazing staff.
They're music selection is a nice change from the regular club scene – they play cool vintage tunes, usually on vinyl. Some of their records are original sixties and haven't been in regular rotation every since so you will definitely hear something new on a night out here.
There's enough room for both dancing and cozy corners and it's a great place to come a bit earlier in the night if you want to take advantage of happy hour.
Their events run every night of the week, except for Monday. You can expect a great atmosphere with events like rum tastings, cheap drinks and cocktails, yummy food and even ice cream.
They run regular events every week, like Tiki Tuesdays, but also throw special events on a regular basis, such as for the Day of the Dead, with special music and theming.
Hula Bula Bar is located in Perth's  CBD, so great for the start of a night out on a Friday after work. They usually have free entry, so it's a great pick for some fun drinks and a little bit of booging to the vintage music.
If you're looking for something a bit different, at a place that doesn't take itself to seriously and is welcoming and open to all patrons, then Hula Bula Bar is a Perth gem and the place to be.