Here is a list of the leading night clubs in Sydney. We will inform you about the leading outlets in the city that continue to leave patrons enthused and satisfied about their experiences, no matter if they are locals or visitors from out of town.
Below is a list of top night clubs, bars & pubs in Sydney:
#1 Marquee
Address: Pirrama Rd, Pyrmont NSW 2009
Marquee will provide patrons with an attack on their senses, transporting them to a world where there is only light, music and good vibes for all comers. Based out of the infamous Star in the heart of Sydney, this establishment would be formed in 2012 to continue the brand's legacy of being one of the chief hotspots of evening entertainment for locals and travelers alike.
It would follow on from the traditions of its sister venues in Las Vegas and New York, offering an array of domestic and internationally acclaimed artists all showcasing their music and entertainment prowess on stage for the public.
Some of the biggest names have graced the Marquee stage, including Drake, Bruno Mars, Armin Van Buuren, Calvin Harris and Post Malone among others. It is an environment purpose-built for great live music, utilising an uber-chic space that takes the standard night club to the next level. This can be seen with the outside patios, the library with a private bar, the boom box, the dressing room and of course the main event with the main room – a location that is supported by a DJ booth and 575,000 LED lights.
There is a unique VIP table setting for those patrons that want to splash out and have their own corner of Marquee, as well as private events that can reserved. If luxury and quality is high on your priority list for a night on the town in Sydney then Marquee is the leading candidate.
#2 Home The Venue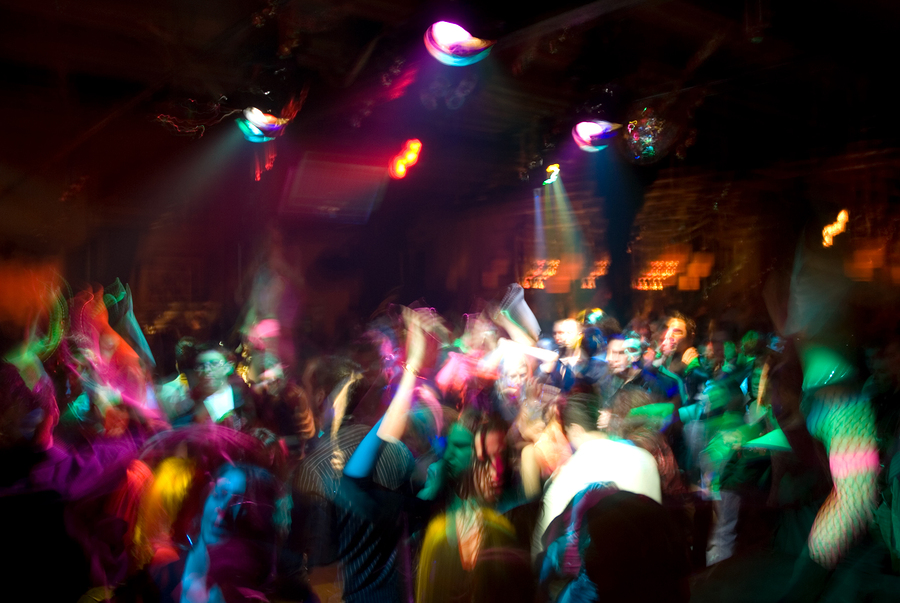 Address: 101/1-5 Wheat Rd, Darling Harbour NSW 2000
Home The Venue saw a huge 2018 with a string of high profile performers and entertainers, but 2019 shows no signs of slowing down anytime soon. With Project X, the Elysium Home Terrace House Techno, the VR Productions Xmas Party, Parmish Verma and Home New Year's Eve celebrations rounding out the year, this is a high-octane location that rattles and shakes with vibrancy.
Situated across three sprawling floors as the music pumps, this Darling Harbour venue is one of the genuine hotspots in the city that injects night life into the atmosphere. Patrons come from all across the city, the state and overseas to get a taste of what Home The Venue has to offer, complimenting the live music with modern wall art and waterfront outdoor locations that allow guests to take a breather and take in the stunning views.
Do not mistake Home The Venue though as a one-dimensional house music domain. This is an establishment that is open for school formals and private functions with a joining restaurant at Tokio Hotel. Amid all of the choices you could make for a Sydney night club visit, Home The Venue remains one of top outlets for style and substance.
#3 ARQ Sydney
Address: 16 Flinders St, Darlinghurst NSW 2010
ARQ Sydney is a gay friendly club that is divided into two distinct sections for patrons to get the most out of their visit to this illustrious night club in the city. Based in Darlinghurst, this establishment would create The Arena upstairs, a location that works to maximise the acoustics and to accommodate a sound system that is the envy of clubs all around the region.
The light displays at The Arena in ARQ Sydney are described as euphoric as partygoers can access a 360 degree aural stimulation of the space. The Arena would be created in the early 2000s and it has been one of the clubbing hotspots of the city ever since, offering a mezzanine level for guests who want to take in the light and music all at once.
Downstairs at ARQ Sydney is what is known as The Vortex. This intimate performance space is reserved for Thursday, Friday, Saturday and Sunday nights with alternative special shows and functions. This is an environment where the Vortex DJ's thrive as the dance floor downstairs is renowned for its versatility and ease of access.
Some of the top local DJs take their talents to ARQ Sydney on a regular basis, including Alex Taylor, Adam Love, Du Jour, Rob Davis and Dan Murphy. If pumping house music and a party vibe is your type of scene, make time for ARQ Sydney.
#4 Chinese Laundry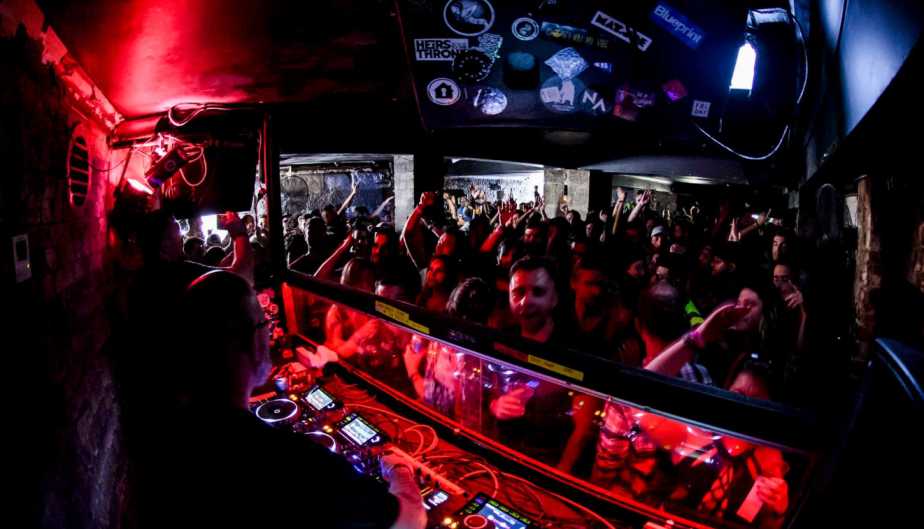 Address: 111 Sussex St, Sydney NSW 2000
Chinese Laundry stands proud as Sydney's number one underground night club. If you are after a truly authentic experience with an indie/house vibe that really offers cutting edge musical performances and a setting that is a bit outside the mainstream, then this is the establishment for you and your friends.
Take once glance at the online photo gallery and Instagram feed from Chinese Laundry and you can see why it is such a popular domain for young night club attendees arriving from all corners of the city.
The intimate environment lets the DJ create a relationship with their audience as the patrons jump up and down in unison. Rarely does Sydney manage to create these types of atmospheres, but Chinese Laundry is one of the rare beasts in this industry even in the wake of the lockout laws.
Visitors from outside Sydney can crash at The Grand Hotel, Wynyard Hotel or Establishment Hotel nearby and far from being a thriving night club in isolation, this venue is available for parties and private event hire and weddings – a byproduct of being part of the Merivale complex.
#5 S*A*S*H
Address: 101/1-5 Wheat Rd, Sydney NSW 2000
S*A*S*H rounds out our 5 best night clubs in Sydney list to offer a down and dirty experience that is grounded in the live music. If you have the energy, stamina and enthusiasm to enjoy house music the way it should be played with a string of great DJ acts, then this is a venue that should be on your schedule.
Just by taking a quick glance at the list of musical guests that have taken to the S*A*S*H stage and you can see why they are so acclaimed. From Guti to Dr. Kessler, Daneil Bortz, Audio Werner, Le Loup, Martinez, Laura Jones, Schwa, Sean Patrick, Paul Johnson, San Soda, Yokoo, Jona, Jozif, Kevin Griffiths, Sasse, Rossko and hundreds more, this is an establishment that attracts a great deal of attention.
With an indoor club that bounces and thrives with energy to an outdoor courtyard that brings in the best of the summer vibes, S*A*S*H is truly one of the great modern venues that can be accessed anywhere in the great city of Sydney. Sunday nights are ideal for locals as they close out the weekend with Darling Harbour views and cheap drinks as the sound system pumps away.