Family affairs that escalate can quickly become a very complicated matter that requires the advice and assistance of a professional. People are often hesitant to hire a lawyer in these scenarios but a good rule to go by is that if you are even considering the advice of an attorney then chances are the other party is as well. To prevent yourself from being at a disadvantage it is recommended that you seek the advice of a professional as soon as possible.
Solicitors that specialise in this field are equipped in dealing with many issues that arise in family affairs. Common reasons that people opt to use a family lawyer are for areas relating to divorce, marriage, children and the distribution of assets. However they are also able to deal with more serious matters that include: spousal or child abuse, adoption processes and the kidnapping of children.
This area is a very diverse and complex field that needs to assistance of a professional to ensure that proceedings run smoothly. If you are caught up in the middle of a family issue, it is common for people to find the first lawyer they see without doing their research. This can often be a bad decision as they could end up doing more harm than good to your case.
To make sure that you get the right lawyer we have done the hard part which is researching countless family lawyers in the Parramatta region.
Top rated family lawyers in Parramatta:
#1 The Norton Law Group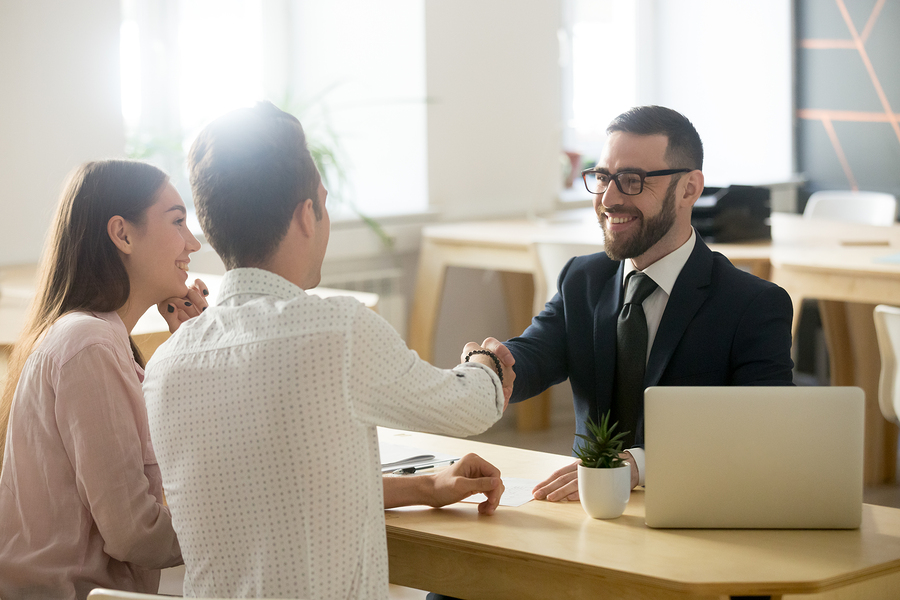 The Norton Law Group pride themselves on providing quality legal advice that ensures that the matter at hand is resolved in a prompt, cost effective manner. Family legal cases tend to get messy when things have to go to court which is why The Norton Law Group aim to resolve all the matters and hand before they reach court. The team of lawyers that they have on hand are specialists in their fields as well as being accredited specialists in family law. The dedication that The Norton Law Group have towards their clients is what has led to them being one of the top ranked law firms in Australia.
When you choose to undertake your family matter with The Norton Law Group you will have access to a Law Society Accredited Specialist Family Lawyer. Their experience has been proven in both scenarios of litigation and mediation so you can rest assured knowing that you have a professional in your corner.
With the many years that The Norton Law Group have been practicing law, they have been able to grow their expertise across many different kinds of cases that everyday people go through as well as some of the more rare cases. From this they are equipped to providing expert service in some of the more sensitive matter such as; property settlement, de facto same sex relationships, parenting agreements and agreements by consent. No matter what scenario you are going through, The Norton Law Group are able to offer a respectful and sensitive approach to your situation to ensure that you are comfortable at all times.
If you are after a law firm that is tailored to your personal situation then give The Norton Law Group a call. Tailoring a service to an individual rather than a case means that they will be able to pick up on the little things that often go overlooked to provide you with a fully comprehensive service.
#2 O'Sullivan Legal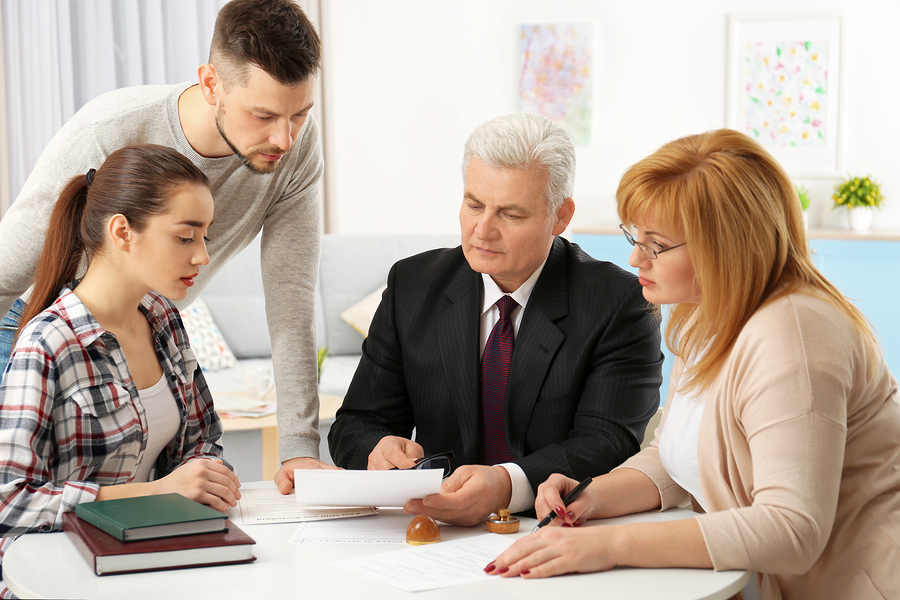 O'Sullivan Legal provide reliable and effective legal services at a very affordable price. Legal service costs are also an overbearing thought in the back of your mind when you are going through these sorts of situations. Not only do you feel stressed with your family issue at hand, how much the process will cost can send a lot of people into a downward spiral. O'Sullivan Legal know the pressure that money can put on you in these situations and aim to cut their costs at every chance they get.
By providing a client driven service they are able to further help their clients with the personal issues that they have to make them feel more comfortable. Firms that have a one strategy fits all for their cases will miss the little things especially what is eating at their clients during this difficult time. The personal service allows for greater results as well as understanding what you as a client truly want to achieve from these proceedings.
Family law usually involves relationships being broken which is not a good experience at the best of times. Choosing the right solicitor for you will ensure that you have someone in your corner who is willing to fight for you on all fronts and be with you every step of the way. O'Sullivan Legal  have been dealing with family law issues for years and know what they need to do to get their clients the results that they desire. Their expertise in this field also goes along way as their team are able to use their personal experiences to assist you with any queries that you may have.
#3 Martin Bullock Lawyers & Attorneys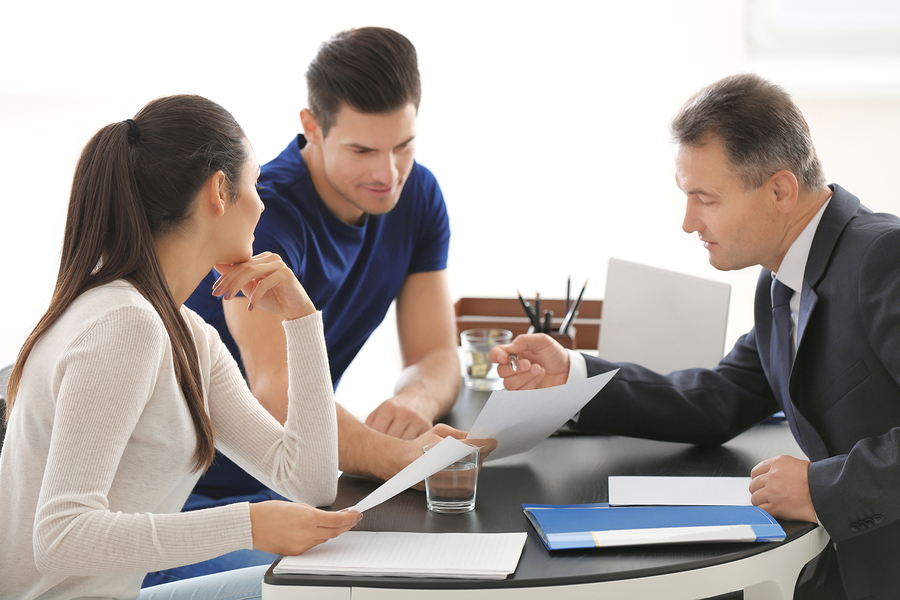 Martin Bullock Lawyers & Attorneys understand that many people going through family law issues are in the headspace where they are distressed and simply don't know what to do. The team at Martin Bullock Lawyers & Attorneys know the hard work that goes into these procedures but have many years of experience and expertise to provide the solution to the problem that you have.
The highly trained professionals and support staff that Martin Bullock Lawyers & Attorneys have on hand make the whole experience a lot easier for all parties involved. The team is run by a solicitor with more than 30 years' experience in family law. Understanding your situation in and out will make it easy for your representation to develop a strategy to help you and your situation. To help with these circumstances, Martin Bullock Lawyers & Attorneys offer the following: free phone call consultation and advice, help you find out where you stand in the situation, professional, friendly and confidential service, a law firm who takes the time an effort to listen to all of your concerns and go through the questions that you may have about the matter.
If you are after an experienced family law firm in the Parramatta area be sure to give them a call. Their friendly staff will be more than happy to take your call about any problem that you may be facing. They also have a Family Law eBook on their website to download free for those who wish to get a deeper understand of the area and where they may stand.
#4 Unified Lawyers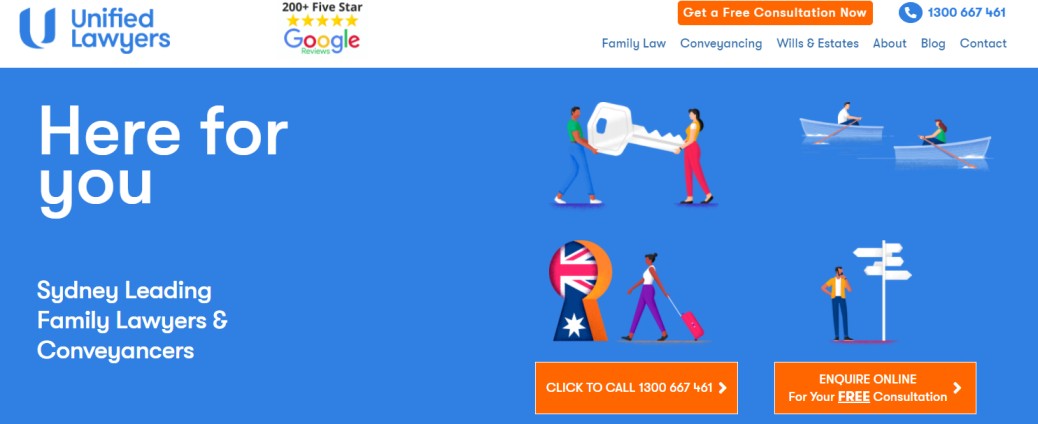 Unified Lawyers is a Sydney-based Family Law firm with an office in Parramatta. The firm was started in 2014 when corporate lawyers and lifelong friends Mark Machaalani and Dominic Nguyen. They started the firm with a simple vision – giving better value to their clients and forming long-term, win-win relationships.
The firm delivers for those seeking counsel and representation in family law, conveyancing, and wills & estates.  They have an impressive track record of success with their past clients, with many testimonials citing how they were pleasantly surprised by the sincere effort the firm put into resolving their case. Many of the reviews say that they loved how everything was clearly explained for them. In fact, Unified Lawyers has over 250 5-Star reviews from past customers across platforms like Google, TrueLocal, and Facebook.
The firm acknowledges that many who call them have a mix of confusion, frustration, and fear. The team at Unified Lawyers knows that the best reassurance relies on a combination of actionable counsel and passionate advocacy.
For Unified Lawyers, success with clients is about more than just their combined experience, it's about forming a productive working relationship. They are focused on honest, open, regular communication with their clients so that they can get clear advice they understand and can act on.
They have consistently been rated one of the best family lawyers in Sydney for four years in a row and are showing no signs of breaking that record. They encourage prospective clients to take advantage of their first free consultation to see if they can help.