Before purchasing emu oil, it is necessary to know more about what it is used for and what potential health benefits it has.
What actually is emu oil?
Emu oil, as its name suggests, is an oil extracted from the fat of Emu, a native Australian bird which is relative to ostrich. It has fatty acids in abundance and can be used both ways, internally as well as externally.
The major reason why this oil is very effective and hence popular is that it has a powerful penetration abilities. One important factor which makes it a safe option is it is strongly repulsive to insects and bacteria.
Emu oil in Australia is the purest form of oil you can get anywhere else rightly because it originates from there.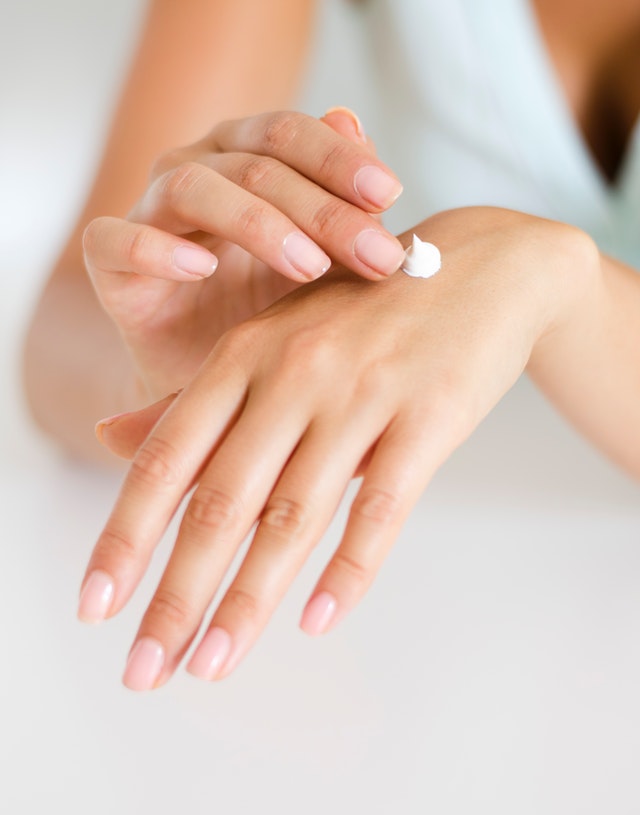 How to use emu oil?
This oil  can be taken into use in both different ways: Externally and Internally. For external use, it is used to moisturize dry and rough skin, massage scalp, nourish hair, heal wounds and insect bites, remain protected from harmful bugs and insects while going out and remedy scary diseases like arthritis, psoriasis, eczema etc.
Some of the products that are hugely popular for use on the outside body are oil, shampoo, balm, moisturizer, soap, rub, body wash and body cream. For internal use, it can be used in the form of a capsule or a tablet.
There are a number of usages of these capsules and tablets such as for treating cough and ulcers, healthy nails, hair growth, to maintain a better digestive system and help reduce inflammatory diseases. Researches have also found that it can be used to decrease obesity and cholesterol levels. Scientific studies on emu pure oil has confirmed that Vitamin K is present in it and proofs of compositions of the fatty acids in it have also been found.
Following are the steps how to use emu oil for skin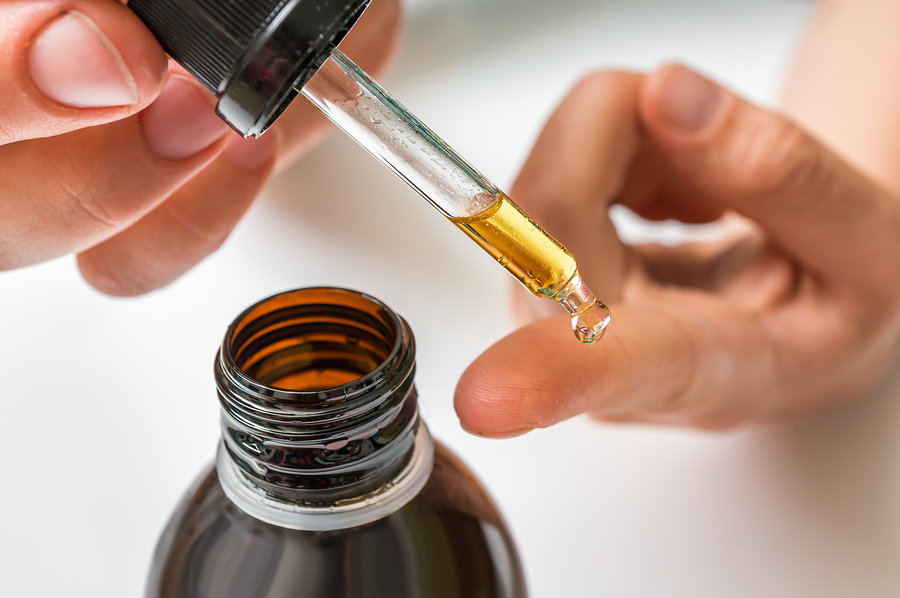 Step 1: Take a few drops of pure Emu oil in your washed palm, rub it with the other palm and apply gently on the area where it is supposed to be affected.
A single emu oil drop can roughly cover an area as much as the size of the back of a hand. Keeping that in mind, use this oil in approximate quantity to maintain its quality.
Step 2: You do not need to massage deeply to heal muscle pains and aches. This is because the oil is a penetrating oil and will go underneath the layers of the skin and reaches joints and imparts soothing effects to the areas that are directly concerned without wasting the use of it.
Once you are done using it, the skin should feel oil free. If it feels oily, then you have used it excessively and ultimately not correctly. Keep the amount in mind so that you can refrain from misusing it thereafter.
Step 3: When emu oil is to be used in pretty light concentration, mix a very small amount of pure emu oil with few clear water drops into your palm. Apply this mixture to the skin. Water will evaporate eventually which will leave a thin emu oil layer on the skin. This way of usage is particularly suitable for high humid conditions.
And here are some steps on how to use emu oil for hair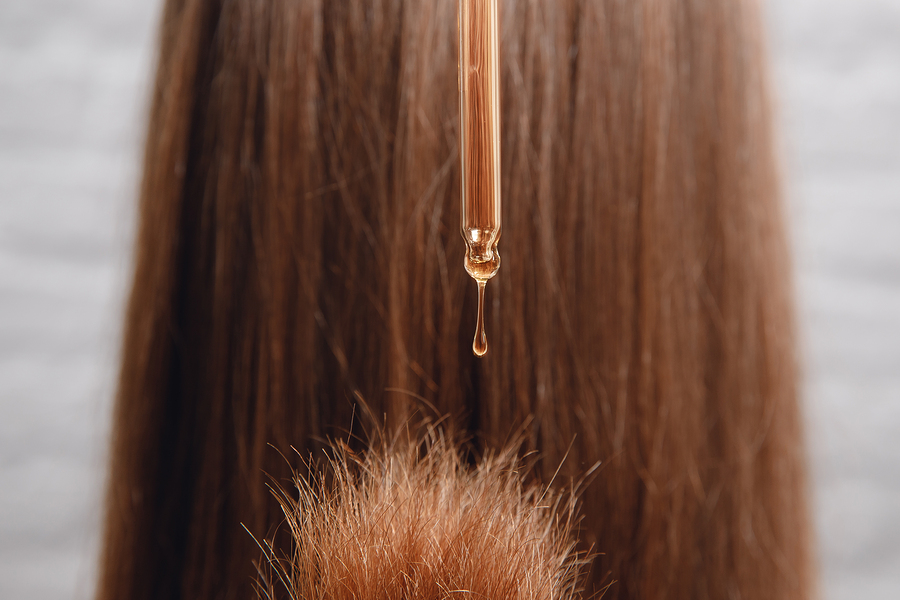 Step 1: Take a few drops of pure Emu oil in your washed palm, rub it with the other palm and apply gently onto your hair.
Step 2: Now, use both your hands and fingers to spread oil all over the roots of your hair. Use adequate emu pure oil as per your hair length.
Apply pure emu oil covering entire area of your scalp. Create gaps in between hair and apply emu oil drop by drop in the areas of the scalp. Using fingers, spread the oil in approximate surrounding areas. Keep applying drops as necessary and repeat the process till the entire scalp is covered. There is no need to rub the oil deeply because emu oil absorbs into the scalp skin.
Step 3: Many people have found that leaving emu pure oil in the hair throughout the night gives extra effects and provides better results than normal. Use a plastic cap to cover the hair, so that emu oil does not leave the hair.
Step 4: Hair-wash with a recommended emu shampoo, following a famous emu conditioner to achieve highest quality results.
Where to buy emu oil from?
Emu oil is available at all the big retailers such as Walmart and Costco in the US. It is also available through many other shopping websites but all of them are not 100% pure and trusted. Pure emu oil for sale can be found if enough research and study is made regarding what concentration of oil, fragrances and other materials are used.
Check on the label for AUST L number on the oil container to confirm that your emu oil is pure and worth buying. If the one you are buying is listed under Australia-Register of Therapeutic-Goods (ARTG), then it means that it can be supplied in Australia.

Talyala emu oil
100% pure Emu Oil in Australia is produced and sold by Talyala Emu Farm, a renowned business firm there. For more than 20 years, Talyala has been selling high quality Emu oil and its products. Tests performed on Talyala Emu Oil have confirmed that, it is one of the best emu oil in the market currently.
Emus being indigenous animal, can be maintained relatively easily. They like roaming in big pastures. Their diet is mainly lupins, many plants, barley, wheat, fruits, insects etc. Grains are cracked and grinding is performed to achieve better digestion.
Strictly, it is taken into consideration that no genetically modified they are not fed anything genetically modified. Hormones and antibiotics are never a part of pure emu oil recipe.
After harvesting, the emu oil is passed through micro filters and heated gently. Warming Talyala emu oil gently and mixing it will slightly turn its color to yellow and make it opaque.
Conclusion
People who want to adapt and lead a complete natural way to serve their body in their day to day life should definitely start following pure emu oil and its products. Emu oil shows you a right path to Hair care, Skin care, Body care and just like people, it can also be utilized for Pet care.
On top of all this, Researches have also shown that when an emu-based cream was used by breastfeeding mothers for one day period soon after delivery, the nipple skin became well hydrated.