Dental health is one of the most important aspects of modern healthcare, especially when you consider the high-sugar diets that have been normalised throughout much of the world (sugar is a leading cause of tooth decay, which acts as a catalyst for a whole swathe of complications).
Taking care of your teeth and gums is an ongoing commitment that requires both good personal at-home practises (tooth brushing, flossing, watching what your eat/drink), as well as professional examination, consultation, and treatment from an experienced dentist.
With this in mind, you want to make sure you are getting routine cleans and check-ups from a reputable dentist in your local area. Dental care and who you get it from are both extremely important, so it is essential you make sure you do your research before landing on a definitive choice.
If you live in or around Lilydale, then the following list of the top 3 best dentists in Lilydale will be highly relevant to you.
Top 3 Best Dentists in Lilydale:
The following is a list of the top 3 best dental clinics in Lilydale:
Read on for more information about each of these experienced and reputable local Lilydale dental clinics.
1. Main Street Dental Clinic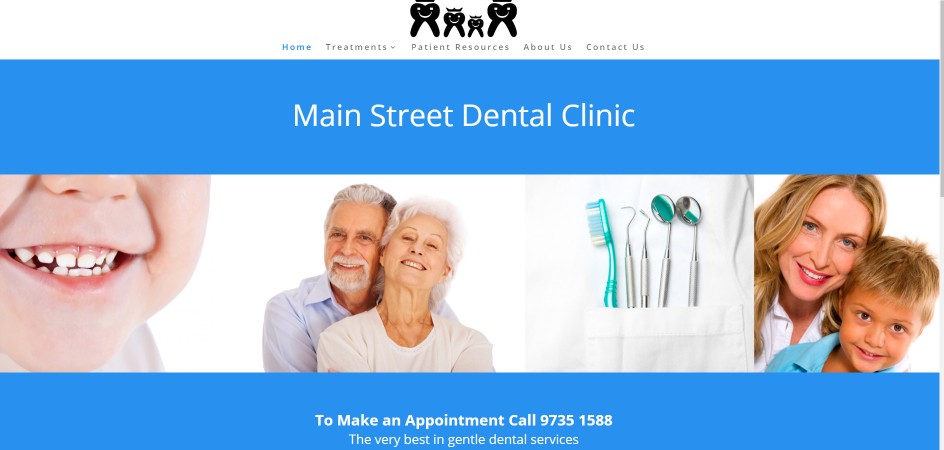 This family clinic has operated for over 20 years in the Lilydale and Yarra Valley area, with a strong reputation for sincere and affordable service. Main Street Dental Clinic is well-loved amongst the local community and this is evident by taking a look at the impressive amount of 5-star reviews on they Google business listing, with many satisfied patients expressing their appreciation for the honest, genuine service they received.
The clinic offers a comprehensive suite of professional dental care services, including x-rays, teeth whitening, implants, as well as orthodontic treatments, including Inman Aligners which can be a great long-term solution for improving the appearance of teeth in a cost-effective way.
With a hygienic, comfortable, and well-equipped modern surgery, everyone from mature patients to children going for their first dental appointment can feel comfortable and secure from start to finish. For patients who may have panic or anxiety about dental pain, the clinic offers inhalation sedation to help make the experience stress-free.
Patients can rest assured they are being given the best possible treatment, with Main Street's dentists making use of leading-edge technologies/materials, as well as always continuing to develop their skills through education. All in all, Main Street Dental Clinic is a very sensible choice for Lilydale residents who want safe, professional, and affordable service from locally-trusted experts.
2. Lakeside Dental Care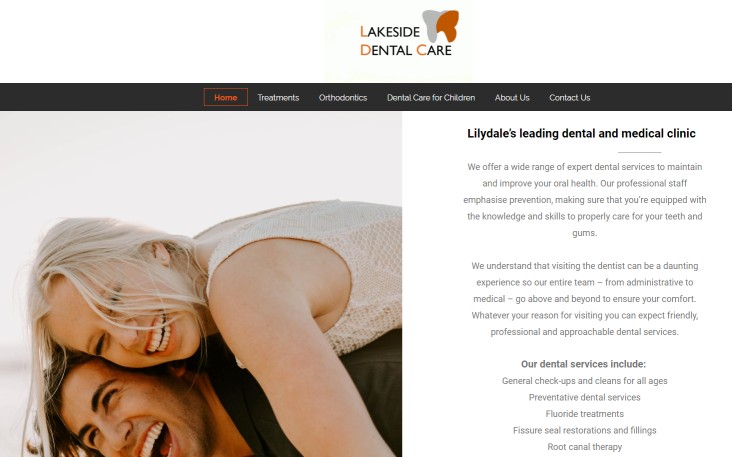 Lakeside Dental Care is located on Alfred Road in Lilydale, with stunning views of Lilydale Lake and the passageway to the Yarra Valley Wineries and Mount Dandenong Ranges. Open 6 days a week, the clinic delivers a full-range of quality dental services for both families and individual patients.
All of their highly knowledgeable dentists are focused on helping their patients to improve and maintain their oral health, with an emphasis on prevention and education on how to best look after your teeth and gums at home. The clinic also acknowledges that going to the dentist can be a frightening or uncomfortable experience for many, and this is why they work to ensure patient comfort at every stage.
The Lakeside Dental team is eager to provide patients with high quality and affordable dental care, as well as keep patients informed of the best practise techniques they can use at home. This makes visiting Lakeside Dental a comfortable, stress-free, and informative experience for everyone who visits, young and old.
3. Hardy Street Dental Clinic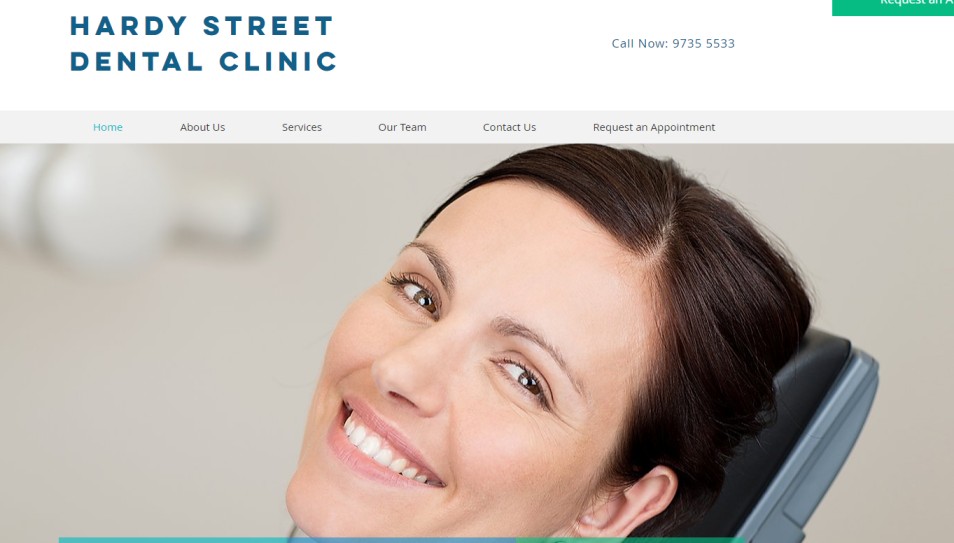 Located on, you guessed it – Hardy Street, Hardy Street Dental Clinic provides local Lilydale residents with an all-round highly courteous and professional service. They are a family dentist clinic with a great reputation amongst the community for sincerity and excellence, focusing on simple, no-nonsense advice and treatment regarding oral healthcare.
Their goal is to make getting check-ups and any necessary corrective treatments as streamlined and comfortable as possible so that people never have to hesitate about making an appointment. Their staff are committed to ensuring their patients are as well-informed as possible about what it takes to upkeep the health of their teeth and gums throughout their daily lives.