Oral health and care are crucial parts of our everyday lives. Brushing and flossing help keep our teeth clean, but there's a lot more to it than that. Dentists are just as essential for our oral health as doctors are for our overall health. Dental issues aren't rare and taking care of them in a timely manner is a must.
Finding a dentist for your own needs is important, but you should also look into a family dentist. A good family dentist can make sure that the oral health of your close ones is maintained. It's a lot easier to stay in contact and guarantee good service if you're regularly seeing this dentist. You don't have to worry about your kids' not getting the treatment they need if you know the dentist is good. Here are some tips to help you find the right family dentist.
Flexibility is key
In theory, a dental clinic that has tons of patients sounds like a good deal. After all, you want a dentist that is popular for quality service, and having lots of repeat customers is one of the surefire signs that the dentist is doing good work.
However, there are a few downsides when it comes to seeking out the most popular dentist for your family's needs. For starters, they're likely to be overbooked most of the time. It's not convenient to have to wait several weeks in order to get to your appointment. Worse yet, dealing with multiple dental issues within the family would take a long while. Some issues require quick resolutions, so this might not sit well with your schedule.
You should try to aim for a good dentist that can accommodate your schedules. If the dental clinic can provide you with care and treatments whenever you need them, it's one that you should stick to. Remember that dental issues can disrupt your day-to-day life, so swift interventions are very favorable.
Opinions matter
Dentistry is a service like any other. If people are satisfied with the service, they'll probably want to let other people know that the dentist is worth visiting. The same goes for the other way around. Unsatisfied customers will also voice their opinions, though they may be a bit more vocal than the former group. If you're looking for a dentist, consulting other patients and hearing their opinions of dental clinics should help you find the right one.
Try to find a family dentist that has gone through all the necessary training and courses. Several years of experience under their belt would also be a big plus. This would pretty much guarantee you and your family some quality dental care.
Financing is a factor
Before you decide on a dental clinic, you'll have to check whether it falls under your dental coverage. Health insurance can be extremely beneficial in reducing the costs of your dental care. Bills are a lot lower if the insurer covers the cost of the dentist in question.
If you're keen on reducing your dentist's appointment bills, you have to make sure that your dentist falls under dental coverage. The best way to figure this out would be to directly contact your insurer and ask for a list of dentists that they cooperate with. This will make looking for an adequate dentist easier as you won't have to skim through hundreds of them on your own. Pick a few of them from the list and check if they satisfy your other criteria.
Should you require a different dentist, you should check what types of financing they accept. Flexible payment plans can come in handy with long-term dental care.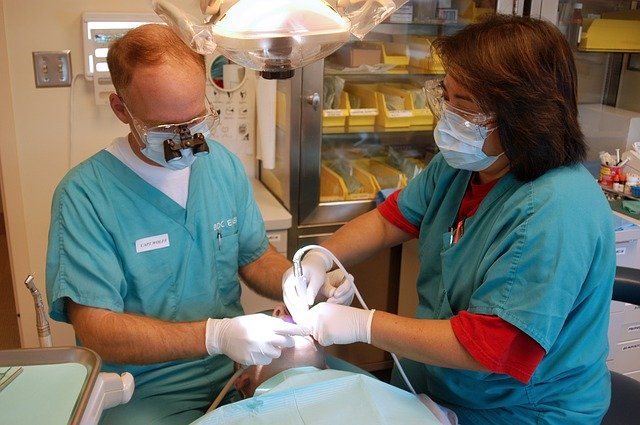 Services may vary
You might think that most dental clinics are the same, but they tend to vary in a couple of ways. Not only does the quality of services differ, but there's also the fact that not every dental clinic offers the same services. Some dental practitioners aren't trained to do specific procedures, which is why their clinic won't have them available. If there are any services that are integral to your family dental care, you'll want to check if the clinic you're looking at offers them at all.
General dentistry services should be offered by just about every clinic out there. Procedures such as teeth cleaning, dental fillings, and checkups are pretty ubiquitous among dentists, so you shouldn't be worried about those. Finding a full service dental lab might be preferable for family dentists, as you never know what services you and your family will require.
There are services that some dentists don't provide for one reason or another. Things like dental care for children might not be available at every dental clinic, so keep that in mind. A family dentist will need to be able to deal with child dental care as well, which would make this a decisive factor.
The space should be comfortable
What good is quality service if it's not provided in a comfortable environment? Obviously, this would make it less-than-stellar service, all things considered. The atmosphere of a dentist's office is very important, especially when it comes to choosing a family dentist.
It's no secret that children don't really like dentists and their clinics. It's one of the most common fears that children have from a young age. Nobody likes having their teeth pulled out or examined. It's awkward and potentially very painful at times. Having a comfortable and friendly atmosphere is crucial for making sure that children are able to relax when being brought to the dentist's office.
It's not just children that should feel comfortable in this situation. Some dental procedures are pretty stressful, and the "fear of dentists" doesn't necessarily go away when you get older. Before you decide on a dental clinic, make sure you visit it once or twice to see how it looks on the inside. If you feel comfortable with the space and staff, you can rest easy knowing that it's a good choice.
Conclusion
Choosing the right dentist for your dental care is no easy task. It's made even more difficult when you have to pick for the dental coverage of your whole family. Still, it's an endeavor that is well worth the effort. The dental health of your family is important and you don't want to choose any dentist to help maintain it. Consider the above tips and you'll find it a lot easier to pick the dentist that best suits your needs.