Below is a list of the top and leading Child Care Centers in Melbourne. To help you find the best child care centers located near you in Melbourne, we put together our own list based on this rating points list.
Melbourne's Best Child Care Centers:
The top rated child care centers offering activities and programs to ensure quality, accessibility and the health and safety of children are:
1. Inspira Kids Early Learning Centres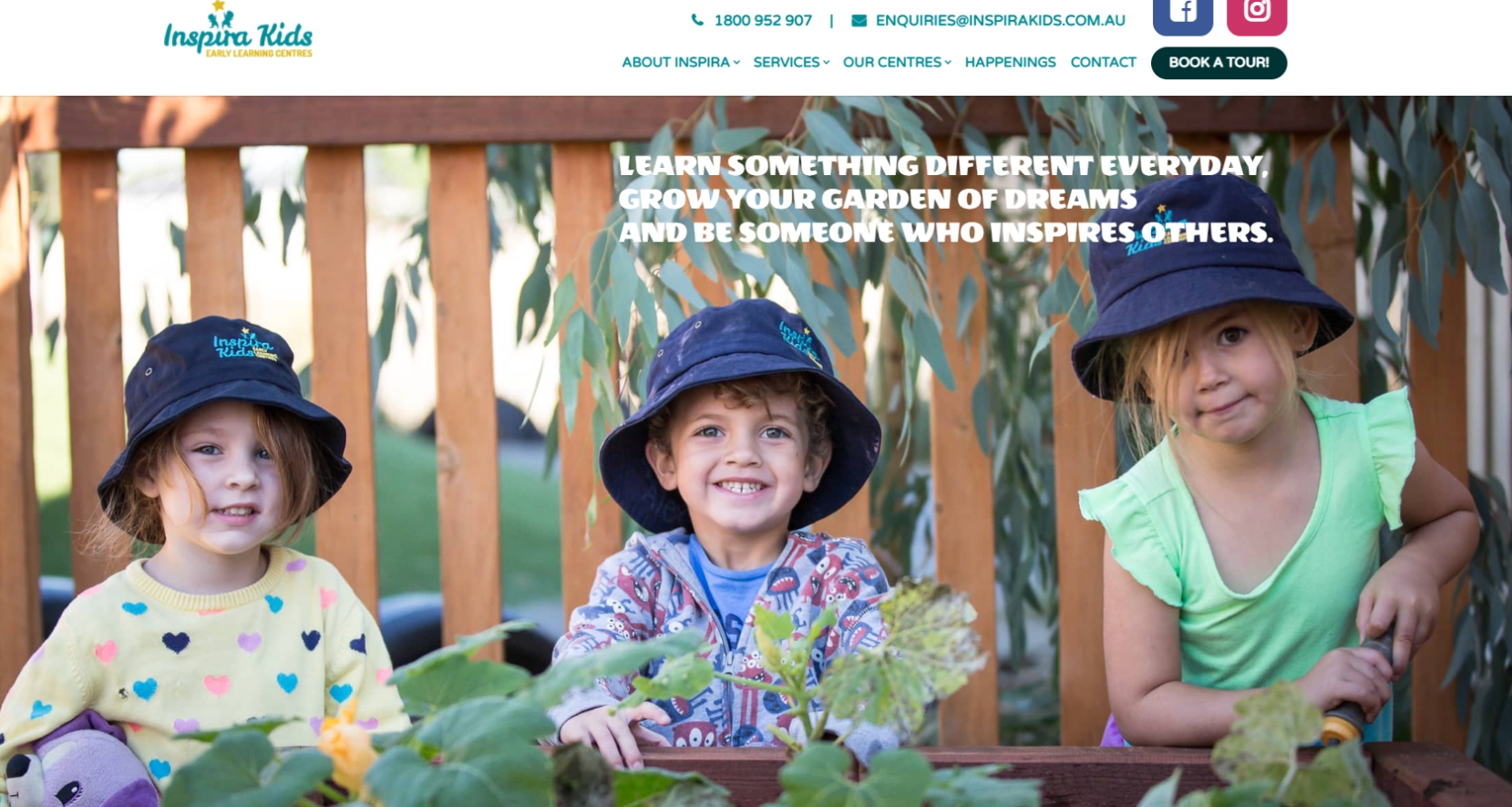 Inspira Kids is a Long Day Care Centre in Melbourne with a focus on providing children with important life skills. Children are nurtured in a Reggio Emilia inspired environment that is designed to develop a love for learning and discovery of the world around them. Our curriculum develops children's strength of character and thinking dispositions by helping them meet everyday challenges positively and creatively by intentionally teaching them the internationally renowned Habits of MindTM.
The organisation behind Inspira Kids has been in the business for more than 25 years and operates an international network of preschools across several major cites in Asia. Inspira Kids is supported by a strong and diverse team of curriculum experts with expertise and experience in child psychology and learning, who strongly believe that children learn best through play.
Location:
Address: Centre Locations: Sydenham, Gladstone Park, Shepparton
Phone: 1800 952 907
Website: www.inspirakids.com.au
Reviews:
"So welcoming and warm everytime you walk in the door. Everyone there really cares about your child, and are always informing parents of your child's daily activities." – Ivana Maria
"Excellent staff, clean facility, Amazing equipment. Would highly recommend." – Gemma Hills
2. Whiz Kidz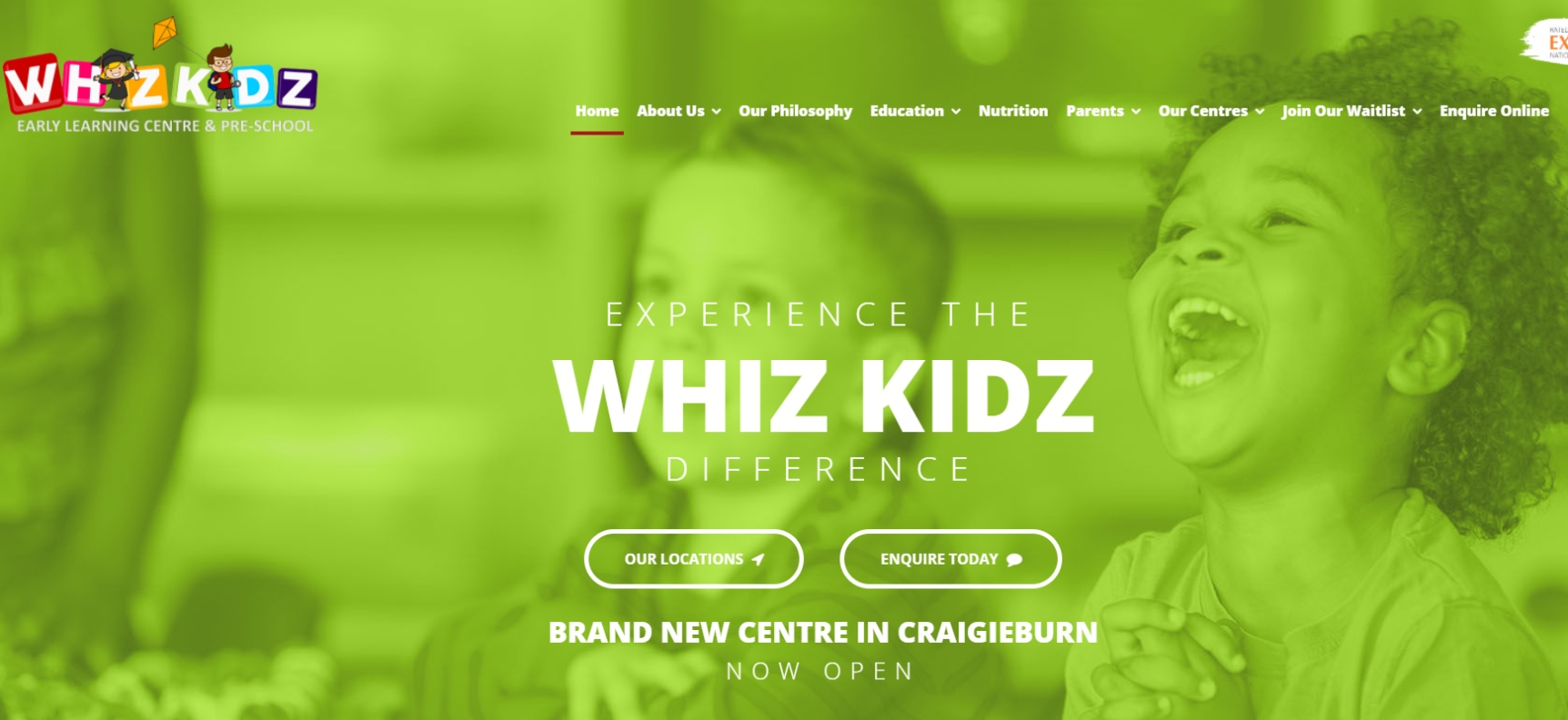 The Whiz Kidz early learning centre in Craigieburn is a spacious, modern, and colourful environment where children between 0 and 6 years of age are cared for, and their minds nurtured. It is a safe, calm space where children are supervised and engaged with by a highly-qualified team of child care professionals.
Location:
Address: 1-3 Yeats Dr, Delahey VIC 3037
Phone: (03) 9356 9907
Website: www.whizkidz.com.au
Being 1 of 4 centres (2 are in NSW), Whiz Kidz Craigieburn is in high-demand by parents who want the absolute best for their child. With a wide array of sporting, educational and recreational resources, there's no shortage of activities for children to participate in and benefit from.
An on-site chef prepares hot, nutritious meals for children so that they are fuelled for a day filled with fun learning. Whiz Kidz also utilises an interactive mobile application (Kinderloop) that allows parents to get real-time information on their smartphone.
Complete with a dedicated science/art room and library/technology room, Whiz Kidz Craigieburn is a one-of-a-kind child care centre in Melbourne.
Reviews:
"We currently have our 2 year old enrolled full time. We are delighted with the kind of care, attention, kindness and education our son is receiving. He love the food and the special relationship he has developed with the cook!! . It's a huge relief to know our little treasure is being cared for in such a good environment. He has plenty of space in the rooms and the outdoor area is fantastic specially as our son love the outdoors. We are truly happy with his development and the relationship he has with all the educators. We always recommend this centre to our friends and speak highly of the carers here. Our son always comes home happy which is a great sign of how they are being treated at the centre." – Marcus
3. Frankston House Sanctuary of Early Learning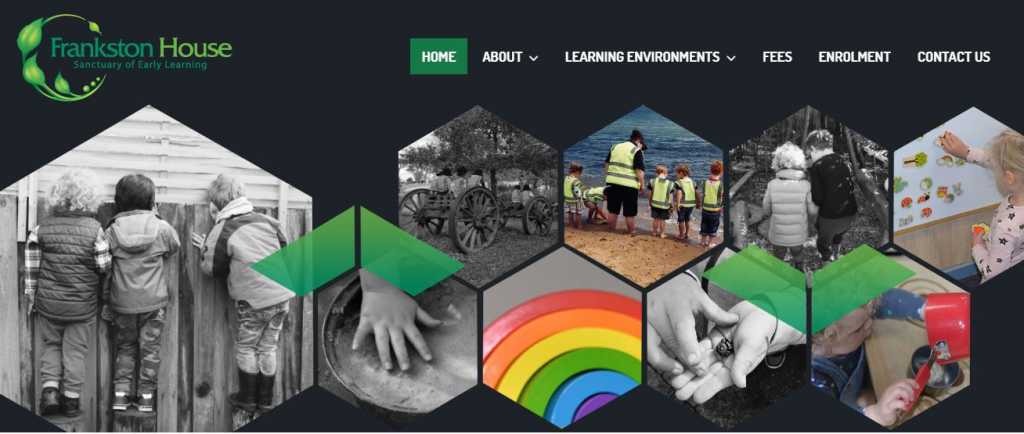 Frankston House Sanctuary of Early Learning is a family owned and operated long day care provider and government registered kindergarten, sister center to the fabulous  Mt. Eliza House Sanctuary of Early Learning.Offering:
Large Natural Play Spaces, All nutritious meals and snacks created on site,Kitchen Garden, Orchard and chicken coop, Various incursions and community visitors, Weekly music and physical education sessions with highly qualified educators.
Location:
Address: 1-3 Vera St, Frankston VIC 3199
Phone: (03) 9783 1117
Website: www.frankstonhouse.com.au
Reviews:
"Great child care, caring teachers, highly recommended." -Hannah Nguyen
4. Little Flyers Learning Centres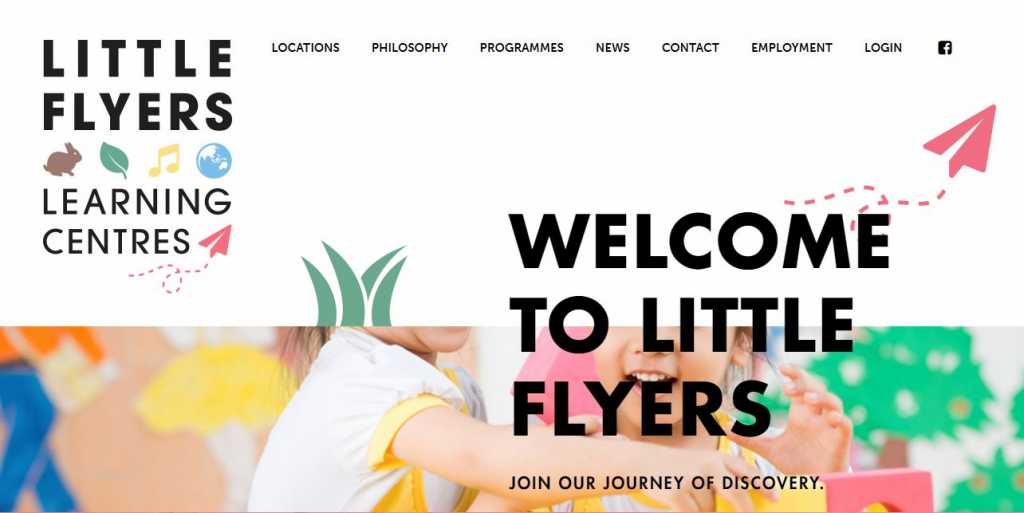 Little Flyers Learning Centres offer a range of locations around Melbourne, all with the same commitment to excellence in early learning and childcare. With a focus on the holistic development of each child, Little Flyers is committed to providing a creative, stimulating and nurturing environment for children to thrive.
Offering:
Infant Care, Toddler Care, 3 & 4 year Old Kinder Care, Plenty of Room for Active Play, Personal Learning Journal.
Location:
Address: Level 4, McPherson Building, 544-546 Collins St, Melbourne VIC 3000
Phone: (03) 9614 3011
Website: www.littleflyers.vic.edu.au
Review:
"Amazing place. The staff is what makes this place so amazing. My kids love coming here and feel very loved. The educators are fab; so warm and energetic and uplifting people." -Tony Linda
5. Penguin Childcare Melbourne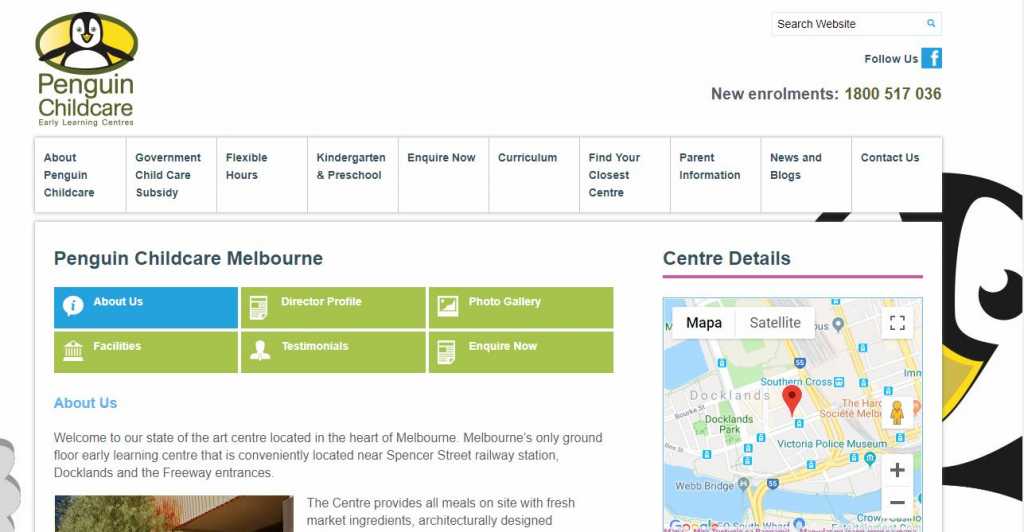 Penguin Childcare Melbourne are state of the art center located in the heart of Melbourne. Melbourne's only ground floor early learning center that is conveniently located near Spencer Street railway station, Docklands and the Freeway entrances. The Center provides all meals on site with fresh market ingredients, architecturally designed playgrounds and an award winning building design with adjoining sleeping rooms for younger age groups.
Offering:
Age Appropriate Services, School Readiness Program, Developmental Portfolio, University trained Early Childhood Teacher, Early Childhood Professionals.
Location:
Address: 2 Collins Square, 2 750/735 Collins St, Docklands VIC 3000
Phone: 1800 517 036
Website: www.penguinchildcare.com.au