Below is a list of the top and leading Urologists in Sydney. To help you find the best Urologists located near you in Sydney, we put together our own list based on this rating points list.
Sydney's Best Urologists:
Here are the leading Urologists that focus on surgical and medical diseases, urinary-tract system and the male reproductive organ:
Dr. Phillip Katelaris – Katelaris Urology
Dr. Justin Vass – Urologist Urological Surgery
Dr. Mohan Arianayagam – Urology Specialist
Prof. Howard Lau – Urologist Complex Kidney Surgeon
Dr. Phillip Katelaris – Katelaris Urology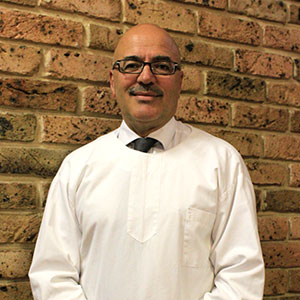 Dr. Phillip Katelaris is an internationally and nationally trained urological surgeon who is highly respected in the community. He first trained as a general and abdominal surgeon before deciding to specialise in the field of urological surgery. After completing his postgraduate training in Germany, Dr. Katelaris brought his services to Australia. He continues to educate himself on the evolving medicinal practices to ensure that his clients receive the most advanced treatments. He is a member of both the Australian and New Zealand Urological Association and the American Urological Association and conducts ongoing research in the field of prostate cancer. He has been awarded for his work, receiving the prestigious Noel Newton medal from the Royal Australasian College of Surgeons and the Keith Kirkland Prize from the Australian and New Zealand Urological Society.
Products/Services:
Robotic surgery, bladder cancer, prostate cancer, prostate enlargement, vasectomy and vasectomy reversal, incontinence, kidney stones, erectile dysfunction, Peyronie's disease
LOCATION:
HORNSBY
Level 1, 51 Palmerston Road, Hornsby, NSW 2077
CASTLE HILL
60 Cecil Avenue, Castle Hill, NSW 2154
ST LEONARDS
Level 3, Suite 11, North Shore Private Hospital
Westbourne St, St Leonards, NSW 2065
Phone: (02) 9477 7904
Website: www.katelarisurology.com.au
REVIEWS:
"I have been a regular patient of Dr Phillip Katelaris for over 20 years. In all that time I have found him to be extremely courteous, very professional and accommodating when an emergency arises. If I have any concerns he has been happy to reply to my emails or even phone me after work. I wouldn't have any hesitation in recommending him as a Urologist."
Dr  Justin Vass Urologist Urological Surgery Sydney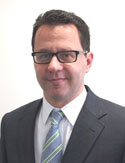 Dr Justin Vass is a fully qualified Sydney Urologist specializing in minimally invasive surgery particularly of the prostate and kidneys.
This includes:
Prostate Cancer: Robotic Assisted Laparoscopic Radical Prostatectomy (RALP), Pure Laparoscopic Radical Prostatectomy (LRP)
Kidney Cancer: Laproscopic Radical Nephrectomy, Laparoscopic Partial Nephretomy
Pelvi-ureteric Obstruction (PUJ): Laparoscopic Pyeloplasty
Stone Disease: Flexible Ureteroscopy and Flexible Pyeloscopy and Laser Destruction of stones (in the ureter and kidney)
Benign Prostatic Hyperplasia (BPH): 'Greenlight' and 'Evolve' Laser prostatectomy.
He was the first Urologist in Australia to obtain a Fellowship in laparoscopic urology at the completion of his training in Australia.
1991 – Graduated from the University of New South Wales
1997-1999 Urological training at Gosford Hospital, St. Vincent's and Royal North SHore Hospitals
2000-2001 Churchill and John Radcliffe Hospitals Oxford, United Kingdom
2001-2002 Laparoscopic Uro-Oncology Fellowship, Hampshire with Chris Eden
Dr. Eden is recognized internationally as an authority in laparoscopic radical prostatectomy and Dr Vass helped establish the Fellowship program under Dr. Eden.
Dr. Vass then spent time with Professor Guy Vallancien and Bertrand Guillonneau at the Institut Mutualiste Mountsouris in Paris and also Dr. Inderbir Gill at the Cleaveland Clinic gaining further expertise in laparoscopic urology.
Upon returning to Australia he was appointed to the Royal North Shore, North Shore Private, The Mater and The Sydney Adventist Hospitals and was selected as a founding Urological and Robotic surgeon at Macquarie University Hopspital.
Products/Services:
Prostate Cancer, Erectile Dysfunction & Cystoscopy, Kidney Stones, BPH, Erectile Dysfunction & Cystoscopy, Kidney Cancer, Haematuria, Laparoscopic Urology, Hyperplasia, Laparoscopic Nephrectomy, Benign Prostatic, Pyeloplasty, Vescio Ureteral Reflux, Robotic Assisted Laparoscopic Radical Prostatectomy, Urinary Stones, Stone Diseases, Urinary Incontinence, Urinary Tract Infection
LOCATION:
Address: 107/69 Christie St, St Leonards NSW 2065
Phone: (02) 9439 3899
Website: www.justinvass.com.au
REVIEWS:
"Thanks to the doctor for helping me perform the surgery. I was doing a left kidney resection at the end of October 2016. The doctors are responsible and technically skilled. I can drive the car after a week of surgery and my physical recovery is very good. Thank you very much, Dr. Justin Vass." -Will
Dr Mohan Arianayagam – Urology Specialist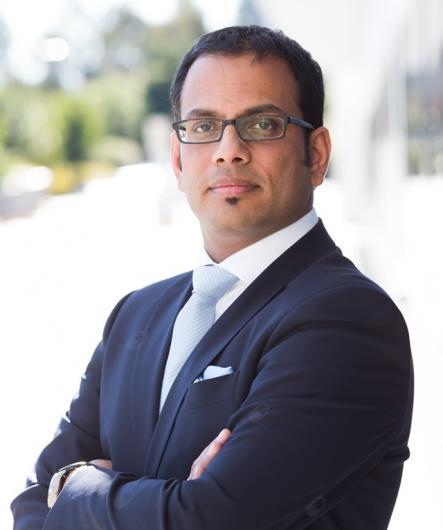 Dr Mohan Arianayagam, Md is a Urological Surgeon who treats cancers and other disorders of the urinary system, specialising in bladder cancer surgery and minimally invasive surgery for cancers of the kidney.
He completed urology training in NSW and then undertook a two year fellowship in Urologic Oncology at the University of Miami. He is a senior lecturer at the Australian School of Advanced Medicine at Macquarie University.
He primarily treats patients with urological cancers but also performs surgery for the treatment of kidney stones and urinary problems due to an enlarged prostate.
Dr Arianayagam works at both public (Nepean) and private hospitals (Macquarie University Hospital, Norwest Private, Nepean Private and HSS).
Products/Services:
Bladder Cancer Surgery, Stone Surgery & Robotic Surgery, Minimally Invasive Surgery, Prostate Surgery, Kidney Stones, Urologic Cancer, Urinary Disorders, Transurethral Resection of the Prostate, Bladder Stone, Vasectomy, Cystoscopy
LOCATION:
Address: 414/29-31 Lexington Dr, Bella Vista NSW 2153
Phone: 1300 307 990
Website: http://urologyspecialist.com.au
REVIEWS:
"Excellent specialist, outstanding 'bedside manners', trustworthy. His entire team is warm, friendly and personable. My highest recommendation." -Tim A.
Prof. Howard Lau Urologist Complex Kidney Surgeon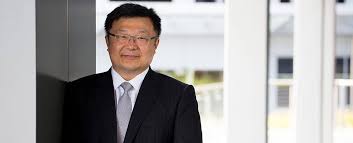 Prof. Howard Lau graduated from the Medical School of The Sydney University in 1986 and received his postgraduate urological training in several hospitals in Sydney including Westmead Hospital where he currently holds the position of VMO in Urology and Transplant Surgery. In 1995 he was appointed Clinical Lecturer at The Oxford Transplant Centre. His interest in laparoscopic surgery started with live donor nephrectomy hoping to reduce the disincentive for many potential renal donors.
He performed the first Laparoscopic Radical Nephrectomy in Australia in 1988, Laparoscopic Partial Nephrectomy in 2002, Robotic Partial Nephrectomy with Firefly in 2013 and Robotic Kidney Transplant in 2016.
Prof. Lau has been actively involved in the training and development of laparoscopic urology in Australia. Prof. Lau is an experienced Robotic Surgeon and has proctored surgeons in New South Wales, Victoria and Queensland.
He has been invited to lecture and demonstrate surgery in numerous workshops and conferences both in Australia and the Asia-Pacific region. He is regularly invited to overseas centres to assist the development in minimally invasive surgery. Prof. Lau has written chapters on International Urological Surgery textbooks on laparoscopic donor and radical nephrectomies as well as laparoscopic partial nephrectomy.
Prof. Lau performs Robotic Radical/ Laparoscopic Prostatectomy, Robotic Radical and Partial Nephrectomies and is a qualified Robotic Surgeon.
Products/Services:
Adrenal Tumours, Varicoceles & Urinary Reflux, Adrenal Condition, Urethral Strictures, Benign Prostatic Enlargement, Urethral Cancer, Bladder cancer, Transitional Cell Cancer, Cystic Disease, Prostate Cancer,  Elevated PSA, Pheochromocytoma, Haematuria, Hydrocele, Nocturia, Hydronephrosis, Kidney Cancer, Kidney Stones, Kidney Cysts
LOCATION:
Address: 17-19 Solent Circuit, Baulkham Hills NSW 2153
Phone: (02) 8624 5000
Website: www.drlauurology.com.au
REVIEWS:
"I had a nephrectomy 18 years ago. Thanks to Professor Lau I am still here to talk about it. I cannot recommend him highly enough. He explains everything in layman's terms and his after procedure care is exceptional. I have no hesitation in recommending him." – Sam H.