If you're after a big night or a casual drink in Sydney you can't go wrong with hitting up one of the local night bars. Sydney is a large city though with many different options that can leave you feeling very overwhelmed with all your options available. Instead of wasting your night looking up the best night bars in Sydney we have already read through hundreds of reviews to give you the 5 places.
There are many things that go into planning a night out and you don't really want to waste any of your time on a computer looking up all the intricate details about the place you are going to. If they have a dress code we'll tell you about, closed on certain days? Don't worry we have you covered. With the hard lifting already taken care of for you, you can spend more time getting ready or going round to a mate's place for pre-drinks before you hit up the town.
Local night bars, pubs and clubs in Sydney:
#1 Marble Bar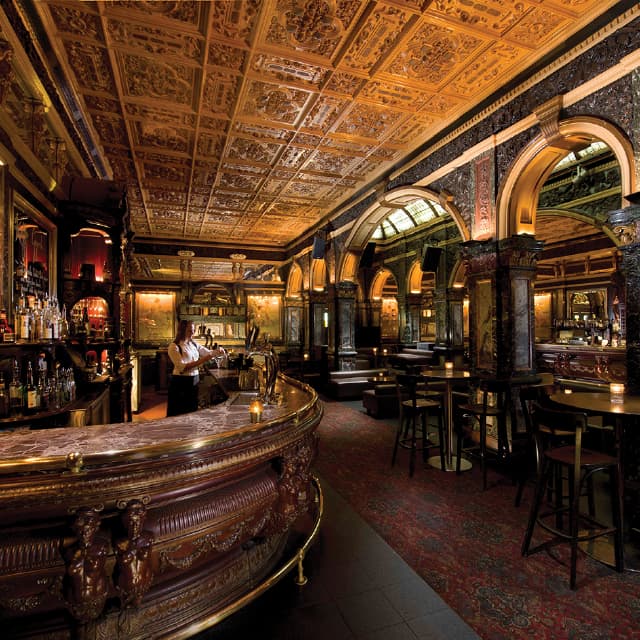 Address: Level B1/488 George St, Sydney NSW 2000
Located in the heart of Sydney on George Street, the Marble Bar is one of the most elegantly decorated bars in the whole city. The venue is appropriately named after their décor which consists of marble walls, bench tops and pillars that are very Victorian era-esque. The unique style along with the amazing cocktails and wine list is what makes the Marble Bar one of Sydney's most beloved bars. It's also a great destination if you want to enjoy a cocktail or vino in a stunning 19th century building. They also feature live music every other night so be sure to drop on by if you are in the area.
The venue doesn't have a strict dress code it is recommended that you come dressed in smart casual to fit in with the ambience. The doors are open 3.30pm every day and closes at midnight throughout the week. On Friday and Saturday night you can continue to party and enjoy the live music until 2am and 3am respectively.
If you are after a unique bar experience, we highly recommended trying out the Marble Bar. If anything it is a prime location for many Facebook and Instagram photos to make your friends and family incredibly jealous!
#2 Adria Bar Restaurant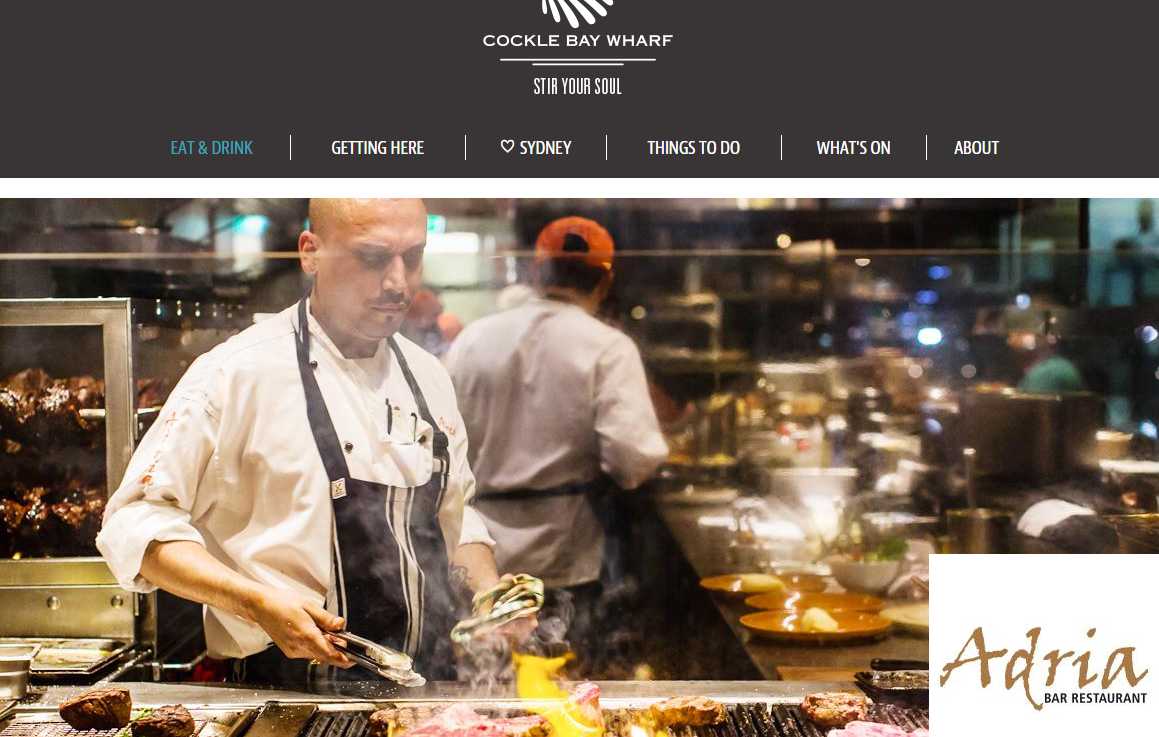 Address: 201 Sussex St, Sydney NSW 2000
If you are after a night bar experience with a splash of cuisine then you need to head down to Adria Bar Restaurant. Located in Darling Harbour, Adria Bar Restaurant display the exotic cuisine of Europe and the Mediterranean region to provide a mouth-watering dinner experience.  The food isn't the only thing that the bar adapts the European style. The décor is also European style with a dash of sophistication to make it a great place to come down for a relaxing dinner and drinks.
If you are only in the mood for a few drinks then you don't have to worry as Adria Bar Restaurant also has an incredible selection of cocktails. The drinks are made from the highest quality ingredients that really make the difference when you compare them to other bars. The amazing cocktails along with a great wine list will make you wanting more when it comes to Adria Bar Restaurant.
Doors open at 8am every day and close at 11pm during the week. Friday and Saturday nights are open a little bit later and close at midnight.
#3 Redoak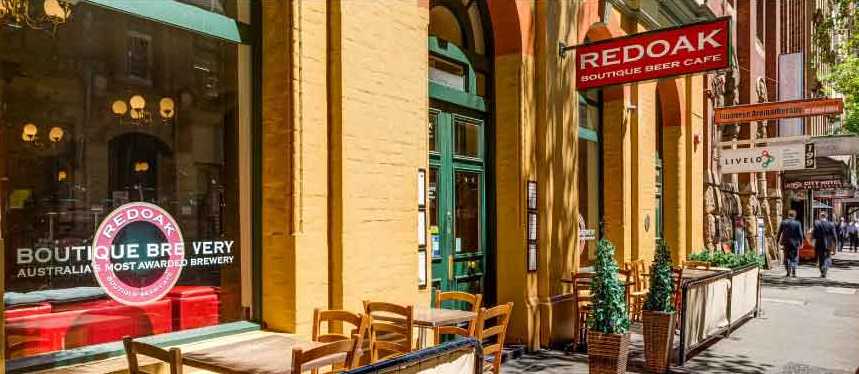 Address: 201 Clarence St, Sydney NSW 2000
There's a philosophy in life that all good things come in threes and Redoak definitely satisfies that. Redoak is an amazing venue that is a bar, brewery and a restaurant! Everything you need for eating and drinking is satisfied when you go to Redoak. David Hollyoak is the genius brewer behind Redoak which led them to winning many awards for the outstanding beer selection they have on hand. The atmosphere for the venue is super relaxing which makes it an amazing place to drop by with a group of friends to enjoy a couple of good tasting beers with.
The menu has got a great selection of pub grub that is also vegetarian friendly. The food choices at Redoak are far superior to any other bar in the neighbouring area.
The relaxing atmosphere is also present in the dress code for the venue as there is no strict dress compliances. You can never go wrong with smart casual dress wear however it is recommended that you don't rock up with ripped or torn clothing.
Doors open at midday every day and close at 11pm through the week. Thursday, Friday and Saturday are open later as per the weekend time extensions which then close at midnight.
#4 Bar Luca
Address: 52 Phillip St, Sydney NSW 2000
If you're the type of person who needs a bit more than a coffee in the morning to get you going then you need to head down to Bar Luca. They offer an amazing selection of cocktails with an already fantastic morning brunch menu that you need to try. Located on Philip Street, Bar Luca has an extensive wine list to go with their excellent brunch and breakfast options. While it is a popular place to go to during the morning, it is also a perfect place to head down to if you are after an afternoon drink. The informal and relaxing atmosphere is what makes Bar Luca a favourite for people who are working in the city.
Many people that work around the area keep coming back to Bar Luca because they offer some of the best burgers in the whole of Sydney. If you are a burger fanatic and enjoy a good piece of meat in between your buns then go and check out Bar Luca.
Doors open at 11.30am during the week except for Saturday (5pm) and Sunday (where they are closed). From Monday to Tuesday they stop operations at 9pm but the rest of the week is still kicking up to 10pm.
#5 The Lord Nelson Brewery Hotel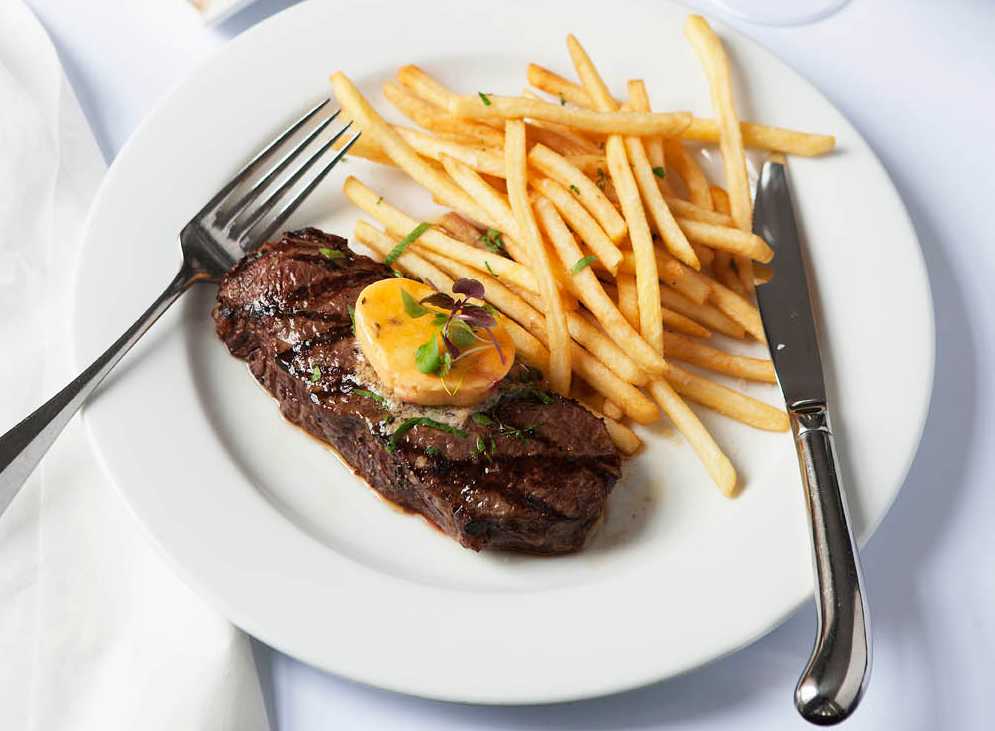 Address: 19 Kent St, The Rocks NSW 2000
First opening their doors in 1941, The Lord Nelson Brewery Hotel have maintained their liquor license and the same location for the past 70 years. This impressive run has made The Lord Nelson Brewery Hotel the oldest hotel to have their liquor licensed renewed in the whole of Sydney. The brewery was added to the hotel in 1986 which has earned the location many awards for their famous ales. With a run time for that long you can be sure that when you visit this place that it will be an experience to remember.
The venue offers some of Sydney's best crafted beer that is maid in Darling Harbour as well as some great British themed pub grub. Doors for this place open at 11am every day and close at 11pm. If you plan to attend on a Sunday it is important to note that they open at noon and close at 10pm instead.