After a lot of travel restrictions due to COVID-19, Australia is back to welcoming visitors from all over the world. 
With this good news, Australia has also applied some health regulations for visitors. But don't worry, if you are healthy, then these health restrictions would not bother you on your voyage to Australia.
Australia has now opened nearly all of its tourist attractions. Because it is a kinda ideal destination for all types of travelers like daredevils, and luxury travelers, including newlywed couples, you can find a lot of destinations that are simply perfect for honeymoons. 
Overall, each destination feels like a honeymoon destination if you approach it with the goal of spending time with your partner.
And here are some places where we think you'd enjoy spending time with your loved one.
The Whitsundays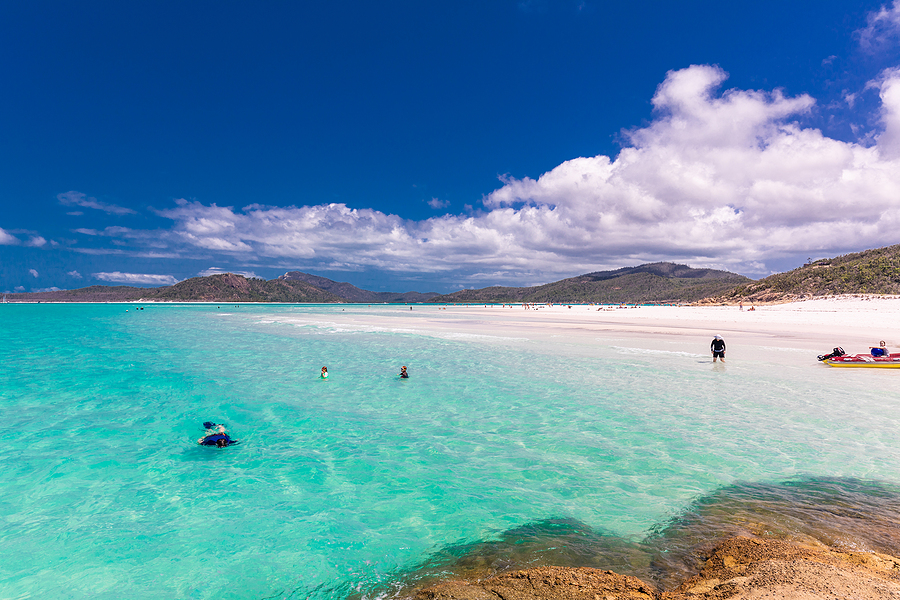 The Whitsunday Islands, located in Queensland, is known as one of the best honeymoon destinations in  Australia. It is a heart-shaped reef, surrounded by beautiful natural scenarios. How romantic!
Well, while you would be there with your better half, you could try a lot of different things. You can relax on the white sands of Whitehaven Beach. You could swim with turtles or sail around the reef's turquoise waters.  
The sea, as it turns out, is one of the most romantic places to be with your significant other. So take a deep breath and feel the breeze from the sea.
Uluru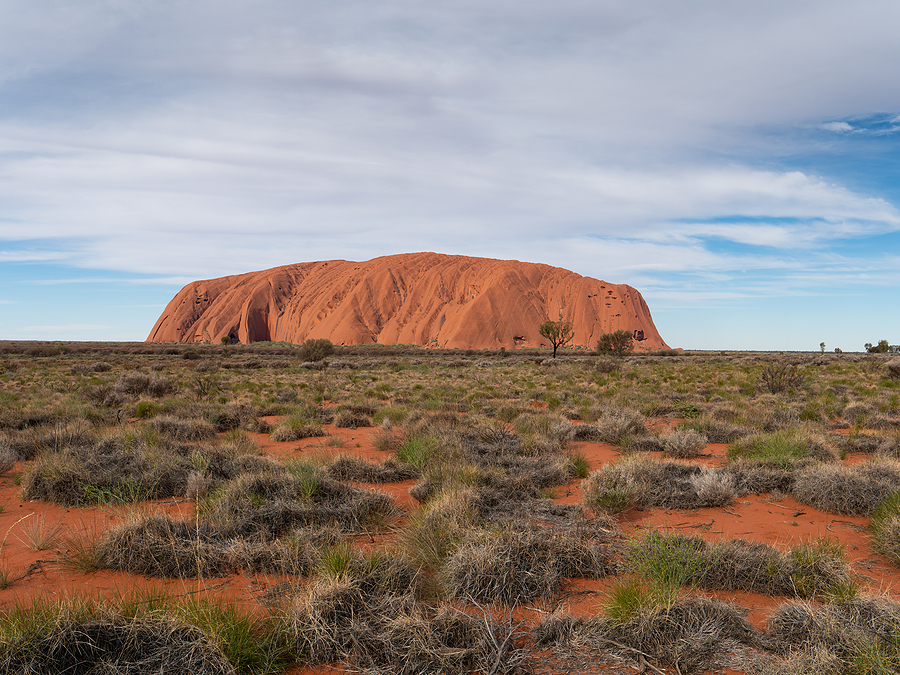 Uluru, more than any other tourist destination, is called the beating heart of Australia because of its own indigenous history and culture. 
Despite the fact that you will be in the desert, you will enjoy your stay there. What else do you need to make your honeymoon more memorable than a romantic wilderness camp among the sand dunes with private safari-style tented accommodations?
Being together in the desert, with all of the luxuries, could be one of the most romantic experiences one could have. And, if you choose to stay at Uluru, then you'd also be treated to some of the most breathtaking views of Uluru and Kata Tjuta.
You would surely fall in love to be in the desert and its incomparable sense of space.
Freycinet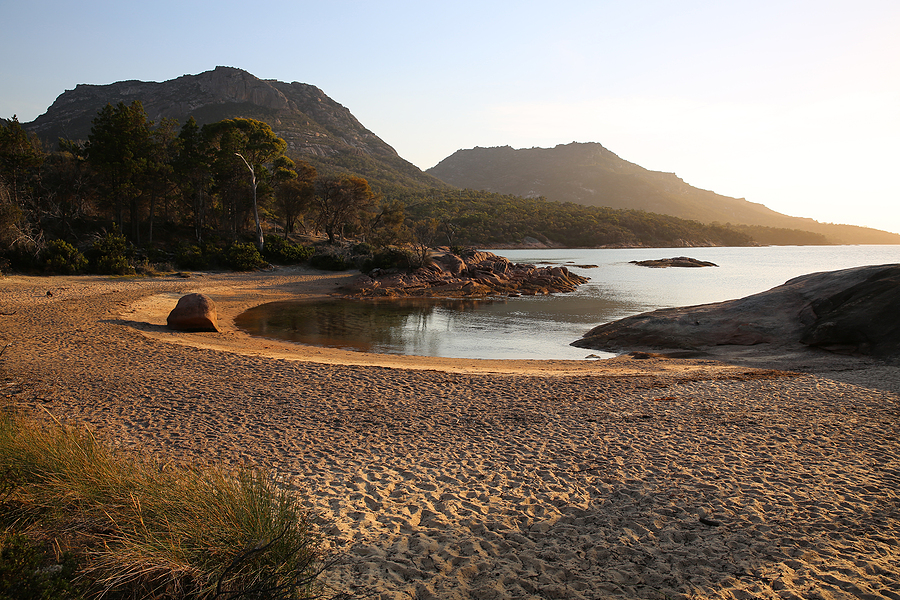 Freycinet, which is particularly famous for its pink mountains (Hazards) and calm blue waters is one of the best romantic escapes that you could find in Australia. 
The scenic east coast of Tasmania, as well as the natural wonders that surround it, add to the romantic atmosphere. In addition, secluded bays in Freycinet National Park, which is known for its wild and rugged beauty, are a great place to capture some beautiful memories. 
You know that in every walk with nature, you receive far more than what you seek.
Well, from here, you could also visit Wineglass Bay and the Bay of Fires, as well as Freycinet Marine Farm.
Ningaloo Reef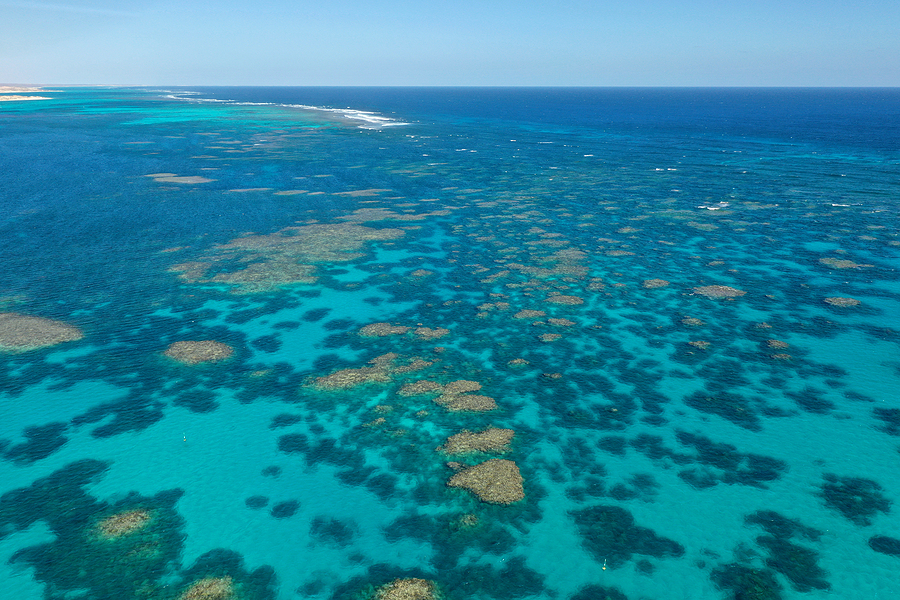 Sleeping under the stars, on a remote beach. Isn't that romantic? 
Of course, it is.   
However, you won't be sleeping under the stars right away. What we meant here is to stay in an eco-luxe safari tent, which is essentially the same as sleeping under the stars. 
With that, Ningaloo Reef offers you a variety of other activities to do. Like, 
Sightseeing at Sal Salis, which is located on the shores of Western Australia's World Heritage-sites

Relax in front of the pleasing views of the Indian Ocean

Explore the ancient ranges and canyons of the Cape Range National Park
To put it another way, the Ningaloo Reef has almost everything you could want for a romantic getaway.
Try it, the ocean is full of untamed magic.
Flinders Ranges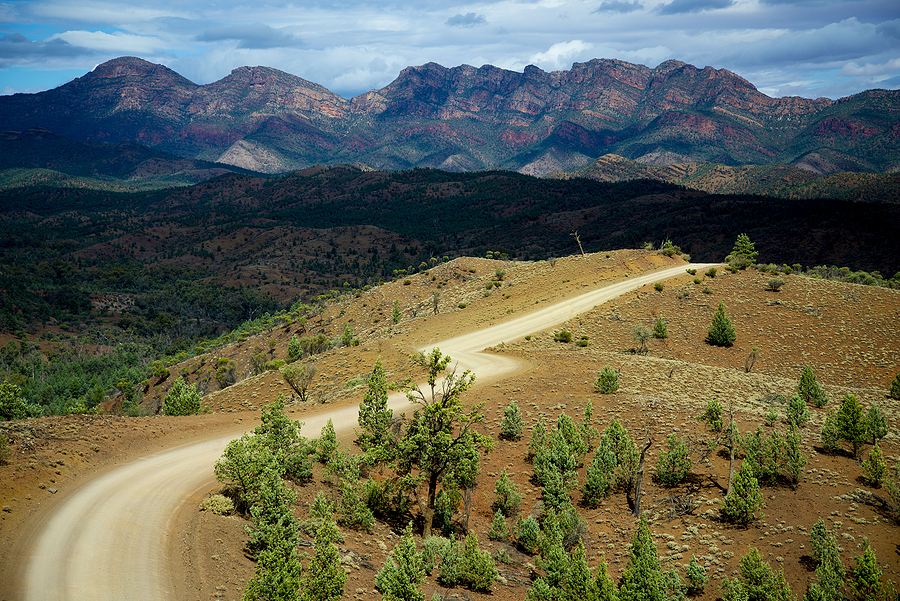 Another remote destination, perfect.
The Flinders Ranges, situated in Australia's south, are unquestionably one of the most romantic places on the planet. Because, in addition to the destination, the journey to the destination will be exhilarating in and of itself. 
Regardless of the journey, the destination on the other side of the plate offers luxurious vacations and breathtaking scenery. 
There are red cliffs, ancient mountain ranges, and the Arkaba Conservancy on the site. The Arkaba Conservancy, nestled among the mountains, is particularly noteworthy and offers a unique taste of Australian outback luxury. 
However, don't be surprised if you see a lot of visitors, such as kangaroos, during your stay. 
The Great Barrier Reef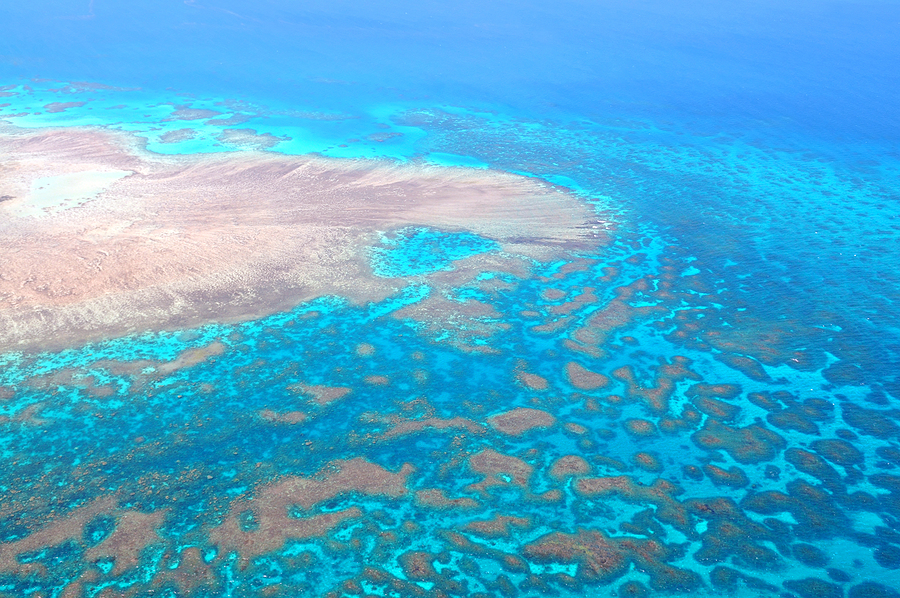 The Great Barrier Reef is one of the most spectacular places on the planet to see coral reef systems. It is, in fact, the largest, consisting of over 2,900 individual reefs and 900 islands.
It would undoubtedly be a once-in-a-lifetime experience for both of you to be there with your loved ones. Because there's a private island off the coast of Queensland called Bedarra. So, if you managed to get there, you'd have the entire island to yourself. 
The luxury resort on this private island consists of ten private villas, each with its own private pool and breathtaking views of the reef. As a result, you will be one of only 20 guests.  
So, relax and enjoy your honeymoon.
Margaret River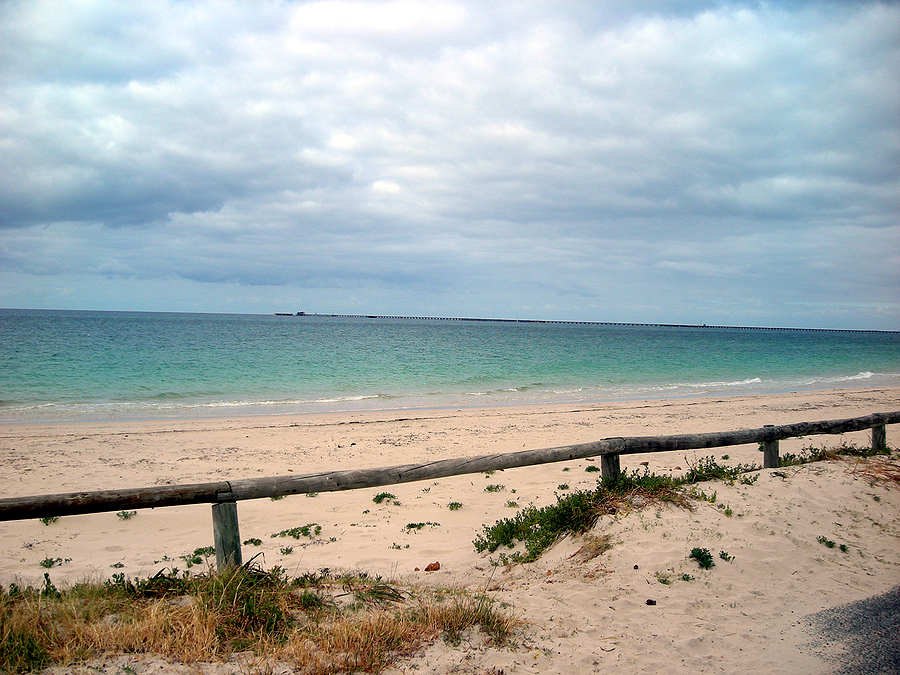 While the Margaret River region of Western Australia has a lot to offer, the premium wine region, which is home to some of Australia's best wineries, is a must-see for honeymooners.  
If you plan to visit, Cape Lodge of the region, which is surrounded by its own vineyard is a fantastic place to stay. Well, staying over there feels like staying in a private country estate with all the amenities of a world-class boutique hotel. 
But more than that, you can enjoy relaxing days, long lunches, and excellent wine with your partner on the site.
Lord Howe Island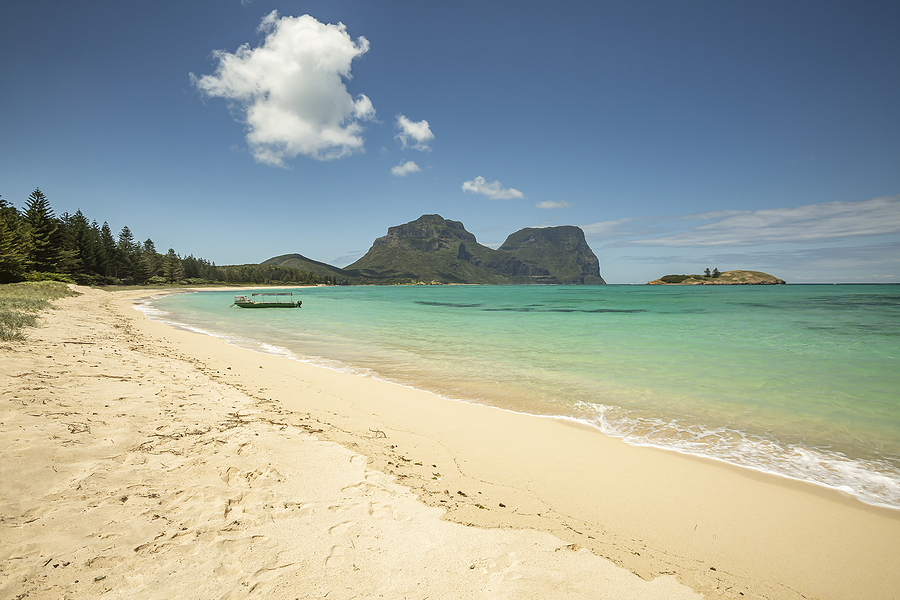 Ready for another Australian island? It is a kinda tiny but beautiful tiny island.
Lord Howe Island, also a  World Heritage-listed site is where you should go for your honeymoon if you love to be in a natural paradise. This tiny island is set against a romantic backdrop of rugged volcanic peaks, lush forests, and rolling surf.
Melbourne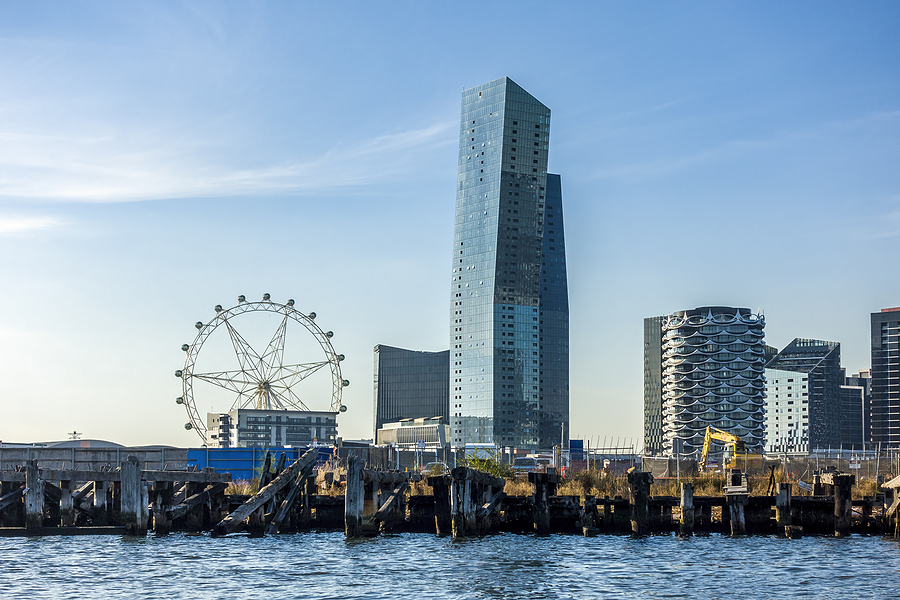 Melbourne, a vibrant and bustling city, is a popular honeymoon destination in Australia.  The quaint alleys and cafe-lined lanes, wonderful restaurants, and beautiful old buildings of Melbourne throw the vibes of romance. 
Melbourne has everything you could possibly want for a romantic honeymoon.
Well, you can take a romantic stroll through Melbourne's Botanical Gardens, grab a cup of coffee from one of the sidewalk cafes, and, of course, feast on delectable Australian cuisine. 
The Old Melbourne Gaol, the National Gallery of Victoria, and the Melbourne Museum are some of the sights you might love to walk with your partner.
Daintree Rainforest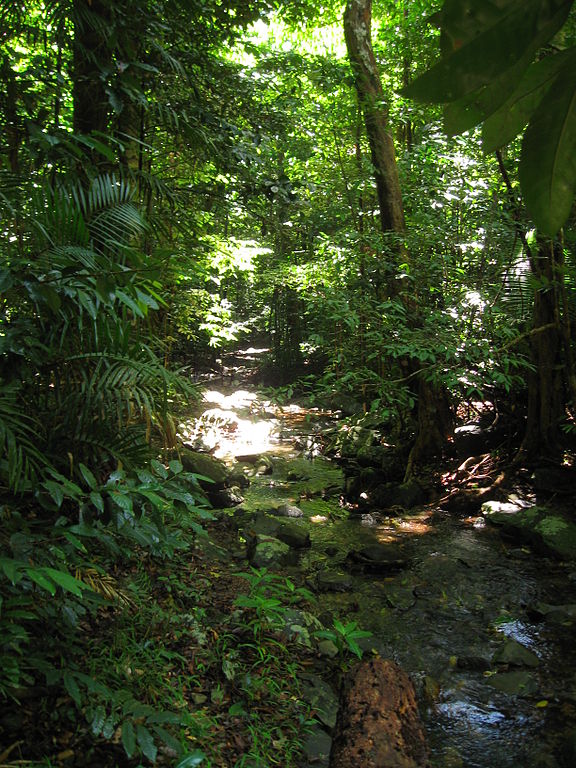 It is said that the Daintree Rainforest's creeping vines and emerald canopy have been growing for more than 180 million years. It's the world's oldest tropical rainforest by a whopping 10 million years, so it's no surprise that you would be able to sense the ancient energy in there. 
The experiences you'll find within the forest are just as unique as the forest itself, ranging from crocodile spotting to spearfishing. But, you could also relax in a luxury spa, float down the river on a raft, and learn something unique.
It will be a jungle romantic honeymoon destination for you.