Look through these three best computers for photo editing that will cope with absolutely any task you face when editing images in Photoshop or Lightroom without delays or lags. If you need more computers at any price, then check out these 40 best computers for photo editing.
Apple iMac 27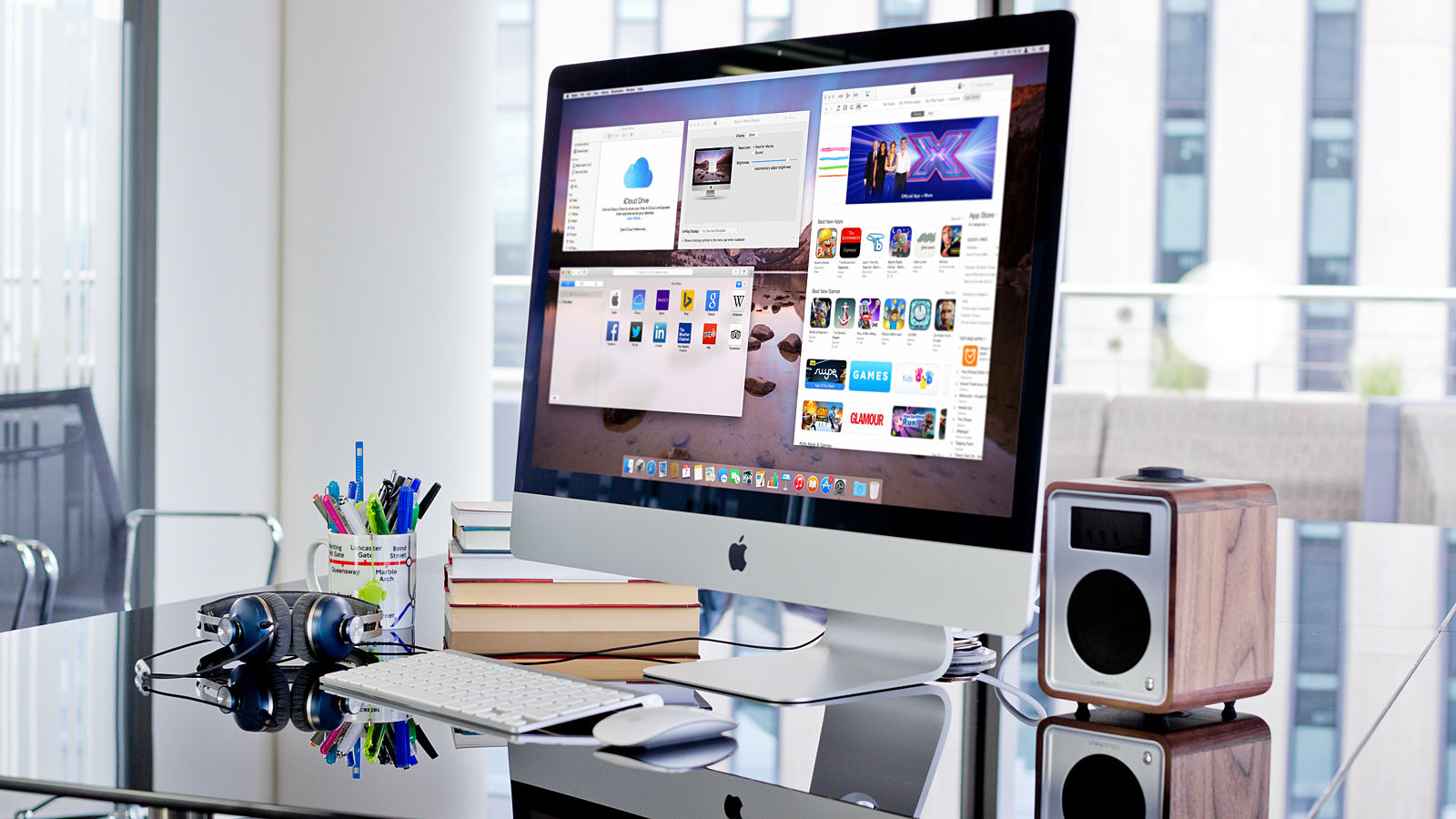 Price: $1800
Pros:
One of the best 5K displays on the market
Wonderful design
Minimum cables
Simple and stable work
Possibility to upgrade it
Cons:
I would be nice to have more SSD
Overheats while coping with difficult tasks
Since this is a monoblock, the first thing you notice is its screen. The screen of Apple iMac 27 monoblock has very high maximum brightness and excellent anti-glare features, so it can be called the best computers for photo editing on iOS that can be used in bright ambient light. Working in absolute darkness, you can reduce brightness to a comfortable level. The screen doesn't have significant flaws.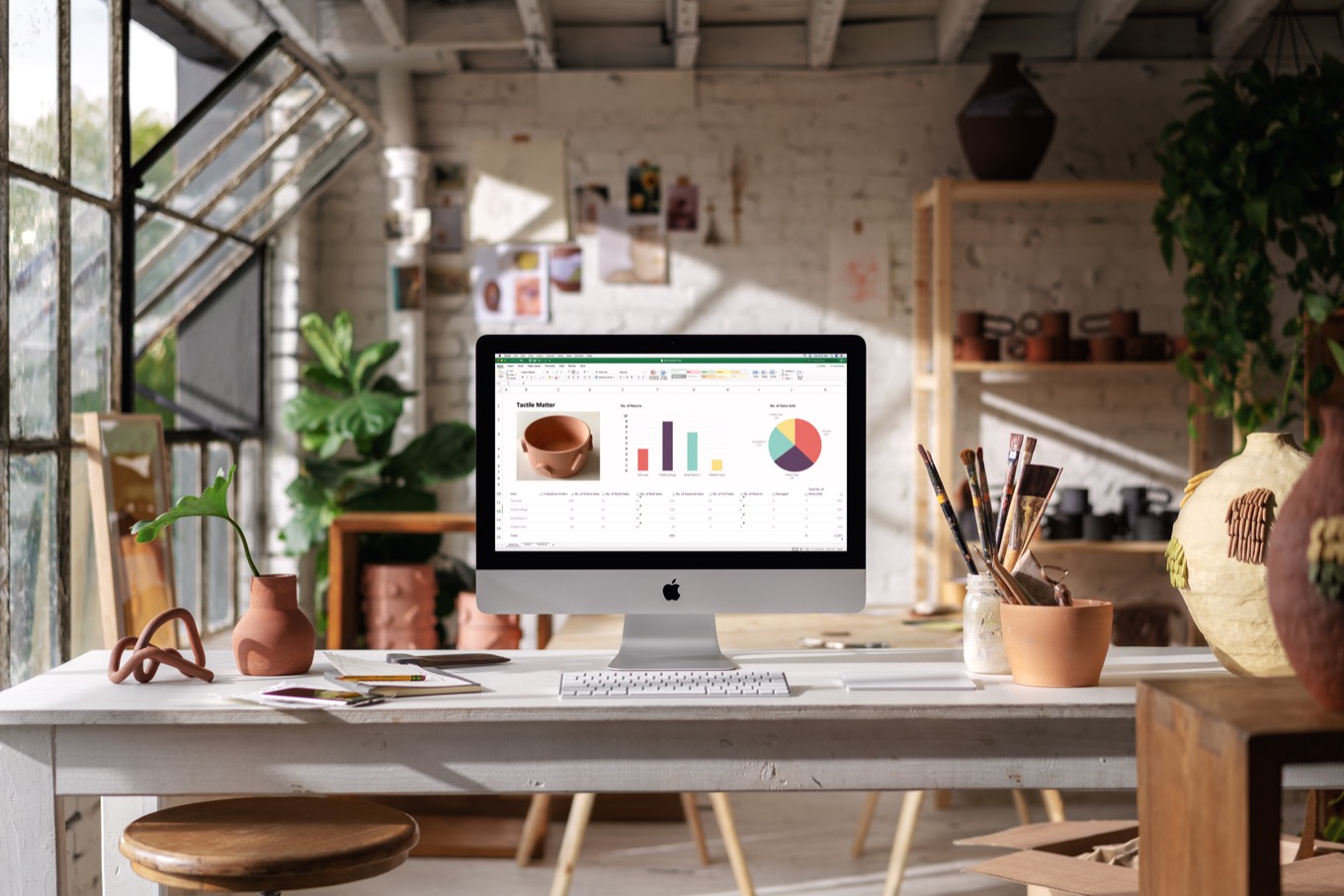 The performance of iMac is awesome. You can choose the most suitable configuration, as the top set will cost a lot of money, and not everyone needs it. I recommend a configuration with 2TB Fusion Drive, Intel Core i5 3.5 GHz + Radeon Pro 575 with 4GB of video memory, and 8GB of RAM. But this set is a reasonable choice only for image retouching or video montage. For everything else, including games, you can use more affordable iMac configurations.
The only problem is when it overheats during a high load, which immediately decreases performance (however, it doesn't make image editing uncomfortable or inefficient). If you interleave maximum load time, then iMac, having top-end "filling", will demonstrate its full capabilities.

Price: $2000
Pros:
Great display and matrix quality
Comes with SSD
Perfect sound
Touch screen display
HP Envy Perks
Cons:
Keyboard and mouse are not included in the kit
Too many ports
Microsoft Surface Studio is the main iMac competitor on Windows OS, but it cost twice as expensive as iMac photo editing PC, and has many features that you do not need for photo retouching. I think that HP Envy with similar functionality will be a more logical competitor to iMac 27.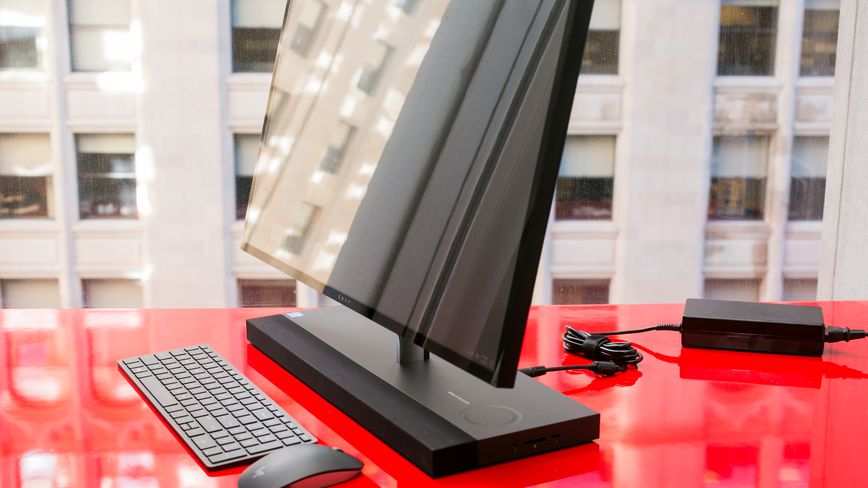 HP Envy 27QD is a screen mounted on the case, which greatly resembles old desktops that were built on the same principle. There is a large 27-inch touch screen with a resolution of 2560×1440 and high-quality IPS matrix. At the top of the screen, there is a retractable webcam of RealSense class with infrared depth sensor and user recognition support by facial features. The tilt angle of the monitor can be adjusted, but it cannot be disconnected from the "stand".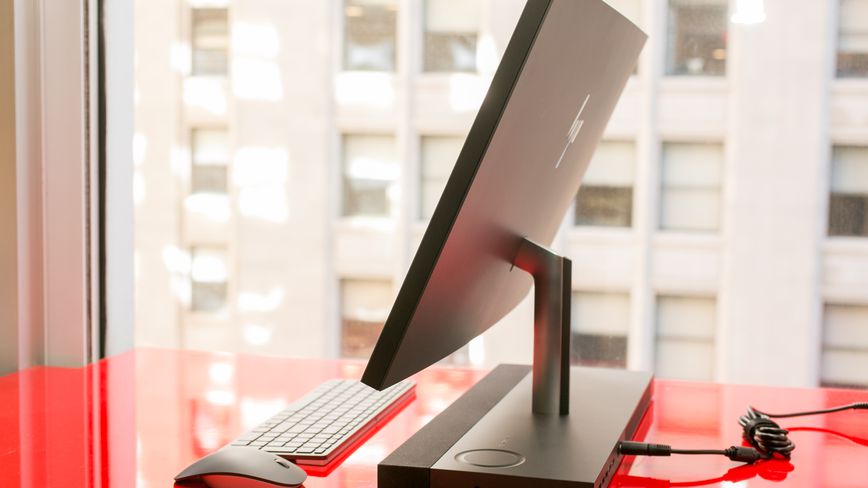 The compact system unit serves as a stand. Its front end is a soundbar – developed by Bang & Olufsen, a well-known manufacturer of Hi-Fi-class equipment. The system unit can boast of very serious characteristics: Intel Core i7-6700T processor, 16GB DDR4 RAM and NVIDIA GeForce GTX 950M graphics accelerator.
The 128GB SSD and 1TB HDD are used to store data. Unlike Apple devices that are constantly reducing the number of USB ports, HP Envy AIO 27 design provides a full set of ports for connecting external devices – the rear panel has four USB 3.0 A Type ports, an HDMI input and output and an Ethernet connector. All these features make HP Envy 27QD a serious contender for the "best computer for Photoshop" title.
CORSAIR ONE PRO Plus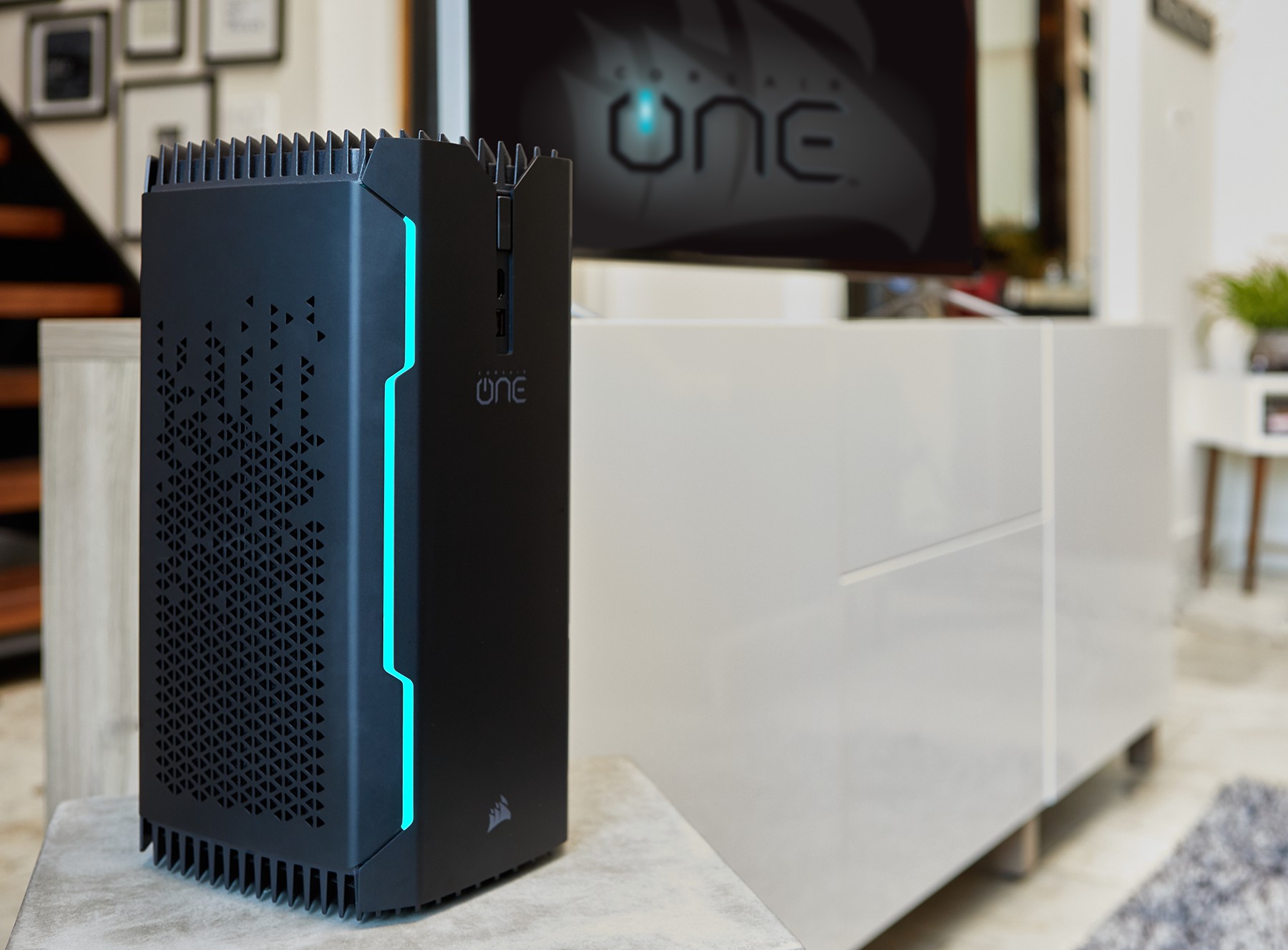 Price: $2400
Pros
Smooth Photoshop performance thanks to liquid-cooled CPU and GPU
HD and 4K for accurate color correction
VR-ready
Cons
High price
Opening the PC voids the warranty
What people love about AiO computers is that you just have to pay once and get a screen, case, and maybe mouse with a keyboard in the kit. But such computers have restrictions on the upgrading, problems with cooling and of course they are more expensive than a similar desktop computer.
Corsair Company, known primarily as a PC component manufacturer for amateurs, presented its first fully-assembled gaming PC, called Corsair One. There are 4 configurations, but Corsair One Pro Plus seemed the best for photo post production: Intel i7-7700K, Nvidia GTX 1080 graphics card, 16GB DDR4, 480GB SSD + 2TB SSD and motherboard based on Intel Z270 chipset.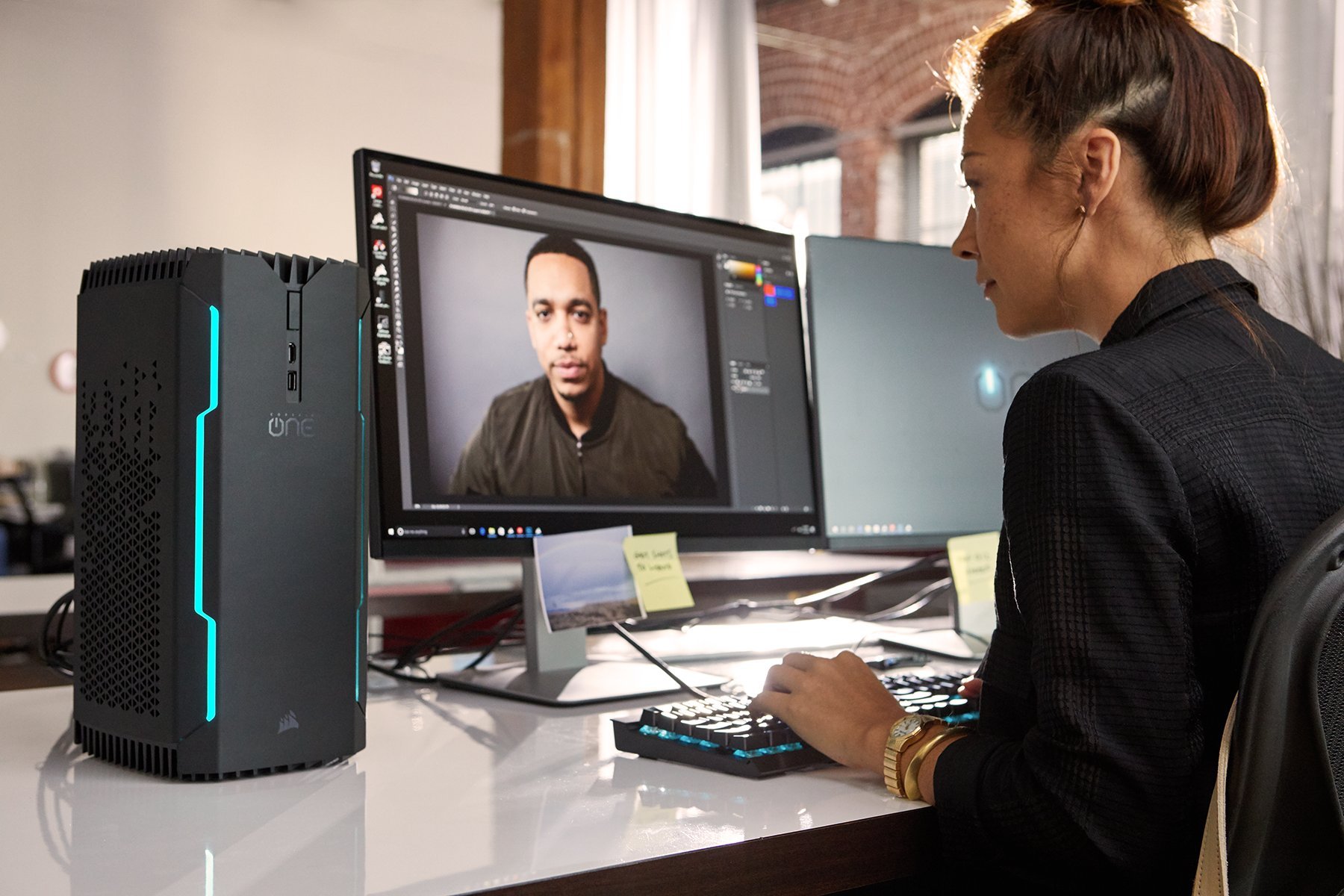 As for the advantages of Corsair One, I can name its high performance. Besides, the manufacturer emphasizes low noise level (20 dBA in idle mode) and a very effective liquid cooling system of CPU and GPU. They managed to fit such powerful characteristics in a compact case thanks to the vertical positioning of the video card and its elaborate design.
There are HDMI 2.0 and USB 3.1. ports on the front panel. All other interfaces are on the rear panel. Six USB connectors, one HDMI 2.0 video output, two DisplayPorts, Gigabit Ethernet port, Wi-Fi 802.11ac module and audio connectors (five 3.5 mm + optical S / PDIF).
Windows vs Mac OS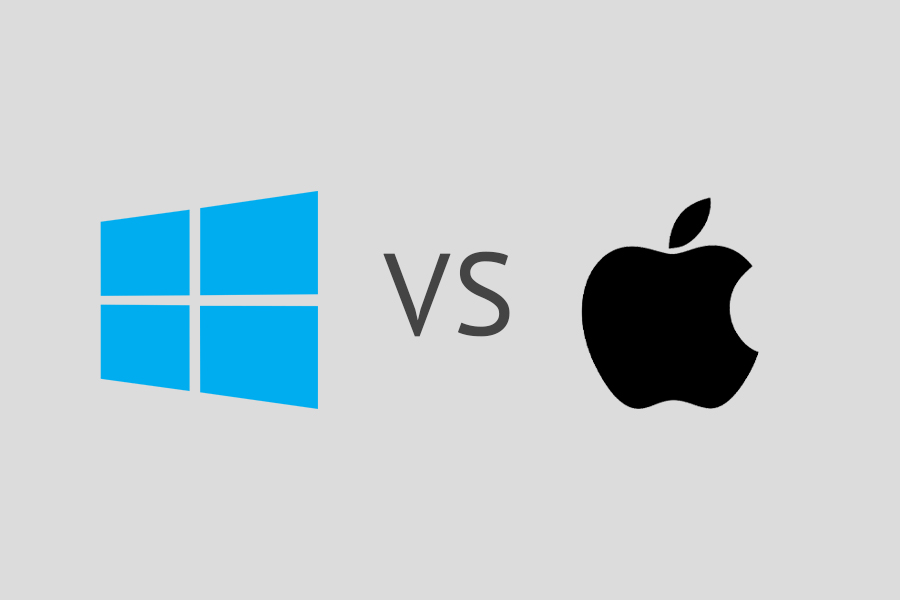 We all understand that it's impossible to define the winner in this long-term battle, because these are different systems that exist in parallel. In terms of photo editing, both platforms – PC and Mac – can demonstrate excellent performance, however, each of them has its own disadvantages.
Mac computers provide you with greater stability, ease of operation without long and tiresome installation of drivers, the absence of viruses and a stylish design, but at the same time you will have difficulties with upgrading your computer, as well as Apple computers are more expensive.
Windows computers give you the opportunity to build a computer from scratch. You have a wider choice of programs, a lower price (if we are comparing with similar iMac's characteristics) but the disadvantages are also significant – frequent problems with drivers and compatibility, prices for antiviruses and a not too stable system.
PC vs Laptop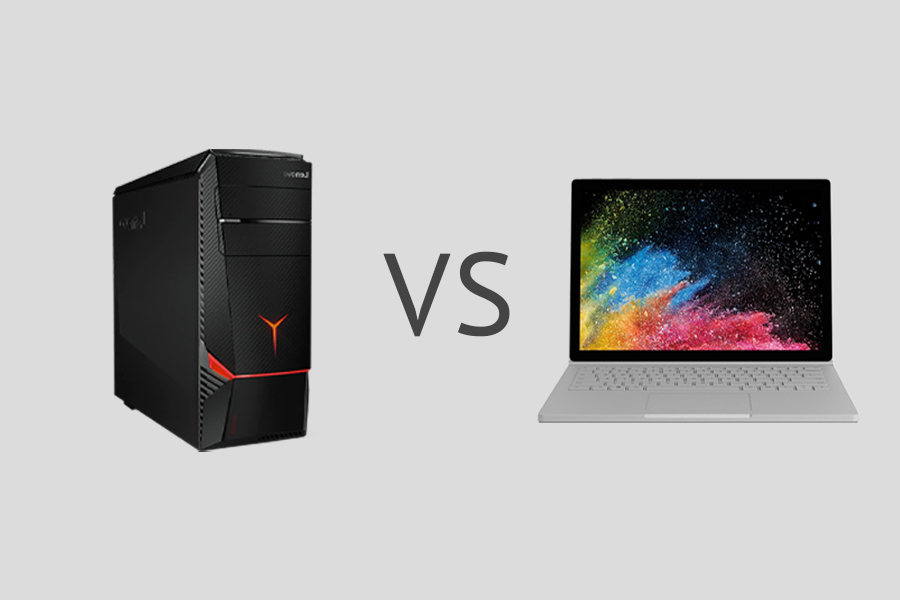 So, what to choose? Primarily, decide what you need – the best laptop for photo editing or a PC. If you tend to work frequently on the go or edit photos while travelling, the best variant is a laptop. If mobility isn't the decisive factor, you can get a PC.
Frankly speaking, the best option is to have both – a PC for work at home and an average laptop in case you need to edit photos being on a trip. If you can't spend several thousands of dollars, you get a chance to buy the best laptop for photo editing on a budget.
You have probably understood, that you need minimum accessories to work on a laptop, as most devices are sold fully packed. The situation is different with an ordinary photo editing PC. You primarily get a system unit and then choose additional accessories to your taste. Many users, who decide to buy a laptop, have to check many different options until they find a suitable display and satisfying performance characteristics.
PC vs Monoblock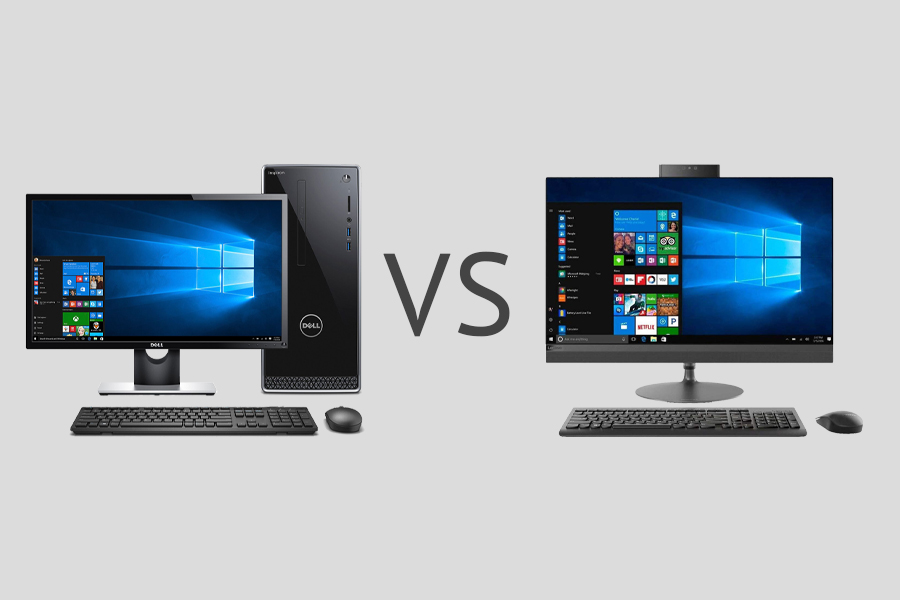 What is better – a standard computer or a monoblock? The main criterion is the buyers' goals. If you want a small device that doesn't occupy much space – the best bet is a monoblock. But if you need something powerful and universal, choose a PC.