Home
Authors
Posts by Krunal Soni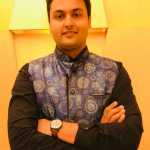 Krunal Soni is the founder and CEO of Thrillax Private Limited, a
digital marketing company
. He holds expertise in diverse fields. His 15+ year spree in this field has earned him clients, and their faith in his tactics. His intelligent strategies have put Thrillax among the leaders of Digital Marketing as per the Clutch report of 2019. A systematic approach, transparent processes and friendly mentoring have allowed him to prioritize and manage a work-life balance.
Channing Tatum and Jenna Dewan seem to be amicable after the former married couple has reached a child custody agreement of their 6-year-old daughter...
Jamie Foxx's compelling performance in the 2019 drama Just Mercy earned him another award. This time, from the African-American Film Critics Association (AAFCA) Awards The...