Home
Authors
Posts by SofiaAlves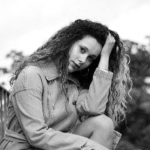 Sofia Alves is a volunteer with local dog rescues and a freelance writer. She treats all animals as if they were her own. Sofia's family includes her husband, a 3-year-old daughter and a sweet 7-year-old Hungarian vizsla, Lily. Outside of loving pets and spending time with her family, she's probably bicycling somewhere in nature.
Elsa Pataky -- the wife of Chris Hemsworth -- doesn't mind at all that she shares a matching tattoo with singer Miley Cyrus. Despite...
As basketball fans around the world remember Kobe Bryant's life and grapple with his death, investigations are still underway to determine what caused his...