Home
Authors
Posts by SofiaAlves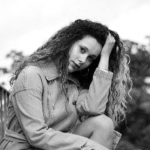 Sofia Alves is a volunteer with local dog rescues and a freelance writer. She treats all animals as if they were her own. Sofia's family includes her husband, a 3-year-old daughter and a sweet 7-year-old Hungarian vizsla, Lily. Outside of loving pets and spending time with her family, she's probably bicycling somewhere in nature.
Spike Lee is going back in time to the 1980s to spear-head Prince of Cats as his next labor of love. This project is a unique take...
The New York Times reported that a musical-themed Spongebob Squarepants spinoff about Squidward is coming to Netflix. Netflix and Nickelodeon made a humongous deal the...