Home
Authors
Posts by Robert James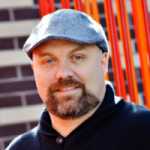 Robert James is an MIS with vast experience and research in the tech and entertainment industries. He also writes on
Cox Cable
Packages. He is an MMA Fighter and Technology enthusiast with a will to act. He also likes to write in order to deliver the latest news regarding these industries and enlighten audiences regarding the various happenings. Robert recently covered a story on the Warner Bros CEO
Tsujihara's Scandal
which generated major hype. Besides this, he indulges in MMA fighting in his leisure time.
Jennifer Connelly is taking on the love interest role once again in the forthcoming Top Gun: Maverick. Now, the actress is sharing what it's like...
Lili Reinhart gushes about working with Jennifer Lopez and Cardi B in the forthcoming Hustlers movie. The Riverdale star plays Annabelle in the film...