Home
Authors
Posts by Robert James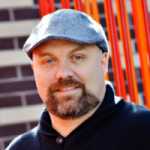 Robert James is an MIS with vast experience and research in the tech and entertainment industries. He also writes on
Cox Cable
Packages. He is an MMA Fighter and Technology enthusiast with a will to act. He also likes to write in order to deliver the latest news regarding these industries and enlighten audiences regarding the various happenings. Robert recently covered a story on the Warner Bros CEO
Tsujihara's Scandal
which generated major hype. Besides this, he indulges in MMA fighting in his leisure time.
There are a few things you can list down that can be considered more stressful than life as a parent. And Sarah Jessica Parker...
As it turns out, Salma Hayek is a Game of Thrones superfan like many of us. The HBO series is one of the most popular...