Home
Authors
Posts by Niall Crawford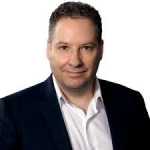 Niall is Chief Information Officer at Enov8 in Australia. Enov8 is a unique technology company building specialist products for the IT market. He has been fortunate enough to work across most sectors & areas of IT, including hands on engineering & leadership and that has given him a desire to explore both service and product innovation.
Spike Lee is going back in time to the 1980s to spear-head Prince of Cats as his next labor of love. This project is a unique take...
The New York Times reported that a musical-themed Spongebob Squarepants spinoff about Squidward is coming to Netflix. Netflix and Nickelodeon made a humongous deal the...