Home
Authors
Posts by Niall Crawford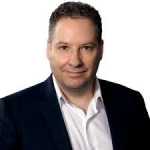 Niall is Chief Information Officer at Enov8 in Australia. Enov8 is a unique technology company building specialist products for the IT market. He has been fortunate enough to work across most sectors & areas of IT, including hands on engineering & leadership and that has given him a desire to explore both service and product innovation.
Scarlett Johansson has come under fire multiple times due to questionable casting choices in today's time as diversity in Hollywood has been a hot...
Robert Downey Jr. is set on leaving Tony Stark behind. Arguably the most bankable star in the Marvel Cinematic Universe, RDJ opens up on getting...