Home
Authors
Posts by Niall Crawford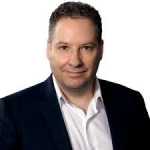 Niall is Chief Information Officer at Enov8 in Australia. Enov8 is a unique technology company building specialist products for the IT market. He has been fortunate enough to work across most sectors & areas of IT, including hands on engineering & leadership and that has given him a desire to explore both service and product innovation.
If you're looking to generate a stable income, you might not have considered becoming a chicken farmer. As it turns out, raising chickens is...
In less than a month, fans will finally get to see Lana Condor and Noah Centineo heat up the screens in "To All the...