Home
Authors
Posts by Tarun Nagar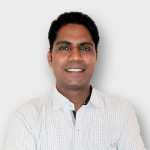 Mobile App Development Company
. With 10+ years of experience of enabling then Startups which are now global leaders with creative solutions, he is differentiated by out-of-the-box IT solutions throughout the domain. He is known for his visionary qualities and adaptability for technology and trends, passionate as he is in every aspect dedicated to making IT simple, accessible and approachable for business enterprises.
Motherhood is the most exhausting and yet rewarding phase of a woman's life--something that actress Eva Mendes knows all too well. The mother of two...
The team behind Beyoncé's critically acclaimed docufilm "Homecoming: A Film by Beyoncé" is not afraid to tell the Television Academy what they really feel. Homecoming...