WordPress is a simple, intuitive and user-friendly CMS that allows you to quickly design an awesome website without compromising on the visual appeal. Availability of user-friendly themes and plugins make the thing even easier for beginners and advanced users. It is no wonder that most of the websites are now made with WordPress. However, after creating a WP site, you would also like to gain maximum rewards out of it. So, we have carefully compiled this list of friendly tools, tips, and tricks that will help you to gain the best benefits out of your WordPress site:
SEO management
SEO is important not only to pace ahead of your competitors but also to gain good visibility. Yoast is an excellent SEO plug-in with a 1 decade of industry experience that has allowed it to constantly and seamlessly adapt itself to the changing scenario of the SEO landscape. Its advanced architecture enables it to deeply analyze the various SEO aspects of specific content and present it in a simple grade format that can be understood by nontechnical users.
Additionally, it offers you clear and precise advice on how to improve your grade score by making quick changes across different SEO areas like Meta descriptions, SEO title, keyword placement, and density, etc. At the same time, it also helps you connect better with the clients by showing you the readability score with advice on improvement. In simple words, it allows you to know how easy it is for the clients to quickly understand and logically absorb your content.
Size of images
Images impress but also consume significant storage space and slow down a website. The best solution is to compress the images. A quick way is to use plugins and Smush is an excellent plug-in to get the work done in real-time and absolutely zero hassles. After installing it, use its bulk image compressing feature to compress the existing images of your site.
After that, the plug-in will intuitively compress the actual size of any new image that you would insert on your site. So the image is already compressed before you add them on your WP site. That is super fast. By quickly loading the images you can significantly boost your site loading speed that will not only make your site search engine friendly but will also improve the user experience and you may even expect better click-through rate over a reasonable period.
Mobile friendly website
More and more people are now using mobile devices to browse and search the net. If your site doesn't display well on mobile then you risk losing connection with a massive community of internet users that will narrow your reach. So, ensure that your website is mobile friendly and would seamlessly fit the screen size and UI of any mobile device be it a Smartphone, Tablet, Android, iPad, Window phone or any other handheld device.
Keep in mind that your site should not only display well but it should also be legible and easy to be navigated using the touchscreen/buttons. If you have not yet started your website then the best option is to buy a WordPress theme that is mobile friendly. Even the existing WordPress site owners can quickly transfer their content from the old site to the new mobile-friendly theme. Another option is to use the WordPress plugins that will automatically alter your existing site to make it mobile-friendly. Some of the top options include:
OBoxMobile
MobilePress
WPTouch
JetPack
Wapple Architect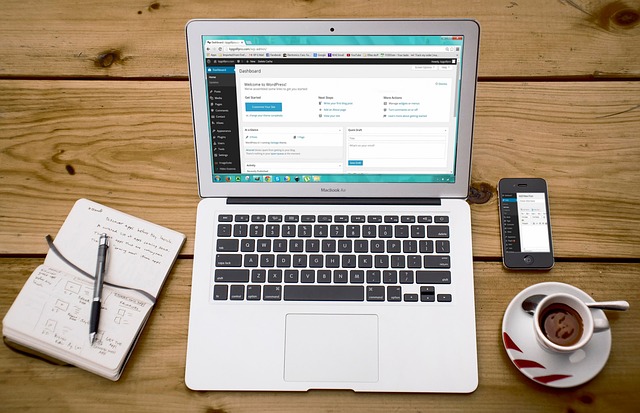 Web hosting plan
Most of the beginners tend to buy a web hosting plan that comes at cheap prices and unlimited resources. However, in the long run, it can prove to be a huge mistake especially f you are running a WordPress site.
The WordPress sites come with specific resource demands that cheap hosting plans fail to satisfy and you end up annoying your visitors with frequent downtime, slow speed, choppy performance, and irritable interruptions. It is also bad for SEO as the visitors would be compelled to hit the back button before even your site loads, something that can attract negative SEO marks.
The best solution is to invest in managed WordPress hosting plans that not only offer you the sufficient resources to meet the high demands of your WordPress site but also offer managed services like timely updates, and performing other maintenance tasks. In short, you can just delegate your WordPress management worries to your hosting provider and concentrate fully on the core business/purpose of your website.
Managing multiple WP sites
Last but not the least; you might add more WP sites to our portfolio as your business grows. In that case, you would need to maintain multiple WP sites without losing compromising on the efficiency. Switching to different dashboards for managing different sites is a time-consuming approach that could produce unnecessary stress and affect your overall productivity.
Some excellent WP tools like wpCentral allow you to manage multiple sites in a single dashboard without going through repetitive steps. With just one click or a single command you can backup multiple sites, apply latest updates, or change themes of selected WP sites. By wisely using these plugins you can cut down your operation time by 50-70% that enhances your productivity and keeps you stress-free.
Conclusion
To enjoy a good position on the search engine page, it is important to create a site that is SEO friendly and offers a positive user experience. Things become easier if you re using a WordPress site. All you have to do is to take some wise decisions and make smart choices that precisely cater to your core purpose. It is advisable to create a checklist based on the tips, tricks, and tools discussed in this blog to improve the overall appeal of your WordPress site and maximize the rewards while minimizing time and efforts. This is not a complete or ultimate source for transforming your website but it could be a valuable asset for the beginners as we have touched the key aspects of a website which directly influence its success potential.
3 advises to the readers
The tools and plug-ins mentioned in this article are just a few examples and may or may not be the best suitable for your purpose. So, the readers are advised to use their discretion and find the best tools that cater to their specific purpose and fit their budget.
Please also note that many tools/plug-ins allow you to start with a free account with limited features/period. It is best to first try such tools instead of directly buying the premium versions.
The premium tools come with extra capabilities but that you might not require. Many users are happy with the free versions as their needs are limited.