Most companies outsource their services with successful results, for various reasons. For some, it may be cost cutting, while for others it could be to leverage specific skills, and still others do it because of limitations in the current business model. Whatever the motivation is, an effective outsourcing partner will help you achieve your goals and meet your genuine business success criteria.
Read on to know why you should outsource, and what to consider when choosing your outsourcing partner.
Why should you outsource?
For most companies, streamlining effective and continuous services while keeping costs low is a tall order. It is important for businesses to not fall behind more innovative competitors who offshore their services and enjoy greater operational benefits. Distinguish your brand and set it apart from competitors by offshoring tasks. You can make good customer service a true brand differentiator.
Outsourcing enhances operational efficiency, gives extensive financial advantage, and gets you the results you want to see in your business. When you have a professional and competent team looking after your functions, you can focus on core business activities – you are not distracted by the administrative tasks.
Outsourcing saves the business bottom line by not only reducing costs, but also bumping up productivity. It can palpably reduce the strain on your employees, and redirect their skills to exploring new avenues and more complex tasks.
Outsourcing can also be a compelling asset to the organization in terms of customer satisfaction. Hire a dedicated team to connect with customers and win them over on a personal level, greatly enhancing the customer experience.
What can you outsource?
Companies of all sizes choose to outsource several business functions — call centre services, IT support, back office support, order processing, accounting, HR activities, social media support, legal compliance — the possibilities are endless.
However, before you outsource a function, you need to determine if is worthwhile to do so. You need to strike a balance between quantity of work accomplished and quality of services provided by the outsourcing firm.
If outsourcing takes up less resources and money, then it makes sense to hire such services. Some functions are outsourced entirely while others are partially managed. This helps them focus on the core business and make significant cost savings.
Taking an inventory of the tasks is good place to start. Which tasks take up too much time? Which ones are the most costly to do in-house? Do you want to outsource tasks completely or partially?
Factors to consider when outsourcing
While outsourcing is an effective and proven strategy to increase profitability, there are a few factors you need to consider when selecting an outsourcing partner. These pointers will help you choose the right service provider who gets you the results you are looking for.
Experience and expertise: Your outsourcing partner must be able to match your brand reputation. You need an ally that can deliver ideal results and represent your brand with excellent customer service. Today, businesses are under close scrutiny through social media and online platforms. And so you need expert hands to take care of your business functions for you in the best way possible. An experienced service provider, seasoned by years of high quality service, can handle your services the way you would.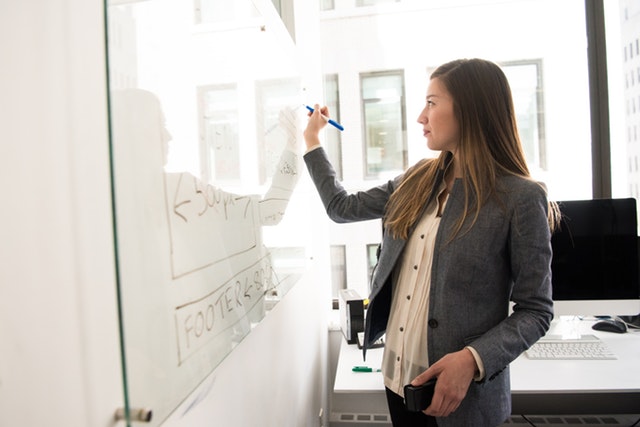 Resources and technology: A service provider with an advanced technological profile will be able to give you services that are current and of a higher quality. The facilities and technology used by your remote partner makes all the difference in the customer experience. Artificial Intelligence (AI) and Robotic Process Automation (RPA) can be used to your advantage, affordably. Maintaining uninterrupted service, handling large call volumes and wider customer reach are all possible with the latest in technology. For example, outsourcing to an inbound call centre services provider or a hiring call centre outsourcing services provider can make all the difference when you are unable to handle large call volumes. It may not be practical to set up and run your own call centre team. At the same time, you can't turn a blind eye to your customers. This approach will also help you provide scalable and consistent service to your customers.
Pricing: Most businesses get services outsourced due to cost savings. When you offshore business processes, you will see a marked reduction in costs, and a proven increase in revenue. You are paying just for services without the additional expenses for setting up or maintaining an office, equipment, technology or staff. With outsourcing, you are effectively hiring professionals who perform limited and specific tasks for you without the need to provide them with specific working conditions, higher pay or expensive software. The offshore team takes over the responsibility of completing tasks for you, and delivers the results you require. However, you need to make sure that cheap service doesn't equate with low service quality. You do not want to compromise on quality of delivery. Is the provider able to provide value for their pricing?
Security: When you outsource your functions to a service provider, you are about to give them knowledge and access to your business's inner workings. You are letting them handle important data. And so, making contracts or NDAs are important. You require complete continuity of service without technical disruptions or malfunctions — disaster-proof systems that safeguards against data loss or power outages. How secure is your data with the outsourcing partner? Do they have the necessary technology to secure your data?
Delivery assurance: Through outsourcing, you can get offshore delivery specialists to work for you and drive better service focus. They must be accountable for business process integration, technology alignment and clear communications. Will they assure continuous quality and a seamless end-user experience, while being flexible and adaptable to your needs? Will they help you 'deliver more with less'?
Governance: The management team that supervises your project must have had the exposure and expertise to handle it efficiently. How efficiently and accurately will they ensure that your goals are achieved? How accountable are they? How seamlessly will they carry out your business operations?
Will they keep you apprised of developments – good and bad? The service provider must be able to run your project smoothly. Pre-project discussions will help you communicate your requirements clearly. You can ensure that they understand your requirements and are able to chalk up a plan that works for you.
Outsource for success!
Outsourcing is like delegating tasks to competent teammates while you focus on the bigger picture. Discover new opportunities and revenue streams just by hiring a remote team to hand off all everyday tasks to. It transforms the way you do business. It can help businesses of all sizes scale their services with superior performance, letting your flourish and grow.
Outsourcing results are only as good as the service provider you choose. Choose the right outsourcing partner who will be a dependable part of your business arsenal. When you get the right one, you will experience significant savings, business growth, greater value, enhanced productivity and increased profitability.