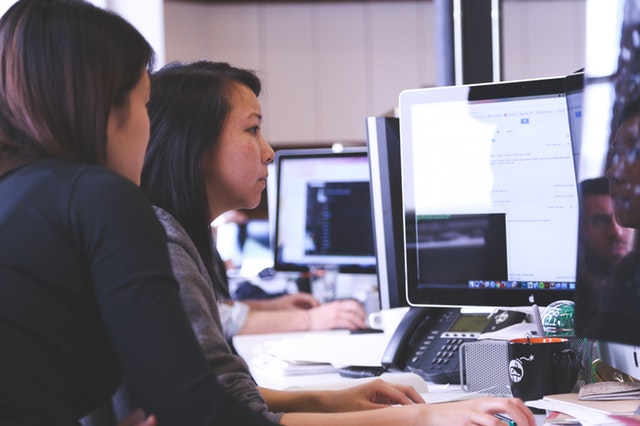 In the past, there has been a discussion where people have compared software development and manufacturing. It was believed that software development is almost like manufacturing. The experts had been drawing parallels between manufacturing and software development, and they could identify a few of the common elements between the two as well. The key factor leading to the comparison was SCRUM. It works for the development of the software as well as for manufacturing businesses. Thus, a few of the commonalities between the two businesses are valid. Though, there are a lot of differences between the two as well. However, have you ever wondered whether these two industries are reliant on each other or now? Well, the manufacturing industry is reliant on software development and we will talk about it in detail in this article.
Why manufacturing units require software?
Just like any other industry, the manufacturing industry also requires software for the automation of its operations plenty of other things. In this technical era, any industry is incomplete without software, therefore, Java software development is indeed a requirement for the manufacturing units too. The manufacturing businesses require software for a host of different functions, for example, some may need a software to manage their customer relations (a CRM solution), while some may need a software to manage their finances (like Dynamics 365 Finance and Operations). Some manufacturing units may need both. Also, a large number of manufacturing units mostly require software that helps them to flawlessly manage their inventory. And, these days, businesses have started focusing a lot on the customer experience, thus, they need software to manage the customer experience as well.
How the software developed for manufacturing units impacts their business?
A software that is specifically the development of the manufacturing business impacts the business. For example, the adoption of financial management software will not only streamline the finances of the company, but it will also help the company to automate its financial management. The role of inventory management software is pretty visible in the manufacturing units. Let's understand the advantage of using an ERP/MRP solution with an example;
Some of the businesses have adopted cloud-based MRP/ERP software as it offers several benefits. There are several such software in the markets, and a few of them even have an interesting layout as well as an engaging user interface. The software helps businesses to manage their inventories so that they are always aware of anything that is finishing or anything that needs to be bought immediately. Also, the software helps in production planning. As a result, businesses can strategize their manufacturing activities. And, the outcomes is that the manufacturing process is not only quick but very efficient as well. A few of the key advantages of using the inventory management software is that it helps the businesses to handle their inventory levels. They can avoid stock-outs. At the same time, the businesses are in a better position to plan their production to get the best possible outcomes. Also, some inventory management solutions support multi-channel sales.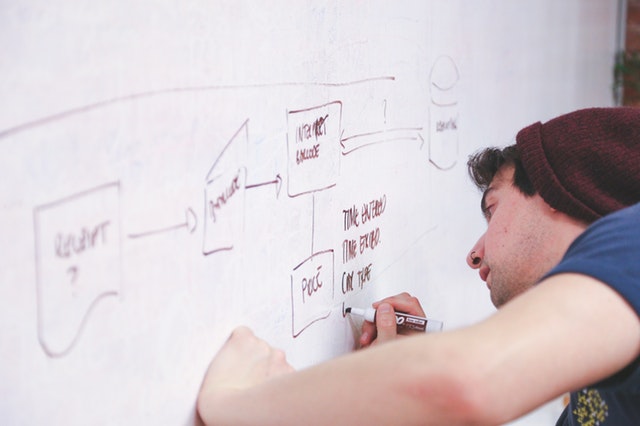 Can a business grow by developing software?
Yes, definitely. A business can surely grow by developing software for its manufacturing business. The software not only allows businesses to automate their processes, but they also allow businesses to manage their activities in a much efficient manner. For example, when a company starts using an inventory management solution that they have fewer chances of sticking out. Therefore, their efficiency will be higher. Additionally, by using software to manage the finances or the operations, the manufacturing businesses can streamline their processes and tasks. Therefore, there is no doubt about the fact that the businesses benefit in a host of ways by adopting software as per their needs.
Benefits of customized software for manufacturing businesses
Customized software can help businesses to get useful business insights to boost their manufacturing business. With the help of the relevant data (that can be collected from various sources, including the IoT devices), the businesses will be able to draw valuable insights for making better business decisions. The manufacturing units can adopt customized software that helps them to collect, manage and analyze the data to get useful insights that can be converted into business intelligence strategies.
Also, customized software can help businesses to control their production. The price pressure is massive these days due to the immense rise of the competition. Also, businesses have this constant pressure of delivering more in less time. Thus, the manufacturing units have to have the right tools in place to track, control and automate production. The production processes have to be optimized based on the needs of the business. This will help the firms to complete their tasks in less time. Also, specially developed software will make it easier for the manufacturing businesses to automate their production and keep a close check on the quality.
Different types of software for manufacturing businesses
There are various types of software, specifically developed for manufacturing units. One of them is NetSuite. It is highly advanced software that allows businesses to plan their production much more efficiently. It helps the units to balance their supply and demand. At the same time, the software also enables procurement processing. Additionally, the businesses can even manage their supply chain with the help of various features of this solution. Also, Fishbowl Manufacturing is one of the other highly popular manufacturing software. It helps the businesses to manage their products and costs, also, it enables them to track the inventory and get various important reports.
Manufacturing units have started using various types of software including Microsoft Dynamics 365. They are using software solutions to automate and optimize their functions. And, the use of the software is turning out to be pretty valuable for the manufacturing units. Therefore, the demand and the use of manufacturing software is expected to grow more and more.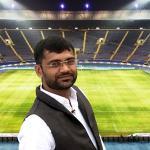 Chirag thumar is working as a senior web developers in India at NEX, NEX is leading web development Company in India and USA. He runs his own company main focus Java based web application using JQuery, Struts, JSF, node.Js, spring, Ext Js, etc. He Writes about Emergency technology, Java based frameworks & tools, Innovative quotes, Social Media News and online marketing.