It's never too early to start thinking about a holiday, especially after the year we've just had. Now that lockdowns are lifting and states are opening their borders to visitors, it's a great time to look ahead to 2022 travel within Australia. Cruises offer value for money while ticking off a few scenic spots on your bucket list.
From picking a destination to choosing shore trips, these tips will help you plan your cruise, stress-free.
#1 Decide on a destination
Before you get into the nitty gritty of planning a cruise, the first thing you need to think about is where you want to go. With international travel up in the air, now's the time to explore our own backyard — and we have plenty of dream destinations in Australia!
If you want to experience one of the seven Natural Wonders of the World, go for a Great Barrier Reef cruise that stops at Cairns and Port Douglas along the way. If you want to sail from the city to the sea, a Whitsundays cruise that departs from Brisbane and docks at the white-sand shores of Airlie Beach for a day of scuba diving, snorkelling or soaking up the sun is the perfect choice.
Are you dreaming about visiting untouched beaches? There are cruises that set sail from Sydney and drop anchor at Moreton Island – Tangalooma, known for its beaches and coral reef, created by 15 purposely sunk shipwrecks.
Thanks to our natural landscape and diverse makeup, Australian cruises combine beautiful beaches with cultural experiences you won't find anywhere else.
#2 Pick the best time of year to cruise (for you)
Now that you know where you want to cruise, the next question is when to go. Australia is pretty warm year-round, so there isn't a "bad" time. But there are peak periods that are more popular than others, like school holidays and public holiday weekends.
If you're planning an Australian cruise with the family, booking a trip during the kids' holiday break is a good idea. They'll make plenty of new friends, and the cruise activities will keep the kids occupied and ease some of the pressure on you so you can enjoy your holiday, too. On the other hand, if you're hoping to cruise during a quieter time, those in-between periods might be a better choice. While the kids are making new friends in the 4 fully supervised kids clubs, you can relax the day away in the child-free Oasis. You can enjoy the serenity and never-ending views of the ship's wake.
The last part of this is deciding how long you want to cruise. Cruise durations vary from weekend getaways to ten night holidays. You'll also want to factor in any Australia travel to get to and from the port to your overall holiday time.
#3 Book a cruise for 2022 as early as possible
You've nailed down the details, so now it's time to book! It's always better to book a cruise in advance to get the best 2022 cruise deals. You'll not only lock down the dates you want, but you'll also have access to early bird prices, making your 2022 cruise more affordable than ever.
Plus, you'll have more options in terms of itineraries, shore tours and rooms. For example, most ships have standard twin rooms, and just a few adjoining, triples and quads up for grabs. When you book early, you can also ask for a room away from the elevators or late-night venues, especially if you're travelling with children or light sleepers. If your budget allows, you can also book a suite or a room with a balcony and enjoy a never-ending oceanview!
#4 Create a budget
Cruises are easy to budget for because the fare covers accommodation, activities and main meals in designated restaurants. Many cruise lines offer payment plans if you'd prefer to pay in instalments, too. You can pay the initial deposit upfront and then the remaining balance when it's due, or spread your payment over equal monthly payments.
Top tip: Look into cruise travel insurance. If something pops up and you can no longer make the cruise a policy will kick in to cover the costs of cancelling or postponing a cruise.
#5 Choose a cruise with a long list of activities
Cruises are the ultimate people pleasers. When you're narrowing down your options, aim to book a cruise that has lots of cruise activities. P&O Cruises, for example, have 60 onboard activities every day, so they truly have something for everyone!
Check out the dining options, both the ones included in your fare and the range of specialty dining options available. On P&O Cruises, night-time entertainment includes live music, production shows and side-splitting comedy so you'll never get bored. And if your idea of a good family-friendly holiday is blissing out, you'll love relaxing at the day spa while your kids are having fun at P&O's 4 age-specific Kids Clubs.
#6 Research ports ahead of time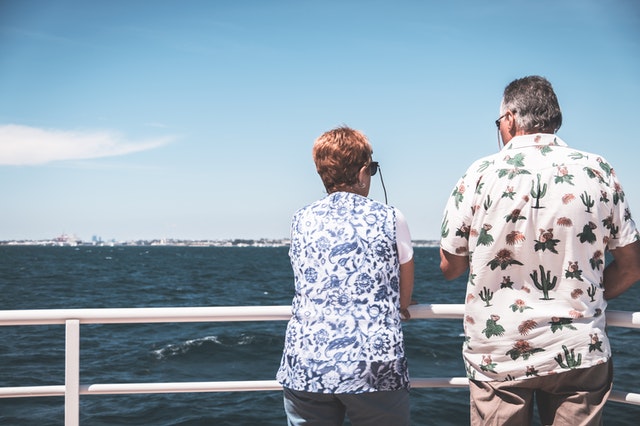 With Australian cruises, the journey is amazing, but you want to make the most of the destinations, too! Most itineraries call at a couple of ports, and allow guests to disembark and explore for a few hours or even a full day. These stops are a huge part of the cruising experience, and one of the reasons why cruises get repeat guests year after year.
To avoid scrambling to figure out how to spend that precious time, research those ports in the lead up to your trip. You can pre-book your shore tours so when you dock, you'll be able to hop off and jump right into activities, whether that's making your way to the beach or joining a shore tour.
#7 Make dining reservations
Cruises are a foodie's paradise, with different restaurants serving up breakfast, lunch, and dinner. But most ships have specialty dining options as well, which are available for an additional cost.
You can make reservations in advance, and spots tend to fill up quickly. So, if you're cruising with a group or dying to try a particular restaurant, it's worth having a few reservations up your sleeve.
#8 Plan the departure day
On the countdown to your cruise, start thinking about the day of departure. The last thing you want to do is make a mad dash to the ship. So, if you're driving or flying in, make sure you leave plenty of time to get to the port. We recommend allowing four hours between landing and the ship's departure. P&O's cruises conveniently depart in the afternoon so can arrive with plenty of time to spare.
Top tip: Pack the essentials for the first few hours of your cruise in your carry-on luggage or handbag. When you arrive, your luggage will be whisked away, so you want to make sure you have access to your swimming costume, sunscreen, phone charger and anything you might need.
There's plenty to explore in our own backyard
2022 will be here before we know it, and we love the idea of booking a cruise to see a few destinations in one trip. To learn more about the most popular cruises around Australia, and browse P&O's cruises to find the perfect cruise holiday for 2022. Bon voyage!