If you're looking for the ultimate family holiday where parents can relax and families can create memories that will last a lifetime, look no further than a cruise holiday. There's no better way to enjoy beautiful locations, try delicious food and refreshing drinks, and choose between a range of onboard activities and entertainment options.
P&O's Pacific Encounter offers something for everyone with its range of amenities, including dining options, bars, a theatre, a cinema, a spa and fitness centre, and activities for all ages. The ship recently underwent a significant refurbishment and is in great shape to  cruise to amazing destinations such as New Zealand, the Pacific Islands, New Guinea and Australia, with room options  available to suit every budget. Here are 6 things you can expect on P&O Cruises' Pacific Encounter.
1.  Byron Beach Club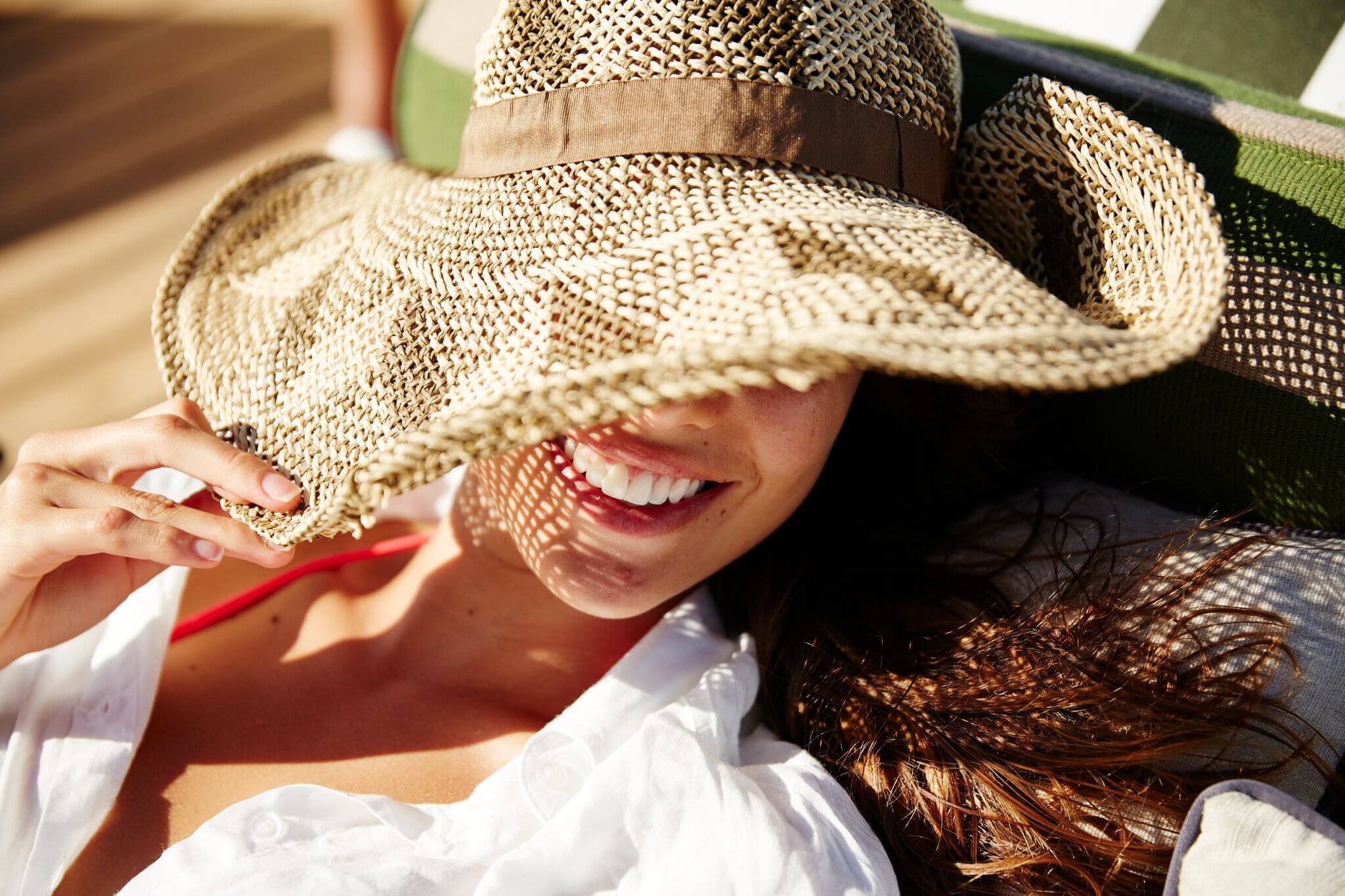 Guests staying in select suites and mini-suites can escape to the secluded Byron Beach Club. Relax on a sun lounger, sip on a refreshing cocktail from the bar, and enjoy attentive service from the waitstaff. Take a dip in the private swimming pool and spa, or bask in the sunshine while enjoying the stunning oceanviews.
As a guest of the Byron Beach Club, you'll receive complimentary amenities and services to make your cruise experience even more special, including priority embarkation and disembarkation, priority tender service, Don't miss the chance to escape the crowds and unwind in this serene and secluded setting without breaking the bank.
2.  Elemis at Sea Day Spa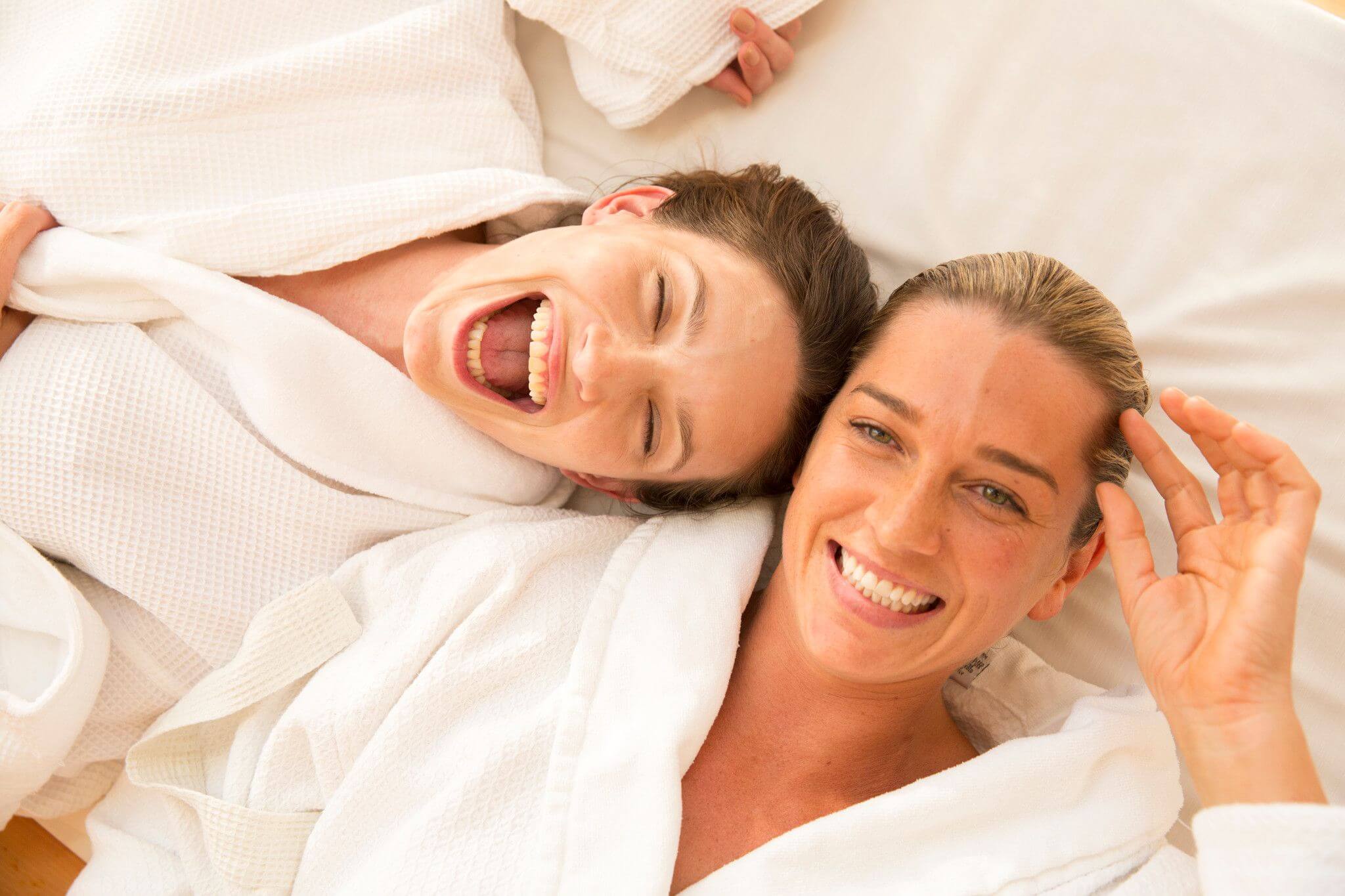 If you're in the mood for pampering and relaxation on your cruise, look no further than the Elemis at Sea Day Spa on P&O's Pacific Encounter. Located on the ship's top deck, the spa offers a range of beauty treatments, including massages, facials, and more.
Step into a serene and peaceful environment with soothing music, soft lighting, and comfortable seating as you indulge in a treatment of your choice. You can also access a sauna, steam room, relaxation area, and hair and beauty salon to complete your lavish spa experience.
The Elemis at Sea Day Spa is an excellent choice for a romantic pampering for couples or a tranquil environment for parents who want to unwind while the kids enjoy the various activities onboard.. Don't miss out on the chance to pamper yourself and book your treatment at the Elemis at Sea Day Spa on the Pacific Encounter today.
3.  Altitude Bar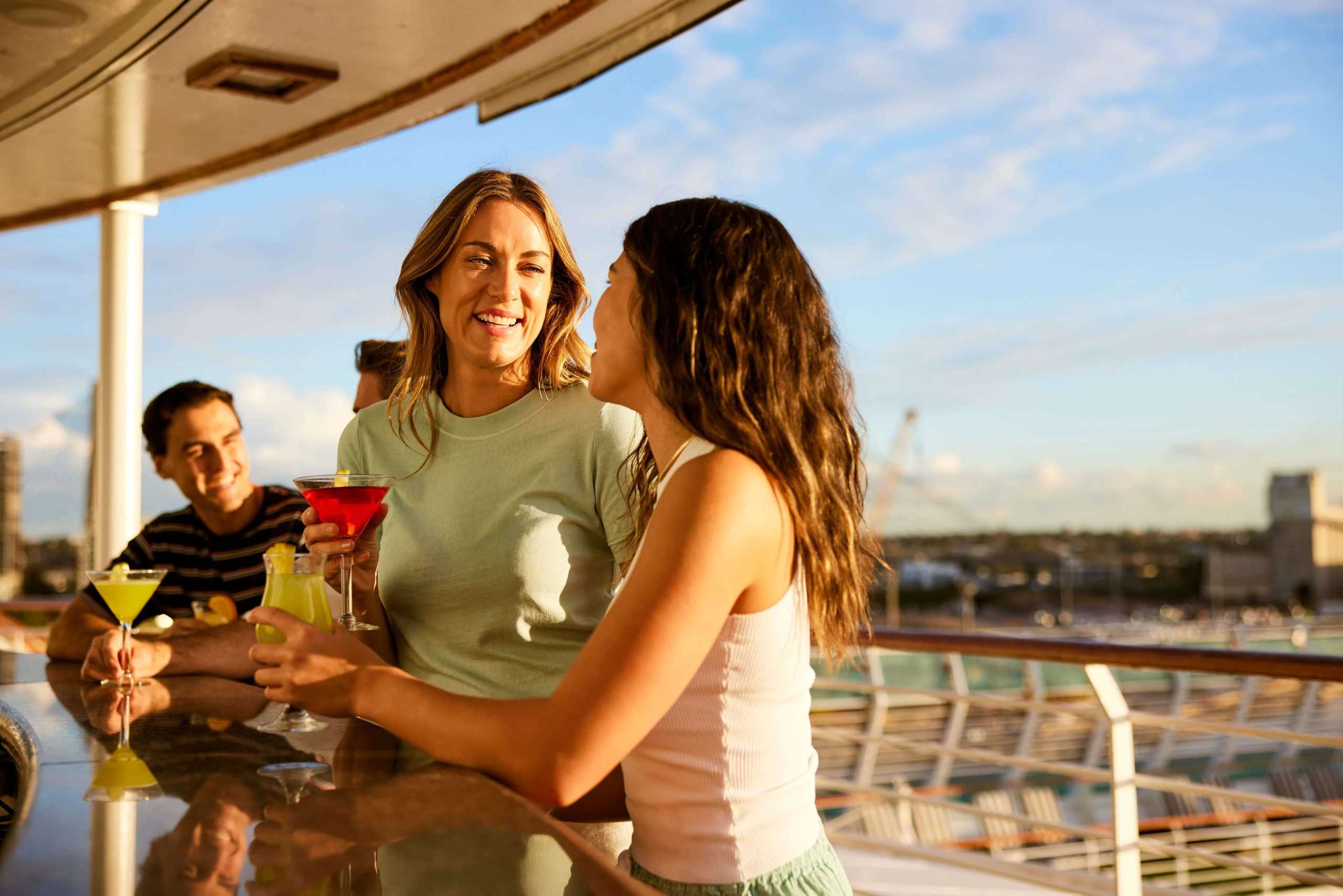 Dance the night away at P&O's Altitude Bar on Pacific Encounter! This lively and popular venue perched high above the ship's stern is perfect for drinks and entertainment on Deck 18.
Sip on a cocktail, beer, wine, or spirit, all while taking in the modern and stylish decor. With live music, DJs, and other entertainment throughout the evening, the Altitude Bar offers a fun and sophisticated atmosphere that keeps the party going. Whether you want to relax with a drink or hit the dance floor, the Altitude Bar offers a lively and entertaining experience on Pacific Encounter.
4.  The Oasis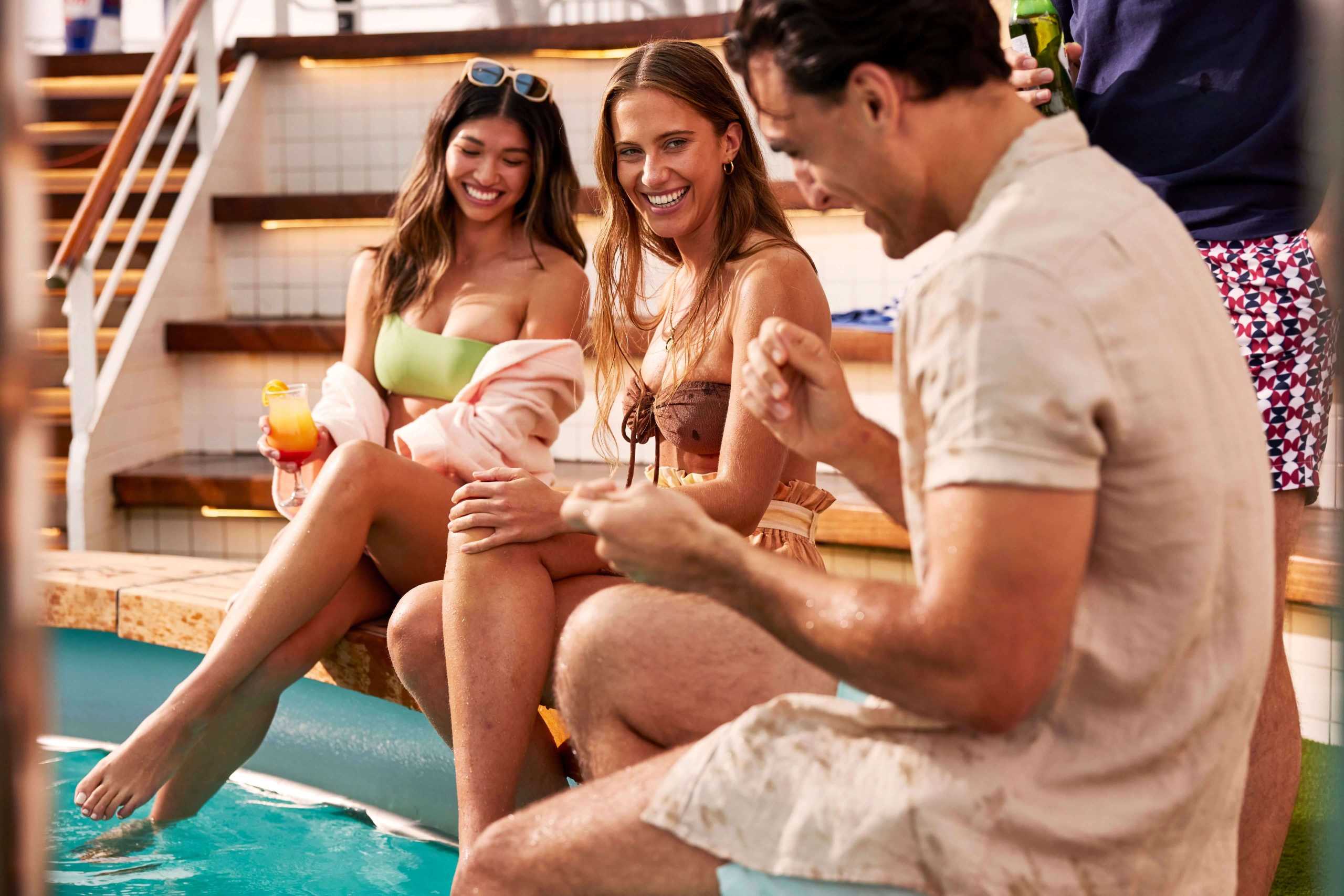 Escape the noise and excitement of kids on your cruise and head to The Oasis, P&O's child-free retreat with multiple terraced decks cascading down to a wake-view pool. This serene area features a swimming pool, spa, comfortable loungers, and a dedicated bar exclusively for guests aged 18 and over.
Relax and unwind in this tranquil environment, whether you're soaking up the sun or reading a book in peace. Take the chance to experience The Oasis for yourself; discover a world of excitement and relaxation on Pacific Encounter.
5.  Twin Racer Water Slides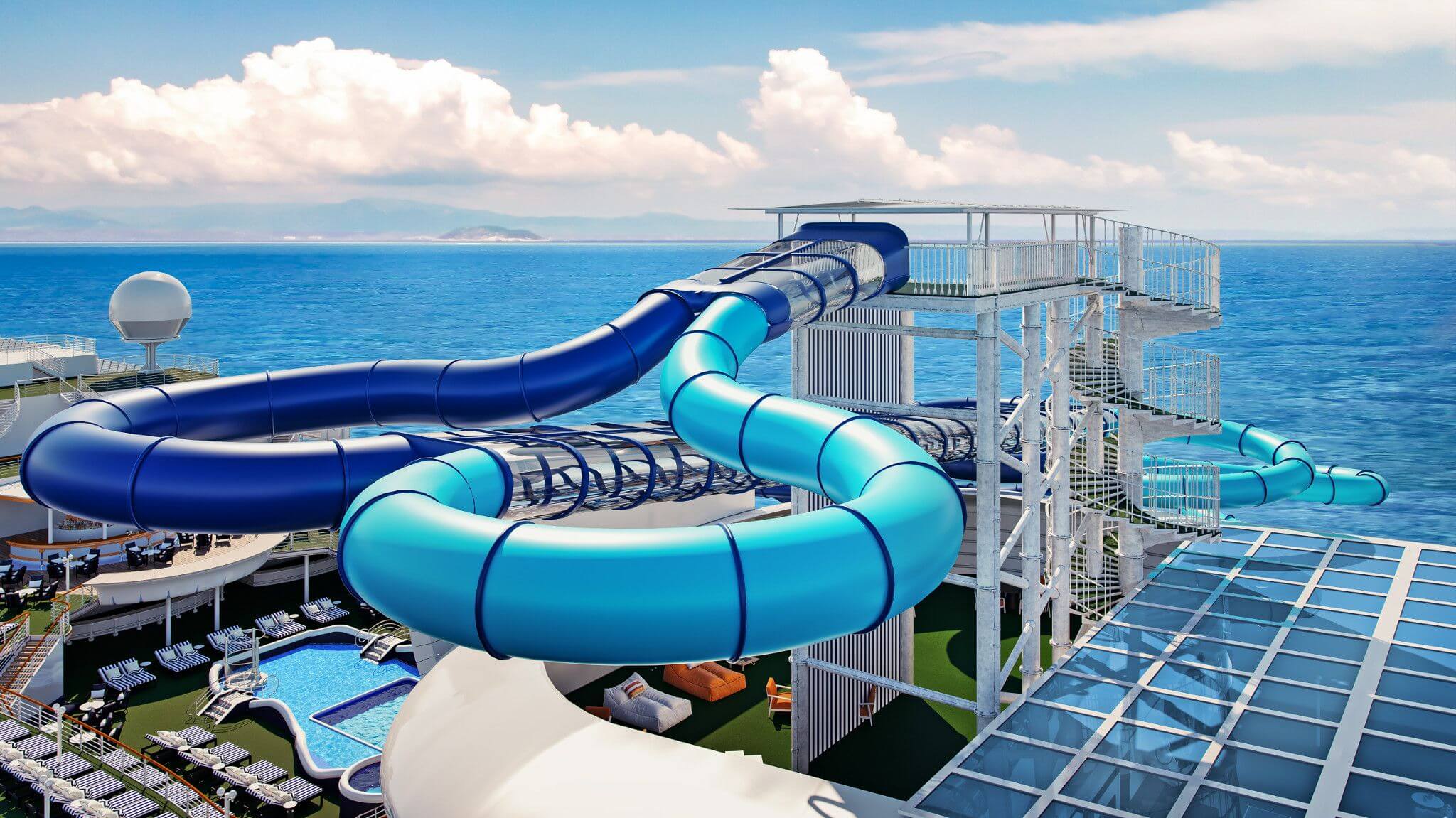 Prepare for an adrenaline-fuelled adventure on your cruise with the Twin Racer Waterslides on P&O's Pacific Encounter! These thrilling slides are 142 metres long and 16 metres high, providing an exciting way to slide and splash your way to fun.
With twists, turns, and a splashdown ending, the Twin Racer waterslides are perfect for all ages who love excitement and adventure. Trained staff closely monitor the slides for the safety and well-being of all guests. Create unforgettable memories with your family on these side-by-side slides, and cool off on a hot day in a thrilling and exhilarating way. Take advantage of the fun and excitement.
6.  F45 Training at Sea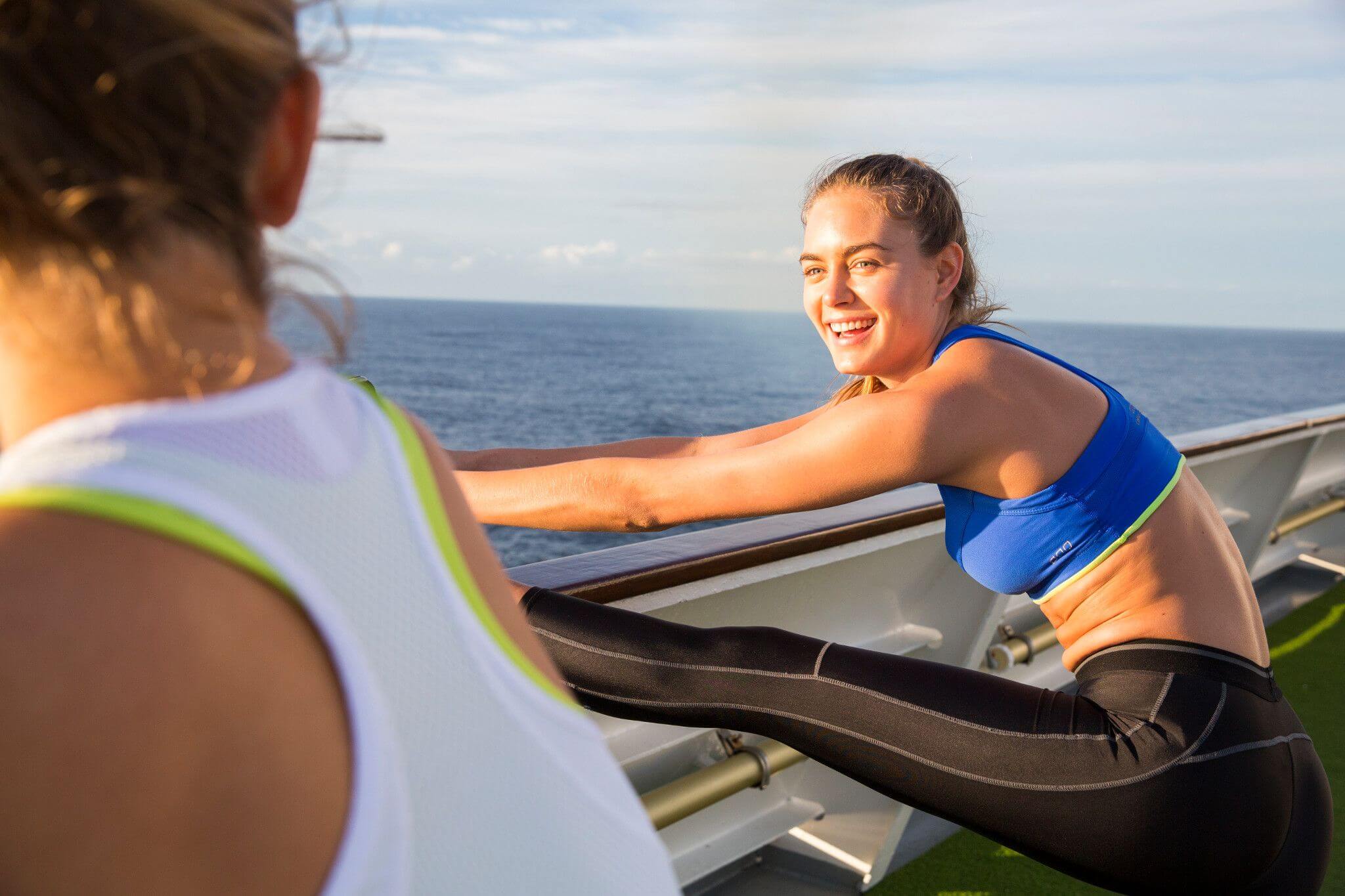 Stay in shape while cruising with F45 Training At Sea on P&O's Pacific Encounter. This functional fitness class lasts 45 minutes and provides a full-body workout that energises and invigorates, making it the perfect way to start your day.
Qualified trainers lead the classes and provide guidance and support throughout the session. Personalised advice is also available for those who want to continue their fitness journey beyond the cruise holiday.
In addition to F45 Training At Sea, Pacific Encounter offers various onboard fitness options, including a gym, yoga and Pilates classes, and outdoor fitness activities. There's something for everyone, whether you're a fitness enthusiast or just looking to stay active at sea.
Book Your Next Holiday on Pacific Encounter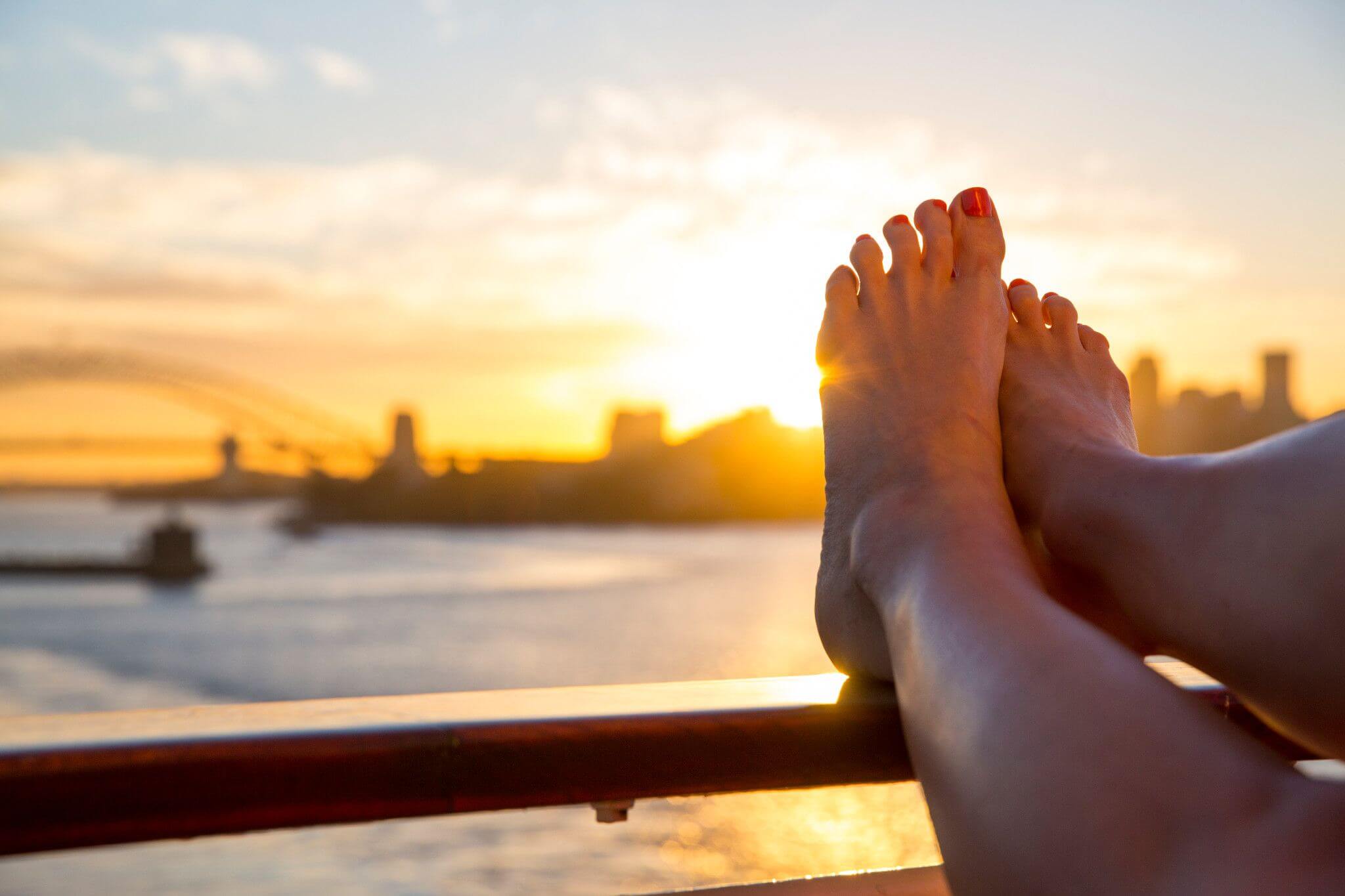 Get ready for a fantastic experience on the Pacific Encounter cruise ship with P&O Cruises! With amenities and activities for guests of all ages, there's something for everyone to enjoy.
Book your next cruise on the Pacific Encounter and get ready to make unforgettable memories. Take advantage of the latest cruise deals at P&O Cruises to get the best deals on your dream holiday.