Weddings photography are the most important industry nowadays. The "wedding industry" is a large industry in terms of dollars. With an average of 124 guests, a couple spends around $28,000. Couples spend thousands of dollars on wedding preparations to enhance their guests' experiences and create a memorable event for everyone.
After researching and interviewing many wedding photographers, we have found Shootime Alsaboory, a wedding photography company based in Australia South-Western Sydney, NSW. The owner of Shootime Alsaboory wedding photography Amjad Alsaboory said that he opened his company in 2018.
Shootime businesses provide various options based on photographing and video-graphing activities relating to the proposal, engagements, pre-weddings, ceremonies, and all other parties' occasion. Up to this date, Shootime company have filmed and photographed more than hundreds of weddings. Alsaboory stated that "Every weekend we do up to 4 weddings, which makes me think of opening many branches in different locations, considering our clients various geographical locations". Shootime owners have been in operation for 15 years; Shootime team brings a vast experience and knowledge in producing and directing all types of screen media and film productions. They have created a range of media production such as overseas series, films, micro-documentaries, music video clips, etc.
Shootime Alsaboory has reached over 1 million followers on Instagram. During the last three years, Shootime business has achieved several accomplishments: the 2020 Award Winners of Australian Business Award for outstanding wedding services and the finalist in the Australian Business Champion Awards for wedding services 2021. International media articles/SBS Australia have produced several news articles about Shootime's success.
In the 2021 lockdown, all wedding industries have been affected financially and emotionally. In particular, Sydney's lockdown started on the 28th of June and is still ongoing, which has caused severe damage to the wedding industry. Alsaboory has indicated in his interview that "we've been affected financially so much, all weddings were cancelled, and the entire business stopped and completely shut down". As part of the NSW new restrictions, limited guests are allowed to attend a wedding.
The coronavirus pandemic brought the thoughts to Shootime Alsaboory to open new branches to grow internationally.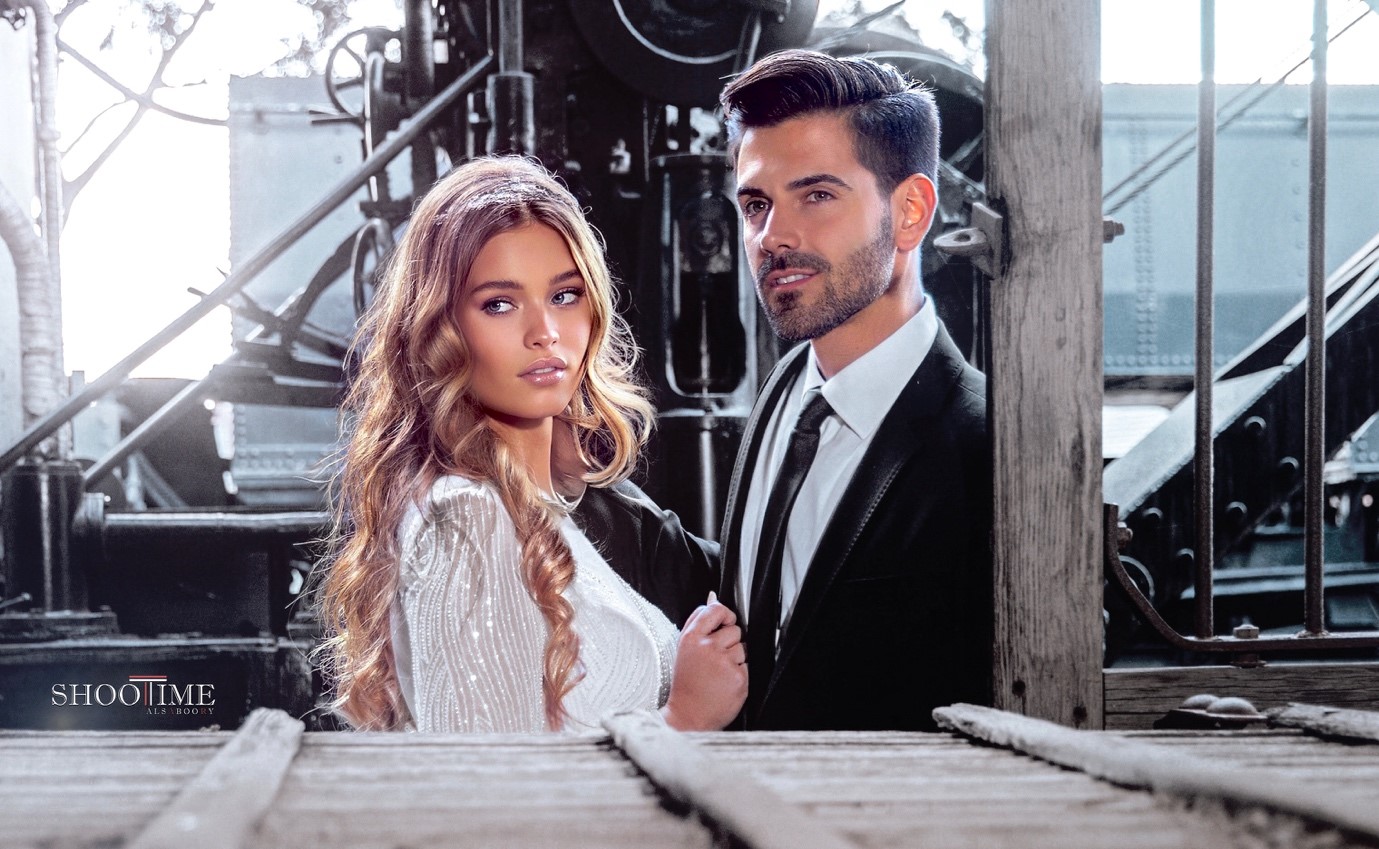 Wedding planners and photographers are an essential part of planning any wedding, and more Australian couples choose to hire wedding planners and photographers. Weddings are also dreamlike — at least for the couple who'd paint a "stunning, one-of-a-kind experience" for their memories as guests bustle around at the venue.
Amid the many dream weavers that decorate a wedding — a gallery of emotions — is Amjad Alsaboory, an Australian film director who has planned and produced events "styled to perfection" for 15 years with the Sydney-based ShooTime.
The constituents of a 'perfect wedding' are subjective, and a lot of it lies in the post-wedding memories animated with photoshoots. But the wedding photography industry is just not about taking pictures — it's a part of a larger business strategy housing "unique ideas to fulfill client-specific requirements."
"Our business follows unique strategies in photoshoots and films that focus on storytelling. We shoot the small details, including rings, backs of dresses, shoes, flowers, table settings, etc. "These details give the end album an extra dimension," explains Alsaboory.
Crafting a unique approach
Much of the precision comes from the team's experience. Being in the photography industry for years, the ShooTime team had previously worked on a wide range of film productions, producing films, series, micro-documentaries, music videos, and more.
With 12 directorial credits and five producing credits under his belt, Alsa­­­boory and his team offer high-quality wedding footage shot on 6k cameras and deliver them within a time frame. They also provide their clients professionally decorated and edited videos on a high-quality USB.
For photographers, it also helps to have access to a wide range of services when partaking in a wedding gig — something which ShooTime has done well over the years.
It offers various video and photography services related to wedding events, proposals, engagements, pre-weddings, ceremonies, and other parties' occasions. ShooTime has filmed and photographed hundreds of weddings. "We also provide reasonable packages to our customers, a range of locations to choose from, albums and canvas, limousine hire, and other valuable services for bride and groom. There's also wedding ceremonies, decoration, bridal procession, catering services, florist services, and the special wedding photography," says Alsaboory.
ShooTime's unique photography and videography approach has gained it a popular following base. It has over a million followers on social media platforms and several positive reviews on its public profiles on Google and Facebook. This widely-covered wedding shoot service also won the Fairfield Local Business Award in 2020 for outstanding wedding services.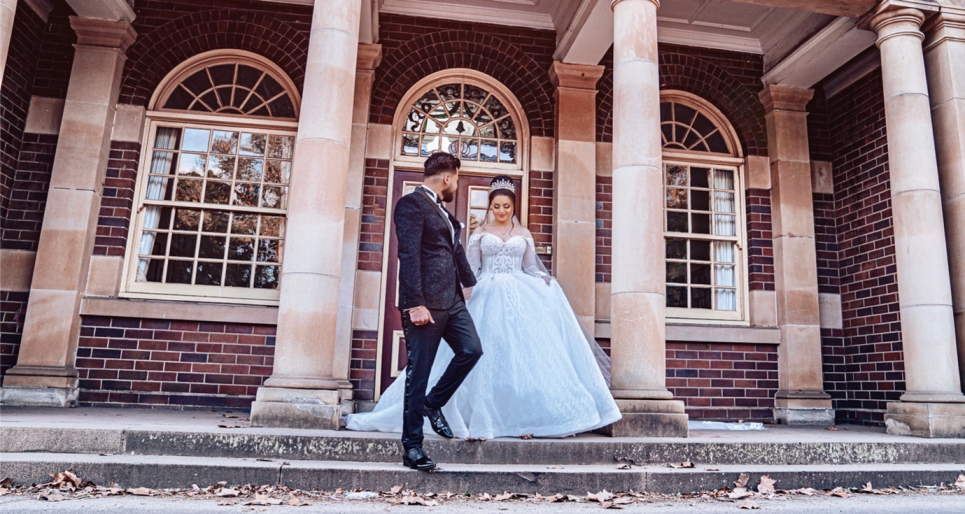 Adding inclusivity
For ShooTime, it's also about giving back to the community, especially when the pandemic has severely impacted the wedding industry. With wedding ceremonies under strict pandemic-related protocols, planning a wedding shoot can be an intricate affair. Giving back, however, always helps.
"ShooTime provides support to the local community by creating unique community identity. For instance, we support a Mandaean local community and provide them with free of charge service for any traditional ceremonies that come along with the wedding," explains Alsaboory, adding that they also provide volunteer opportunities to youth and students to "build their skills, knowledge and practice practical training." ShooTime also has access to professionally trained staff from Assyrian and Arabic backgrounds to service the local community to avoid language barriers.
Alsaboory is well aware of the growing demand for professional wedding photography, making expansion inevitable. In the future, ShooTime plans to open branches in different locations based on their clients' distinction. "We are now in the process of expansion intending to double our equipment as we are receiving more than three weddings in a day. I see my business growing with outlets all over the world," he says.