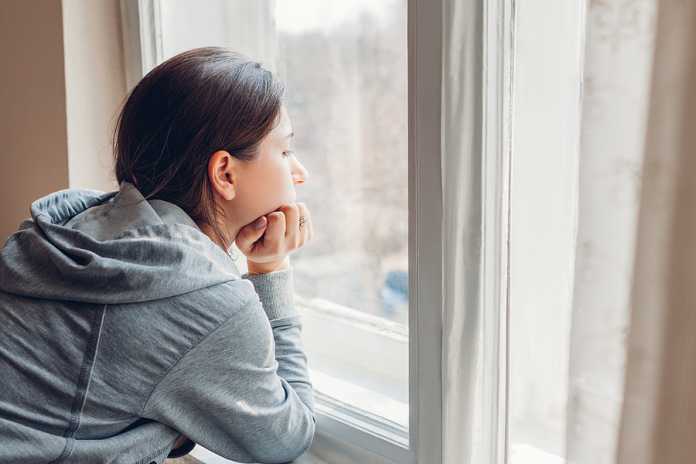 Entertainment is a necessity that drives us to do something better and productive while giving us a much-required break from our day-to-day stressful life. We need that window to get the fresh whiff of air and get ready to face the world once again. But this productive cycle received a major halt due to coronavirus pandemic.
A few months ago, no one even dreamt to have such a deadly virus living among us that would drive our life and will leave an impact on us drastically. But this is the harsh reality, where we all are impacted badly by this virus, where it's not just our daily lives, but the global economy has also left crippled.
In such a tumultuous condition, when everything around us is facing the heat of this virus, how is it possible to get entertainment dosage served to us?
Hmm, it is a very valid question, that needs to be answered, as the entertainment industry has received the backlash of the virus as well. But you don't need to lose hope, as technology interwoven within the mobile apps, has redefined this industry for something better. If you are wondering that how can that be possible to relish entertainment amid this disturbing condition, and what are the factors that are even helping this industry to thrive? Then this post is definitely a MUST-READ for you.
This post uncovers some of the most innovative ways in which the entertainment industry is bringing a revolutionary change in the entertainment industry. Let's read ahead…
Streaming is IN
Thinking to catch a movie with friends and family over a weekend in a movie hall, is out of the question due to the virus, and there is no confirmation, till when this situation will go on. But this does not mean that we need to shut our doors completely to the entertainment, as it is an integral part of our lives, and living without it can only dump us into unknown sorrow and depression. Henceforth to come out of this stress-bubble, the dosage of entertainment is MUST.
With the on-going issues, it is not a feasible approach to get entertained out of the home, but this is where technology has paved a way for us, and let the streaming services to bring the entertainment home. This has not just helped the users to watch their favorite movie, new release, new series just right through their mobile phones, but also has helped different people associated with the filming industry to retain their jobs.
Music Industry is creating a difference 
Music is the soul for food and brings serenity and calmness to our already stressed-out mind. And when it comes to addressing the stress in the current pandemic time, then nothing soothes the soul and mind than music. No doubt the live-concerts and music shows or Coachella had their own funk and taste to be relished, but as COVID-19 is spreading widely across the world, it is very necessary to get entertained by the musical notes, through music streaming apps.
Music brings us relaxation and gives us a reason to forget the stress caused due to the virus outbreak, and think of that uncertain future. And gives us a new strength to deal with the uncertainty with a positive mindset and inspire and ease the pain. This ensures music companies to invest more on the streaming music apps and create generating the revenue out of it.
Video gaming popularity is growing HIGHER
Indeed, video gaming is one of the most benefited industries amid COVID-19 as well, and it goes without saying but the market for the video-game has tripled the size of the Hollywood box office worldwide. As people are more inclined towards finding the engaging resources to keep them engaged, and games meet those demands. This GEN-X craving for entertainment through gaming is going to stay flourishing even after the pandemic ends, as new technologies integration in the gaming environment is creating a much immersive experience to be created.
TV industry is turning digital
The pandemic pulled the plugs around the world and completely put a HALT on live sporting, music, or other events, and sadly the TV industry is also not immune to it. It has been reported that actors and other staff have suffered a lot due to the pandemic, where their regular shootings were stopped and the revenue generation cycle had to take a back seat. Well in this run, the integration of technology, letting actors shoot from their homes, and use other channels to showcase her talents or engage the audience has seen a sudden spike. As the coronavirus pandemic has forced people around the world to stay inside, and streaming through the major service providers. Now producers and major studios are considering to chuck away the traditional release windows, and making their films get released on the steaming channels to earn the revenue, which is indeed a hard thing to earn amid this virus outbreak. This enables the actors also to act under the safety measures and get paid and let the function of the TV industry to run smoothly once again without facing the brunt of the virus.
The Bottom Line
As the world is trying to get a hold back onto its lost charm of revenue, the entertainment industry is also finding its niche to pull back the audience to its different platforms. However, there is a report suggesting that it would turn worse for the entertainment market, but this where the digital approach has brought a silver lining as well. Bringing a new ray of hope for the broadcasters to try their hands on different sources and mediums to win back the interests of their audience. 
Remember, every possible industry in the world today has received the impact of the Coronavirus pandemic, and sooner you would be embracing the changes, you would get stronger chances to thrive during and after the pandemic as well.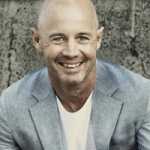 Shaun loves telling great stories about technology. In his spare time, he loves exploring new technical trends and mesmerizing his loved ones with his culinary skills.