Below is a list of the top and leading Pain Management Doctors in Perth. To help you find the best pain management doctor located near you in Perth, we put together our own list based on this rating points list.
Perth's Best Pain Management Doctors:
The top rated pain management doctors in Perth are:
⦁ Dr Anthony Lewis – Zing Physical Therapies
⦁ Dr Malcolm Rudd – Leeming Chiropractic Centre
⦁ Dr Matthew Farrugia – Perth Chiro Centre
Zing Physical Therapies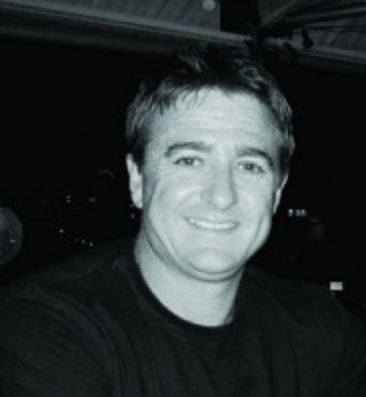 Dr Anthony Lewis enrolled in the Chiropractic program at Murdoch University, which he completed in 2008. This gave him an extensive knowledge of the skeletal and neural systems. In 2009, he established Integrative Chiropractic, which has recently been renamed Zing Physical Therapies. Through nearly two decades in the Physical Therapy profession, he has always sought to provide clients with a truly holistic treatment and management health program. As a highly qualified practitioner with an intimate knowledge of chiropractic, osteopathic, physio and massage, Anthony services are sought after, with many of his clients coming from quote a distance to be treated by him. This includes people of all ages, who seek gentle, safe and effective treatments and pain management and wellness care beyond the appointment.
Products/Services:
Pain Management, Well Care Programs, Cranio-sacral Therapy, Myofascial Release, Massage, Chiropractic
LOCATION:
Address: Mt Hawthorn, 169 Scarborough Beach Rd, Perth WA 6016
Phone: (08) 439 825 608
Website: www.zingpt.com.au
REVIEWS:
"Anthony's skills to heal with his hands go beyond a mere professional interest, he has a gift that uses to give relief to his clients while targeting their problem from the core, not as a temporary solution to their pain. I wouldn't trust nor waste my money going to anyone else." – Vivian Q.
Leeming Chiropractic Centre
https://www.facebook.com/leemingchiropractic/photos/a.691385057580211/2335651813153519/?type=3&theater
Dr Malcolm Rudd was a graduate in the Royal Melbourne Institute of Technology University in 1993. He worked as an associate for three years with the chiropractor that had helped me in high school. He then worked as an associate for another chiropractor, and in 1999 he purchased this Leeming practice and have continued to practice there to this day. He have served my profession for 6 years on the State Chiropractors' Association of Australia, Western Australia Executive, starting as treasurer and then serving two terms as Western Australia State President. He received the Chiropractor of the Year in 2008. He decided to stand down as State President in 2008 to move into the next stage of his chiropractic life. He is a professional mentor and coach for other chiropractors around the world. He continue to practice four days per week, and have expanded my team with another excellent chiropractor.
Products/Services:
Sacro Occipital Treatment, Thompson Terminal Point technique, Chiropractic Therapies
LOCATION:
Address: 68 Farrington Rd, Leeming WA 6149
Phone: (08) 9310 3352
Website: www.leemingchiropractic.com.au
REVIEWS:
"Malcom is very professional and knowledgeable. Reception staff are very welcoming and generally efficient."- David H.
Perth Chiro Centre

Dr Mathew Farrugia is the owner and sole chiropractor at Greenwood and Wembley Downs -Perth Chiro Centre Clinics. When deciding to open his clinics, he wanted to have a point of difference from other chiropractic clinics. He understand the importance of your health and he is experienced in treating a wide range of painful musculoskeletal symptoms including; back pain in pregnant patients, low back and neck pain; neck related headaches, back related hip and knee pain. He is also experienced in Chiropractic Care, Dry Needling, Myofascial Release Technique, Graston Technique, Deep Tissue Therapy, Trigger Point Therapy, Core Stability and Rehabilitive Care.
Products/Services:
Neck Pain Relief, Lower Back Pain Treatment, Disc Bulge, Chiropractic Therapy, Elderly Chiro Care, Bursitis Treatment, Tennis Elbow
LOCATION:
Address: 136 Weaponess Rd, Wembley Downs WA 6019
Phone: (08) 9341 3002
Website: www.perthchirocentre.com.au
REVIEWS:
"Perth Chiro Centre is the first Chiro I've been to, and I was a bit unsure going in. My Chiropractor Matt made me feel really comfortable and at ease. He is really honest and open, and discussed what my treatment plan would be first, and what he hoped we could achieve. My doctors told me I had sciatica caused by a bulging disc in my back. Matt didn't think that was the case after my consultation and treated my hips instead. After a year and a half of constant pain and no improvement, a few weeks with Matt and I have seen considerable improvement and significantly less pain. Don't listen to the scaremongering around Chiropractors, just find a good one like this one!!" Kim M.