Thinking about upgrading to a new lounge? The modular sofa is a stylish, long-lasting and multi-functional option that suits both apartment dwellers and country house residents alike.
The increasing popularity of open plan spaces and flexible interior designs has led to modular couches becoming pretty trendy. Head on over to one of the gorgeous showrooms at Desired Living to pick out a sofa that is perfect for you.
Places to shop for a modular sofa
Here are 3 of the best places to shop for a new lounge in Australia:
What is a modular lounge?
Also known as a 'sectional sofa', the modular couch is a highly versatile and comfortable piece of furniture. Unlike traditional couches, modulars are made up of a number of individual pieces which can be separated or joined to create a customised couch at the user's whim.
They can also be designed to include elements that match your needs or lifestyle, such as by adding cup holders or chaises. And of course, they can be modified to create a range of shapes, like the L or U shape, to fit into specific areas or rooms.
Advantages
Some of the perks of a modular sofa include:
Customisation
Being able to change the size, shape and function of your sofa whenever you want is one of the biggest benefits of getting a modular lounge. Simply move the individual parts around to get your desired outcome. They are also available in a number of colours and styles, from brown leather to bright pink synthetic fabric, so you can easily create the couch of your dreams. You can also add on special features such as storage units and recliners if desired.
Long-lasting
The fact that you can choose a timeless style like leather means that your couch could last for years on end without going out of fashion – or wearing and tearing. Being able to adjust the sofa to meet your changing needs also ensures that you don't have to get a new one in 5 years' time.
Its ease of modification also means that you can keep it when your life circumstances change. If your family grows larger, simply add an extra piece or two. If your kids move off to the city for uni, just take a piece out. These sofas are also very easy to transport when moving homes compared to normal couches.
Range of sizes
Modular couches are also available in a number of different sizes; so whether you want a small 2-seater for your tiny house or a long 8-seater for your guest room, your wish is your command. You can also break up a larger lounge to fit around a fireplace or table. Putting your couch away from a wall can help to make a room feel larger and more spacious, whereas putting a rug underneath it makes it feel more intimate.
Comfortable
Few things are more important than comfort when it comes to couches – they are often the first thing we land on when we come home from a long day at work, so it is important that they feel good. Thankfully, modular sofas are the epitome of comfort, allowing you sit up straight, lie down (because they are so long and open!) or simply put your feet up! Throw on some cushions and a soft blanket to top it all off.
Change the design of a room
Whether you are bored of your current set up or just want to separate your living room a bit more, modular sofas can help. They are a great solution for giving yourself and your guests a bit of privacy.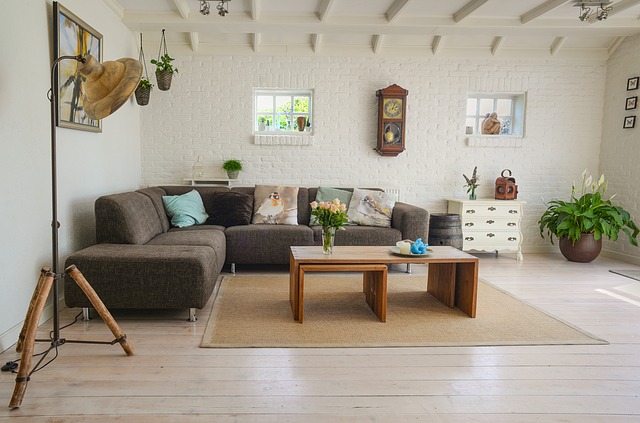 Things to consider when buying
Before making a purchase ensure that you have considered the following:
Measuring your space
It is important that the measurements of your space are correct when planning your design so that the sofa fits nicely. Before heading into the showroom, make sure you have measured the maximum dimensions that your lounge can be. Keep in mind the measurements of your doors, fixtures and skirtings so that the sofa will fit inside your property. Once you have done this you can then draw your sofa design on paper and write down the dimensions.
Reclining and inclining lounge
You will also need to factor in clearance space when selecting a reclining or inclining option. This is because when you use these features the back and front of the couch will extend, potentially hitting the wall if you don't give yourself enough space. Keep in mind that incliners look better in open plan rooms due to the back looking neater.
Headrests
You can also add an adjustable headset to your modular sofa if desired. This can be adjusted to go either down or up to make your experience more comfortable. You can also put it down when you aren't using it to make your space feel more open and roomy.
Maintenance
Depending on your lifestyle you may opt for a fabric or leather modular couch. Either way, it is important to keep your sofa looking clean and lovely.
Fabric
Probably not the best choice for pet owners or those with kids, fabric can be maintained by keeping it out of direct sunlight, cleaning up spills with some baking soda, and regular vacuuming. Covering it with a throw can help, too, as can keeping food and drink away from it.
Leather
Leather sofas can be kept looking their best by wiping up spills with a damp cloth, vacuuming regularly and treating it with a quality leather conditioner once every 6-12 months. This will keep the leather supple and soft. Avoid conditioners which contain wax or silicone as this may cause your couch to become permanently sticky.
Conclusion
Choosing a lounge can be a difficult decision, but the modular couch makes it much easier as it is an ideal solution for anyone who wants a long-lasting and customisable sofa. It is great for families who want to personalise their living room experience as well as single people looking for something small for their apartment. The wide range of styles, colours, shapes and sizes on offer makes it an appealing choice for many people.