Instagram boasts of over two billion active monthly users globally. This calls for every business's marketing mix to have an Instagram lead generation strategy in place.
Yet, numerous businesses struggle with the prospect of generating leads through Instagram.
But why is the platform important for you?
Almost 42% of Australians (above 13 years old) use Instagram and, with Australia being one of the biggest social media growth regions, the user base is likely to grow even further.
That said, like any other social media platform, generating sales from Instagram takes more than just posting content and using loads of hashtags. This digital-age platform requires businesses to create well-rounded marketing strategies for lead generation and sales.
In this post, I'm sharing the best strategies small businesses should use to boost their Instagram lead generation. But first, let's go through some statistics that will help you formulate your social media strategy.
On average, Instagram business accounts post 6 times a day of which 62.7% are photos, 21% are photo carousels, and 16.3% are videos.
Globally, Internet users aged 16 to 24 prefer Instagram to other social platforms like TikTok.
60% of Instagram's audience is between the ages of 18 to 34.
Only 10% of US adults seek news on Instagram. Furthermore, 42% of adults don't trust Instagram as a credible information source.
A survey by Instagram for Business revealed that 44% of Instagram users shop using Shopping tags and Shop tag features.
The above-mentioned statistics indicate that Instagram is the place where you can find Gen Z and Millennials. Hence, if your business deals with this particular segment of customers, keep reading this blog to find effective strategies that can fuel your Instagram lead generation.
Best Instagram lead generation strategies for small businesses
The following 6 Instagram lead generation strategies include four organic and two paid marketing methods.
Let's see the organic ones first.
1. Optimize your Instagram Business profile
Most Instagram users tend to check out the profile before following an account. Therefore, you need to make sure that your profile is an interesting reflection of your brand and makes a good first impression.
Use your brand's logo as your profile picture and write a compelling bio that tempts your profile visitors to follow you. Here are some other tips to optimize your Instagram business profile:
Use your brand name as the account name.
Select a relevant category for the page.
Write a catchy business description.
Mention your branded hashtags in your bio.
Add your website link in your bio.
2. Make the most of Instagram Stories
The most active brands on Instagram post an average of 17 Stories a month. The reason behind this being that millions of people view Stories every day.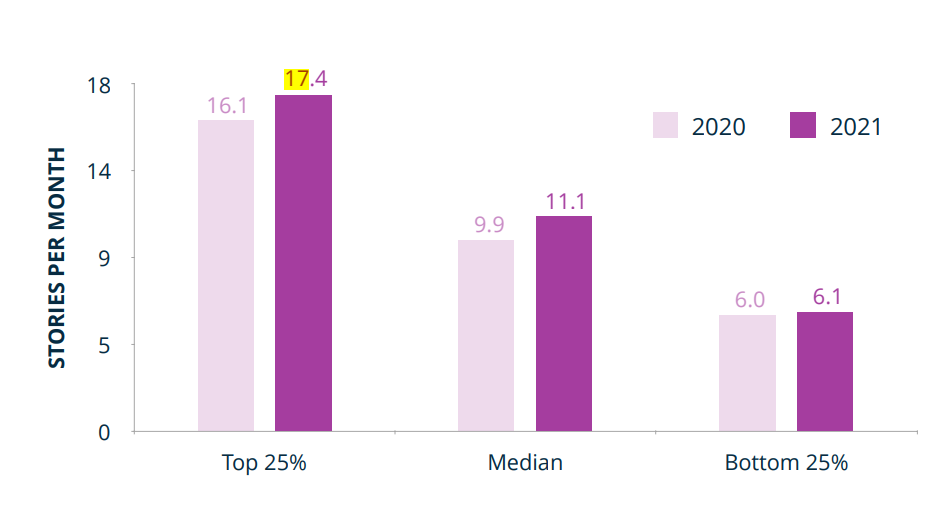 This makes them a great way to reach your target audience in an effortless and non-invasive manner.
Anyone who follows your brand would not mind knowing more about your story, what your brand stands for, how you work, etc. Click good photos and videos and use Instagram Stories to share sneak-peeks from your office, how your employees work, and other details that help them connect with your brand.
You can also use Instagram Stories to announce a new product, start a countdown for a product launch, or simply showcase your latest collection.
If your account has more than 10,000 subscribers, you're eligible to put a link to your Instagram Story allowing people to shop for the products they like. Here is how you can do that:
Create your IG story
Tap on the "Chain/Link" icon
Write a CTA and insert the desired link
Post your Story
For instance, note how the below brand has put up a Story to promote their dishes.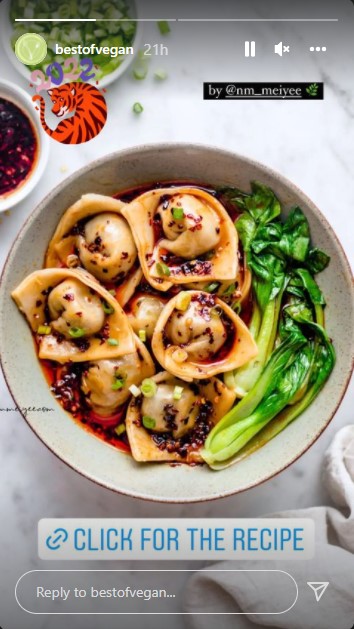 Frequency and value are the two main pillars of every Instagram content strategy.
An average adult Instagram user spends around 30 minutes a day on the app; and just like a billboard on the street, your brand should leverage the real-estate of their mobile phones. This is where the need to post on a daily basis comes in.
If you don't have the bandwidth to open the app and post content on a daily basis, you can use tools for lead gen and Instagram automation like Buffer and Publer to schedule your content.
Posting valuable content enables your brand to earn credibility and trust among your customers.
Most brands are tempted to post promotional content in an effort to increase Instagram lead generation but mark my word, it seldom works. Keeping the promotional content ratio low will surely boost your credibility, resulting in more sales and customer trust.
You should know your audience in order to create content for them. Analyze your followers every two or three months to get Instagram insights and understand what works for them and what doesn't.
Also, it's beneficial to use hashtags in your posts to reach a specific audience, other than your followers. It is because many Instagram users explore hashtags in their hunt for new content. Some users also explore hashtags to search for products.
4. Engage with your audience
Engaging with your audience is the most effective way of growing your Instagram account as it helps you connect with your audience better. You can respond to their comments, ask them a question, or find other ways to strike a conversation.
Instagram Stories are especially effective as they can be interactive by use of stickers for polls, Q&A, and more. Many brands also use direct messages and comments for Instagram lead generation, so you can try that as well.
An effective Instagram lead generation strategy should include a collaboration with influencers.
While it will certainly take you a while to build your brand on the platform (if you haven't already), the already established and authoritative influencers on the platform are the best bet for you to increase followers, customer trust, brand image, and sales.
Find out the most popular content creators and bloggers in your field and reach out to them for a collaboration. Generally, influencers themselves seek brands to collaborate with, so it shouldn't be tough. However, there will certainly be a cost of association.
Here are a few ways through which you can collaborate with Instagram influencers for lead generation:
Product reviews
Put up links to your website in their Stories
How-to posts
Instagram Live videos
Promote your products through Reels
6. Leverage Instagram ads
Using Instagram ads is the fastest and easiest way of getting your content to a broad audience. The best thing about Instagram ads is that the process of setting up the campaign is straightforward and not as costly as other forms of advertising.
Both established brands and start-ups leverage ads for Instagram lead generation.
However, if your business profile doesn't have tons of Instagram followers, it is best to run ads along with organic Instagram marketing strategies. This will help with Instagram lead generation while simultaneously increasing your brand presence.
Final Takeaway
Use these six tips to boost your Instagram lead generation efforts and increase your followers as well as engagement. These are as easy to follow as using a good lead generation theme for WordPress.
My last but the most crucial suggestion is that when running a paid campaign on Instagram, always create a dedicated landing page where you'll direct the traffic from ads. Your landing page should be well-designed for mobile devices, as Instagram is mostly accessed via its dedicated mobile app.
So, what are you waiting for? Take the Instagram plunge and start generating leads today.