There are many important aspects of a business that helps it run smoothly – a well-thought-of process, skilled and proactive management and a great team of employees. However, there is one aspect that is much more significant than the others and helps run all of the mentioned departments efficiently – the cash-flow.
The cash-flow is indispensable for any business for it to function smoothly without closing in on loses. It maintains a lucrative flow of inward cash and expenses. The payments for maintaining a healthy cash-flow comes in from sources like investors' funding, payment made by customers, loans, interests from investments, etc.
Why is cash-flow important for any business?
Having a healthy cash-flow is very important for the proper functioning of any business. Basically, every single department of a business runs on cash. Here are some reasons why cash-flow is important:
Business process
Every business has a domain, the industry that it specialises in and deals with. It can either be related to products or services. However, this process also involves expenses, like purchasing raw materials, renting or buying equipment, etc. Hence, if there is in deficit in the cash inflow, there would be serious problems in taking care of the primary focus of the business.
Rent, lease and maintenance
The factory outlet or office space that your office is located in is either rented or leased. In both cases, you have to pay a certain sum of money to retain the right to occupancy. Even if you own the space, you have some maintenance to pay off in order to take care of certain utility bills.
Wages and salaries
Wages and salaries take up a chunk of the working capital any business has. However, there is absolutely no way this can be overlooked. Hence, with good cash-flow, the payments to employees can be made on time, without any defaulters.
Profit
And lastly, no business would survive if there wasn't enough profit for the owner to continue the operations. There is always a financial plan that every business has and it includes the anticipated profit or financial goal. A healthy cash-flow ensures that the financial goals and expected profit is met.
Reasons why your business might have the desired cash-flow
There are many reasons behind any particular business not being able to generate as much profit as expected. The biggest reason is the lack of a smooth and healthy cash-flow. However, if you understand the reasons why the cash-flow of your business is not in the best shape, you can be in a better position to find out a solution or work on the issue.
So, here are some reasons why your business might face a cash-flow deficit.
Bad debts
Bad debts are the primary reasons why your business would not prosper as much as you desire. It occurs when your debtors become insolvent or are unable to pay back the debts. Hence, such expenses have to be written off as permanent liability and mitigated from the working capital.
Illustration: If your business (XYZ) has a debtor (ABC) who owes you $50,000 to be paid over a span of a year. However, the debtor, after paying 20% of the amount and becomes insolvent. Hence, the remaining $40,000 gets into your liability books and may cause a great deficit to the working or trading capital. Now, if you run a small business, it might take you a long time to be able to mitigate the losses completely, thereby affecting the cash-flow.
Disorganised book
Maintaining accurate and detailed bookkeeping is indispensable. It helps you keep track of the income and expenditure that your business is dealing with.
Illustration: XYZ business doesn't have very strong accounting records due to lack of knowledge. Now, after a year of operation, the owner of XYZ wants to expand the business further and wants to apply for a loan. However, due to the lack of proper records of the invoicing and expenses, the financer rejects the application. This would hamper the growth by a great extent.
Lack of predefined credit terms
Often, while repaying creditors, the payment terms, tenure and time remains undefined. Hence, due to the lack of a predefined term, the payment has to be made at an inconvenient time. This might throw your working capital and financial plans off track.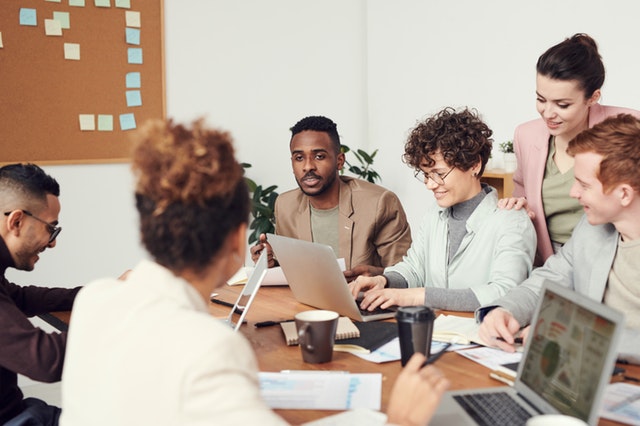 Illustration: You owe $10,000 to ABC, your creditor, which you plan on repaying in two months' time. However, due to the lack of a predefined and mutual repayment tenure, ABC asks you to pay up the dues in just a month. This will affect the cash-flow in your business.
Failure to make cash-flow forecasting
Making financial plans and forecasts is very important in any business. However, if you fail to make realistic forecasting and expected in-flow of cash, you might end up having a crunch in the finance.
Drawbacks of having a bad cash-flow
Having a negative or undesirable cash-flow can impact your business by a great extent. It can
Disturb your working capital
Affect your invoice payments
Defaulter salary payment
Make the business ineligible for loan approvals
Decrease profit count
How can small business financing help you curb the issue or mitigate the losses?
If you get into such a tricky situation, it would be wise to opt for a small business loan. Such loans are easily approved and can be very helpful for you to get your cash-flow back on track by mitigating the unforeseen deficits.
Some examples of small business loans that can help you be in control of the cash-flow are:
Unsecured business loans to strengthen your cash-flow. They do not require security collateral.
Invoice financing, if your debtors are slow to pay up the debts.
Line of credit, if you want to make day-to-day purchases but don't have sufficient working capital or cash-flow.
Business equipment finance, if you want to expand your business by purchasing newer plant machinery and equipment.
Irrespective of what situation you face due to the lack of a healthy cash-flow, small business loans can help you mitigate the losses and do-away with the hold-backs.