As the saying goes, your employees are your organization's most important asset. In healthcare organizations, hiring the right people sets the foundation for success in terms of required care standards and outcomes. 
In particular, the recruitment process in healthcare requires special attention because of the nature of the work. For example, medical care and nursing, along with other patient-facing roles, involve a lot of hands-on work and interaction with people. 
With the aging population and demand for healthcare professionals likely to grow over the coming decades, healthcare organizations might find themselves competing for the best talent. Given this, mastering a few strategies for getting your hiring right could give you an edge when finding and selecting candidates. 
Not hiring the right person could lead to higher turnover, additional retraining costs, and poorer outcomes for the organization as a whole. So, regardless of the role, the following five strategies will go a long way in helping you hire the best possible candidates. 
Use talent acquisition technology
Talent acquisition technology — including applicant tracking systems, testing software and candidate relationship management platforms — can save you time and enable you to review candidates more accurately and effectively. 
Using the right tools also helps you effectively reach your desired candidates. For example, if you're searching for graduates and candidates for more junior roles — likely to be Millennials and Generation Z — mobile-friendly searches and mobile-optimized sites are essential.
Additionally, integrating tech tools with your applicant tracking platforms can streamline the process, supporting more detailed metrics, reduced spend, and making it easier to organize and assess candidates. 
With a powerful applicant tracking system, you can also successfully manage candidate pipelines and quickly source from an existing pool to fill new positions, saving you from conducting the full recruitment process again.
Demonstrate why you're a great employer
Working on building a compelling brand as an employer helps you attract the best talent. Employer branding requires no specific outreach to candidates but can enhance your appeal to prospective candidates when you're recruiting. 
Check what your competitors are doing and offering — including benefits, mentoring and training, and flexible work arrangements — and dedicate a budget to employer branding so you highlight company culture and benefits to candidates.
For example, you might want to send staff to local health seminars and send HR teams to career fairs at educational institutions, in addition to developing a strong content strategy for your websites and social media profiles, where you can share compelling stories about your workplace.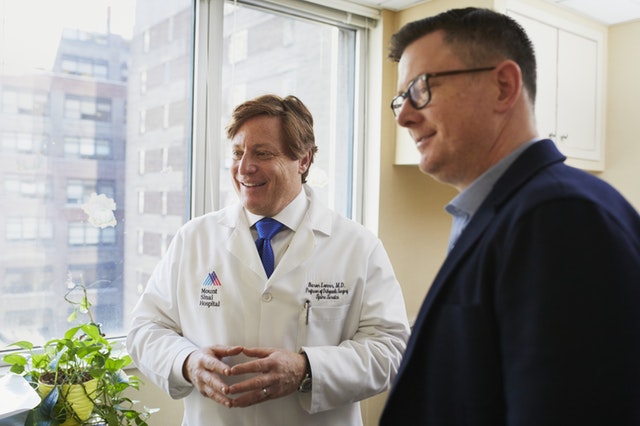 Nurture candidate pipelines
Explore and make use of different candidate pipelines like internships, which give you extensive insights into candidate suitability and let you assess employee fit with your organization without committing to hiring.
Similarly, campus recruiting programs provide your organization access to a large applicant pool while solving the common healthcare-recruitment challenge of high qualification requirements, even for junior-level roles.
Holding information sessions for future candidates at schools, training colleges, and universities is another way to increase your candidate pipeline. Other pipelines to explore include referrals, runner-up candidates, and groups like professional associations and volunteer organizations.
Look for the right skills and qualifications
Along with experience and personal qualities, skills and qualifications are some of the most important factors to consider when hiring in healthcare. Whether the role is in nursing, administration, psychology, or another area, having the right qualifications can demonstrate the candidate has the requisite skills and knowledge to fulfill the requirements of the role. 
In addition to checking candidates' qualifications, you can identify whether they have the necessary skills by reviewing their previous experience, testing and interviewing them on their knowledge, and conducting reference checks.
Assess candidates for soft skills
Given the level of patient interaction and hands-on work, healthcare roles typically require soft and hard skills. For this reason, it's important to integrate soft-skill criteria into your recruitment process so you have the best chance of recruiting well-rounded candidates. Desirable soft skills could include communication, adaptability, patience, confidence, and empathy.
Consider the most valuable soft skills for each role and prioritize these equally with hard skills. Additionally, use behavioral and scenario questions to more accurately evaluate candidates' soft skills during the interview process.
Sourcing the best candidates in the healthcare sector
As the population ages and demand for healthcare services increases, the healthcare sector will likely play an even more vital role in our communities. One possibility is talent and skill shortages, which could see healthcare organizations competing for skilled employees. 
If you're an employer in the healthcare sector, you'll want to take proactive action to address this, by refining your recruitment strategies so you can secure the best hires.
Ultimately, sourcing the best candidates might require a degree of compromise — balancing what the role requires with what's available in the job market. However, if you apply these strategies, chances are you'll end up with a candidate who more closely matches your requirements.