Are you wondering what to do on your holiday? Going for high altitude trek in Nepal may be just the thing you might like. Host to some of the breathtaking Himalayan range, trekking in Nepal can be something your bucket list is missing. Nepal is the home to some of the highest peaks in the world. And if you like to witness some of the natural beauty of Himalayan range, you must visit Nepal for once in a lifetime.
Talking about the trekking route in Nepal, the Everest Base Camp trek is everyone first choice. Every year hundreds of thousands of the trekkers from all around the world visit Nepal to experience the thrill of trekking in Everest base camp. However, if you are in a limited budget, you can still find some of the great if not even better alternative for your trip plan. Here are the top five Himalayan trek circuit within the budget.
Annapurna Base Camp Trek
Annapurna Base Camp trek is one of the famous trek routes of Nepal. It takes you to some of the breathtaking places in Nepal. You will witness the panoramic view of Mt Annapurna, which is one of the top ten highest mountains in the world. In this trip, you pass through Machhapuchhre base camp to Annapurna Base Camp. It is one of the highly praised and budget-friendly treks in the Annapurna region. You will view some of the fantastic views of high altitude scenery and wildlife flora and fauna.
Mardi Himal trek
If you are short in budget and time, then try going for Mardi Himal Trek circuit. It is one of under-rated trek circuit in Nepal. In this trekking route, you will witness some of the magnificent views of Annapurna and Lamjung Himalayan range. Mardi Himal trek is less crowded, allowing you to get less distracted in your trip. The trip starts from the beautiful city of Pokhara to the Mardi Himal base camp. If it is the first time of trekking, then there is no better option than Mardi Himal Trek.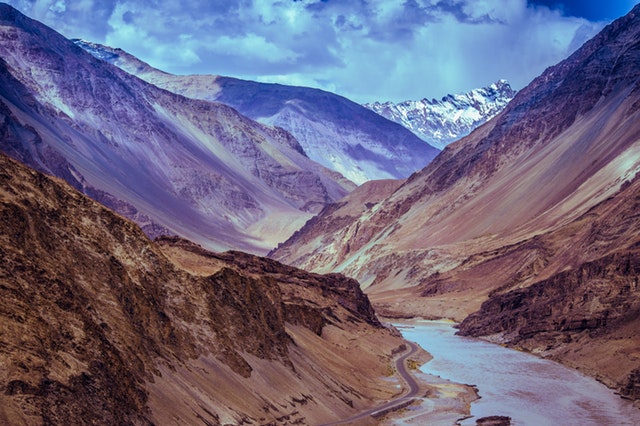 Manaslu Trek
Manaslu circuit trek is becoming one of the popular trekking routes in the world. Many trekkers and traveler are visiting Nepal, especially to trek in Manaslu circuit. The uncharred route of Manaslu trek provides you with some of the splendid views of Himalayan range like Mt Manaslu, Mt Annapurna, and more. The trail is surrounded by a stunning forest of Juniper, Oak, Fir and Rhodendron Trees. It is 17-days trek which comes with a fair share of hardship, but you will have opportunities to see some of the rare sights of the Himalayan range.
Annapurna Sunrise Trek
Annapurna Sunrise Trek is the best short trekking circuit of Nepal. It is an alternate course of the Annapurna Base Camp trek. If you prefer trekking only for 7 or 8 days, then Annapurna Sunrise Trek is the one for you. The trail passes through some of the beautiful places like Tikhedhunga, Ghorepani, Poonhill, Tadapani, Ghadruk, and Nayapool. You will have the pleasure of witnessing magnificence sunrise view from Poon Hill. Beside Poon Hill, you will have a beautiful view of the famous mountains like Dhaulagiri, Annapurna, Himchuli, Machhapuchre, and others.
Khopra Danda Trek via Poon Hill
Khopra Danda Trek is the newest addition of trek route of Nepal. If you want to conquer some of the untouched and untainted course of Annapurna region, then visit Khopra Danda circuit trek. The trail starts similar to Annapurna Base Camp Trek until Ghorepani Pool Hill. You will pass through the gorgeous view of snow-clad mountains like Machhapuchre, Dhaulagiri, Himchuli, Annapurna, etc. The hiking of Khayer Lake is another highlight of this circuit. If you are in budget, then Khopra Danda Trek is one of the best options for an adventurous trek.