It is said by every fashion expert that every lady must have a proper little black dress in their closet. Popularly known as LBD, it can save one in any crisis because one can wear them in a lot of occasions. They are effortless and once worn it makes one look beautiful.
But before buying little black dresses, one has to see which buy can be perfect for them. Here are a few things to be taken into consideration.
Match the body shape
This is very important because each woman has a different body shape. Though they may look same but they are actually different when it comes to body shapes. So, wearing the same dress may not do justice to all. There is nothing called a ideal body type though. Everyone can wear an LBD because there is one match complementing every body type. One just has to ensure before buying that dress whether it is complementing the body type or not. Flattering the body shape is what matters the most. If one has wider hips then they must go for a hip hugging dress. In case of a broad shoulder one has to go for wider straps. If one has a small upper portion of the body then one can choose a V neck dress. One can also go for peplums when it comes to LBDs. This is the type which matches almost every body shape and one can easily choose them to be on the safe side.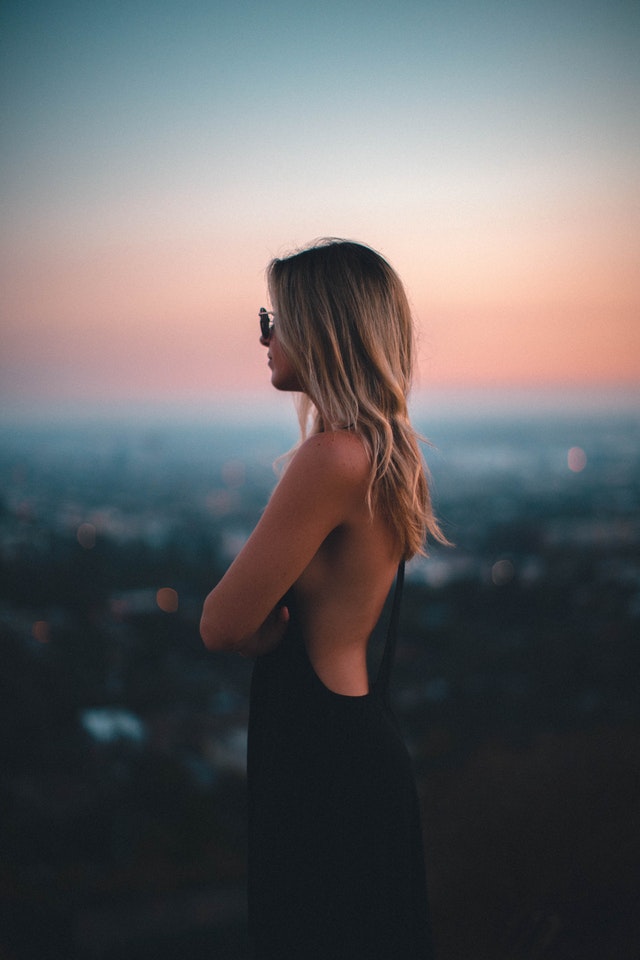 Give attention to the problem areas
There are certain problem areas in the body that one cannot avoid. So, when one is choosing an LBD, one must see whether the dress is covering those problem areas perfectly. If yes, then one must grab that dress soon. Always choose a dress that accentuates the perfect curves of the body and covers up the curves which are not so perfect. One must not go by the latest style and trend that is running in the market when they are choosing a little black dress. One must remember that this is something which will never go out of fashion and one must wear the design that go well.
Complement the personality
A dress that uplifts the personality is the right dress for a person. So, one must not spend money on those dresses which do not complement them at all. Do not go by the latest fashion trends but one must follow that what suits them. In case of an edgy personality, one can go for a little black dress, which has a bit of a flare. To be on the classier side one can go for a pencil dress that goes below the knees. In case one wants to attend a cocktail party or something like that, one can go for dresses that are V neck and a proper flare. But in case of a formal or a semi-formal event, the length of the dress should be below knees. An A line cut dress is more apt in case of an office party.
Find the perfect texture
Choosing the right material for a dress is also very important. One can go for a satin dress if it can accentuate the curves. There are other soft and stretchy materials available that can fit any type of body perfectly. Silk dresses are also very beautiful. One can wear them in a high end party to flaunt the shine and shimmer. In summer one can pick some cotton LBDs because they can not only provide the comfort according to the weather but it also remains easy on the skin. But yes, always remember that cotton dresses are mostly for casual outings and not for parties.
Comfort is the key
No matter what, the dress has to be comfortable. One should be able to wear that dress for how many hours they want. Depending on the comfort level one must choose an LBD. One can see the JJ's house collection to get a fair idea.
It is advised by the fashion experts that the colour black itself is worthy of flaunting. Hence, one must not look into a lot of sequins or designs embedded on a dress when they are looking for an LBD. One must give more importance to the shape than the design part of the dress. The simpler the black dress is, the more beautiful it looks like on a woman. Also a simple dress can be matched with any accessories, bags and shoes and so it is easier to carry them off as well.
It is okay to stretch the budget when it comes to a little black dress. These dresses are worth the money as one can easily wear them in more than one occasion. Also, they are durable dresses and so one can flaunt them easily for many years.