Fashion is always evolving. Every year there is a new and interesting style or trend. This is especially the case for women's dresses. Take a look back even a couple of years ago, the style and trends are certainly different back then to what they are now.
If you are looking for the best dresses for women this year, then you have come to the right place! In this blog we will take a look at 7 of the best dresses in 2017. These dresses are in fashion and no matter the occasion, you will find a dress that will suit.
1. Shift Dress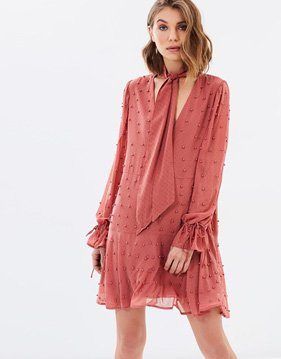 Shift dresses have certainly come back in style again. This type of dress tends to not have any elastic waist and sits loosely on your body. They can come in many different colours and patterns so you can find a shift dress to suit no matter the occasion. Shift dresses will almost always be short in length. Originally, shift dresses where sleeveless, however as fashion changed, you now see shift dresses with short or even long sleeves.
An example of a shift dress from The Iconic:
2. Wrap Dress
Wrap dresses tend to have an elastic waist band, and as the name suggests, the dress wraps around your body tightly. These types of dresses tend to be very flattering, no matter your size or shape. Wrap dresses can come in any colour or pattern and they can be short or long in length and include long sleeves or even no sleeves.
An example of a wrap dress from Boohoo: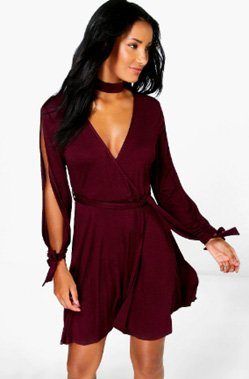 3. Midi Dress
Midi dresses sprung into popularity a couple of years ago and have only becoming more prevalent ever since. A midi dress (as the name suggests) is not a short or a maxi dress, it is in the middle! The length is usually half way between the knee and ankles. Midi dresses can be tight or loose fitting, perfect for day or night.
An example of a midi dress from Miss Guided:
4. Sequin Dress
This type of dress is certainly fairly new in fashion. Who doesn't love a good sparkle? Sequin dresses come in any form or shape, the one thing it has to have is sparkles! They can be any length or shape, so long as it has sequins. If you like to add a little bit of flair to your outfit, sequined dresses are certainly the way to go, no matter the occasion.
An example of a sequin dress from ASOS: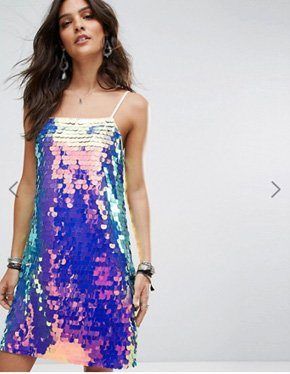 5. Jumper Dress
Why wear a jumper as a jumper when you can wear it as a dress! This is certainly one of the most untraditional and fashion forward dresses on this list. You either love or hate jumper dresses. As the name implies, a jumper dress is simply a longer version of a jumper that women can wear as a dress.
An example of a jumper dress from Pretty Little Thing:
6. Blazer Dress
Blazer dresses are perfect for the working girl. Think of the style and shape of a typical blazer, but in the form of a dress. Blazer dresses come in all different colours and patterns. They tend to be short in length and have long sleeves.
An example of a blazer dress from Miss Guided: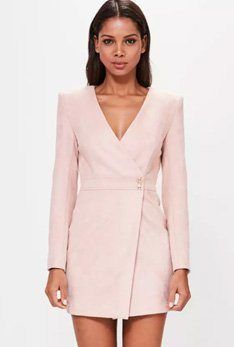 7. Lace Dress
Lace dresses have certainly come back in style again. Lace is perfect for any occasion, day or night. Lace dresses include a large variety of style and shapes and tend to be flattering on almost every body. No matter your own personal style, you will be able to find the perfect dress with lace on it.
An example of a lace dress from ASOS: