Are you in the mood for a style update? Visiting a Japanese hair salon like Planet Hair may be exactly what you need! Japanese studios are a great alternative to Western ones as they often provide better customer care and more unique hairstyles.
This year's hairstyle trends include Scandinavian blonde, lobs, pixie cuts, and the beachy blow-dry look. Give one of them a go, or try something radical if you're feeling brave!
This article explores everything you need to know about finding the perfect cut and style in Sydney.
What to look for in a salon
With so many options available, choosing a Japanese hair salon can be tricky – but it doesn't have to be. Some things to consider when assessing a salon include:
Pricing
It's essential to do your research and choose a hairdresser that fits your budget – there's nothing worse than going to a salon and realising that you owe them hundreds when you only brought along a $50 note! Give the salon a call before you go in to get a quote.
Location
Check that the salon you're looking into is at a reasonable distance from your location to avoid having to travel further than you need to. However, if you have the budget and want to go to a particularly high-end salon, the travel may be worth it for you.
Experience
While student-based salons might be cheaper, if you're not in the mood to risk a wonky cut you are best off visiting a hair stylist with plenty of years' experience in the field. The results are generally a lot better, though the reputation of the salon and stylist comes into play here, too.
Services
And of course, ensure that the Japanese hair salon offers the services you need! Some of the services you might be interested in (beyond a simple cut, colour and blow-dry) include: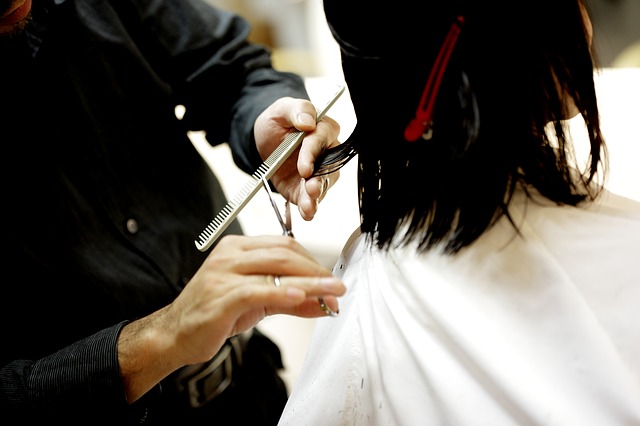 Micro mist hair treatment
If you're suffering from dry or brittle hair, considering using a micro mist conditioning treatment, which uses fine water particles to infuse the hair with conditioner. It helps the strands absorb more into its core, which results in a deep conditioning.
Shiseido hair straightening
This is a technique which permanently straightens the hair (at least, until it grows out!). It's perfect for people looking to trade their curls or waves for straight, smooth and silky strands.
Japanese air wave
Tired of your flat hair? A Japanese air wave can transform your mane into soft, voluminous curls. It harnesses the power of air to manage the temperature and moisture in the hair.
Digital perm
Alternatively, you can opt for a digital perm which uses heat technology to transform straight hair into lasting curls. A digital perm tends to last longer than a regular perm.
Henna treatment
Henna is a plant-based hair colourant. It's chemical free and natural, making it great for strengthening damaged hair. It leaves the hair shiny, full and healthy and can be a wonderful alternative to regular hair dye. It works well at covering grey hair and comes in red, brown, burgundy, blue and black colours.
Conclusion
If you're ready for a style change, consider visiting a Japanese hair salon – you might be pleasantly surprised by the results!