If you own a business, no matter the industry, you would want to move your business ahead, right? You want to grow your customer-base, your staff, and revenue.
Now of course, there are many options available that could help you do that. But I'm not here to discuss each of them. And besides, since you're reading this article, I'm assuming you've already decided which option you want to go with.
Online marketing.
But, before you can do that, you must have a business website. You'll also need to ensure that your business website is ultra-responsive so that your target audience can have a smooth experience while browsing. This is why you also need to hire the best people or the best company in web development services.
And mind you, web development is not an easy task. So, if you're serious about moving your business ahead, you should consider outsourcing your website development. There are already so many reasons why you should do it. And in this article, I'm going to discuss just that.
Saves you money (a lot of money)
Just think – if you hire website development professionals in-house, you'll have to consider many costs. Salaries, required equipment, office space and solid working conditions. Obviously, this can be expensive.
Outsourcing your website development, on the other hand, will save you a hefty amount of money since you'll be paying just for a specific job.
This means, you won't have to pay regular fixed salaries or spend money on hardware resources. All of those things can be handled by your outsourced technology partner.
More convenient
Employees tend to go on leave at different times of the year. And since we live in the era where businesses need to make rapid changes, it is almost necessary to have a team who will be there whenever you need them.
Now if you've hired the website development team in-house, it will be an inconvenience when they go on leave.
This is why it's better to go with the outsourcing option. Outsourcing companies employ at least 10-20 web developers. So, even if those developers go on leave, they always have an alternative available to take over your project for the time the assigned developer is on leave.
As a result, your website development project always stays on track and is delivered within the set time.
Less risk
99% of outsourcing companies are generally very careful in their daily operations. They set and meet their deadlines no matter what. And if you've already outsourced any kind of work in your past, then you know that most outsourcing companies are very punctual. That means, they adhere to their set deadlines.
But that's not the whole point. The best thing about outsourcing companies is that they offer quality services. That means, your business will not be at any risk at all when you outsource your business website development project.
Professional experience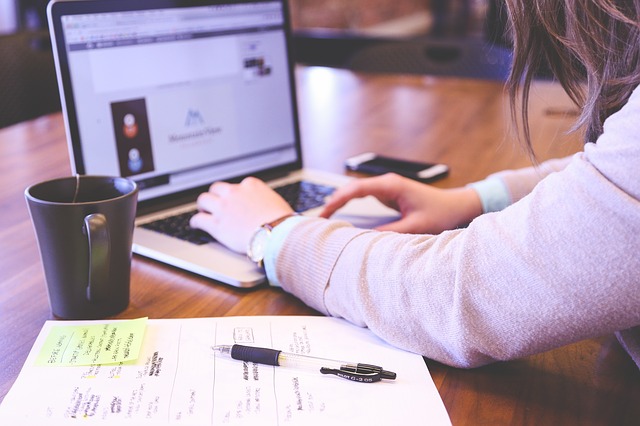 As you already know, experience matters a lot in any subject, field, or industry. You need experience to ensure that whatever you're doing, you're doing it right. And in web development, experience is an essential aspect.
Now, if you hire web developers in-house, firstly you won't be able to tell the difference between a good developer and a bad one when hiring. And the chances of hiring a bad developer are just as high as hiring a good developer.
So the question is, are you willing to take that chance when it comes to something really important to your business? Or, would you prefer to rely on professionals who have years of experience?
I think, the answer is quite obvious.
Companies that offer their services to be outsourced are more knowledgeable in this area. That means, they have the necessary competence to ensure that your website stands out from the competition.
Allows you to focus on business growth
To run a business successfully or to make a business successful, there are many things that need to be considered. For example, you need to make sure that you're serving your clients or your customers well. You also need to take note of inventory. And you also need to make sure that your marketing strategy is performing as expected.
But, if you decide to hire web developers in-house to develop your new business website, it can hinder you from concentrating on growing your business. That's why it makes complete sense to outsource your website development work. It saves a lot of time and energy, allowing you to focus on most important aspects of growing your business.
Back to you
Why pay more for the same skills, efficiency, and services that you can get for less (and with added benefits) with an outsourcing web development company?
Outsourcing is already a tested business model that has worked very well over time. Simply put, it is a strategic way of receiving professional services only when you need it.