The Feed is an Australian television show that covers news, current affairs, satire, politics and more. The show includes documentaries, celebrity news, interviews and more. The Feed is an award winning program with a number of prominent, award winning Australian journalists on staff. The show first aired in 2013 on SBS Viceland. Episodes of The Feed premiere every Thursday evening at 8.30 pm.
The show's current presenters are Marc Fennell and Jeanette Francis. The show was nominated for a 2015 Logie Award for the Most Oustanding Public Affairs report for a story called 'Ice Towns'. Guest reported, Lee Lin Chin was also nominated for Gold and Silver Logie Awards for her work on the show.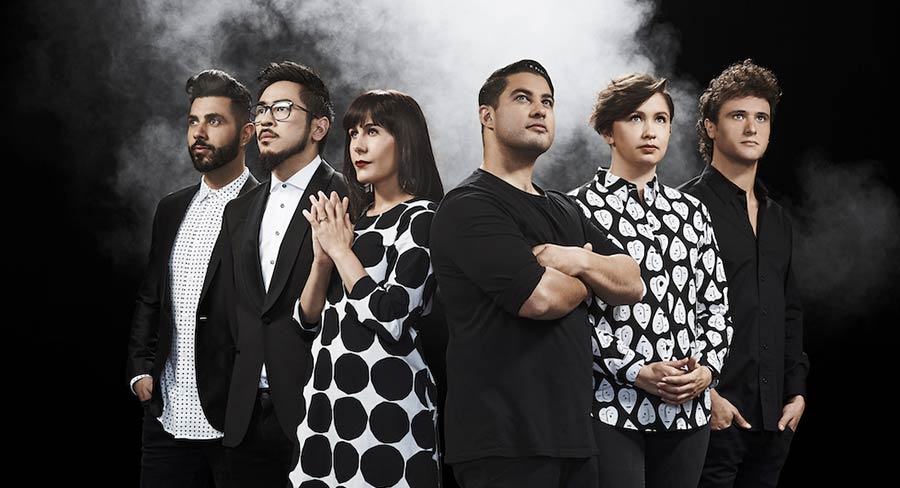 What is the premise of The Feed?
The Feed was developed by the former SBS director of News and Current Affairs, Paul Cutler who enlisted the help of pop-culture journalist Patrick Abboud. Together they pulled together a team of talented journalists and staff to help produce the 15 minute daily show. Nick Hayden was the first executive producer on the show and season one first began airing in 2013. Patrick Abboud, Marc Fennell, Jeanette Francis and Andy Park were the presenters on the show for the first season.
The length of each episode was extended in later seasons to a full half hour segment. The show features a mix of in-depth features, comedy skits and satire and news headlines. The show has featured several guest presenters over the year including Lee Lin Chin, Dan Iijc, Kirsten Drysdale, Lawrence Leung and Good Games Michael Hing and Mark Humphries. Andy Park left the show in 2015 for a reporter role on the ABC's 7.30, a current affair show. In 2016, Laura Murphy-Oates from NITV joined the presenting team. The show is uniquely positioned with a focus on diversity and the younger generation. The show is active on social media channels such as Twitter.
Journalists on The Feed
The show has had a number of new, up and coming journalists join the show recently, including award winning journalist Alice Matthews who has a Walkley under her belt.
Alice Matthews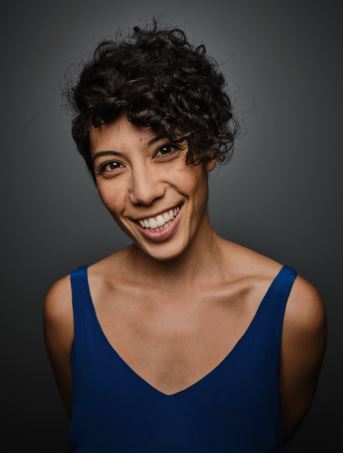 Alice Matthews left her role as a youth broadcaster on Triple J to join the show. She was a reporter and newreader on the show and won her Walkley Award for reporting on sex abuse in the medical industry. She has collaborated with the UN on two reports on protecting confidential sources and fake news.
Tania Safi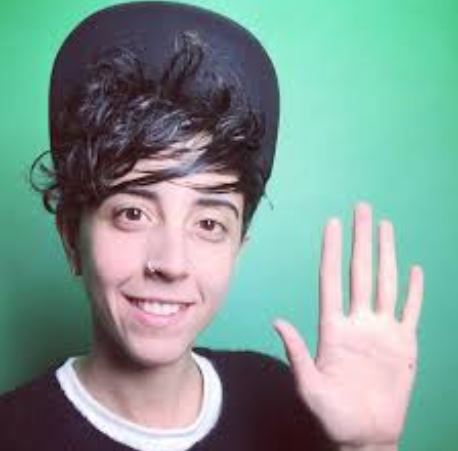 Tania Safi also joined The Feed as a reporter and producer after leaving her role as a Buzzfeed documentary maker. Tania Safi is popular on mediums such as Youtube.
Michelle Rimmer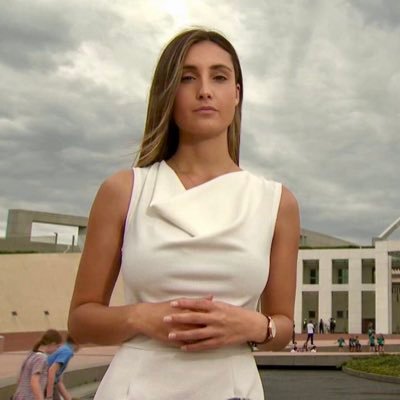 Michelle Rimmer is also a recent addition to the show; she started her career as a cadet for SBS IN 2016. She is known for being a cross platform journalist.
Rebecca Metcalf
Rebecca Metcalf a former documentary makes also joined the show as a shooter and producer.
David Maalso
Past MTV journalist, David Maalso joined the show as a shooter and editor.
The show prides itself on it young talent, giving emerging journalist a chance to develop their talent, create content and succeed at SBS. The show fits into an important niche in the Australian media landscape, delivering news, media and satire from a fresh perspective. The show also recently said farewell to Jan and Pat, who were founding members of the show. They left an impressive legacy behind on The Feed.
Jan Fran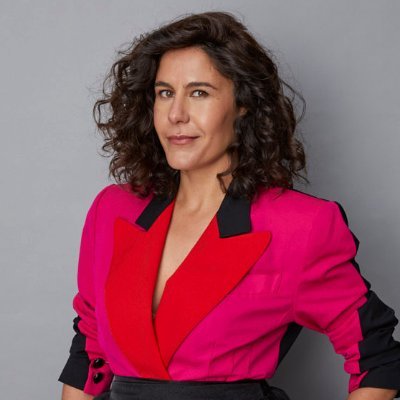 Jan Fran began her career as an SBS cadet and stated that her time at the show had been a testament to how well SBS had treated her over the last decade. The Lebanon born journalist grew up in Sydney and began her career as a foreign correspondent working on Insight and Dateline. She was nominated for a Walkley Award for her story on women in post-war Uganda. She has presented on numerous shows and has appeared as a guest presenter on The Project.
Patrick Abboud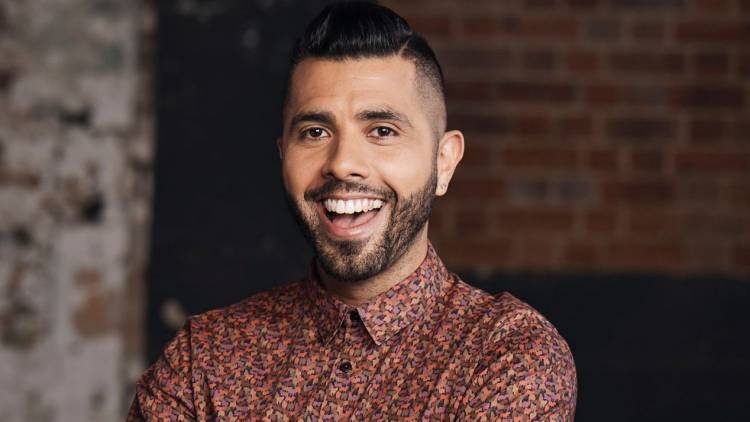 Patrick Abboud started his career on an SBS radio program called Alchemy. He was a founding member of the show and actually pitched a TV show that would give him the opportunity to share his experiences as a young gay Arab man. Patrick Abboud has had a very accomplished career, reporting on everything from corruption to pop culture in the past. He works on the SBS's Madi Gras coverage each year.
Marc Fennell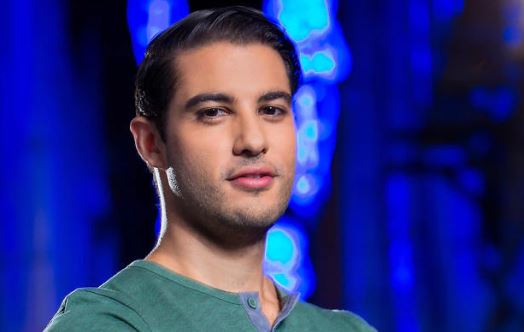 Marc Fennell is an Australian journalist and co-anchor on The Feed. Over the course of his career he has worked as a film critic, technology journalist, radio personality and has authored a book. In 2002 Marc Fennell won the first AFI Young Film Critics competition, following that he worked as a film critic and radio presenter for Sydney's FBi Radio station. During his time on The Feed Marc has managed to grow a massive following on social media for the collared shirts that he wears on the show. A novelty instagram account known as Marc Fennell Outfit's tracks each of Marc Fennell's outfits on the show. Each image is often captioned with comedic observations. The account was active for one year, up until 2015 and returned in 2017 with a video of Marc's reactions to a comment made about his peachy shirt.
Andy Park
Andy Park is an award winning investigative journalist for SBS who was a founding member of the feed and a presenter for a number of years, before his eventual departure from the show. Andy Park is now a presenter on 7.30. Andy Park began his career as a radio presenter and music director. He worked as a freelance writer in the UK for a period of time, before going on to write and make video stories. He has presented on many interesting topics over the years including space mining, internet racism, gambling addiction and Artificial intelligence.
Laura Murphy-Oates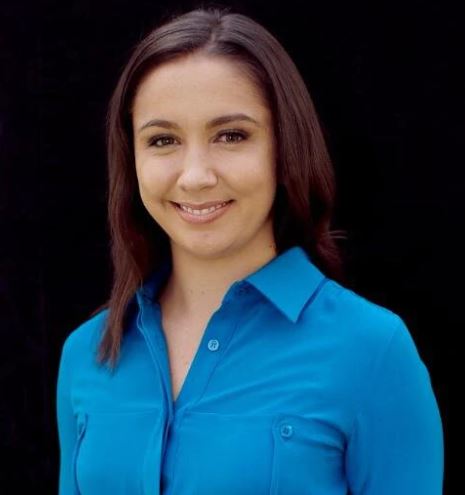 Laura Murphy-Oates is an award winning journalist, having recently won the Walkley young journalist of the year award. Laura Murphy-Oates is a video journalist, reporter and documentary producer who has travelled widely through Australia, producing work focusing on Indigenous communities.
Lee Lin Chin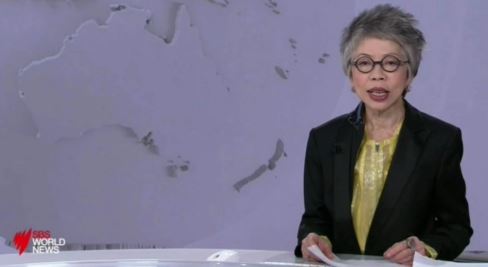 Lee Lin Chin occasionally appears on the show as a guest reporter. She is an impressively high profile young Australian journalist. She was nominated for a Gold Logie Award in 2016 – the first SBS reporter to ever be nominated for the honour. Chin migrated to Australia in 1980 and started her career at the SBS as a translator for Chinese language films. She later moved to ABC radio before joining the SBS Wolrd New program. She announced her retirement in 2018.
Chin's segments on The Feed are usually small comedy skits such as 'Pranked with Lee Lin Chin', 'Lee Lin Chin versus Maggie Beer' and more. She recently did a comedy cooking segment, 'Lee Liguine' and a skit based on the real housewives, called the 'Real Newsreaders of Sydney'. In 2015 it was revealed that Lee Lin Chin's social media account was ghostwritten by an SBS comedian, Chris Leben, the head comedy writer on The Feed.
Kirsten Drysdale
Kirsten Drysdale is another young Australian reporter who sometimes appears on the show, she has been involved in a number of TV programs, including the ABC's Hungry Beast.