Looking for Best Fish And Chips in Geelong? Here is a list of the top Fish And Chips in Geelong offering menu like:
Flake, Flathead Tails, Calamari Rings, Fish Bite, Potato Cakes, Butterfish 'n' Chips, Seafood Skewer, Hake, Scallop Skewer, Char Grilled Calamari, Classic Pack, Whiting, Squid Jig, Atlantic Salmon Grill, Seafood Steak, Fish Barramundi,  Twin Pack, Spring Roll, Chips, Fried Dim Sim, Blue Grenadier, Large Chips, Minimum Chips, Chiko Roll, Sav in Batter, Fishette,  and Fish Cakes.
The top Fish And Chips in Geelong are:
THE GEELONG BOAT HOUSE – located in a 100-year-old barge serving freshly caught fish dishes
KING GEORGE FISH AND GRILL – wide selection of seafood meals
PAUL'S PRIZE CATCH FISH & CHIPS – values source and quality of ingredients
1. THE GEELONG BOAT HOUSE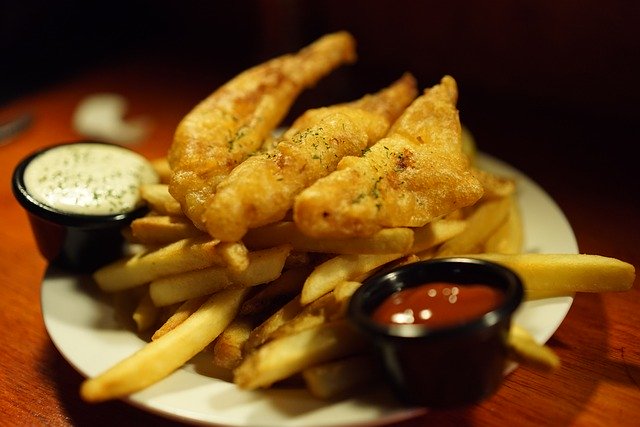 Website: www.geelongboathouse.com.au
Phone: 0352 223 642
Address: Western Foreshore Road, Western Beach, Geelong, VIC 3220
THE GEELONG BOAT HOUSE was founded using a 100-year-old barge located in Geelong's waterfront in November 2012. Now, it can be found overlooking the waters of Western Beach, Corio Bay, and Geelong. The food joint is now owned by the impressive Malcolm & Czes Ralton. It is the product of a reconstruction and refinishing done in QE3. It's popular meal selections are conceptualized by Chef Marc Couper. Chef Marc prepares all the dishes from the fine selections of ingredients available locally. Aside from their fresh local produce, they also have their own herbal garden. This ensures all food offerings are made with the highest quality.
2. KING GEORGE FISH AND GRILL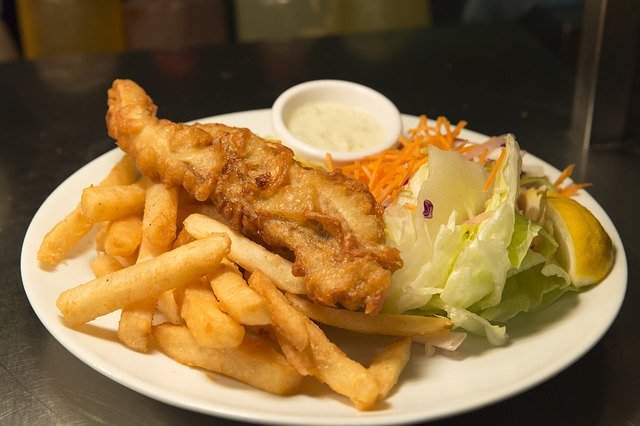 Website: www.ordermate.online
Phone: 0352 216 267
Address: 100 Western Beach Road, Geelong, VIC 3220
KING GEORGE FISH AND GRILL has an impressive menu options detailed on its website. From the images, diners get to be a victim of visual hunger. The only way to be satiated is to taste their sumptuous offerings. Their seafood meals are all freshly caught from the nearby sea. It contains the unique ocean taste that is best blended with local spices. Diners can order their seafood skewer, chips, char-grilled calamari, hake, scallop skewer and classic cake. They can alternately have the potato cake, Atlantic salmon grill, spring roll, and dim sum. Customers who prefer gluten-free meals are also entertained at King George.
3. PAUL'S PRIZE CATCH FISH & CHIPS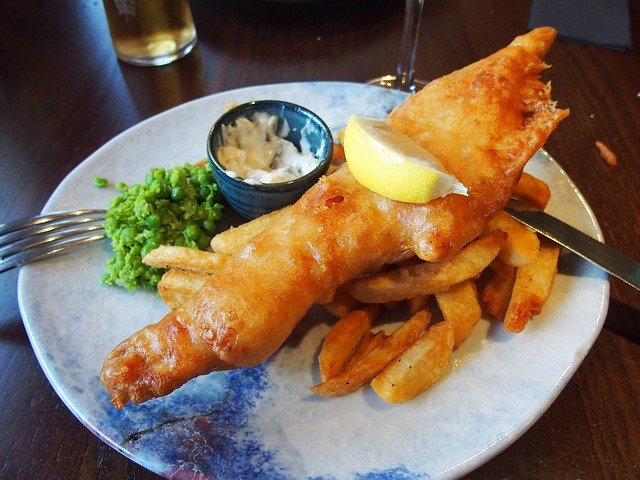 Website: www.facebook.com
Phone: 0352 433 931
Address: 73 High Street, Geelong, VIC 3216
PAUL'S PRIZE CATCH FISH & CHIPS values the freshness of its ingredients. They have a firm rule to stick to quality products. And render affordable offerings that not only pleases the eyes. It should also satisfy each one of their hungry diners. Customer's get to be treated to a wide array of delectable meals mostly consisting of seafood. Diners can try the famous fish and chips or other items on their menu. They can dine in and be satiated with their servings of hake, whiting, calamari, scallops, and Sav. Or try to be adventurous and have the flake, fish cake, seafood sticks and fishette. Side orders of chips, Chiko roll, potato cakes, dim sum and spring rolls are also available.