It is highly important that the cosmetic ingredients and products that you use are of premium quality. Because of this, choosing a cosmetic wholesaler should be a careful and well-researched decision. There are many cosmetic wholesalers available to choose from who offer a wide range of different products.
Quality is important for ensuring that the products are safe and effective.
Top rated cosmetic wholesalers in Australia:
| | | |
| --- | --- | --- |
| Rank: | Wholesaler: | Features: |
| 1 | N-Essentials | Most effective cosmetic products |
| 2 | Natural Good Life | Safer way of using cosmetics |
| 3 | Sydney Essential Oil Co | Extensive ranges of essential oils |
| 4 | Ahimsa Essential Oils | DIY cosmetics |
| 5 | Mother Earth Aromatherapy | Extensive range of products |
These are 5 of the best cosmetic wholesalers and a bit about what makes them unique:
#1 N-Essentials
N-Essentials is Australia's leading cosmetic wholesaler. Currently the best on the market in Australia! They supply countless clients with only the best quality natural skincare, aromatherapy, haircare, and eco-household raw products. One of the biggest benefits of the store is the affordability of their products. Although they are some of the highest quality products on the market, they are also some of the most reasonably priced as they are sold in bulk. Sourced from around the world, the products from N-Essentials can be used to create gorgeous and effective cosmetic products, or they can be used as is. The products include luxurious wholesale oils, fragrance oils, plant oils, cosmetic powders, cosmetic butters, and more.
The team at N-Essentials are well aware of the increasing need that people have for high quality and environmentally friendly beauty products that they can trust. Their commitment to delivering these natural alternatives to customers is unmatched and the relationship that they develop with these customers is part of what makes them one of the most trusted cosmetic wholesalers available. The main goal at N-Essentials is to encourage people to get creative and make their own cosmetic products. Fortunately, with their high quality ingredients and extensive range of materials, it has never been easier.
Using their essential oils, butters, or more, you are free to create skin and haircare products that genuinely work, making you look and feel amazing. Try a selection of their products next time you are shopping for raw materials and experience the passion that they have for making premium ingredients for yourself.
#2 Natural Good Life
Natural Good Life have a mission to create a more eco-friendly option for cosmetic products. As a cosmetic wholesaler, they sell an extensive range of stylish natural products. The shop started in 2016 after the founder, Jodi, became fascinated by the many uses for essential oils. She found them to be a great natural alternative for various treatments and became intrigued by this eco-friendly lifestyle. After being horrified to discover the range of chemicals that we put into our bodies by using various products, Jodi created Natural Good Life to provide people with a safer way of using cosmetics.
Natural Good Life's products include essential oils, containers, crystals, diffusers, cases and displays, and more. The home-run business puts its customers first and strives to ensure that all of their products are of the highest quality. Their range is wide so that there is something to suit everyone. On top of providing these cosmetic products, they also have a range of guides available to guide. These can give you some direction on how you might use or apply the products to create natural solutions.
The DIY books are a great way to involve anyone of any skill level in the process of creating natural cosmetic products. This attention to consumer needs and the genuine, homely feeling of the business is why Natural Good Life takes out the number 2 spot on our list of cosmetic wholesalers.
#3 Sydney Essential Oil Co.
Sydney Essential Oil Co. (or SEOC) has one of the most extensive ranges of essential oils available in Australia. Stocking over 200 types of essential oils, they are the experts in all kinds of cosmetic materials. On top of natural essential oils, SEOC also stocks cosmetic products ranging from carrier oils, to raw materials, to base products for an array of beauty products. This store is the one-stop-shop for anyone looking to create their own high quality cosmetic products.
For buying essential oils, SEOC have created an easy system so that anyone can understand what kind of oil they are getting. Their oils are graded in 5 categories: certified organic, conventional, blended origin, blended natural, and premium commercial. This helps their customers have the confidence that they will receive exactly what they want and will be able to reap the desired benefits from the products. On top of this, the majority of their products are sourced directly from the grower or producer. This quality assurance is crucial for people making their own cosmetic products as it is extremely important to know exactly what you are applying to your body.
SEOC has been operating since 1997 and are dedicated to serving their loyal customers. Starting as a small local brand in Sydney Australia, the brand has since expanded into an internationally respected brand. Ethical values and a passion for what they do drives the company and is instrumental in their success.
#4 Ahimsa Essential Oils
Ahimsa Essential Oils specialise in providing premium and rare essential oils. Meaning 'reverence for life' in Sanskrit, Ahimsa's mission is to bring peace and harmony to their customers' lives through their range of products. The business is 100% Australian owned and has good ethics at its core. Above all, the business hopes to be a reliable source of ethically produced, highly effective essential oils. In addition to selling pure essential oils, they also sell essential oil blends, carrier oils, hydrosol/flower water, diffusers, accessories, DIY cosmetics, and more.
The business was founded by Jenna Bosley, a qualified Aromatherapist and International Federation of Aromatherapists accredited Principal Teacher. She is a key figure in Australia when it comes to aromatherapy and her passion shines through in the mission and development of the business. Although she does not own the company anymore, she acts as a mentor for the existing owners, and remains dedicated to ensuring that they only stock the purest, highest quality products.
Ahimsa Oils are continuously updating their collection and are known for being the place to go for the widest range of oils. Whether you need a common oil or a rarer one, you can trust Ahimsa to deliver you what you need. With trusted suppliers delivering them their products on a consistent and reliable basis, they are an ethical and reputable company both in Australia and internationally. Ahimsa has developed a loyal customer base because of these foundations and are highly trusted by those involved in the natural beauty community. They are one of our top 5 due to their ongoing efforts for furthering this sphere safely and effectively.
#5 Mother Earth Aromatherapy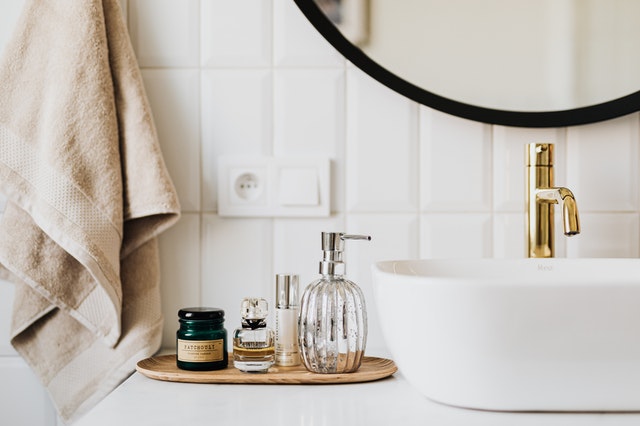 Mother Earth Aromatherapy have an emphasis on promoting self-love and self-care. Mother Earth Aromatherapy want you to shine from the inside out and treat yourself to love. The creator of the business, Hellene, was deeply inspired by her grandmother and all that she taught her about natural products. Feeling inspired, Hellene began to experiment with using raw ingredients to create her own cosmetic products. The products were a hit and it became the goal of Hellene to give other people the chance to experience this process. This passion led to the development of the business, with the goal to introduce this passion to others who could benefit from the products and practices.
Mother Earth Aromatherapy, as the name suggests, sources the purest products from mother earth, from essential oils and botanicals to crystals. For anyone in need of reconnecting with the earth or who is interested in exploring what the earth has to offer, this cosmetic wholesaler is a great place to start. There are also ranges of the stores own products available.
These products showcase what can be made from the raw materials that are offered. On top of this, there is also the opportunity to have your own label printed on the private label products that the store offers. This variety of options and the passion behind this brand is the reason why Mother Earth Aromatherapy is rounding out our top 5 cosmetic wholesalers list.
These are some of the best of the best when it comes to cosmetic wholesalers. Each store is dedicated to providing an extensive range of premium products that are both ethically sourced and eco-friendly. These 5 are absolute must-trys for anyone looking to buy raw materials that genuinely work and make you feel great (morally and physically).
How to choose the best cosmetic wholesaler for you
Now that you know a bit more about the range of cosmetic wholesalers that are out there, you're probably wondering how to narrow your options down to find the best one for you. While each of the above stores we have listed has a range of benefits, there are certain things you need to consider to make your final selection. Here are some things to think about that should help you choose the best cosmetic wholesaler for you.
Consider the products you need
The first, rather obvious, step in this process is to determine what products you need and ensure that the stores you are looking at stock them. While it is a possibility to buy your products from a few different stores, it is far more convenient to buy them all in one place. That way they will all arrive at the same time, you can be sure of consistent quality, and it is likely that the price will be cheaper. Make a list of every ingredient that is required for the products that you hope to make. You can also make a list of products that you would like to try or experiment with if you like. Browse your shortlist of stores and find the ones that will effectively deliver the range of products that you are after. Rule out any that do not have the range you need and you will be one step closer to making your final selection.
Research environmental impact
If it is important to you that your ingredients are natural and are ethically sourced, you need to look in to how each store you are considering obtains their cosmetic ingredients. If they are vague about where they get their products, this may indicate that they are not obtained 100% ethically. Stores that genuinely look out for the environment will usually state this proudly and outline how their products support sustainable practices. Make sure to do your research thoroughly and determine if each store you are considering is committed to the same ethical and environmental causes that you are. That way you can move forward with the confidence that you and your wholesaler are on the same page.
Research quality
On top of environmental impact, you also should do some research on the quality of the products that your shortlist of wholesalers sells. Consider checking the ingredients in their products to ensure that they fulfil your requirements. You can also usually find statements about quality assurance on your chosen provider's website. Carefully finding this will guarantee that the products you receive will genuinely work for their intended purposes and are safe for use.
Check reviews
If you still have a few options and are having trouble committing to the final cosmetic wholesaler, checking reviews can be a good last step. The relationship between customer and wholesaler is crucial as it will give you the peace of mind that they have your best interests at heart and will help you solve any potential issues. Reviews are a good indicator of both a provider's product quality and the way in which they interact with their customer base. See what other people are saying about them before you make your final decision to go with a certain wholesaler.
Conclusion
Hopefully, upon considering these factors, your final decision of cosmetic wholesaler will be a clear choice. Once you have determined that your chosen provider's values align with yours and that their products are of the highest possible quality, you will be ready to place your first order! Get ordering and enjoy the many benefits of the cosmetic products and materials that they deliver.