Chiropractic treatments focus on resolving or reducing issues affection the spinal cord, nervous system and musculoskeletal system and can have some real benefits for patients suffering pain and discomfort. It's non-surgical and great pain-relief option that doesn't rely on drastic interventions or potentially dangerous procedures.
Chiropractic treatment in Australia is routinely covered by Private Health insurers, so it's a very affordable and accessible healthcare option for many patients in Australia who are looking to feel better.
Common complaints taken to chiropractors includes lower back pain, sciatica, neck pain, ear infections, headaches and frozen shoulder syndrome. A good chiropractor can help to treat all of these conditions and more.
The best chiropractors approach the patient from a holistic perspective and try to point the patient into treating and healing the underlying causes of their pain. It is becoming more and more common to find Chiropractor's that work alongside a team of allied health professionals such as nutritionists and remedial massage therapists.
Whilst chiropractic treatment can have a long list of benefits, it's important to find the right one, as it's not without risk. A bad chiropractor can do some serious damage, they are often making adjustments to your spinal area after all.
If you want to avoid your chiropractic treatment ending in more pain then it's important to do your research.
If you're looking for a good Chiropractor, then read on below for our list of the top 3 in Melbourne.
The Top Chiropractors found in Melbourne:
Diskin Life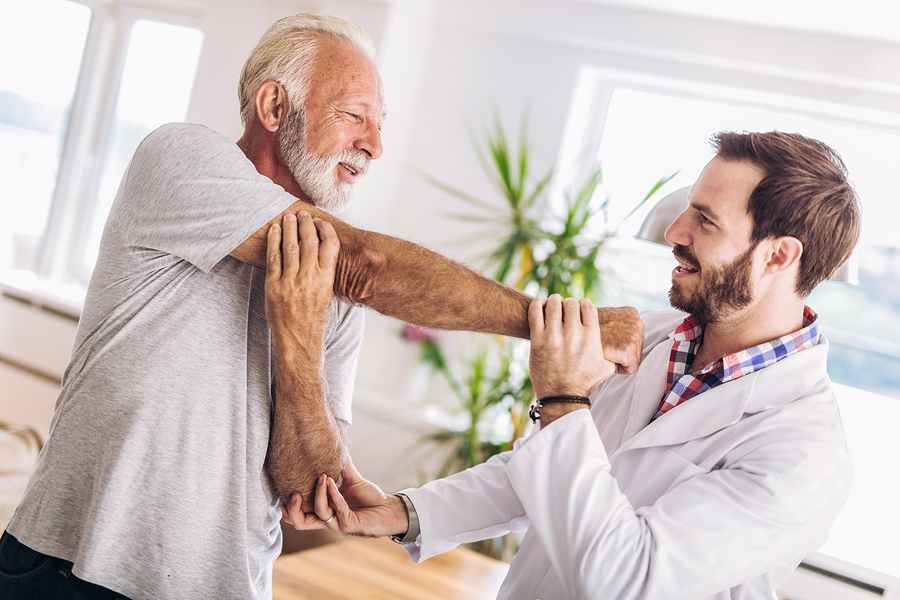 Address: 181 Victoria Parade, Fitzroy VIC 3065
Phone: (03) 9417 7222
Diskin Life is a leading Melbourne Chiropractic practice that operates under the expert leadership of Dr Ari Diskin, a US trained doctor with over 34 years of experience. Impressively, he has more than 50,000 hours of clinic experience under his belt, and he has personally seen more than 15,000 patients in his time as a Chiropractor.
He is highly respected in his field, and has presented more than 1,500 times on his field. Dr Diskin has been recognised and awarded for his contributions to the chiropractic field on numerous occasions, and has been awarded  Chiropractor of the year three times in his career.
Under the leadership of Dr Diskin, the stated aim of Diskin Life is to help it's patients Feel Better, Be Better and Live Better. To achieve this aim, Dr Diskin has developed a patented Diskin life 3 step vitality program for all his patients, that includes the stages of life assessment, life upgrade and life momentum.
These three stages allow for holistic treatment of the patient as a whole person, so that Dr Diskin can try to get to the root cause of a patients issue, rathe than only treating the symptoms.
Stage one involves an assessment of a patients entire lifestyle through a numbers of means, including Biometric testing to establish a patients baseline. Once stage one has been completed, stage two aims to find new methods for patients to approach their lives, whilst stage three aims to educate and improve the lives of patients.
Diskin Life is an impressive Chiropractic centre with one of the best reputations in Melbourne due to its innovativeness and willingness to go above and beyond for the patient, to treat all areas of their lives. This is the Chiropractor to turn to in Melbourne when you are in need.
Jouwett & Moulton Chiropractors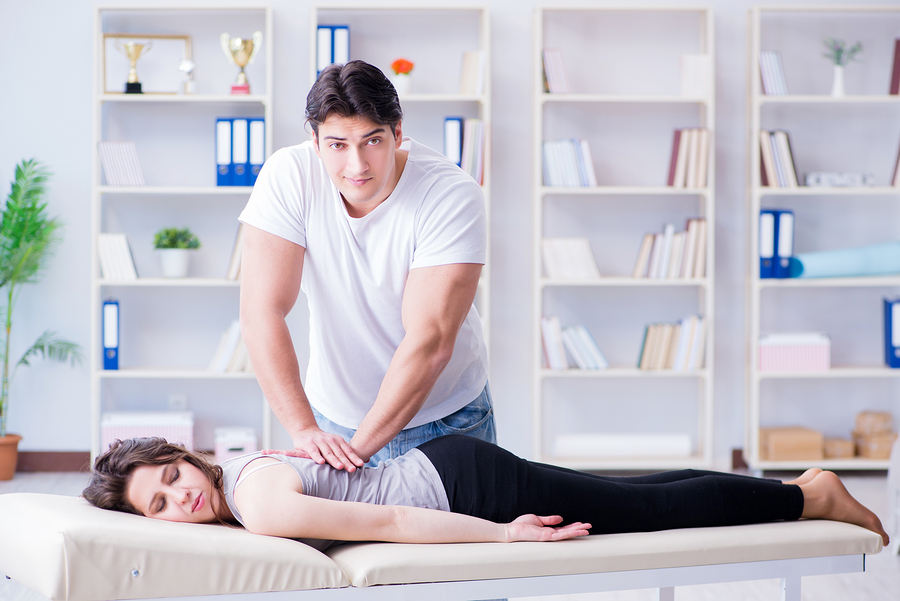 Address: 2/50 Market St, Melbourne VIC 3000
Phone: (03) 9629 1016
Jouwett & Moulton Chiropractors have an excellent location in Melbourne's CBD – you can find them on Market Street right between Collins Street and Flinders Lane in Melbourne.
They have a whopping 25 years of experience in Chiropractic treatment, and have been in business for such an impressive length of time because they are one of the top Chiropractic Centre's in Melbourne.
Jouwett & Moulton Chiropractors offer excellent customer service, and their loyal client base know that they can always expect the highest level of professionalism and integrity from their practitioners when they come in for an appointment. The trust and reputation that Jouwett & Moulton has built has been hard won over the course of many years.
Jouwett & Moulton offers a comprehensive chiropractic service that can help with issues affecting the brain, spinal cord and nervous system function. They take a whole patient approach to their treatments and include a special focus on the nutritional and lifestyle choices of their patients.
In addition to Chiropractic specialists, Jouwett & Moulton also has a number of Myotherapy specialists in-house. Myotherapy is the treatment of musculoskeletal conditions and can help to provide further benefits to patients when combined with Chiropractic treatments.
Jouwett & Moulton's offering of both services at one clinic is of great benefit to patients and makes getting the best treatment a much more efficient and streamlined process.
Jouwett & Moulton are very transparents about their fee's and easily coverable under most private health insurances 'extra' tables, great news for those seeking treatment as the cost will be low to negligible.
This is a fantastic, well-located Melbourne service for those wanting to improve their quality of life.
Back in Line Chiropractic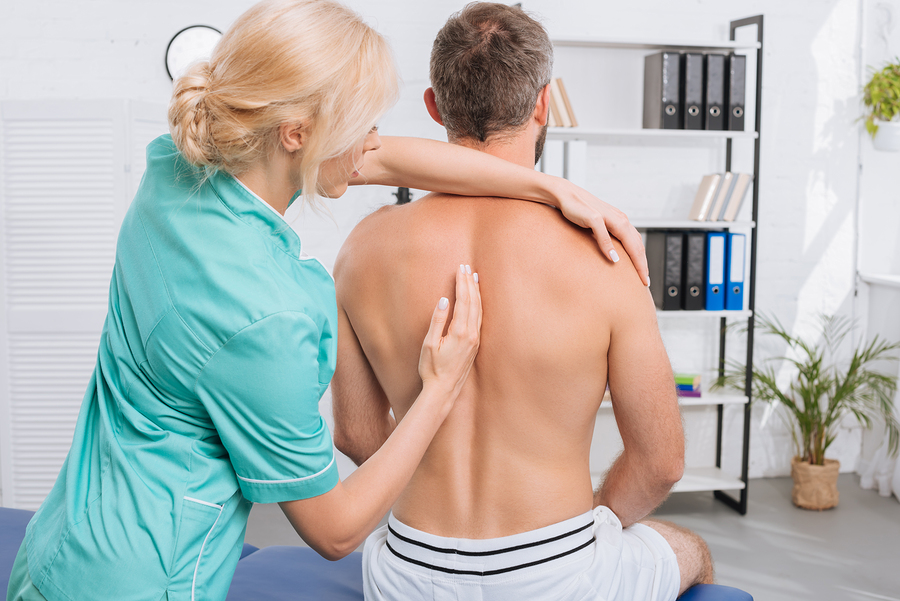 Address: 25 Dorcas St, South Melbourne VIC 3205
Phone: (03) 9696 8822
Back in Line Chiropractic is a Chiropractic provider with a big offering for those wanting to improve their lives and feel better.
Back in Line take a holistic approach to patient care and offer a number of services to assist with treating the whole person, rather than just a single area of focus.
The Chiropractic care at Back in Line is some of the best care you can expect to receive in Melbourne. The specialists at Back in Line know the science and benefits of Chiropractic treatment very well and use a range of techniques when making adjustments to their patients – there is no one-size-fits all approach at this chiropractic centre.
Back in Line also offer a range of other services to assist with wellness, including Myotherapy, Remedial massage, nutritionist care, onsite x-rays and custom made orthotics.
The on-site allied health professionals available can massively increase the effectiveness of overall care and improve the outcomes patients should expect to see.
During a patients first visit they can expect a thorough consultation from Back in Line which will look at the whole picture of their health so that recommendations can be made based on a patients individual circumstances.
Appointment times are roughly 45 minutes long for an initial consultation so you really can expect a very thorough treatment plan with excellent attention to detail when working with Back in Line.
Back in Line offer some of the best customer service in Melbourne, their team of specialists are highly experienced, and there are also a number of friendly, professional Chiropractic assistants on staff so you know you will always be well looked after during you treatment.
Back in Line Chiropractic is located in South Melbourne and conveniently open until 6.30 PM Monday to Friday and 12PM on Saturdays. If you live in the area, they are an excellent practice with a great reputation for service excellence.