Chiropractic facilities are aware that they commonly meet their patients when they are in need of relief rather than a pre-emptive procedure. Because of this they are usually desperate and in need of a change sooner rather than later. If you find yourself in a situation like this you don't want to have to sit at your computer and look through the hundreds of listings that are currently in the Brisbane area.
Choosing any kind of medical practitioner is a lengthy process that requires countless hours of research to ensure that you find a professional that is right for you. To help you out in your time of need we have done the hard work for you. We've looked through hundreds of reviews of facilities in Brisbane so you don't have to. Below is a list of the 5 local chiropractors in Brisbane.
The top chiropractors in Brisbane:
Vitalign Chiropractic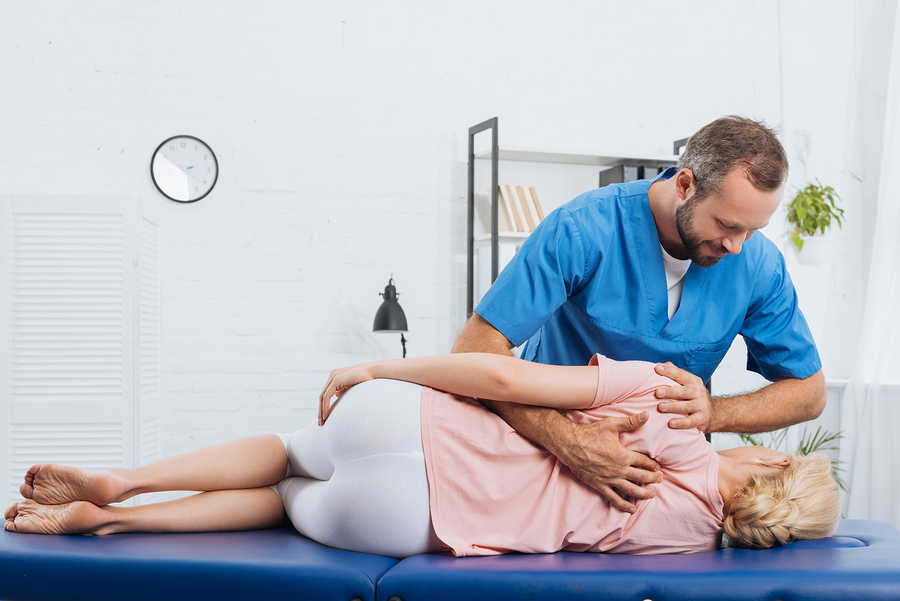 Address: 5/165 Melbourne St, South Brisbane QLD 4101
Phone: (07) 3217 2473
Vitalign Chiropractic is very conveniently located on Melbourne Street in South Brisbane. Their patients come from all over Brisbane which is just a small indication of why Vitalign Chiropractic is one of the best services in the city. They are able to take same day appointments which can be a real lifesaver in times of great pain. Additionally they have digital x-ray facilities on site so that you don't have to travel across the country side in your current condition.
Your first visit to Vitalign Chiropractic will truly open your eyes to how a professional with 15 years of experience treats their patients. You will be listened to, respected and your goals noted as they attempt to create the recovery plan that you need to get your life back on track. The treatment is delivered in a professional and comprehensive manner to find out what is truly wrong with you and treat it at its source.
Vitalign Chiropractic are open from 7am to 6pm throughout the week and are unfortunately not open on the weekend. To help newcomers to the facility they offer a new patient special that is easy to take advantage of through their website.
Back To Front Chiropractic
Address: 4/32-36 Hampton St, East Brisbane QLD 4169
Phone: (07) 3393 2201
Back To Front Chiropractic was founded by the chiropractor Travis West in 2006 that aims to help relief pain from individuals in an effortless manner. They are advocates of you being in their care as soon as you pull up into the driveway. Back To Front Chiropractic understand that every step and movement you make while in pain is a tough one so they are conveniently located on Hampton Street in East Brisbane. You will have access to free parking to make sure that you don't have to travel too far once you arrive on site.
The friendly staff are able to help you once you arrive and get you seated in a comfortable as to not hurt you any further. Back To Front Chiropractic are huge fans of presenting their patients with the highest level of customer service. One factor that you can't read about through reviews or websites is how friendly and welcoming the staff are. Any questions you may have they are ready and eager to help you across any chiropractic queries that you may have.
To help out their patients who work late, they are open from 7.30am to 7pm throughout the week. They do take a break from noon to 2pm however and are closed on Sundays.
Chiropractix
Address: 16 Gordon St, Milton QLD 4064
Phone: (07) 3369 0110
Chiropractix offer a service that is conducted by highly skilled and qualified practitioners to provide you and your family with the highest levels of service. The team at Chiropractix understand the importance of tailoring their treatment services to the individual rather than coming up with a one case fits all scenario. Understanding individual needs and problems will make the treatment process a lot easier and garner you greater results. Whether it be headaches, fatigue or simply headaches Chiropractix are able to help you achieve the goals that you have in mind for yourself.
Chiropractix are huge advocates of the health benefits that chiropractic has to offer. As it already is the largest drug free health care profession you don't need a referral in order to see a clinic. This means that you can come in for to see a massage therapist without visiting a doctor in the first place.
If you do feel like you underlying issue will take several sessions to complete you can also ask your doctor for a referral to get up to 5 session covered under the EPC.
Chiropractix is open from 8am to 6pm throughout the week and 8am to 1pm on Saturday.
Brisbane Chiropractic Centre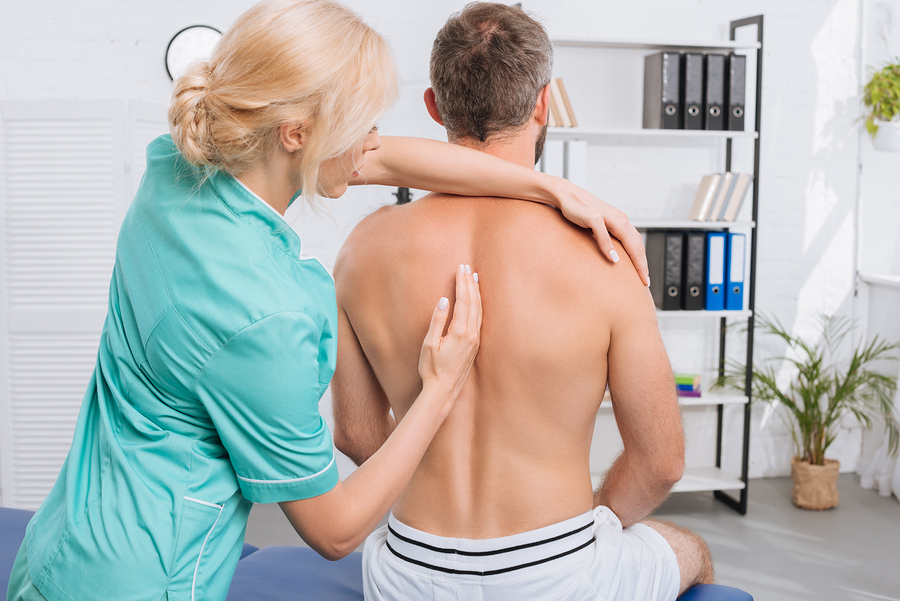 Address: Lvl 5/243 Edward St, Brisbane City QLD 4000
Phone: (07) 3221 0244
Brisbane Chiropractic Centre is a family practice that has been providing relief for the Brisbane region for more than 100 years. Dating back to four generations of therapists you can be sure that you are in good and experienced hands when you step through the doors of their clinic.
The team at Brisbane Chiropractic Centre provide an evidence based treatment program that involves a combination of multiple processes. Chiropractic remedies are good for some problems but don't offer a comprehensive solution to a problem that you may have. Brisbane Chiropractic Centre use a combination of remedial massage, manual mobilising adjustment and heat therapy to give you a comprehensive treatment.
Common mistakes when it comes to relief care is providing solutions to the symptoms rather than the cause. If not properly managed, the symptoms will reoccur and you will be in the same position as you were before. Comprehensive treatment attacks the problem at its cause to allow you to go on with your life free of pain.
Brisbane Chiropractic Centre is open from 7am to 6pm throughout the week. On Saturday you will be able to attend during the hours of 9am and 1pm.
Dr Miki Humphrey – Chiropractor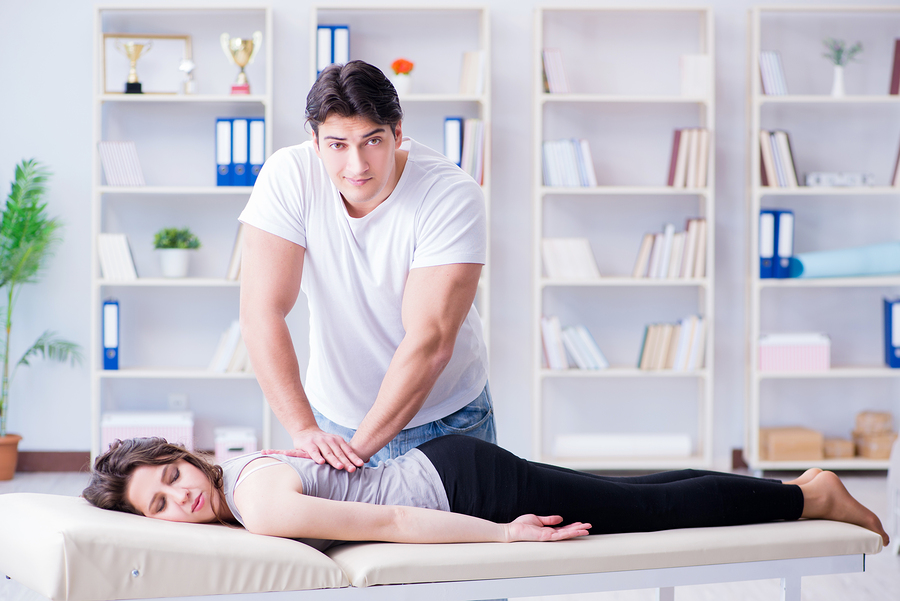 Address: 300 Elizabeth St, Brisbane City QLD 4000
Phone: 0424 785 699
Dr Miki Humphrey is a very well educated and experienced chiropractor that currently resides in Brisbane. Since opening her clinic in 2015, Dr Humphrey has promoted a healthy lifestyle for all of her patients on a holistic level rather than solely physical.
Dr Humphrey is a huge advocate for the health benefits that chiropractic treatment brings with it. It is a drug free, natural and holistic health care profession that aims to relive pain from those who are suffering. A holistic approach to becoming healthy doesn't stop when your joints are realigned. Living a healthy lifestyle will ensure that you remain healthy both on a physical and mental level. To achieve this result Dr Humphrey utilises several different techniques to target many different areas of pain.
In addition to a treatment plan, you should see yourself getting back to fit fighting shape in no time at all. Dr Humphrey's practice is open from noon to 6.30pm during the week. Wednesday shifts to 9am to 2pm however while Friday's opening hours are 7.30am to 2pm.