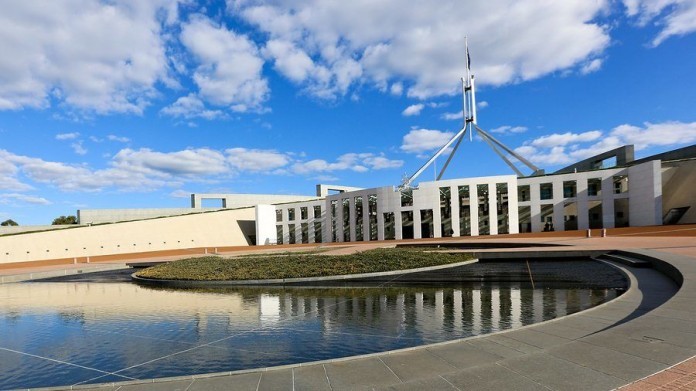 Canberra has long been thought of as Australia's most boring city to visit, but this is no longer the case. The city has a hustling vibe, great restaurants and stores and active nightlife similar to what Melbourne has to offer.
You'll only need a weekend to explore the best of Canberra, and in this up and coming city you'll be able to see everything on offer, and considering it only takes 15 minutes to get from one end of town to another, it is easy to see why more and more people are visiting.
Where to stay?
Hotel-Hotel, located in the heart of the Canberra CBD is an architectural masterpiece. Speak to any Canberra local and they will tell you this is the place to stay.
The hotel is a collaboration between designers, artists, artisans and fantasists and you notice it as soon as you walk into the building by the timber finishes that make up the stairs in the main lobby and stairs heading up to reception.
Rooms, service and food are all top class with 2 restaurants located in the building: Monster Kitchen and Bar & Mocan and Green Grout.
Where to shop?
Ask a few of the locals and walking down the main streets of the city,  you'll quickly start realise Canberra isn't really known for their high end fashion.
Although walking down Lonsdale Street, you could easily think you were wondering the streets of Brunswick in Melbourne and if you're looking to avoid the mainstream and have a more considered eye for the sartorial, or hipster look, you'll want to check out Lonsdale Street.
However, the city does nail the basics, and these can be found in Canberra Centre in the heart of the city. Canberra Centre provides the Westfield experience, but with better food options and clothing brands to choose from. Everything from work attire to weekend outfits to sporting gear
Where to eat?
While Canberra is slowing starting to turn into the foodie capital of Australia, there are many places to eat from the food trucks on Lonsdale Street, to the hatted restaurants of Parlor and Monster Kitchen and Bar.
But if you are in the mood for Japanese Fusion, Akiba is the place to check out. Regarded as one of the 10 top restaurants in the city and a must visit when coming to ACT. This restaurant serves up the best Japanese fusion that would put any Sydney or Melbourne restaurant to the test.
Described as Canberra's answer to Melbourne's  Chin Chin, Akiba offers a mix of Asian cuisines, serving up everything from Thai street food to barbecued meats and sashimi, sushi and sake. A must order is the King Fish sashimi and Japanese fried Chicken balls.
Where to sight see?
The Anzac War Memorial is a must see when coming to Canberra. Deeply etched into Australia's history is the story of the Anzac soldier and the memorial gives you a full guided tour of the Roll of Honor Wall, the Tomb of the Unknown Solider that was recently given back to Australia from Turkey and the history of the Anzacs.
As you are walking through the Memorial site you constantly hear the names of the fallen soldiers and at what age, really emotional stuff.
Canberra is only a 3 hour drive from Sydney or 1 hour flight from Sydney or Melbourne, a definite must visit for anyone looking to explore the capital city.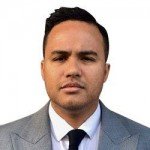 He is a content writer based in Sydney, NSW Australia. Having worked in the Financial Services Industry for 7 years, Winston has extensive knowledge in banking, finance, superannuation and financial markets.
He understand just how big a role the economy plays in the world and wants to ensure that all Australians are aware of the latest news that could potentially be impacting them.
Winston is also extremely passionate when it comes to sports, and is not afraid to tackle any topic when it comes to rugby union, cricket, rugby league and soccer. He is not afraid to take a controversial approach to sport. Contact: sport@bestinau.com.au
What do you think about it?