Your wedding day is a once in a lifetime (hopefully!) event that will be remembered for decades to come and is a huge chapter in the story of your relationship. Because of the grand, celebratory nature of a wedding, most if not all couples will search for the ideal wedding photographer who will capture their big day in meticulous detail through their expert camerawork.
However, finding the right wedding photographer can be tricky, especially if you are being bombarded with information regarding other aspects of your wedding. While it may take a backseat to other wedding plans, sourcing a good photographer is of paramount importance in order create a visual record of the day's events and to attain physical images to look back on and cherish.
Photography is a lot more involved than it looks and wedding photography can account for a good chunk of your budget. Sourcing a photographer for your wedding is a major decision that you need to put a lot of thought into.
There is a huge market of photographers out there competing with one another to get your business and this gives marrying couples a lot of freedom in their choice. Brisbane and the Gold Coast are both very popular wedding destinations and there is a great deal of work out there for competition photographers.
In order to make the decision easier for you, we have narrowed down the top 3 wedding photographers in Brisbane.
Local wedding photographers in Brisbane:
Mario Colli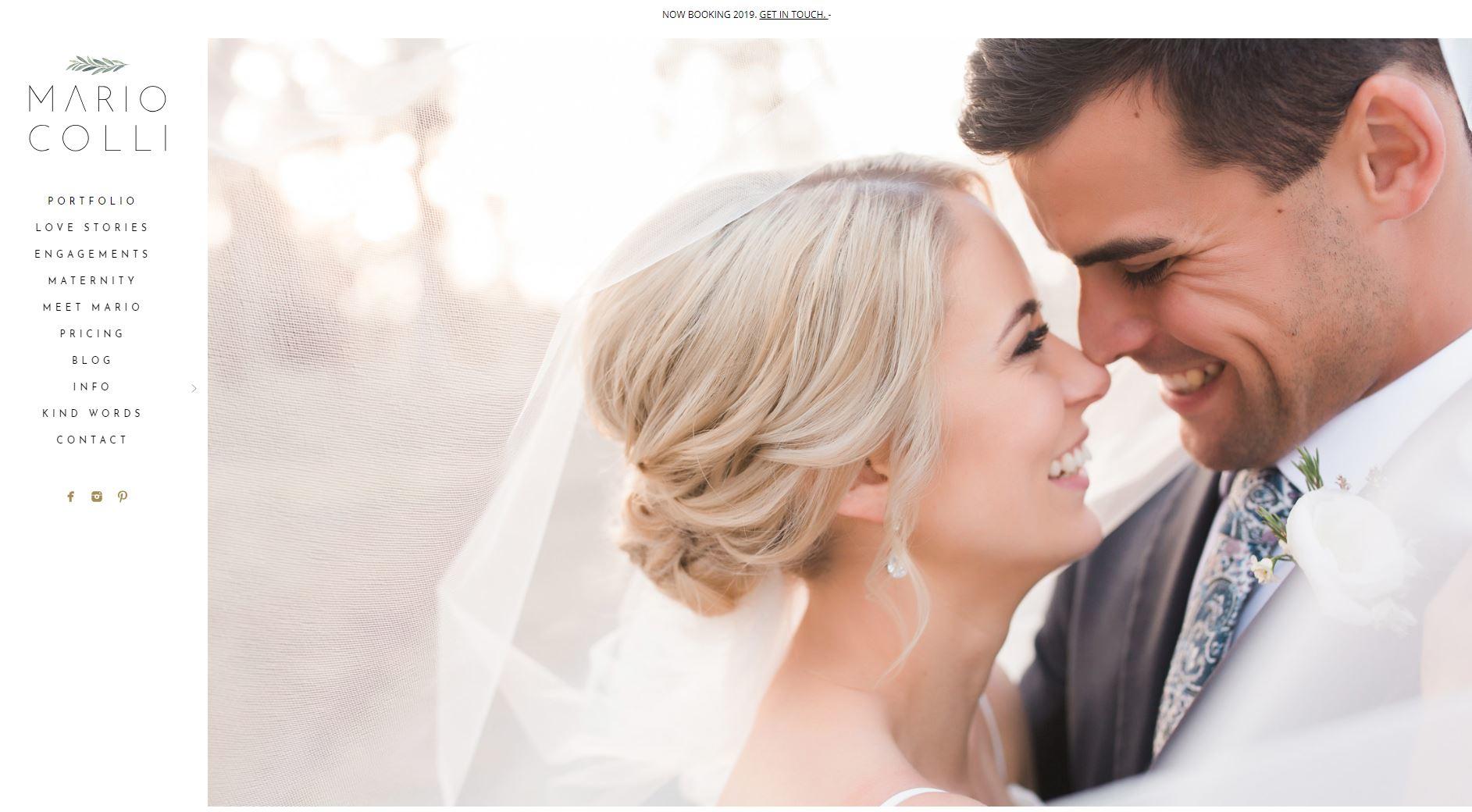 After taking only a brief look at Mario's portfolio, you know you are in safe and capable hands with this photographer. Based on the Gold Coast, Mario has developed an impressive portfolio of work that really showcases his expertise behind the camera.
Mario describes his work as "documentary style", focusing on capturing real moments of sincere human emotion as they happen.  As a wedding photographer Mario works hard to make his presence barley known so that he can capture candid shots of you and your guests enjoying themselves, while still finding time for the traditional posed shots.
Mario likes taking photos with an abundance of natural lighting and always uses his environment to the best effect. He doesn't like overly 'posey' style photos, instead choosing to focus on real moments of joy and laughter between you and your guests.
Mario primarily works alone because he loves hearing feedback that his clients didn't even realise he was there. Mario believes in being as unobtrusive as possible and this compliments his style of documenting from an outsider's perspective.
Mario's photos are not merely a collection of images, but a complete story told visually. In this way Mario almost acts as a wedding journalist, capturing the story of your ceremony so it can be re-told through images.
While working at your wedding, Mario is able to take around 70-100 photos each hour depending on the number of guests and total portrait time. Mario also edits the photographs to help bring out the best in them without going overboard, softening and sharpening certain areas, adjusting contrast and using some subtle airbrushing.
Mario prefers to capture the wedding day as it naturally unfolds and does not require a specific shot list to work with. While not conforming to a strict structure, you can rest assured Mario will capture all of the 'big' moments like your first dance, cutting the cake etc.
Mario uses a top-of-the-line Canon body with prime lenses, ensuring a high technical standard of quality with all of his work.  Mario provides excellent value for his services, making sure that they're affordable without jeopardising on quality.
When it comes to wedding photography in Brisbane, it's hard to find better value for money than Mario Colli.
AZ Wedding Photographers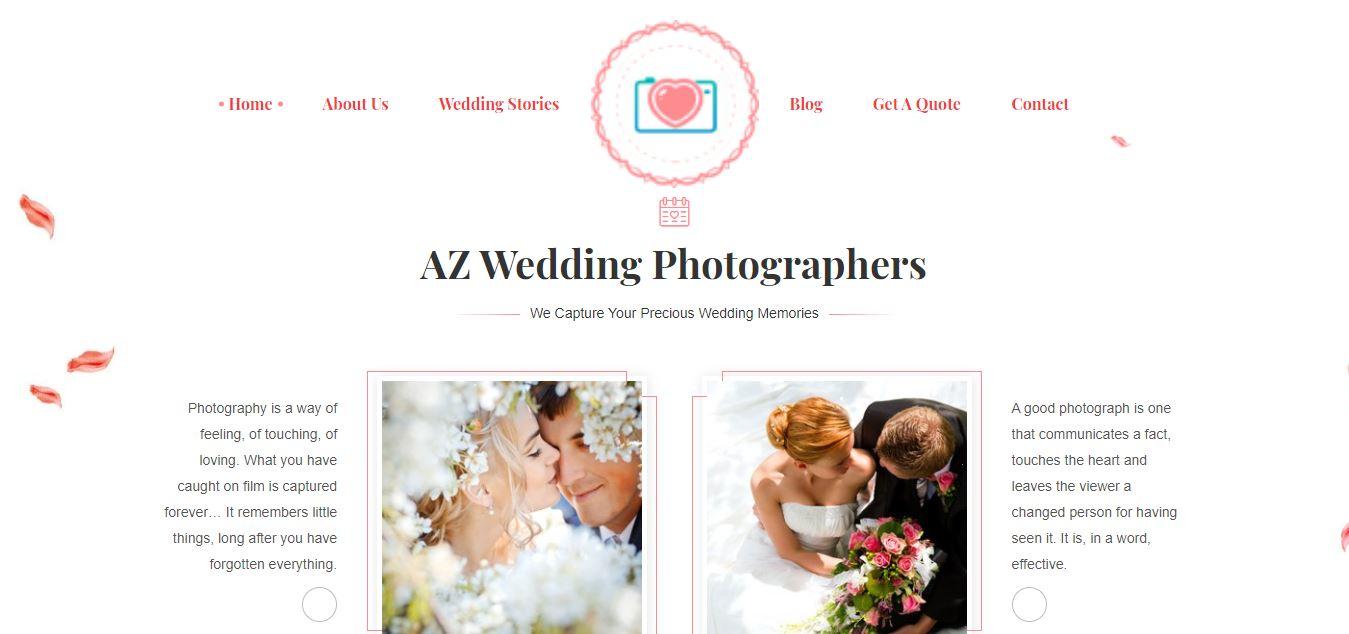 AZ Wedding Photographers is a Sydney wedding photography business that has expanded to provide its services to Brisbane and The Gold Coast. Providing a high quality, reliable and classy service, AZ has a robust portfolio of amazing work behind them.
With the business tagline "We Capture Your Precious Wedding Memories" , AZ takes the approach that your wedding photos are one-of-a-kind memories that need to be captured in time via photography. Through their work, AZ seeks to give clients a way to re-experience their wedding day by looking at an album of beautifully crafted photographs.
Take a look at AZ's wedding blogs and you'll quickly see that these guys know what they're talking about when it comes to your big day. Because they understand weddings so well, AZ also understand the stress you are under and seeks to make the process of hiring them as simple as possible.
AZ's many budget friendly options are going to be particularly interesting to those couples who are finding they have overspent in one area or another. It is likely that by the time you find a photographer you will be burdened with dozens of other expenses related to the wedding and AZ is a great choice when looking for something more affordable.
AZ has a large team of highly talented and experienced photographers that are eager to capture your big day in meticulous detail. No matter if you're having a small ceremony or something huge and elaborate, there's a perfect option from AZ to suit your needs.
AZ's mission is to help couples' make their day as perfect as it can be without breaking the bank. AZ is definitely a valid choice when it comes to wedding photography in Brisbane.
Ange Photography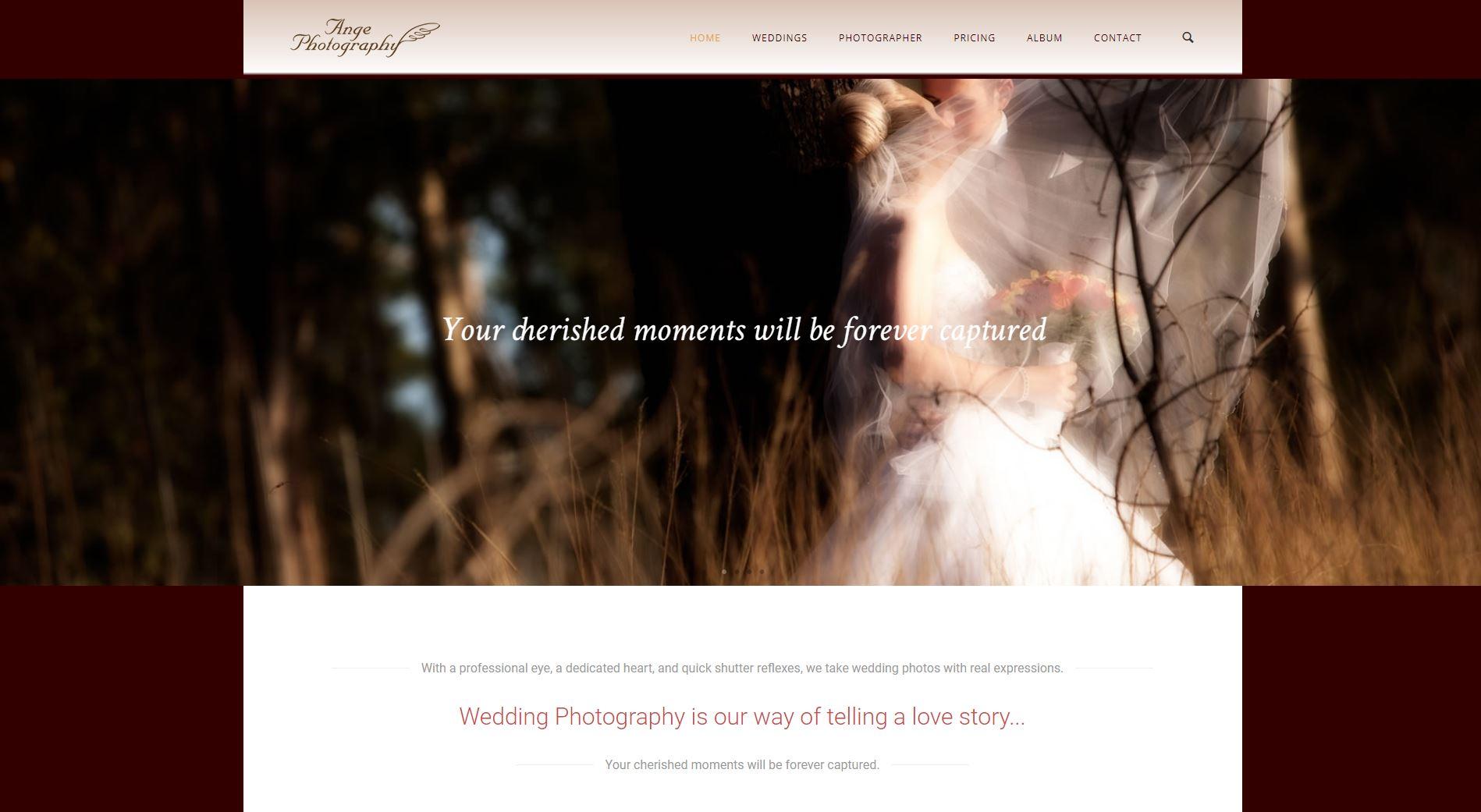 For Ange, wedding photography is far more than simply a job; it's a passion. Ange loves to capture those special one-of-a-kind moments that only the celebration and joy of a wedding can bring to people.
Whether you want you photos posed or candid, Ange takes pictures that leave a lasting impression. Between her professional expertise, dedicated work ethic and quick reflexes, Ange forever captures moments that you will cherish for decades to come.
Ange recognises that weddings are vibrant celebrations of life and makes an effort to represent every part of the ceremony in her photographs. Ange considers herself personally honoured to be taking your photographs and treats the occasion like a piece of art for her to capture.
With over 10 years of wedding photography experience, Ange sees the same beauty in the natural world as she does between people and seeks to capture this interpersonal beauty in her wedding photos. For Ange, everything is about discovering moments of true beauty and capturing them for you to look at and re-experience.
Take a look at the testimonials on Ange's website and you'll see why so many people have found her a delight to work with. Ange definitely earns her spot on the list of best wedding photographers in Brisbane and any couple would be smart to invest in her services.
Which wedding photographer will you hire?
Your wedding day is one of the most special and important days of your life, so it makes sense that you would want it to be captured in the best way it can. Luckily for you there are plenty of great choices for wedding photographers in Brisbane and your final decision will need to come down to your personal preferences and requirements.
The best way to choose between wedding photographers is to compare their portfolios until you settle on the style you like best. However, other factors like cost and availability may need to be considered in your final decision.
Regardless of your individual circumstances, you will be well served by hiring one of the best wedding photographers in Brisbane!