To capture the perfect images of your wedding and relive the magical moments shared between the bride and groom during their special day, it is no surprise that a wedding photographer is one of the most important aspects of any wedding.
Unfortunately, it is too often that many weddings fall short by hiring an amateur or inexperienced photographer. However, at the same time, professional photographers can often be far too expensive.
This is why we've composed a list of the 3 best wedding photographers in Australia to make your decision a whole lot easier.
Wedding Photographer #1: At Dusk

At Dusk is one of the leading and premium wedding photographer services in Australia. They've shown through their passionate photography that they are committed to delivering only the most beautiful and candid photos for your magical wedding day.
What we found most rewarding from At Dusk was their desire to create photography that built a personal connection with their clients. Rather, they want their clients to be able to relive the exact moments from their wedding day, often being reminded of the experiences and emotions that they had felt. These images are built off of the genuine enjoyment their clients have during their weddings.
During the wedding day, At Dusk has pledged to commit two photographers to their wedding locations at all times in order to form a very much cohesive team that will have the ability to capture the entire wedding.
We found that two wedding photographers were invaluable in trying to cover everything, as more often than not, the bridge and groom will find aspects of their wedding they couldn't see through these images.
At Dusk has emphasised that they prefer to utilise the best parts of the environment at your wedding location so that they can take advantage of natural lighting and backlight to ensure that you have the best photography.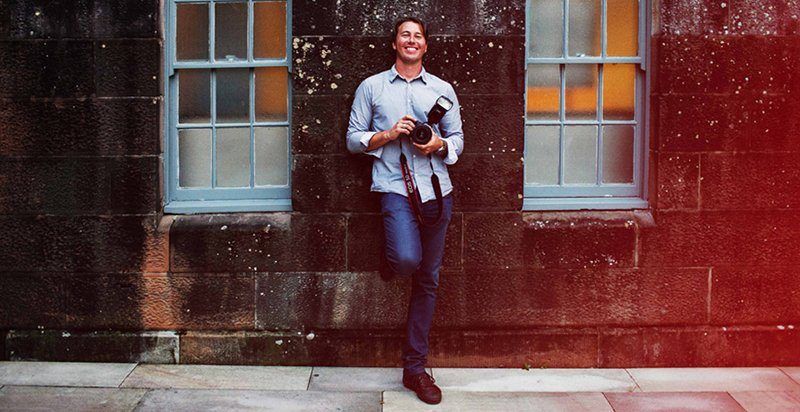 We were most impressed with At Dusk's lead photographer; the award-winning Chris Prestidge who is the principle founder and owner of At Dusk. Chris cited that it was his burning passion for emotional photography and creating a vivid experience that was very much the inspiration for At Dusk.
You'll find that his personal work is truly reflected through the wedding photography itself, capturing the natural beauty and beautiful atmosphere. As well as this, after perusing their website, we discovered that At Dusk's wedding photography packages were more than reasonable.
These were available at competitive prices, with wedding packages ranging from the classic choice, the premium package, and the deluxe edition. Each of these packages is accompanied by extremely valuable benefits for any wedding.
Of particular note, At Dusk emphasised that these packages were simple guidelines and they are more than happy to consult with prospective clients. With their camera of choice being the Canon's most up to date digital SLR bodies and lenses, we found that their photographic equipment is more than suitable for wedding events.
On their website you'll find a wide array of different reviews and praises given by previous clients of At Dusk, all of which describe the beautiful photography they were able to achieve during their weddings.
In combination with their other external online reviews such as customer reviews from Google, their reputation and experience is very much reliable. For all of these reasons, this is why we can so easily recommend At Dusk as one of the top 3 wedding photographers in Australia.
Wedding Photographer #2: Studio RL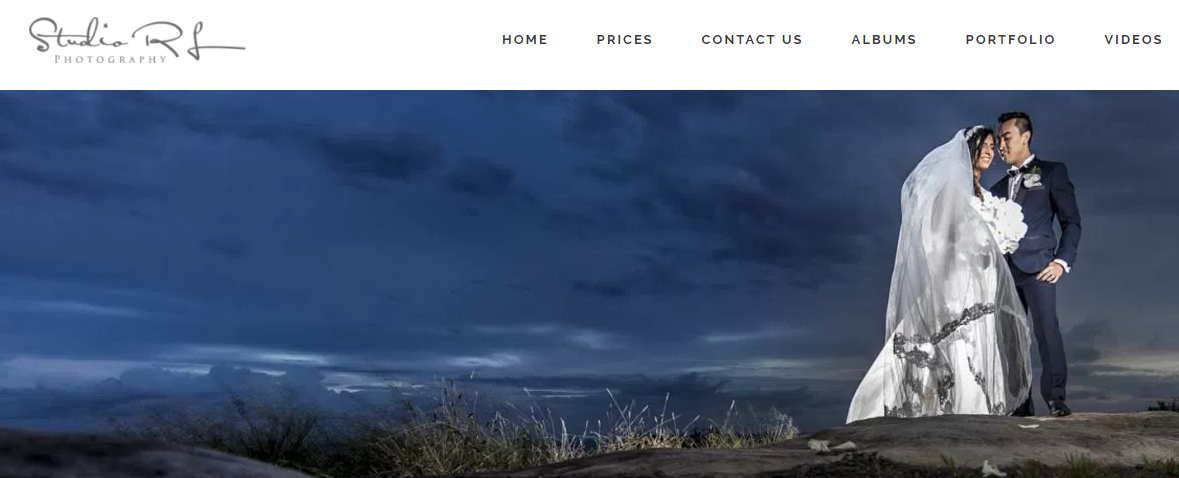 Studio RL is one of the most experienced and well-rounded photographic services in all of Australia. They have shown a professionalism that is able to communicate and relate to couples on all levels.
We have found their passion in creating good photography and their commitment to video photography to both be key components that sets them aside from other wedding photographers. Studio RL maintains a long history of experience that is characterised with a unique vibrant and creative style that they are well known for.
This style is composed of a mash of contemporary techniques and fashion to create modern wedding photography that bursts with emotion and feeling from the very magical day it was taken from.
Their emphasis on the importance of video photography, alongside photographic coverage is evident in their wedding packages. Studio RL has an array of simple packages available which condense the possible features available for all couples.
These packages range from the affordable classic wedding package, the premium wedding package, the very popular silver wedding package. Studio RL stresses that these packages are flexible and are only guidelines for what the couple might want.
Studio RL has shown through their galleries that they employ the contemporary use of drones to take advantage of beautiful heights and views when capturing a wedding. This allows couples to obtain a newfound perspective on their weddings which wouldn't have been possible just a few years before.
These videos are available online on their website, alongside other photography and albums which demonstrate the photography capable by Studio RL. Similarly, Studio RL also posts for extensive portfolios which are also available to prospective clients. Studio RL has specified the equipment they use, which is the latest Sony, Canon gear to be able to record the day in 4k  High Definition.
We found the many testimonials and their honesty to be very reliable. This alongside other 3rd party external websites gives credit to Studio RL as being one of the leading photography services. Additionally, the information we discovered in their blog was particularly useful when seeking worthwhile information for planning around the wedding day.
On their website, Studio RL also posted other friendly websites which are distinct from photography but are reliable business partners which also cover other aspects of wedding planning.
Most importantly, it was Studio RL's professionalism and their extensive photography skills which quickly label them as one of the top 3 wedding photography services in Australia. This is also largely due to their ability to cover many different cultural weddings, from Western to Eastern culture weddings.
Wedding Photographer #3: Dezine by Mauro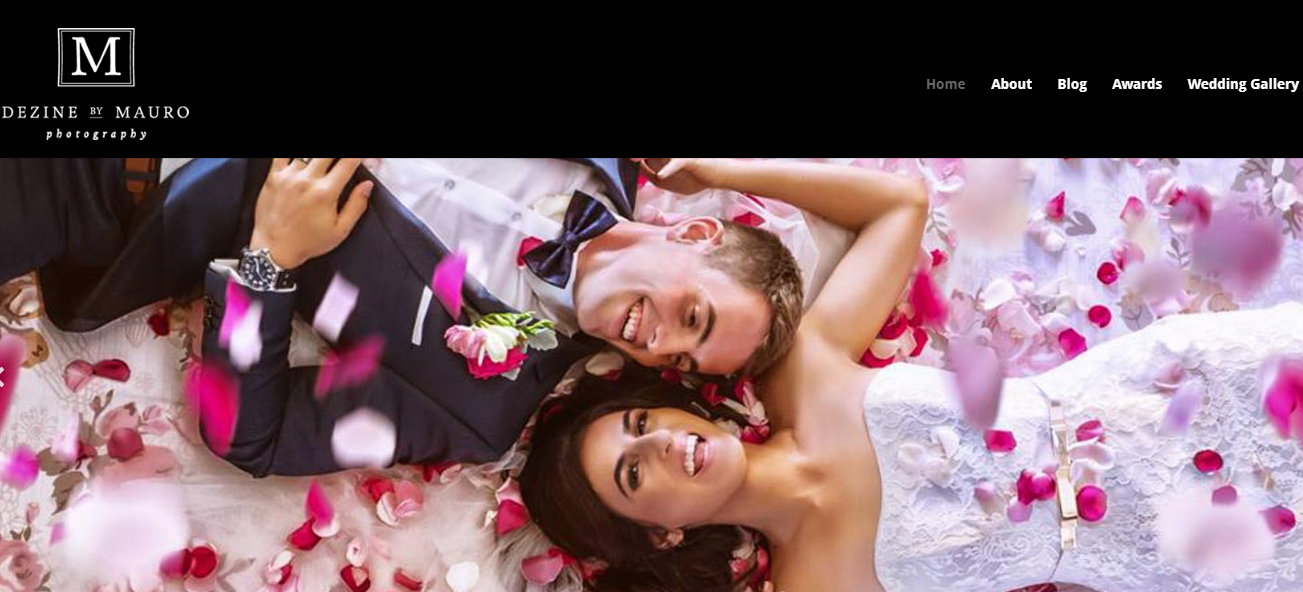 Dezine by Mauro is one of the leading photography services in Melbourne, citing over 25 years of experience in photography alone, and is one of the most awarded studios. Mauro Cantelmi is the founder and owner of Dezine by Mauro and this will be clearly evident from the moment you come into contact with the studio as he will excite you with the passion and professionalism he has for wedding photography.
Mauro is committed to taking the different concepts, ideas and suggestions you may have for the magical day and turning them into photography that you can admire and relive your experiences through.
Coupled alongside his other reliable and professional photographers that will be at the scene of your wedding, you can always rest assured after hiring Dezine by Mauro that you will receive the best and emotional albums and photos.
We found that on the Dezine by Mauro website there are a number of galleries ranging from simple wedding photography, bride and groom galleries, candid imagery and wedding dress photographer; all of which were taken from the many weddings that Mauro was undertaking.
All of this photography is extremely useful for prospective clients who are interested in seeing the after product of Dezine by Mauro, demonstrating the latest camera and equipment being used to perform the photography and the different lighting and techniques that are utilised by the team.
Dezine by Mauro also offers small to large cinematic prop setups to ensure the most stylish yet natural photography at your wedding; certainly going above what other studios are able to deliver.
Although Dezine by Mauro lacks testimonials directly on their website, you will find that after a simple web search there are a significant number of spectacular external online reviews available. Many third party websites feature Dezine by Mauro, and their reliability and reputation is stellar amongst all of them.
Similarly, we found that Dezine by Mauro is decorated with over 30 gold and 60 silver awards that have been given by international and Australian institutions. These awards are fantastic examples of the photographic capabilities and feats achieved by Mauro.
What is interesting is there were no baseline packages to take as examples from their online website. Instead, Mauro is committed to formulating the perfect package that will suit your wedding, and as such the prices will be available after enquiring and consultation.
Mauro has many albums and prints available for any couples' style and budget, with photo services that have been adjusted and suited to the couple themselves. It was their renowned reputation, the burning passion and complete desire to capture the perfect photograph that has made us recognise Dezine by Mauro as one of the 3 best wedding photographers in Australia.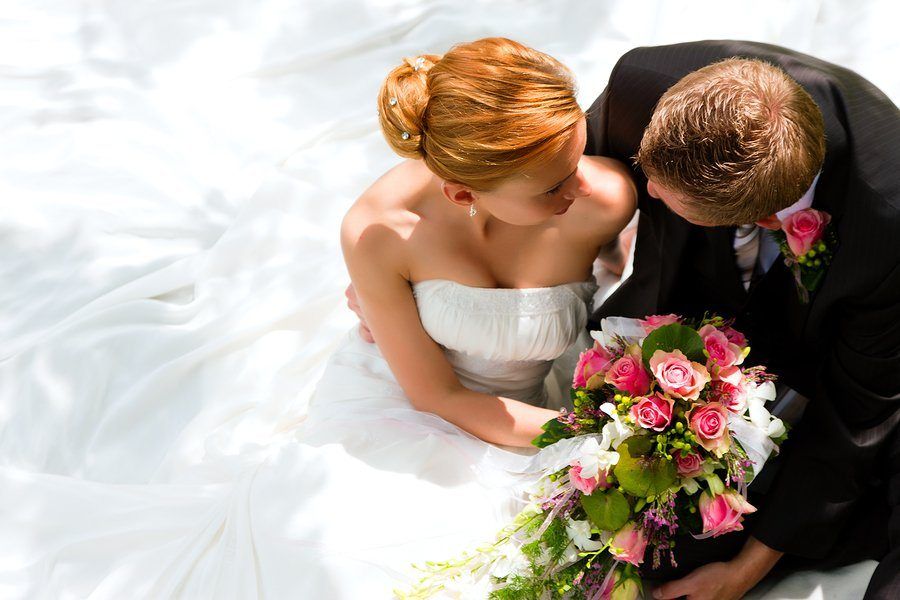 This is our list of the 3 best wedding photographers in Australia. Each photographer has their own personal traits and experiences which you can check to see if they meet your preferences and tastes. There's nothing more important that finding a compatible photographer for your wedding.