Italy's Renaissance-era home, Tuscany, is known around the world for its art and architecture, wine, and farm-to-table cuisine. It's one of Italy's most popular tourist destinations for these reasons, but there are also wild areas—from its Mediterranean coast to its hills and mountains—where active travellers can seek out adventure.
When planning an adventure vacation to Tuscany, you'll find there's a lot to think about! From self-guided visits to Tuscany tour packages, there's a lot of ways to explore it. Read on below to find out about what you should see and do in Tuscany.
How to visit Tuscany?
Tuscany is a big place, and although its best known for Pisa, there are also many hidden gems to discover. Tuscany tour packages are both an excellent way to see highlights like Pisa and to discover things that no one else is likely to come across. They're also a safe way to try out outdoor activities in Tuscany. There are many Tuscany tour packages that will take you through famous sites like the Piazza del Duomo (Cathedral Square), a UNESCO World Heritage site. The city's cathedral, baptistery, campanile (also known as the Leaning Tower), and cemetery are all must-see attractions and Tuscany tour packages are the perfect way to do it, as it usually means a guided tour. You may also choose to visit these sites by yourself, doing a self-guided trip gives you the flexibility to choose what you do. With some Tuscany tour packages, you'll have the option to pick and choose what you visit.
Here are a few close choices if you're looking to get out of town for some outdoor adventure:
How to plan a Tuscany vacation from start to finish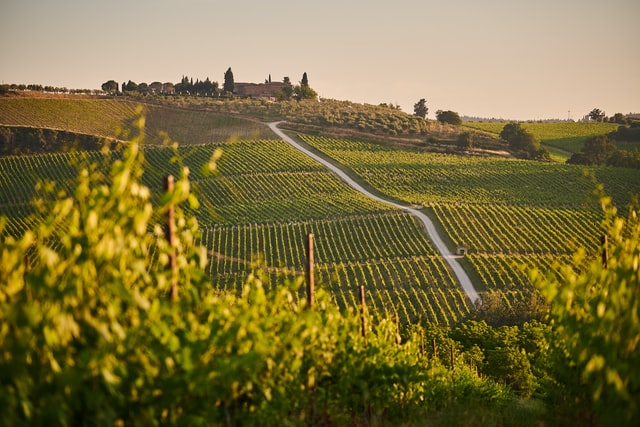 For those who enjoy exploring places less frequented, having a little leeway in your itinerary is a must; yet, there is so much to do in Tuscany that you'll want to reserve a few things ahead of time.
Although most tourists fly into Florence or Pisa, Tuscany isn't a one-stop shop for travellers. To get the most out of a trip to the region, it is best to focus on a few centres and spend a few nights in each one. To name a few: Pisa; Garfagnana; Versilia; and Chianti; and other parts of Tuscany.
Tuscany is a huge area, and it might be difficult to get around. From Florence or Pisa, you may take a train and a bus to get to nearly anywhere in Tuscany. If you're looking for the most convenience and flexibility, renting a car might be your best option or you may choose to travel with a tour guide. Many Tuscany tour packages look after travel and accommodation arrangements for you.
When to go
Autumn and spring in Tuscany are colder and more temperate, but rain and bad weather can strike at any time of year. Summers are often hot and humid, and they're also a lot busier. In autumn and spring, prices tend to be lower because of the less tourists.
Reservations
Local tour companies both provide a variety of active and outdoor holiday options. During the busy summer months, reservations are strongly suggested for guided trips. In the fall and spring, last-minute appointments are more likely to be available, although they may still be limited.
Tips for a Tuscan vacation
Although English is widely spoken in metropolitan areas of Italy, it is not a given that you will hear it if you travel to the countryside. Learn a few words of Italian and you'll be well on your way to being fluent. Bring a dictionary and be polite.