Scaffolding is one of the most important elements of carrying out most efforts in a modern construction job. It enables your workers to reach high places in a safe way that is also conducive to productivity.
Because of the importance of scaffolding, finding the best service with the best product is immensely important to helping you get the job done. There are multiple providers of scaffolding each with their own unique benefits.
This article is going to narrow down the 3 top scaffolding providers in Brisbane so that you have an easier choice.
Who are the best scaffolding companies in Brisbane?
Ease the process of choosing a provider for and getting the best use out of scaffolding by getting one of the best scaffolding companies in Brisbane!
Mr Scaffold
As Australia's largest provider of aluminium scaffolding, Mr Scaffold maintains a large sale and hires operation across the country. With locations in Sydney, Perth, Melbourne and Brisbane this provider has reached wide across Australia to provide excellent access solutions to a wide range of clients.
Mr Scaffold has enjoyed being regarded as Australia's best access solution provider for nearly 20 years. With WorkCover registered aluminium scaffold systems they have an excellent record of service with a focus on quality, reliability and safety.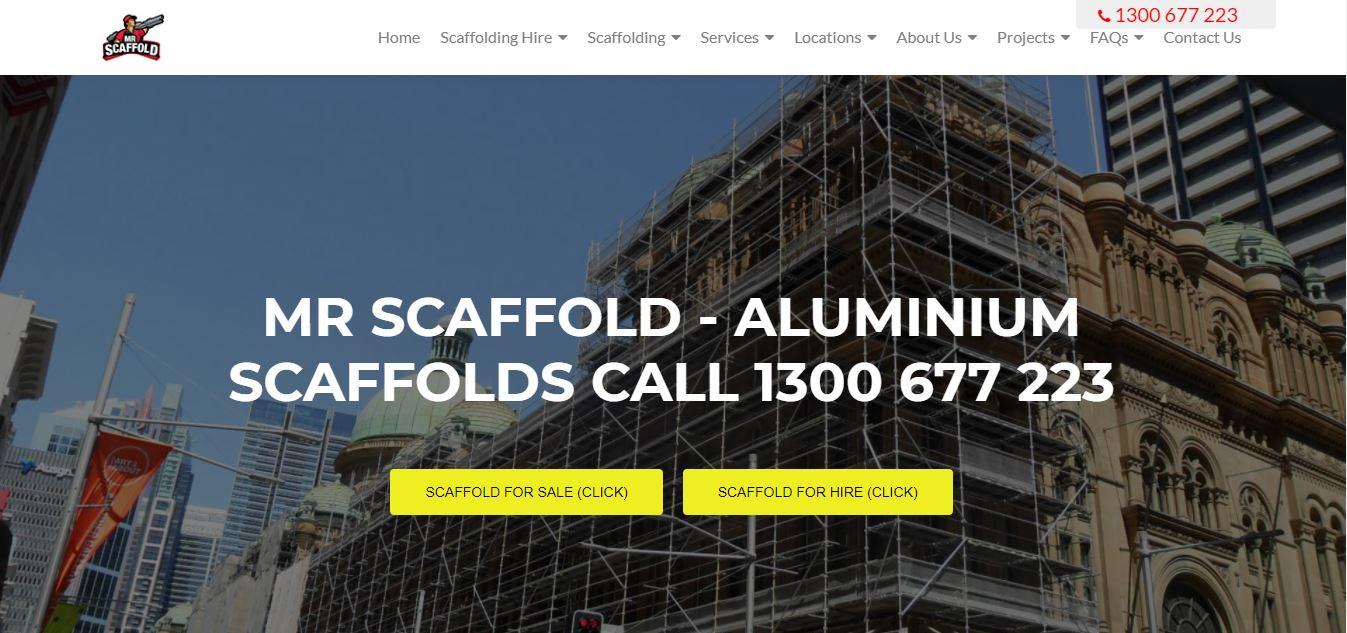 Actively meeting and exceeding safety expectations, the Mr Scaffold team is ready to take on any sized job you have. With their dedication to the safe installation of their aluminium scaffolding and amazing track record you know you are in safe hands with them.
Mr Scaffold explicitly specialises in providing aluminium scaffolding which they stand behind as the best material for the job. When manufacturing their product, they use a T-6061 alloy that provides rigid strength which protects the product through any weather conditions.
Wear and tear can cause traditional steel access solutions to lose some of their integrity, making them less safe. Mr Scaffold proudly advocates their aluminium systems as resistant to the same kind of degradation, making them much safer to use over long periods.
Mr Scaffold understands the inherent dangers involved in access solutions and works extremely hard to exceed safety standards and not to just meet them. Their quality assurance and high levels of cross-checking ensure that every product is of the same standard of quality.
Some of Mr Scaffolds most prestigious work was supplying scaffolding to the restorations of the Sydney Town Hall and Queen Victoria Buildings. Both of these jobs went very well and proved the quality of the company's product to meet expectations.
Mr Scaffold takes a keen interest in the jobs their products are used for and will send out an Estimator to most job sites to assess the requirements. Open communication with clients ensures that all planning and safety considerations are shared.
After a detailed process that offers a highly itemised quote, the Mr Scaffold team can begin to erect the product at your worksite. In order to meet WorkCover requirements, a certified inspector will provide you with a scaffold ticket that is valid for 30 days.
When your job is finished the team will come and dismantle the scaffold tower for you. Mr Scaffold as provides Dry Hire of their products meaning that you assemble and dismantle them yourself.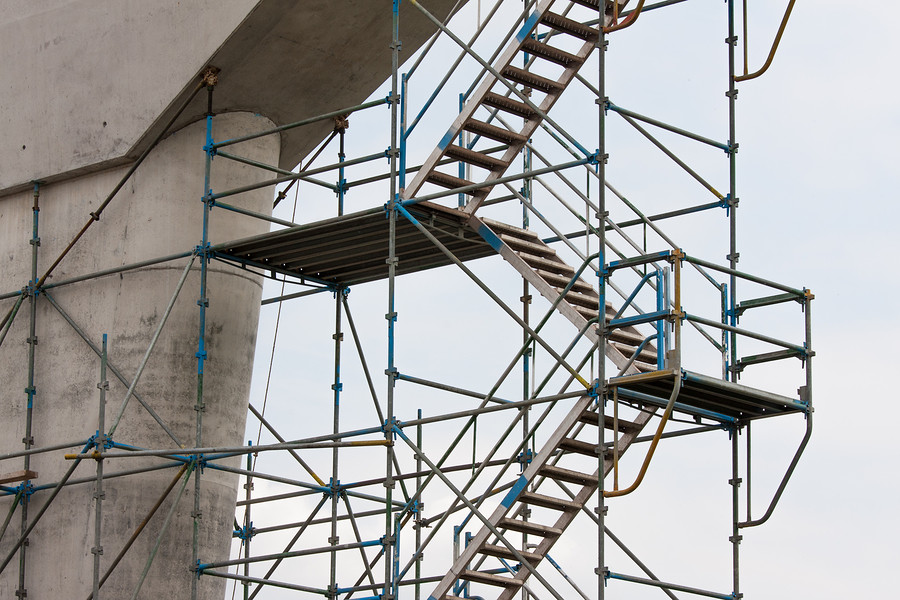 As well as the traditional forms of scaffolding, other access solutions are also available. Stair solutions ranging from 1-20 metres can be easily installed onto the existing tower to make it easier for your workers to access, increasing their productivity.
Confined space solutions, mandatory retrieval systems, breathing assistance systems and contingency planning are just some of the methods employed by the team to ensure that all possible safety concerns are covered.
The vision of Mr Scaffold is to provide the best possible access solutions that are constantly improved through their product innovation. The strong relationships between suppliers, employees and customers are what they use to create a streamlined workflow that maintains the highest standards of quality.
The company definitely demonstrates its dedication to high quality access solutions with a careful focus on ensuring safety. For these reasons Mr Scaffold remains a market leader in the construction industry.
Benchmark Scaffolding
This North Queensland company is well-known for supplying the infrastructure, construction, resources, utilities, energies and petrochemical sites around the state. With a specialisation on infrastructure and resource jobs, Benchmark has been a common site at ports, shutdowns, bridges and mining sites.
Their diverse range of work on these large jobs has earned Benchmark a solid reputation for efficiency, safety and professionalism. Completing jobs for some of the world's largest mining companies, Benchmark can confidently take on any kind of job no matter how complex it may seem.
The highly skilled team of design engineers, project managers, safety officers and scaffold experts can competently take on any job at any place. This mix of talent ensures a comprehensive access solution that is scalable for any type of project.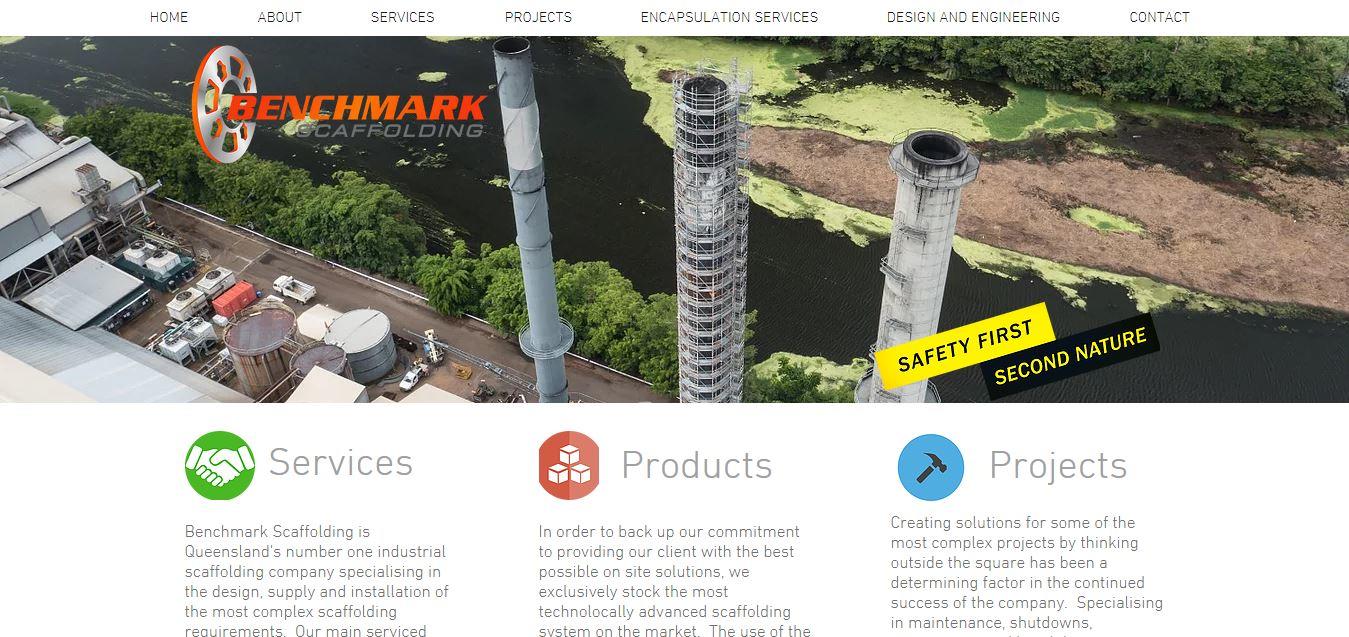 Benchmark is a company that realises its most important element is the skill and dedication of its team. This fact means the company has made big investments in the training, development and retention of their employees.
Because of these investments in their employees Benchmark has become a popular choice for those in the industry who want to work with scaffolding and access solutions. This dedication to employee development means that customers enjoy the benefits of a highly skilled team that feels valued and is proud to carry out their best work.
This dedication to continual internal improvement has gotten Benchmark to where it is today. The more value they give employees the more value they can give customers and this has helped the company build excellent industry relations.
Benchmark facilitates and encourages independent third party audits of its products, employees and systems.  This is combined with internal audits that ensure a consistently high level of quality that keeps the company functioning at its top level.
This level of self-diagnosis works to stamp out any ineffective elements or problem areas quickly and helps to foster the continual improvement of the company.  Benchmark takes pride in the numerous industry awards and glowing customer testimonials that recognise the company's commitment to its craft.
This level of self-evaluation also extends to the strict safety procedures that are used. Benchmark ensures that all employees are trained in and observe the safety procedures that are necessary to establish a systematic approach that minimises all risks.
Benchmark is an incredibly open company that shares as much information as possible with employees and customers. This level of honestly has helped the company earn a sincere reputation in their industry.
The continuous cycle of auditing, improvement and relationship management demonstrates a company that sets high standards for itself and is not satisfied until it meets them. These facts help customers to understand they are using a service that is highly dedicated to the delivery of a quality product.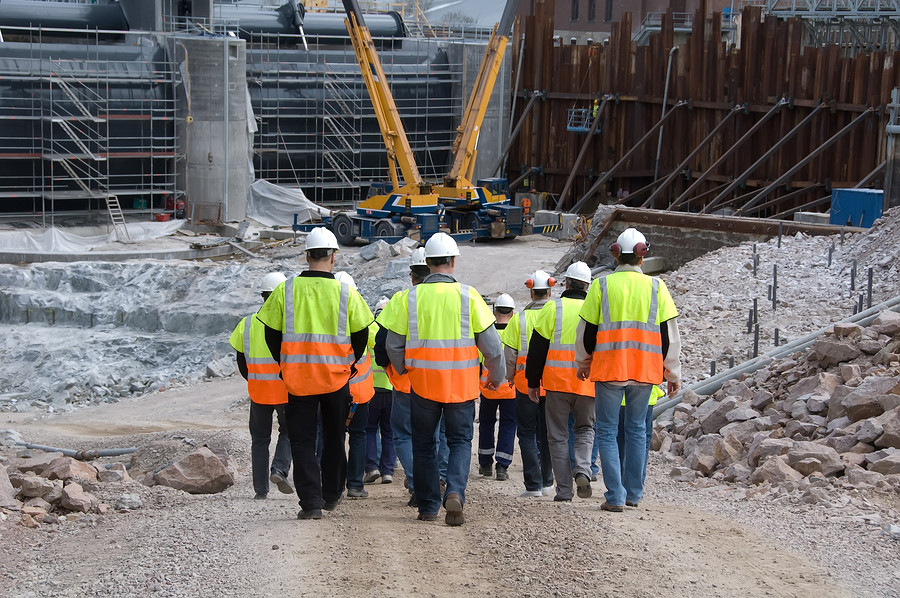 Benchmark is also a company that takes a highly considerate approach to the environmental impact of its services. They take into account the potential and real impacts of its facilities and project locations on the surrounding environment and community.
This has been used to develop a culture of responsibility in resource management that actively minimises the impact of operations on environmental stakeholders. This dedication to environmental responsibility works to achieve industry compliance requirements no matter what site or project is worked on.
Benchmark makes its mark on the industry by implementing a highly disciplined approach to self-improvement that works to give a comprehensive service to its customers. It's use of light-steel and aluminium components create a high quality product that is delivered by a highly developed team.
TJM Scaffolding
TJM is a family business that has operated since 2012 in the region of South East Queensland, expanding ever since. Despite being established fairly recently, the company brings a combined expertise of over 60 years scaffolding experience.
The diverse portfolio of talent brings the best knowledge of scaffolding product innovation and implementation techniques that serve to deliver a reliable access solution. TJM enjoys a reputation for employing industry experts that help maintain expansive and long lasting client relationships.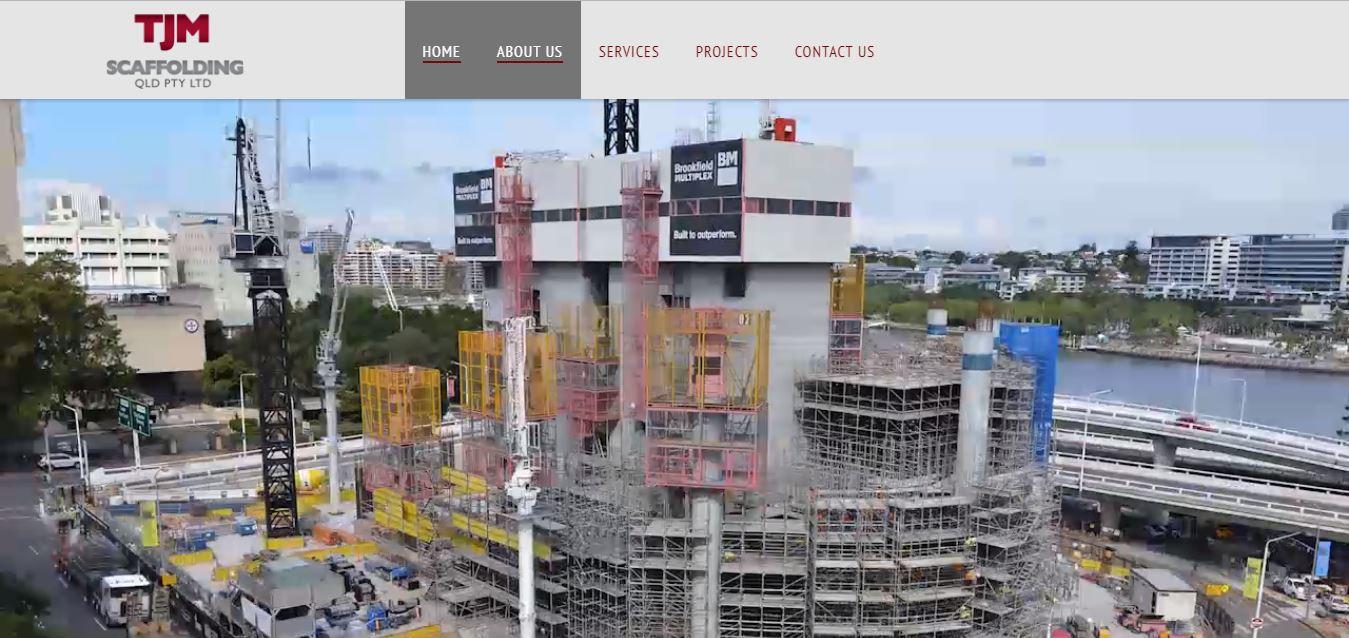 The TJM team is a fellowship of skilled individuals who share the fundamental values of working an efficient yet safe environment. The company's market position has been established through the promotion of its high standards of product performance.
TJM specialises in understanding the underlying mechanics of the modern construction industry and implementing this understanding in improving their service. They know that clients demand a streamlined, efficient process that meets safety standards.
This dedication to client understanding has helped TJM develop access solutions that meet the client's needs and budget constraints. The ability to see problems from a client perspective allows TJM to manage their projects with clarity and ease.
The character that TJM maintains through its client focused approach has earned it a trusted place in the industry and steadily brought it more business over the years. TJM has broken through the stigma surrounding a new company and demonstrated its expertise across a huge variety of projects.
Whilst currently a medium sized company, TJM is dedicated to its continued growth with its eagerness to impress clients. They do this through their unique understanding of client needs and delivers access solutions in a timely, safe and affordable way.
The service offered by TJM meets a diverse range of induvial requirements from its clients. The design team is made up of industry experts who are able to develop complex access solutions that meet all compliance standards.
The team is both adaptable and highly talented. The expert crew is able to erect and dismantle scaffolding equipment in record time whilst ensuring safety standards are met.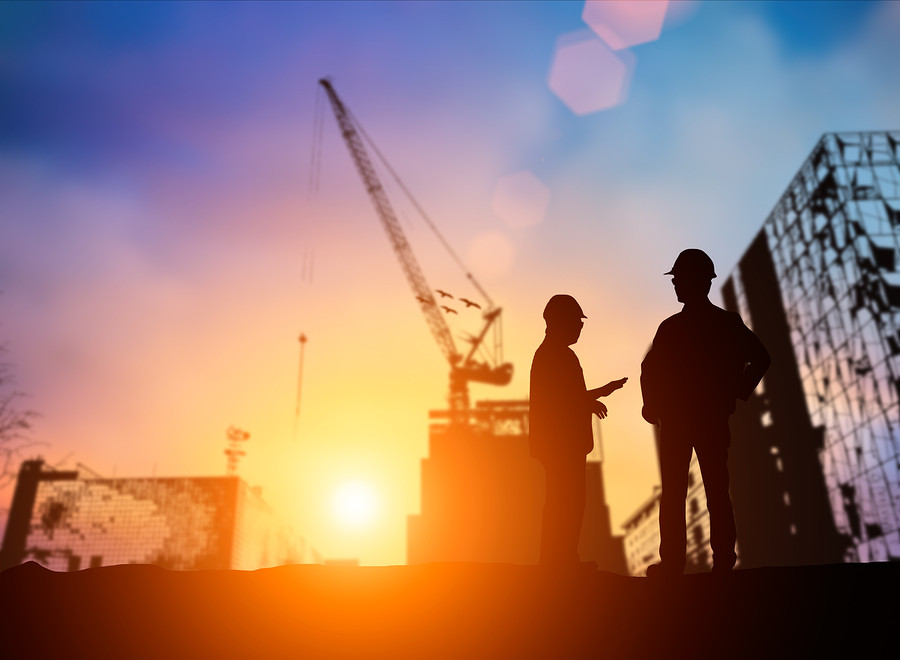 TJM sets itself apart from competitors by delivering a focus on time management and affordability. They want the process of installing and using scaffolding to be a little of a distraction as possible for project managers as well as their workers.
Safety is also a fundamental concern for TJM that informs many of their business methods. They are dedicated to not only ensuring the safety of their workers but for everyone who uses their products.
This is accomplished through the building of a safety culture through all aspects of the business from the ground up. This works towards a minimisation of injury or illness at every stage of their product delivery.
Through thorough auditing, risk assessment and open communication TJM meets all compliance standards for occupational health and safety.
TJM is a new player in the industry but has firmly planted itself as a reliable provider of access solutions that differentiates itself with a highly client focused approach.
Which scaffolding business will be right for you?
While the product each businesses offers can accomplish the same tasks, they each have fundamental differences in their core philosophy and service. These differences are subtle by knowing them can help to better inform you on which choice you make.
Mr Scaffold rests on the cutting edge of scaffold technology and uses their design expertise to deliver high quality products that also promote safety. The focus on aluminium built access solutions manages to deliver a high performing product time after time.
Benchmark Scaffolding very much focuses on achieving its own high standards of employee quality and customer service. Through an intricate process of employee development, Benchmark offers an extremely talented and dedicated team alongside its products.
TJM Scaffolding has improved itself through fighting to earn its spot as a major player in the industry and has a lot to prove. The expertise this company brings combines to create a service that has a unique focus on client outcomes and expectations.
Whatever your needs are when hiring access solutions you should search for one of Brisbane's 3 best scaffolding businesses to get the product and service you need.