If you ever find yourself facing criminal charges, the best option is to talk to a lawyer. Criminal charges are a very serious matter and should not be taken lightly. There are all different types of law, so if you are being charged with a criminal offence then you will need a criminal lawyer to assist you.
There are quite a number of different criminal lawyers in Parramatta and it is important you choose a firm that you are comfortable with as the end result could be life changing and mean the different of going or not going to jail.
Local criminal lawyers in Parramatta:
Parramatta's Best Criminal Lawyers
Here are the most known and reliable criminal lawyers in Parramatta:
Michael Moussa – National Criminal Lawyers
Ugur Nedim – Sydney Criminal Lawyers
Jimmy Singh – Criminal Defence Lawyers Australia
Joseph Correy – Australian Criminal Law Group 
Franco Pomare – The Norton Law Group
Avinash Singh – Astor Legal
So, if you're in need of criminal law assistance, remember that there are plenty of ways that a reliable solicitor can help you!
Here are the most known Parramatta's solicitors, of course there are many more lawyers.
1. National Criminal Lawyers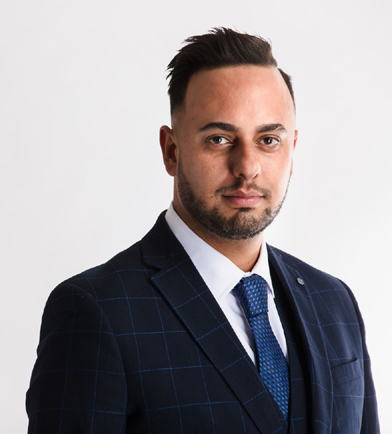 National Criminal Lawyers ('NCL') was founded by Mr. Michael Moussa, one of Sydney's leading criminal defence lawyers. When a high-profile case is presented, you almost always find a lawyer from National Criminal Lawyers® present.
Since NCL was established, Mr. Moussa has won many awards including best criminal lawyer Sydney 2018, 2019 and 2020. It is achievements that has brought him to the top of the list in criminal offences.  
NCL boast some very solid case facts and they have the highest success rates in criminal cases. Mr Moussa regularly appears in serious and complex cases as his attention to detail and breaking of prosecution cases has labelled him the fiercest lawyer in Sydney.
His firm which is made up of experienced lawyers, specialises in criminal law cases which include: sexual offences, driving offences, drug offences, violent offences (from assault to murder and manslaughter), Commonwealth offences and others.
NCL is known to have some of the most intelligent criminal lawyers with offices in Sydney, Parramatta, and Blacktown. Their experienced lawyers strive to always get you the best result possible. This is because they have a true understanding of how the law works, but also regularly interact with those who enforce the law (like police, Magistrates and Judges).
Found and principal, Mr. Moussa has appeared in several high-profile cases and his colleagues regard him as the go-to person when it comes to criminal matters, including bail applications in the Local Court and Supreme Court of NSW. Recently he achieved an unprecedented result in obtaining bail in the Local Court for a major drug supply involving unprecedented quantities.
On their NCL website they explain that there are four main options at law for you to choose if you are charged with a criminal offence. You can negotiate with the police, plead not guilty, plead guilty to the elements but not the facts or plead guilty to the elements and to the facts.
They have a combined 100 years of experience in criminal law and seen countless cases. These lawyers understand just how confronting it can be to deal with a criminal charge. Therefore, they strive to work closely with each client and explain things every step of the way.
They understand that most cases are different so they work to tailor the best solution for you, no matter the plea you will be taking. They clearly explain and go through the options with you, so you end up feeling as comfortable as possible in your choice.
2. Sydney Criminal Lawyers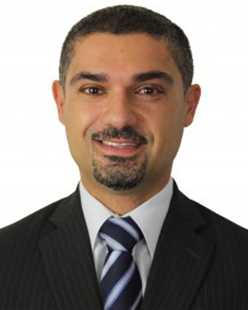 Sydney Criminal Lawyers are definitely one of the leading law firm in Sydney, especially in Parramatta. Mr. Ugur Nedim is distinguished as an exceptional criminal defence lawyer in Australia, and as the principal of Sydney Criminal Lawyers. Mr. Nedim has represented clients and conducted more than 4,000 court cases in Australia during the course of his career, including a number of high profile trials.
Mr. Nedim has a combination Bachelor of Law and Bachelor of Arts degree, a Graduate Diploma in Legal Practice, and a Master of Laws from Sydney University. He finished his studies with a High Distinction average.
In 1992, he started his criminal defence career as a law clerk at Brezniak Neil-Smith and co., and began practicing as legal counsel in late 1998. Mr. Nedim independently represented clients and achieved a high success rate.
In his 20 years of practice, Mr. Nedim has been able to hold an outstanding track record in securing not-guilty verdicts and early dismissals for serious and complex cases involving drug supply, drug importation, fraud and money laundering, and terrorism.
As legal counsel he gives extreme dedication and immense focus to each case, allowing him to be one of the most respected lawyers in the field of criminal defence. Later in 2001, Mr. Nedim decided to start his own firm: Nedim Lawyers – Criminal Defence Specialists; now known as Sydney Criminal Lawyers. With his leadership at his own firm, and consulting for many others, Mr. Nedim continues to be an influential lawyer, providing excellent legal service to clients and mentoring aspiring legal practitioners.
3. Criminal Defence Lawyers Australia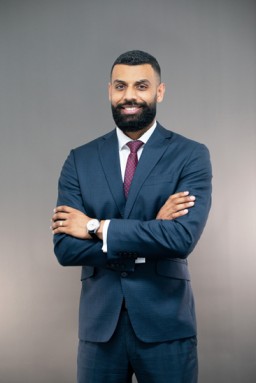 Criminal Defence Lawyers Australia are one of Sydney's leading criminal and traffic law firms.They have a proven track record of success, as can be seen on their website.They offer experienced lawyers who understand what you are going through and can assist you to the best of their ability.
Another positive about Criminal Defence Lawyers Australia that makes them one of the best criminal law firms in Parramatta is that their first consultation is free and they have fixed fees. So you know they aren't just dragging out proceedings to rake up more legal bills. You can easily book online or call, they are available to talk 24/7.
Criminal Defence Lawyers Australia can assist you in a number of different areas, but their main areas of expertise include; criminal offences, bail applications, traffic offences, sexual offences, drink driving, fraud, AVO, assault, drug offences and section 10 dismissals.
You can even have a look at their recent case results. This will give you a better understanding of the kinds of people and cases they deal with and how much they can potentially assist you and your situation.
These lawyers understand just how much stress a criminal charge can bring so one of their main focuses is getting charges dropped early. They offer realistic and practical advice that is solution based to help guide you to make the best possible decision.
They have 9 different offices all located in convenient places right throughout Sydney, including an office in the heart of Parramatta. This means that no matter where you are located in Sydney, it will be fairly easy to meet up with a lawyer in person to discuss your case.
4. Joseph Correy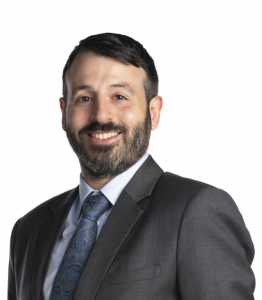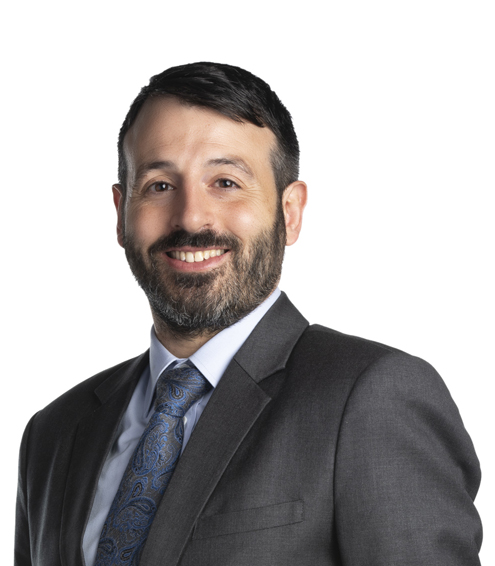 Australian Criminal Law Group has the strongest team of criminal lawyers in Parramatta with managing partner Joseph Correy being the criminal lawyer who takes on the firm's most serious cases – their website: https://aclawgroup.com.au.
Joseph's position as their lead criminal lawyer is no mean feat when the firm's star roster is considered. Other criminal lawyers at the firm include Law Society President's medal winner and 2017 NSW Australian of the Year Deng Adut, as well as one of Sydney's best drug lawyers Joseph Harb, and Steven Mercael, who has been recognised as one the best criminal lawyers under 30 years of age.
The criminal lawyers at Australian Criminal Law Group have made significant contributions to Parramatta and Western Sydney and have been Champions of the West nominees and won the Western Sydney University Community Award. Other accolades awarded to the firm for their representation of clients and service to the community include the Human Rights Medal, Pride of Australia Medal, and Young Global Leaders Award.
The criminal lawyers at Australian Criminal Law Group appear in the most serious of cases, from murders and sexual assaults to large scale drug importations and drug supplies. However, their criminal lawyers also appear in smaller cases, including drug possession, traffic, and domestic violence offences because they recognise the needs of every one of their clients equally.
In accordance with their ethos that all people are entitled to the best representation and justice, clients have access to fixed fees, payment plans, legal aid, and solicitors have the discretion to reduce prices on a case-by-case basis.
For any client, no matter how big or small their case may be, Australian Criminal Law Group offers a free first conference and free 24/7 criminal law phone advice on 8815 8167.
5. The Norton Law Group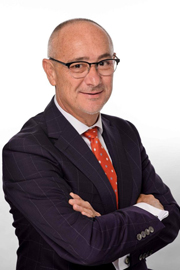 The Norton Law Group offer a wide range of services no matter the situation you find yourself in, they work in both criminal and family law. They are experts in their field and can offer a wealth of knowledge to assist you in your time of need. Franco Pomare, the principal lawyer, has been featured on Channel 10.
You can visit them in one of their conveniently located offices in either Sydney CBD, or in the inner west at Leichhardt. This makes finding and talking to a criminal lawyer in Parramatta face to face a lot easier.
Their lawyers are solely focused on providing the best possible service at all times. They look to build strong long-term relationships with clients and also strive to be as cost effective as possible.
There is no chopping and changing with The Norton Law Group,the one lawyer will be working with you for the entirety of your case. Their firm has been in operation for over 50 years and in that time they have honed in on their client focused legal advice and strong level of customer service.
These skilled lawyers have many successful clients right throughout New South Wales, including Parramatta. They are leaders in their field and are even happy to offer a free first consultation.
The lawyers at The Norton Law Group can assist you in criminal defence as well as driving charges, from something as little is disputing a traffic fine to something as serious as a murder charge. They have the experience you need to trust they will work hard to give you a better result.
Their client testimonials truly speak for themselves and they have successfully assisted many Australians in their time of need. Their clients refer to them as quality and professional, with a strong set of skills.
So, if you are looking at facing criminal charges, the lawyers at The Norton Law Group are here to make your life as easy as possible. They will help you understand what is happening and will offer guidance in this less than ideal situation.
6. Avinash Singh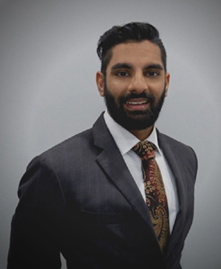 Avinash Singh is a highly experienced and widely respected criminal lawyer and is the principal solicitor at Astor Legal. He is somewhat of a household name in criminal law circles, having earned a lot of exposure through his representation of leading Australian sportspeople such as NRL players and Olympians.
As a criminal lawyer, Avinash has meticulous attention to detail and is able to get results that simply aren't achievable by other lawyers. He has a wide range of legal accomplishments under his belt, such as getting the only acquittal for his client in the greyhound racing 'live-baiting' scandal.
No case is too serious for Avinash to take on, and he has proven time and time again that he can get results that others thought impossible. As one of less than 6% of Australian lawyers recognised as an Accredited Criminal Law Specialist, Avinash is in the top echelons of his profession and is highly respected by his peers.
His extensive expertise has seen him take on various other roles mentoring younger lawyers and giving his professional opinion to journalists and other media people. His reputation precedes him in every courtroom he attends, and as such, he is in high demand by those facing criminal prosecution.
Other Criminal Law Firms:
Prime Lawyers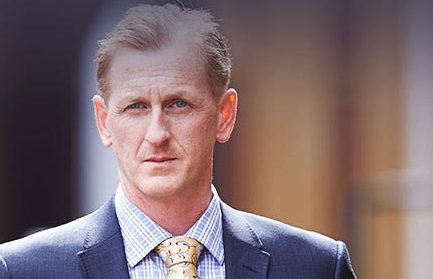 Prime Lawyers have five offices located around Sydney, including Parramatta. It is their goal to provide their clients with a premium legal service that stands out from the rest. The lawyers at Prime Lawyers only work with criminal matters, so you know they have the experience and knowledge to take on your case.
The type of cases they work on include, drug charges, robbery, fraud offences, child pornography, sexual assault, firearms and weapons offences and AVOs. No matter the complexity of your case, these lawyers have the ability and skill set to defend your rights. They have a proven track record in all of these areas, as can be seen on their site.
They pride themselves in their level of commitment to all clients and work closely with each one to assist in this troubling and probably confusing time. Also, their Parramatta office is located only 2 minutes' walk from the Parramatta Local Court, making it even easier for both parties to appear in court.
If you wish to get in contact with one of their criminal lawyers in Parramatta, it is by appointment only. So you will have to get in touch, either through email or phone call, to make an appointment.
Go To Court

Go To Court has lawyers specifically located in Parramatta to support you. However, they aren't just located in Parramatta; they have lawyers in over 200 locations. They also boast that they have helped an impressive 2,901 people in the last 30 days alone.
They also offer a legal advice hotline that is available from 7am until midnight, 7 days a week. They also have over 500 first class lawyers that are available with cost effective pricing.
These lawyers specialise in cases that require the client to go to court (as their name suggests). They understand how important it is for you to not risk your future and therefore provide an experienced lawyer who will work through all your available options in an easy to understand matter.
A good lawyer can certainly mean the difference between going to jail or having the ability to walk free. They help you find the best result they can out of a bad situation. The type of things they offer include outlining your options and what they believe to be the most likely outcome and speaking with police before you are officially charged (if possible).
They also offer to professionally represent you in court for sentencing (if pleading guilty) or representing you when your trial begins (pleading not guilty). Also, if you are looking to apply for bail, they can also assist you here.
They understand that making an appearance in court can be quite daunting. So they strive to make the process as easy as possible for you to understand what is expected to happen.